Child marriage doesn't happen in the US. 
Or at least that's what Cassandra Levesque, a 17-year-old Girl Scout in New Hampshire, thought until she learned that, legally, she could have already been married for four years in her home state. 
"I was very shocked that child marriage was still happening and that there were no laws to stop it," Levesque told Global Citizen. 
And so, as a senior at Dover High School in Barrington, N.H., Levesque spent her extracurricular time drafting legislation to change the legal age of child marriage. 
Levesque used her Girl Scout Gold Award project, the highest achievement in Girl Scouts which recognizes girls who lead remarkable "Take Action projects" that have sustainable impact in changing the world, to propose that the legal age of marriage be raised to 18 in New Hampshire. Through her project, Levesque aimed to create one less place in the world that legally condones child marriage. 
Most importantly, she suggested in her bill, House Bill 499, that the state's marriage law make no exceptions for minors to enter marriage prior to 18. That part proved to be a sticking point in her progress, as, all states in the US currently allow minors age 17 or younger to marry with some form of parental permission. 
Read More: 5 Countries With Highest Numbers of Child Marriage
Levesque said that she first learned the legal age of marriage for girls in New Hampshire is 13 (14 for boys) while attending the Girl Scouts of Southeastern New England's Annual Senior Leadership Conference in Rhode Island. At the conference, speakers from UNICEF shared bleak statistics about the state of child marriage in the world. 
"They said child marriage still happens today in some countries and then I learned the age was 13 here," she said. 
Each year, 15 million girls around the world are married before the age of 18, according to Girls Not Brides, a coalition of more than 700 organizations working to end child marriage. Most child marriages take place in Niger, Central African Republic, and Chad, where rates of child marriage for girls exceed half the population. Still, one in three girls in developed countries marries before 18. 
In the US, 58,000 women were married before age 18 as of 2014, according to Pew Research Center. Frontline suggests as many as 200,000 girls were married between 2000 and 2015. In New Hampshire, only a handful of girls have been married before 18 in the last decade. Three girls, however, were as young as 13 and 14 years old and married men in their early twenties, according to the Concord Monitor. 
Levesque said that she could relate to the position of girls who were coerced into early marriage before she started drafting legislation for her Girl Scout project. 
"I was a minor myself and I know what it's like to feel like you don't have a voice," she said. "I know that I wanted to stop it. That's what inspired me to start this project." 
For the project, with guidance from her Girl Scout Gold Award advisor, Joan DeYoreo, she reached out lawmakers in New Hampshire. That, however, was not an easy process, she said.  
"It was very hard to find a time where we could meet at talk. A lot of the lawmakers didn't contact me back for weeks at a time," she said. "But I would just keep going to the next."  
And a lot of the courage that kept her going in the legislative battle to end child marriage, she learned during her 13 years as a Girl Scout. 
Girl Scouts of the USA aims to build a world full of courageous and confident girls who make the world a better place. And Levesque is certainly an example of how Girl Scouts can have a global impact. Her story gained nationwide media attention earlier this year, sparking conversation on a hidden issue in the US. 
"Girl Scouts has taught me to help anybody and to help those who need help the most. It taught me to ask for help and to not turn away anyone, when most others would," she said. "And that helped me with my project."  
So Levesque remained steadfast in her search for a legislative representative in New Hampshire to help her draft the bill and sponsor it, two necessary parts of amending a law.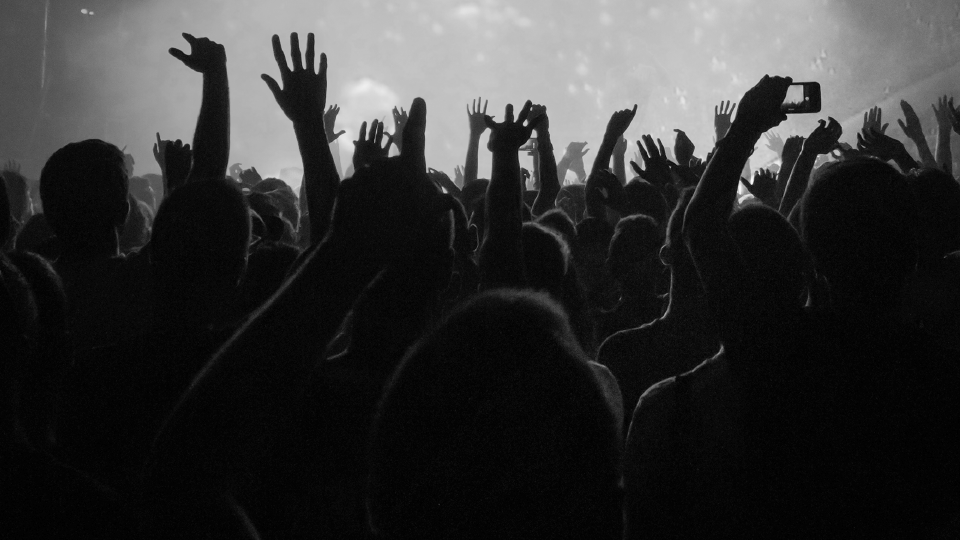 After calling what she said seemed like "a lot" of lawmakers, Levesque got in touch with Rep. Jacalyn Cilley, a Democratic member of the state legislature. Rep. Cilley guided her through the process of drafting a bill and ultimately found seven other legislators to co-sponsor the bill. 
Levesque also said that during the challenging parts of the process she drew inspiration from other strong women in her life, like her mom, grandmother, and especially Rep. Cilley, who introduced House Bill 499 to the New Hampshire House of Representatives in March.  
Read More: 11-Year-Old Forced to Marry Rapist in Florida Inspires Legal Action to End Child Marriage
Sadly, Levesque's will and effort in getting a bill with no exceptions in front of the House were not enough to change the law.  
Lawmakers in New Hampshire did not pass Levesque's child marriage proposal. 
They also barred the proposed legislation from coming up again for discussion in the next two years.  
However, since then, Texas and New Yorkboth raised the age of marriage to 18, with exceptions for minors that are age 17 to marry with parental and judicial permission. 
But Levesque could still be the first to raise the age of marriage to 18 in a US state, period. 
For now, she plans to attend the New Hampshire Institute of Art in September and continue to inspire more young girls to change the world through Girls Scouts of the USA. 

"I'm planning to run a Girl Scout Daisy Troop in the Fall, and I plan to study our education system to be an elementary art teacher," she said. "I love art, photography, and working with kids, so I chose to study to be an art teacher and do photography."
And, like a true Global Citizen, Levesque is still determined to persist in her mission to help vulnerable girls of the world and create a world without child marriage. 
When asked if she plans to continue her efforts campaigning to end child marriage, once the ban on her bill passes, she responded with a loud and clear: "Yes I am!" 
---
To learn more about Girl Scouts of the USA and the Girl Scout Difference go here.