Kalief Browder was just 16 when he was accused of stealing a backpack in 2010. He was arrested, despite maintaining his innocence, and his bail — the price tag on his freedom — was set at $3,000. It was simply too much for his family to afford.
So Browder, like hundreds of thousands of people across the country who cannot afford to make bail, languished in jail. The teen spent years on Rikers Island in New York City, notorious for its poor treatment of detainees and prisoners, without ever being sentenced. Due to an overburdened court system and a multitude of delays, it took three years for Browder's case to even get close to a trial. After he appeared in court more than 30 times, the case was finally dismissed when the District Attorney's office lost contact with the man who accused him. Prosecutors said they would be "unable to meet our burden of proof at trial." Browder was released on June 5, 2013. Two years later, he died by suicide.
The tragic story was a wake-up call to many across the country, who, for the first time, learned of the cash bail system and the ways in which it effectively penalizes people for being poor.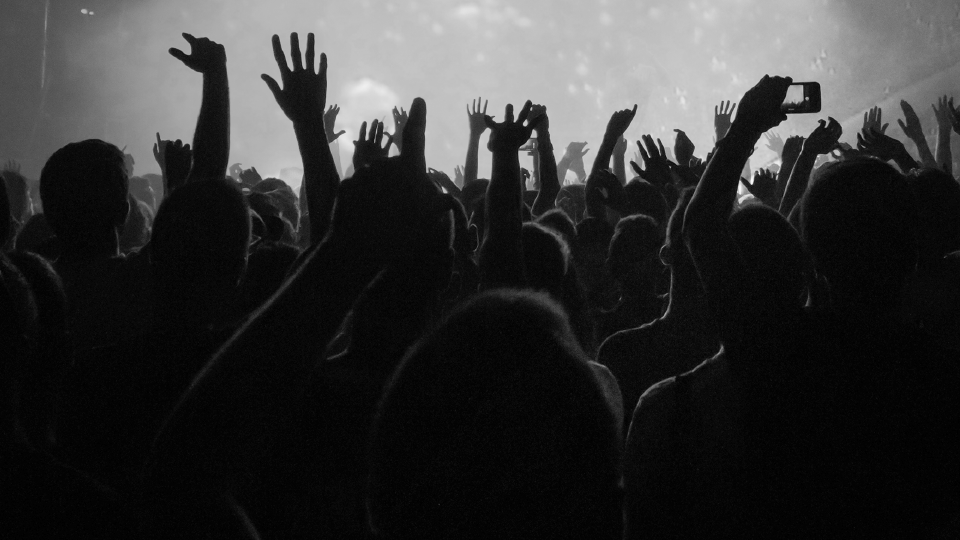 A cell in an enhanced supervision housing unit on Rikers Island in New York, March 2015.
Image: Seth Wenig/AP
It was upon hearing Browder's story that Zoe Fuentes first learned about the cash bail system. Fuentes, a 17-year-old from Mahopac, New York, said she was "stunned" by the news.
"I felt dumbfounded … like, I'm in New York and this is happening where I'm from," she told Global Citizen. "It was unreal to hear that somebody that didn't have enough money to make bail had to sit in jail for three years."
Fuentes, a student at the SUNY Purchase Conservatory of Music who took action with Global Citizen, said she felt "disappointed" in her home state and that Browder's story hit particularly hard because they were so close in age.
"I always thought of ourselves as a free state … taking a stand for everyone with everything," she said. "But we let that happen."
Fuentes said she considers herself an activist and has been passionate about helping those in her community, country, and the world, from a very young age.
"Global Citizen has only helped me further speak my voice and become informed on issues that affect everyone worldwide," she said, adding that Global Citizen has been her "tool box for being an activist."
Though Fuentes doesn't know anyone personally affected by cash bail, she said she felt a strong pull to stand together with those impacted and call for change. And in 2018, three years after Browder's death, she had the opportunity to appeal directly to New York Governor Andrew Cuomo to end cash bail together with Global Citizen.
That August, Global Citizen joined together with the Vera Institute of Justice, Robert F. Kennedy Center for Human Rights, JustLeadershipUSA, and Voices of Community Activists & Leaders (VOCAL-NY) to call on New York to eliminate cash bail. And Fuentes and more than 9,400 other Global Citizens powered the movement to end cash bail by placing calls to New York Governor Andrew Cuomo's office.
"It was unreal to hear that somebody that didn't have enough money to make bail had to sit in jail for three years."
"I felt a sense of empowerment [after calling]," Fuentes remembered. "Like I'm doing something to work toward the goal of ending this issue and that even though I'm just one phone call there's so many of us taking action that together it should be enough for our voice to be heard."
What happened to Browder is not a situation unique to New York. The United States is home to less than 5% of the world's population, but accounts for nearly 25% of all those incarcerated worldwide in its jails and prisons. Of the approximately 2.3 million detained and incarcerated people in the US, some 460,000 people have not yet been convicted.
However, they are stuck in jails, awaiting their court dates — or, more likely, a plea agreement — because they cannot afford to make bail.
When a person is arrested and charged with a crime, a judge will typically decide whether or not to set bail, and the amount at which to set it, at their first court appearance. The intent of this system is to incentivize the person to return to court for their next date. But the reality is that the system simply penalizes those who are living in poverty, effectively making it a crime to be poor.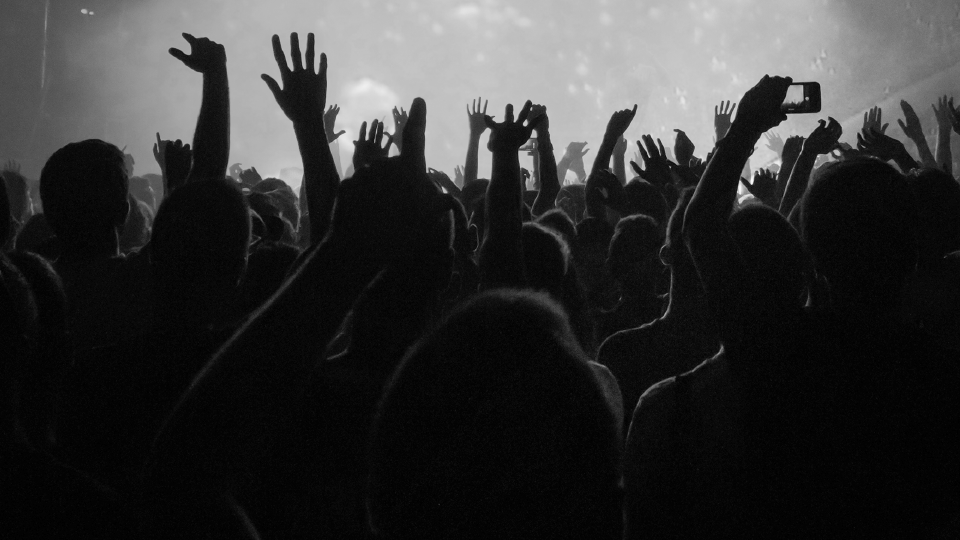 A bail bonds sign hangs on the side of a bail bonds business near Brooklyn's courthouse complex and jail in New York in July 2015.
Image: Kathy Willens/AP
The median bail amount for felony charges is $10,000. However, almost 60% of men and more than 70% of women who are incarcerated earned less than $22,500 prior to their incarceration, making the issue of cash bail one that disproportionately affects people living in poverty and communities of color — often overlapping groups in the US.
Those who cannot afford their bail may spend days, weeks, months, and even years in jail even though they have not yet been convicted and are presumed innocent. As a result of being detained, they may lose their jobs or housing, and are typically unable to participate in their own defense as effectively as they could if the were free while awaiting trial.
Experts say that, for many low-income families, cash bail is the reason they first enter the criminal justice system.
After spending prolonged periods of time in jail, unable to make bail, many people plead guilty to crimes they did not commit, to get out of jail sooner. And once in the system they face a lifetime of challenges because of their criminal record that can trap them in a cycle of poverty.
Rapper and Global Citizen Ambassador French Montana helped to highlight these issues in September 2018, drawing attention to the Mass Bail Out movement to help release people incarcerated in New York City jails because they could not afford bail. He joined by paying the bail for an incarcerated woman in the Bronx.
"As a proud Global Citizen ambassador, I see how important this bailout mission is that calls for reform," he told Billboard. "I am excited to support this campaign that has the potential to affect millions of people nationwide, including my Bronx community. In addition to using my platform to call for change, this issue is personal for me, as my best friend Max B is serving 75 years in prison, and my heart goes out to people suffering from unfair incarceration."
In response to calls from Fuentes and thousands of other Global Citizens, Gov. Andrew Cuomo took the stage at the 2018 Global Citizen Festival in New York City's Central Park, pledging to address this injustice in New York by ending cash bail.
"In America, you are still innocent until proven guilty and that is whether you are black or white, whether you are rich or poor," he said.
"We're going to end cash bail system once and for all, and we're going to do it this year," he told the crowd.
Global Citizen Ambassador Usher lent his voice to the cause, reaching out to New York State legislators in a video message and on Twitter in January 2019.
Just days later, Gov. Cuomo began his third term. And in his State of the State address, the governor reaffirmed his commitment to ending cash bail.
"We need to reform our criminal justice system by eliminating cash bail once and for all. And enacting speedy trial. And discovery reform. Pass the Equal Rights Amendment," he said. "Let's stand up. Let's do it. Let's lead the way."
Global Citizens called on the governor to ensure that New York actually would be the state to "lead the way" by including four key principles in his proposals for reform: Ending cash bail; reducing pretrial populations and eliminating racial disparities in pretrial detention; honoring the presumption of innocence and the right to due process; and ensure that the state bears the costs of pretrial services.
A total of 34,753 Global Citizens signed a petition asking N.Y. Gov. Cuomo to take action to end cash bail.
A total of 34,753 Global Citizens then signed a petition urging the governor to follow through on his promise by including these four principles in his proposals. And Global Citizen delivered the petition to Cuomo's office in January.
Actor and activist Gbenga Akinnagbe — who at the time was starring as Tom Robinson in the Broadway adaptation of To Kill a Mockingbird, which, fittingly, addresses themes of racial injustice and criminal justice — joined Global Citizen for the handover, and called on Global Citizens to take action in February. Akinnagbe urged Global Citizens to keep taking action to push for bail reform.
In March, as state lawmakers continued to weigh reform measures put forward in the governor's budget proposal, rapper and Global Citizen Ambassador Common reiterated the urgent need to end cash bail.
Common, who had previously joined Global Citizen in October 2018 at the Brooklyn Detention Complex to post bail for a woman who could not afford her meager bail fee, urged Global Citizens to keep taking action and make their voices heard.
Adding to the groundswell of support, the calls of New Yorkers and advocates resulted in historic justice reform, passed on March 31. The governor and state lawmakers passed a budget bill eliminating the use of cash bail for most misdemeanors and non-violent crimes.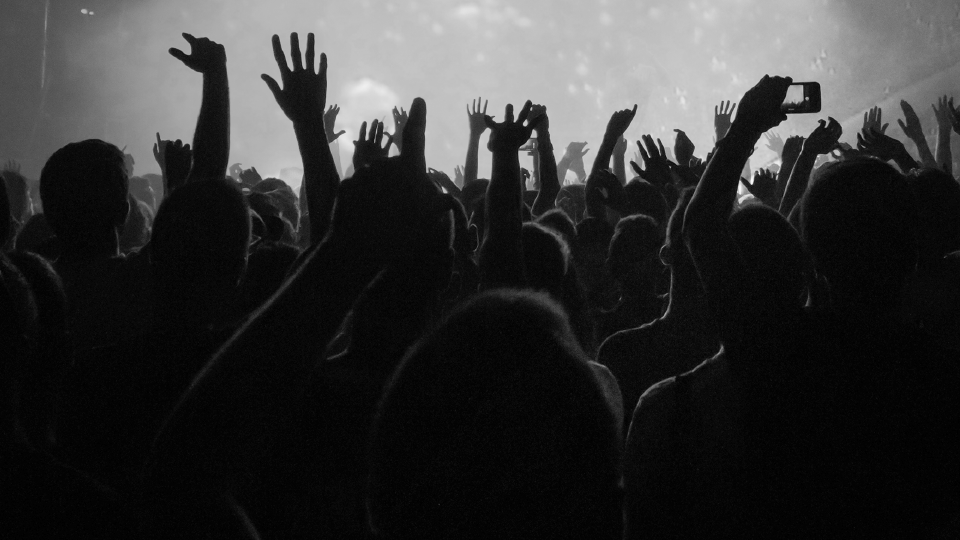 Actor, rapper, Global Citizen Ambassador, and outspoken champion for criminal justice reform Common, joined the fight to end cash bail last year at a mass bailout in New York, and lent his voice to help push bail reforms forward.
Image: Ryan Gall/Global Citizen
"I thought it was amazing. I was super proud of Governor Cuomo and I wanted to give him a big hug," Fuentes said. "I'm so happy that he listened to us and all the people in New York with concerns about this issue and worked with us to end this."
Though the legislation that was ultimately passed did not reform the system to the same extent as the measures proposed by Gov. Cuomo or by activists, it still represented enormous progress in reducing the price tag on justice for the majority of those accused of crimes.
"[This is] a huge step forward because it means that thousands of New Yorkers who otherwise might have had bail set at levels they cannot afford now won't have to face that," Insha Rahman, program director for the Vera Institute of Justice, told Global Citizen when the bill passed.
The legislation, which goes into effect on Jan. 1, 2020, is set to affect the lives of 16,000 people — the average number of people on any given day stuck in New York's jails pretrial, mostly because they cannot make bail. And Global Citizens were a big part of setting this change in motion.
"Global Citizen's robust advocacy — combined with its unique ability to broker relationships between thought leaders, policymakers, social advocates, and engaged young people — made it a vital partner in the fight to end the criminalization of poverty in New York," Rahman said. 
"Global Citizen made bail reform a central issue in the 2019 New York legislative session by securing Gov. Cuomo's commitment to ending cash bail on their festival stage, and then rallying Global Citizens across New York to hold the Governor and other elected officials to their promise," she said. "New York ended this legislative session having passed one of the most historic and transformative bail reform bills in the country, thanks to the work of many organizations, including Global Citizen."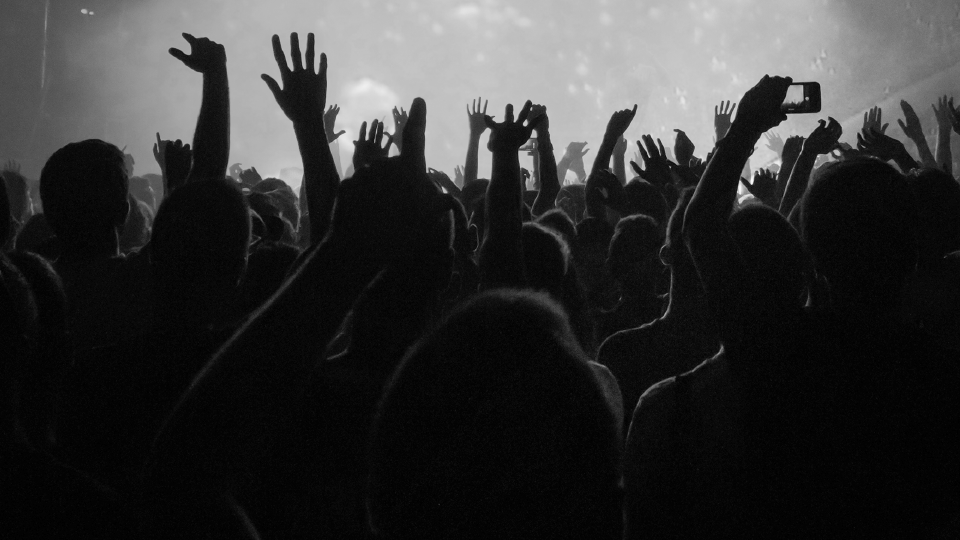 Governor Andrew Cuomo speaks on stage at the Global Citizen Festival in Central Park on Sept. 29, 2018.
Image: Mengwen Cao for Global Citizen
And while the legislation passed in New York was a huge win for activists and advocates, there is still more work to be done to fully eliminate wealth-based detention and inequality in the criminal justice system. Cash bail can still be applied in certain cases, which means that people accused — but not yet convicted — of some felonies and more serious charges are eligible to have bail set and could be forced to remain in jail if they cannot afford their freedom.
Having seen the impact that individuals can have when they use their voices together, Fuentes said she plans to continue advocating for these changes.
"Being a Global Citizen means you care about issues that don't just affect yourself, your family, your friends, but your whole community and your country and your world and the human race as a whole," Fuentes said. "We have to stand together and fight for what's right or else nothing's going to get done. That's why we need to stand for cash bail. We need to stand to end poverty."