---
Why Global Citizens Should Care
For many low-income families, cash bail is the entry point into the criminal justice system. Many people remain in jail, kept apart from their families, because they cannot afford their freedom. When a parent is incarcerated, it can impact their family both emotionally and financially, often trapping future generations in the poverty cycle. We Got Us Now is working to keep families connected and advocate for an end to mass incarceration. You can take action
here
to help end the criminalization of poverty.
---
For six years, Melinda Carmichael watched her children grow up in New York City over video calls. She heard their voices change over the phone and observed from hundreds of miles away, in Albion Correctional Facility in upstate New York, as her young daughter became an activist on her behalf.
Only twice did she get to see them, touch them, and hug them in person, which made Melinda one of the lucky ones — many of her fellow inmates would only see their children in person once while incarcerated, if at all.
"It was wonderful to get to see them those times, but it's not the same as seeing them every day … And it's not fair to these kids who want to see their parents," she told Global Citizen.
Now, Melinda and her 12-year-old daughter Christina — reunited after Melinda was released from prison in 2017 — are calling on lawmakers to help keep families connected when a loved one is incarcerated.
The mother and daughter both spoke at a rally held by nonprofit We Got Us Now on May 11 in New York City's Columbus Circle. Dozens of children of incarcerated parents, formerly incarcerated people, and activists attended the event in support of three bills currently under consideration in New York that would make it easier for the families of incarcerated people to visit and stay in touch with their loved ones in jails and prisons.
These bills propose placing incarcerated parents in facilities in close proximity to their children, codifying in-person visits for incarcerated people, and reinstating free bi-monthly visitor buses to detention facilities, which ran for many decades but were suspended in 2011.
"We shouldn't have to sit behind bars and have a police officer say you can't go near them. We shouldn't have to fight, travel, go over trains … just to see someone you should already be able to see usually," Christina told the crowd.
"We need to see our family members in person and it's important to have contact with our family members — kiss them, hug them, say 'I love you' to them."
The rally was intermittently punctuated with calls to "see us, support us" and declarations that "we got us now," drawing the attention of curious pedestrians who stayed to listen to speakers like Christina and others affected by parental incarceration.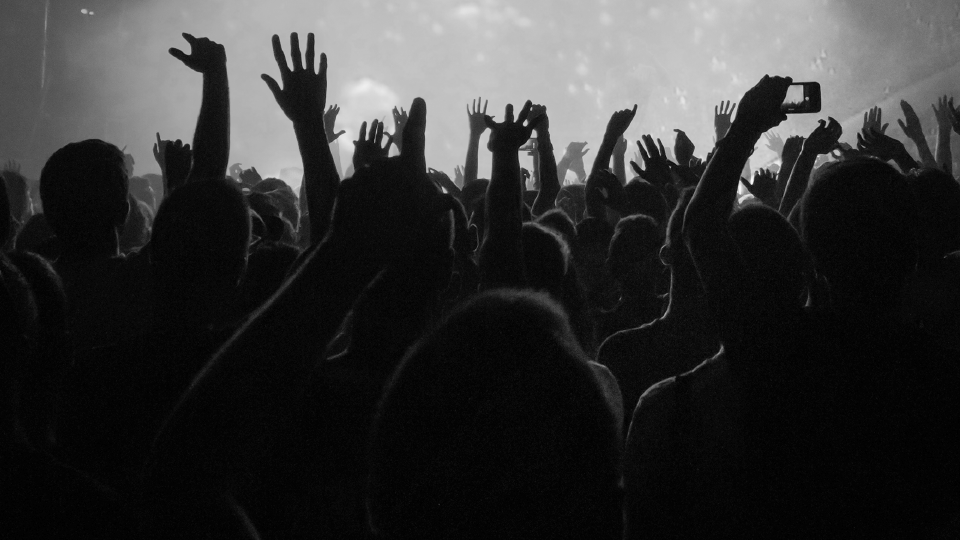 Melinda Carmichael and her daughter Christina sit outside New York City's Central Park. Melinda served a six-year sentence in a facility more than 300 miles from her children, during which she was only able to see them in person twice.
Image: Miranda Barnes for Global Citizen
One in every 28 children in the United States has an incarcerated parent, and approximately 10 million children have had one at some point in their lives. According to one often-cited study from the National Institute of Justice, children of incarcerated parents are six times more likely to become incarcerated themselves.
"But it's not that parental incarceration causes children to end up incarcerated. It really is about economics," Ebony Underwood, founder of We Got Us Now, pointed out. When a person's income and support is removed from a household, it can destabilize the entire family.
"People think because your parent is incarcerated, you're going to end up there — but no, poverty is at the basis of why you might end up incarcerated."
Nearly 2.3 million people are incarcerated in the United States, and most of them are parents. About 62% of women in state prisons have children under the age of 18, like Melinda does, according to the Bureau of Justice Statistics. And among incarcerated parents, more than half were the primary financial providers for their children prior to being incarcerated.
Melinda was arrested and charged with promoting prostitution in 2011, a position she said she found herself in as a result of an abusive relationship and a need to provide for her two children.
"Mommy, I'm going to get the money and bail you out."
She spent over a year on Rikers Island — New York City's main jail complex, infamous for its poor treatment of detainees and inmates — before being convicted of a crime, because she and her family could not afford her bail of $1,000.
She recalled her daughter, just five years old at the time, wanted to help her.
"She said, 'Mommy, I'm going to get the money and bail you out.'"
Melinda told her to keep her money and promised to come home.
"I told her, 'I don't know when, but I'll be home.'"
Her own mom, also a single working mother struggling to get by, wanted to help pay her bail, but Melinda declined, asking instead that she take care of her children, then 5 and 3.
So Melinda remained in Rikers, trying to fight her case — an extremely difficult thing to do from jail.
"I don't think anybody deserves a bail they can't afford for their crimes because they haven't been sentenced yet. They're just going to court. They should at least be given the the time to be allowed to get the evidence they need to prove that they are innocent," Melinda said.
She believes that if she had been able to make bail, she would have been better able to help with her case and provide evidence that she was the victim in the situation — and the case might have been dismissed altogether.
Instead, she served a six-year sentence more than 300 miles away from her young children. And while she did so, Christina began telling her mother's story at events and in advocacy videos. In fact, that's how she met Ebony, who she now considers a mentor. But it wasn't just Melinda's story Christina was telling — it was also her story of being kept from her mother.
This is just one of the many ways in which the cash bail system criminalizes people living in poverty and imposes harsher sentences and life-long consequences on them and their families.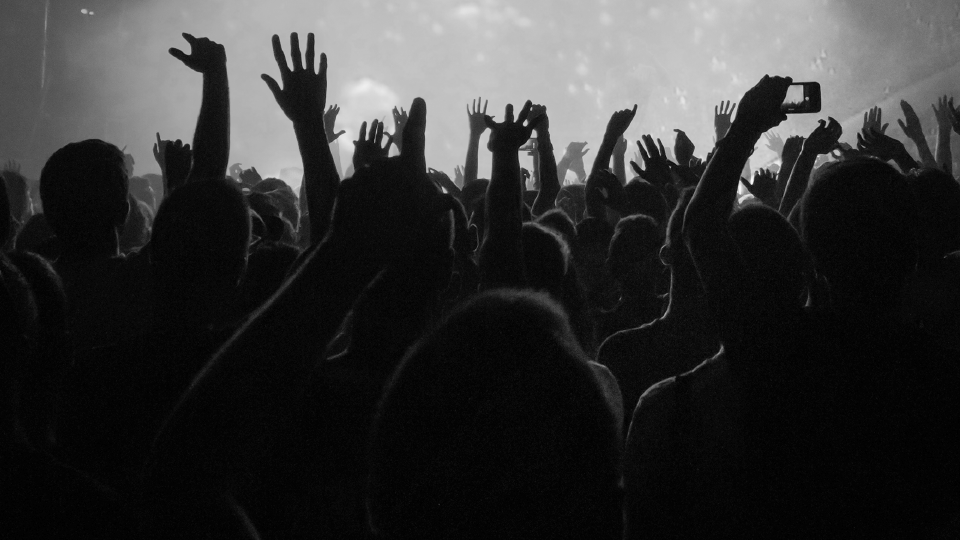 Left: A woman holds a sign in support of bringing incarcerated parents closer to their children at the We Got Us Now rally on May 11. Right: A free bus leaving from Columbus Circle used to take visitors to state prisons, but was terminated in 2011.
Image: Miranda Barnes for Global Citizen
The system was originally created to help ensure people charged with crimes would appear for their court dates. But cities that have done away with cash bail have found that the overwhelming majority of people show up to court anyway. Activists and experts say, in practice, the system simply penalizes those who can least afford it.
"Bail is an obvious entry point into the criminal justice system for people living in poverty because it's literally exchanging money for freedom," said Wendy Sawyer, senior policy analyst at the Prison Policy Initiative, adding that there are many ways in which the system not only fails to support impoverished families, but, in fact, makes situations worse for them. 
"There's just nothing about poverty that's going to help you stay out of prison or jail. You know everything is kind of pushing you in that direction. And it's unfortunate that society take a carceral response to dealing with a lot of poverty — policing poor neighborhoods and locking people up," Sawyer said. 
What people living in poverty and in contact with the justice system really need, she said, is support.
Most incarcerated people in the US grew up in poverty, according to the Brookings Institution. And though the median bail amount for felonies is $10,000, nearly 60% of incarcerated men and more than 70% of incarcerated women earned less than $22,500 prior to incarceration.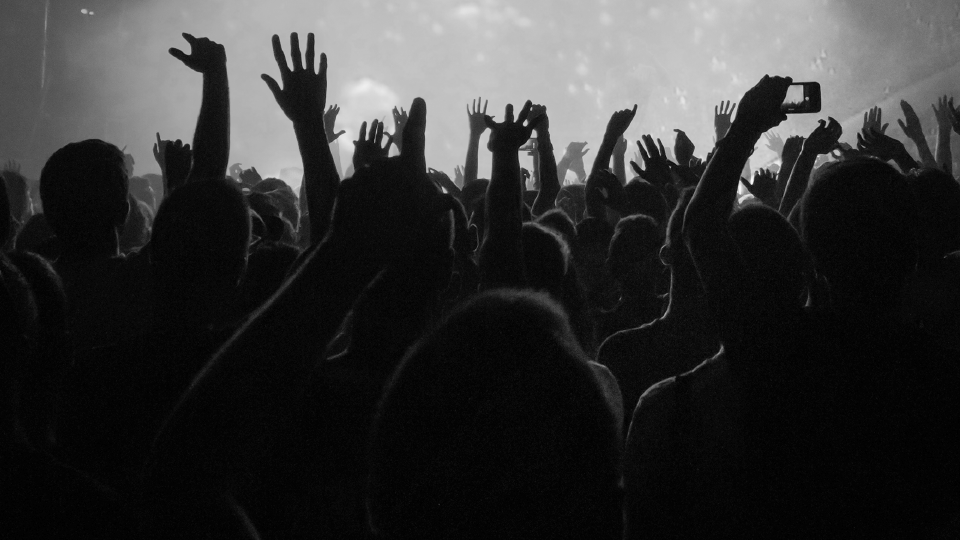 But cash bail isn't the only element of the criminal justice system that penalizes those whose families live in poverty. 
"There's an increasing trend of shifting the costs of the system itself on to the people who are impacted by it," Sawyer said. "Things like medical co-pays and charging families exorbitant phone rates to talk to their incarcerated loved ones or taking away the ability to see someone in person through visits to jail and then making them pay for a video chat instead. 
"Those are the kinds of things we pay a lot of attention to because it seems like they're quickly chipping away at the ways that people are able to maintain their family ties and keep it together while they're incarcerated and nobody pays attention to that," she explained.
These are some of the key issues Ebony and Melinda hope to address.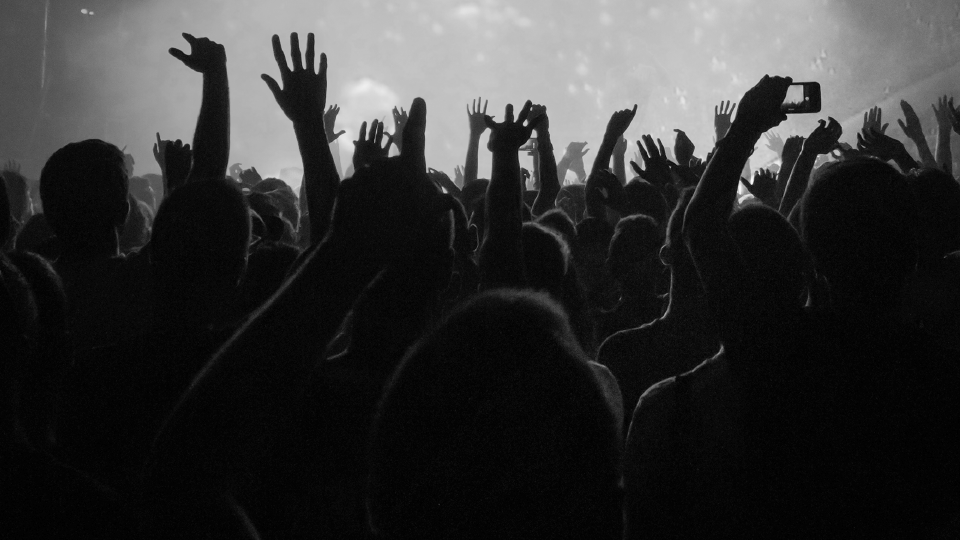 Ebony Underwood, founder of We Got Us Now, embraces Melinda Carmichael, a formerly incarcerated mother, on stage at a rally to support families impacted by the criminal justice system after Melinda addressed the crowd on May 11.
Image: Miranda Barnes for Global Citizen
Melinda almost never saw her children in person while incarcerated. During her six years in prison, she saw them twice with the help of the Osborne Association, a nonprofit that supports individuals and families impacted by the criminal justice system. Otherwise, she primarily spoke to them over the phone and was able to video chat with them about once a month and on special occasions like birthdays.
"It was really hard to see my children face-to-face. They don't provide families that live downstate with a free bus or anything," Melinda said. "It's kind of like, 'why should we give parents that are incarcerated an easy time by letting their kids come up and see them.'"
Yet even those little bits of communication helped her stay motivated to get home and stay home.
When inmates leave Albion Correctional Facility, Melinda said guards openly place bets on whether or not they will return. But any guard who bet against her has placed a losing bet, as far as Melinda's concerned. She plans on staying free and with her children.
But the power of those few visits are another reason she and her daughter joined We Got Us Now to advocate for in-person visits to be protected by law.
Through the organization, they're advocating for the free bus from New York City to state prisons to be reinstated. The state terminated the bus service in 2011, citing high costs, but advocates say the cost to families and communities, both emotional and financial, should outweigh the cost to the state.
Such barriers to staying in touch with incarcerated loved ones hit low-income families the hardest. Bus tickets from New York City to prisons upstate can cost upward of $80. And even phone calls to incarcerated family members can be expensive.
Until recently, incarcerated individuals in New York City were charged 50 cents for the first minute of a phone call, and 5 cents for each additional minute. But just two weeks ago, on May 1, New York became the first city in the US to make phone calls from jail free.
Still, across the country, calls from jails — where most than 65% of people detained have not yet been convicted of a crime — are significantly more expensive than calls from state prisons. This can make it harder for them to participate in their cases and remain connected with their families. In New York State, a phone call from jail costs 12 times more than a phone call from a state prison.
But cost aside, experts say phone calls and video calls are poor substitutes for in-person visits.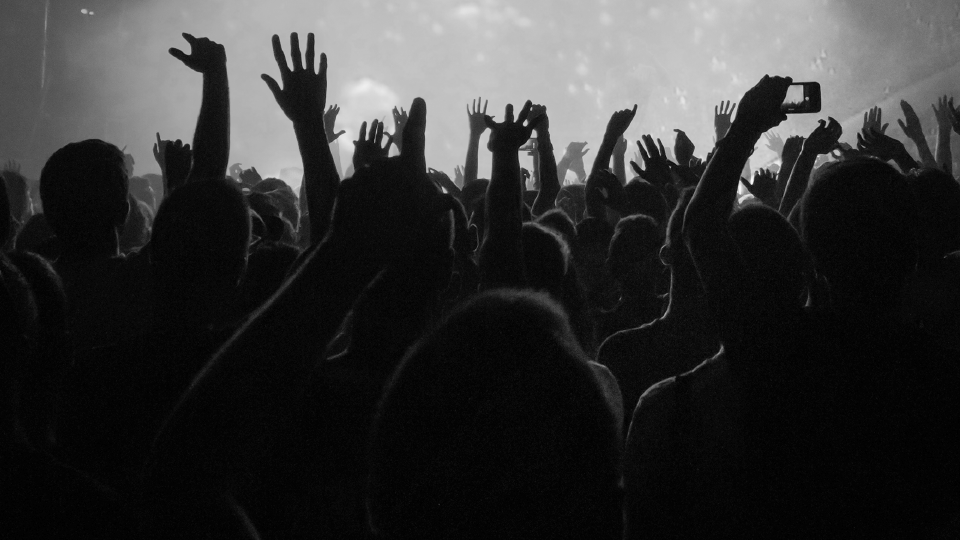 Two children of incarcerated parents attend the We Got Us Now rally on May 11. The rally called for support for three bills that would help keep families affected by parental incarceration connected.
Image: Miranda Barnes for Global Citizen
"From the family perspective there's really nothing like in person face-to-face visit. That connection helps people feel like they have support at home and somewhere to go back to," Sawyer said.
"They're still kept in the loop about their kids and their families — and those things actually have measurable outcomes. People do better when they have more family contact," she explained.
Melinda hopes to one day create an organization to support incarcerated parents of children in the five boroughs of New York City. She wants to make it easier for children to see parents who are incarcerated in far away state facilities parents, in a way that is child-friendly and accommodates accompanying caregivers.
Approximately 2.7 million children have a parent who is in jail or prison — but often they feel alone.
Though her father was incarcerated 30 years ago, Ebony's journey as an activist began in 2014, when she first started campaigning for her father William to be granted clemency.
William was arrested in 1988 on drug-related charges. Though it was his first offense, he was sentenced to life without parole, based on controversial policies that set a mandatory minimum sentence for certain crimes, which even judges cannot lower.
William's case was similar to that of many of the 1,715 people to whom President Barack Obama granted clemency during his time in office. And Ebony had hoped to get her father released. In fact, for several years, it became her sole purpose.
After three years of unsuccessfully campaigning to free her father, who remains in a federal prison in New Jersey to this day, she nearly gave up.
"He's been incarcerated for 30 years and it feels so heavy — like we're literally attached to him ball and chain," Ebony said. 
People are often so focused on the incarcerated individual that they forget about the harm done to that person's family as a result of that incarceration, she said. And the impacts of incarceration on families are multi-generational.
Ebony said her father has never stopped being a dad. She still talks to him almost daily and describes him as a present and consistent father, despite being behind prison walls. But growing up in the suburbs of New York City, she and her three siblings rarely spoke about their family situation and felt alone in their experiences. And it was only more recently, that Ebony discovered she was anything but.
"What put a battery in my back was when I found out that the White House had an initiative for children of incarcerated parents," Ebony recalled. "And I said wait a minute … there is a name for what I've experienced … for what I had been living all of my childhood?"
William is now a grandfather, too. And, initially, Ebony's work was motivated by her wish for her son to have the same deep connection with William that she'd had.
"But then I realized that the story was way greater than my own," she said. "Mass incarceration is a tsunami that has ripped across the country and destroyed communities and ripped apart families."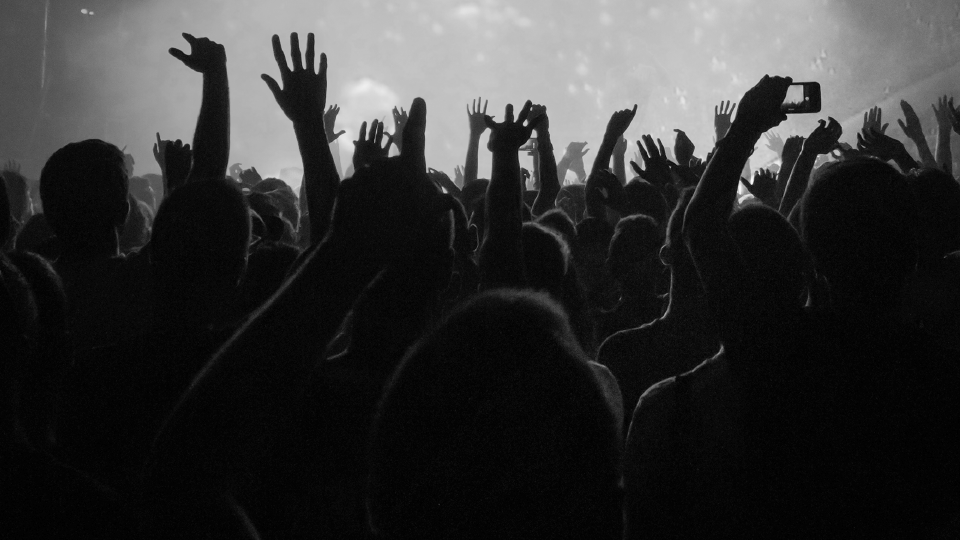 Ebony Underwood, founder of nonprofit We Got Us Now, is pictured in New York City's Columbus Circle, just blocks from where her father once worked as a music promoter. Her father has been incarcerated for 30 years. His experience inspired her activism.
Image: Miranda Barnes for Global Citizen
Ebony never wants children of incarcerated parents to feel alone again. That's why We Got Us Now, founded in 2018, is focused on building a community of people impacted by parental incarceration and on debunking the misconceptions that hold them back.
"I believe most children love their parents regardless … and that's a lot of why they don't share their situation because of that embarrassment and the stigma of language like 'offender,' 'criminal,' 'convict,'" she said.
"Children are the innocent bystanders of this experience."
Such stigma has reinforced certain misconceptions about children of incarcerated parents — for example, that they are predestined to be incarcerated — even among those children themselves.
"And that's why I say: We got us now," she explained. "Ultimately we have to tell people, and show people who we are, instead of people telling us who we are. We are survivors, not victims of this experience.
"Children are the innocent bystanders of this experience so we should not be victimized or harmed in the process," she added.
There is an important role for people who have not been impacted parental incarceration to play though. Ebony and We Got Us Now are urging people to sign petitions in support of the three bills being considered in New York and to voice their support for these measures.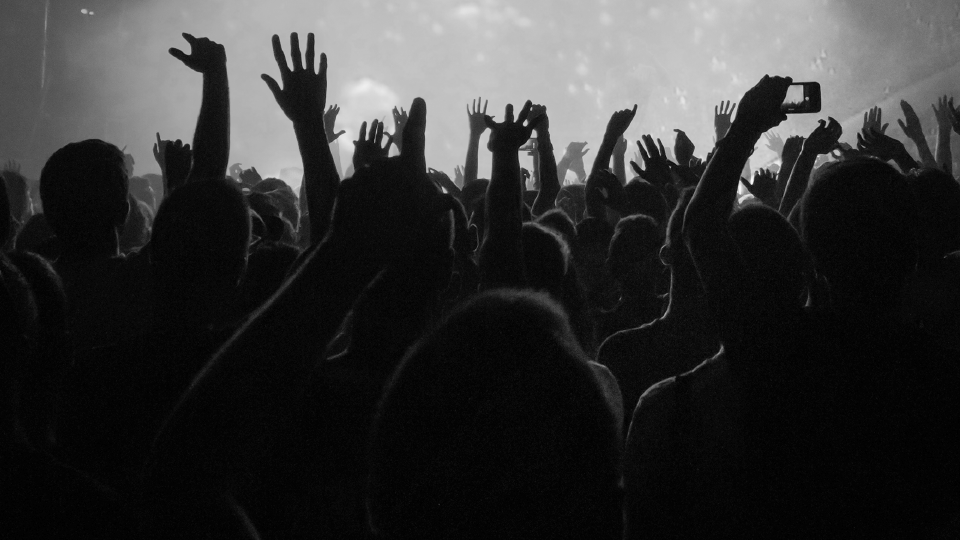 We Got Us Now will also be focusing on empowering youth leaders to be champions for this "invisible population." The organization has already identified young people in 20 cities across the country who will receive leadership training to become advocates for children of incarcerated parents.
"We're going to ensure that our voices are at the forefront of practices and policies that continue to impact us," Ebony said.
"We want to keep families connected and ultimately we would love to be able to end mass incarceration because we do not need another generation experiencing that."
---
This week Global Citizen is publishing a series of stories focused on the impact of cash bail and the criminal justice system on people affected by poverty. Go to End Bail, Fight Poverty to read these stories.
---