Food is not only life, it is community. 
We gather, we sit, we share stories, we steal tastes, we tear bread, we slurp soup, we lick spoons; food isn't just part of the human story, food is the human story. And through agriculture, it also delivers incomes, allows education, provides safety, and uplifts communities. When the abilities to farm and feed are threatened, so is the right to the human experience. 
This is something that 2023 Waislitz Global Citizen Disruptor Award winner, Esther Kimani, understands incredibly well.
For Kimani, food built her entire life. Both her parents are smallholder farmers, and as such, she's seen firsthand how agriculture can sustain a family and shape a community. On the other hand, she's also witnessed how a lack of investment in protecting crops from pests and disease can lead to poverty.  
"With my parents being subsistence small-scale farmers and fully dependent on agriculture, I have watched as almost 50% of our farm produce was constantly destroyed by crop pests and diseases every farming season," she told Global Citizen. "This led to not only low standards of living but also to the lack of ability to meet basic needs for most families in my community." 
Kimani went on to explain that it wasn't her family alone that experienced poverty as a result of poor crops; she was surrounded by peers with similar experiences in school. 
"I schooled in a rural school in a town called Nderi in Kenya. One day, as a young student, the teacher walked into the class just before the main exams. He had a long list of students who hadn't paid school fees who were sent home due to their arrears. Their parents depended on income from their subsistence farming," she told us. 
She continued: "Most of these farmers had experienced major losses from [the] destruction of their crops and could not afford to pay their children's school fees. So I set out on a journey to ensure no other child fails to attend school due to farm losses experienced by their parents."
That journey led the computer science whiz to develop cutting-edge technologies designed to protect crops from pests and disease. This includes her and her team's development of the first-ever solar-powered pest and disease detection device, which uses AI and machine learning to help farmers identify pests and disease before they can destroy crops. 
According to the United Nations' Food and Agriculture Organization (FAO), an estimated 40% of global crop production is lost to pests. What's more, pest disruption to agriculture costs the global economy $70 billion and plant diseases cost over $220 billion. Beyond this, they can cost smallholder farmers their businesses and their livelihoods — just as they shook Kimani's parent's livelihoods and her upbringing.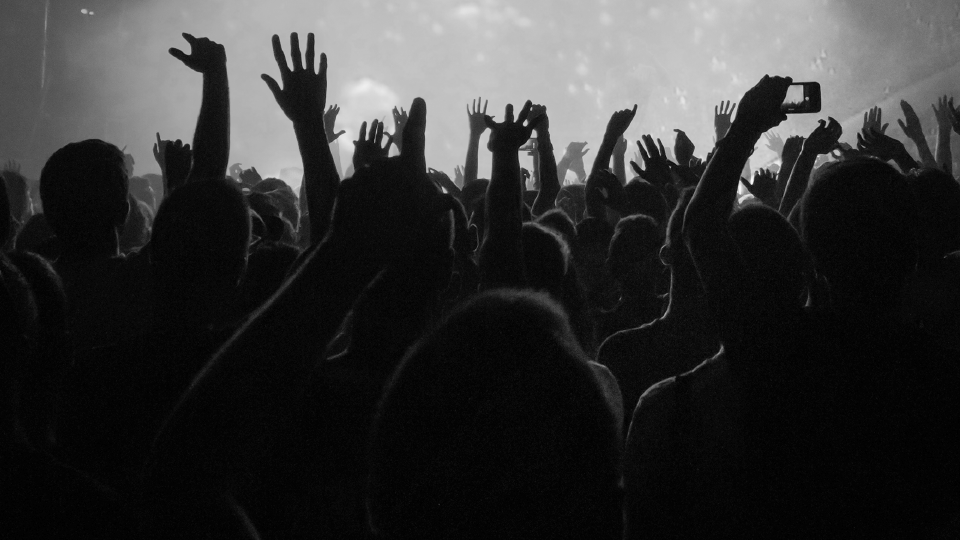 Global Citizen Waislitz Disruptor Award Winner 2023, Esther Kimani speaks on a panel with Heifer International.
Image: Supplied.
While Kimani and her team at Farmer Lifeline Technologies have developed this cutting-edge agritech that has proven to protect crops, one of the biggest issues she's found with distributing it to smallholder farmers across Kenya is internet access in rural areas. 
"Working with farmers in rural areas, they often lack access to mobile internet due to the related cost, unavailability, or inaccessibility. More than one in three people in the least developed countries lack access to mobile networks entirely or only have access to 2G networks, which would limit our ability to impact them with our solution being a digital technology," she explained.  
Thankfully, she and her team were able to modify the technology to solve the problem. 
"With the world being at a critical juncture when it comes to ending hunger, food insecurity, and all forms of malnutrition, we had to ensure that our technology does not need internet connectivity to operate and is able to work in the very remote areas in Africa," said Kimani. 
However, government investment in agriculture technologies and network infrastructure could go a long way to making agritech like Kimani's available to everyone who needs it. She highlighted that it's well worth African governments' while to open their eyes to the impact that agriculture loss is having on their citizens. 
She said: "Governments in Africa should also awaken to the fact that the livelihoods of over 70% of their population living in rural areas rely entirely on their farming incomes and that it is crucial to respond to the interconnected challenges of climate change, biodiversity loss, and environmental degradation simultaneously using technology for there to be significant impact in reducing the risk of food insecurity." 
As the winner of this year's Waislitz Global Citizen Disruptor Award, Kimani and her team at Farmer Lifeline are hoping to take as much as they can into their own hands. They have the dream of expanding across Africa and continuing the work to revolutionize the continent's, and the rest of the Global South's, agriculture space entirely. 
"The Waislitz Global Citizen Award will give us the wings to fly to the rest of Africa and the Global South and place us on a perfect runway to impact one million farmers," she said. "Our goal is that through our innovation and this award, that one day when we look back, we shall see a million farmers achieving the full potential of their farming land and be least vulnerable to climate change effects, regardless of where they come from and how marginalized they are." 
Esther Kimani is this year's Waislitz Global Citizen Disruptor Prize Award winner, receiving a $75,000 prize that will enable her organization to enable Farmer Lifeline to impact a further 200,000 farmers as well as launch in Namibia, Uganda, Nigeria, and Rwanda.. The Waislitz Global Citizen Awards are annual cash prizes totaling $250,000 that recognize the excellence of individuals in their work to end extreme poverty and its systemic causes. Read more about the awards and this year's winners.