Tackling systemic racial injustices. Fighting for educational rights for disadvantaged young people. Advocating for better housing conditions. Bringing overlooked stories of sexual assault victims to the screen. Founding Britain's first Black Pride for Black and Brown LGBTQIA+ communities. These are just a few incredible things Black British-Ghanaian individuals are doing to make the world a better place.
Let's rewind for a minute, because Britain and Ghana have a long history. 
Modern day Ghana (formerly known as the Gold Coast) was a British colony from 1821 until its independence on March 6, 1957. For 136 years, Ghana's gold and artefacts were looted by the British. In fact, many of those items are still held in British museums, despite calls to return them. In addition, British colonialists also participated in enslaving human beings and trading them, as part of what we now call the transatlantic slave trade. From plundering its natural resources to enslaving its people, these are just the few of the detrimental impacts colonisation had on Ghana. 
In fact, Ghanaian president Nana Addo Dankwa Akufo-Addo called for a formal apology and appropriate compensation from European nations that participated in the transatlantic slave trade and the colonisation of the African continent at the Reparations and Racial Healing Summit in Accra, in 2022.  
While it's vital to set the historical record of colonisation and its legacy straight, it's equally important to highlight the amazing achievements Ghana has made, including its commitment to achieving the UN's Global Goals. This year marks 65 years of independence for Ghana, the first of Africa's 54 countries to be liberated from colonisation. Ghana led the continent's movement toward self governance, indigenous determination, and establishing African agency through its quest for independence.
This year, Global Citizen Festival is heading to Ghana's capital, Accra, on Sept. 24, where artists such as Usher, Gyakie, SZA, and TEMS, activists, and world leaders will take to the iconic Black Star Square stage to celebrate the progress made so far and push for the great deal of work that still needs to be done in the mission towards the Global Goals and an end to extreme poverty and its systemic causes.
Not based in Ghana? No problem. The Global Citizen Festival campaign to end extreme poverty NOW spans the world and there are loads of ways to get involved from taking action to tuning in to our global broadcasts and livestreams to watch how your hard work pays off on the day itself. 
If you're tuning in from the UK, what better way to get excited than reading up on these amazing Black British-Ghanaians — some will even be joining us for Global Citizen Festival: Accra!
1.  Stormzy: the King of Grime and Champion of Black Issues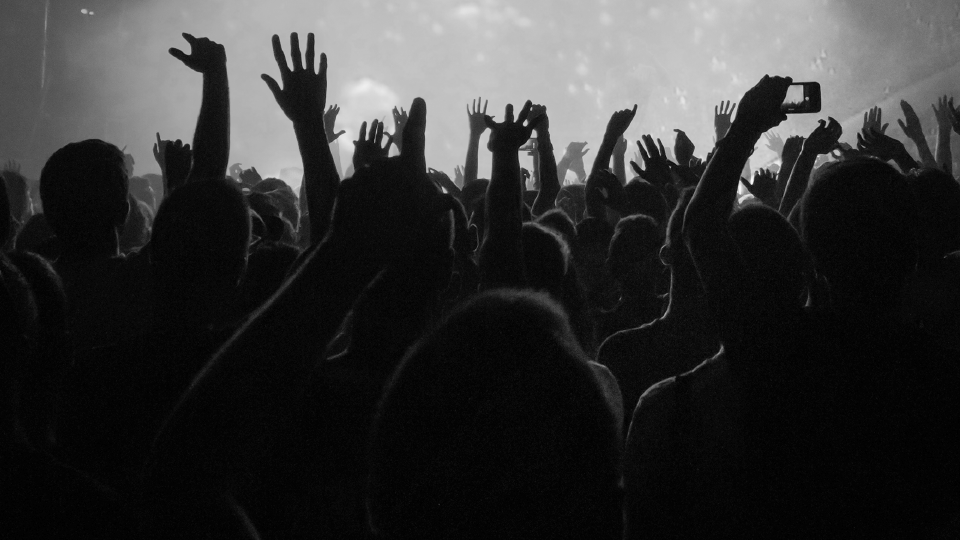 Stormzy is photographed as he arrives at the Royal Albert Hall on Dec. 13, 2019.
Image: Graham Berry for Global Citizen
That Stormzy makes the list is a no brainer. As well as being an accoladed rapper, he's also a voice for Black British causes, and a Global Citizen.
The British-Ghanaian performer has graced the Global Citizen stage at the Global Citizen Prize ceremony in 2019 alongside Coldplay legend, Chris Martin and at Global Citizen Live alongside Elton John in Paris in 2021. He'll also be returning to the Global Citizen stage at this year's Global Citizen Festival: Accra in his parents' home country Ghana.
Stormzy rose to fame with his "Wicked Skegman" freestyle in 2010. Five years later, he went viral again, with his hit single "Shut Up", which currently has over 124 million views on YouTube. He later became the first Grime artist to earn a number one album and the first solo Black British artist to headline Glastonbury.
Yet, to only talk about Stormzy's impact on the music scene would be a disservice to the other incredible work he has contributed to over the years. 
As well as being outspoken (he famously said "F**k the government" during his Glasto set), a master at spitting bars and selling out shows, he's also very vocal when it comes to tackling systemic racial injustices in Britain — and he practises what he preaches. 
In 2020, Stormzy pledged £10 million to Black British causes over 10 years through his charity MERKY, saying: "The uncomfortable truth that our country continuously fails to recognise and admit, is that Black people in the UK have been at constant disadvantage in every aspect of life — simply due to the colour of our skin."
One of those causes is education. The Stormzy Scholarship, founded in 2018, provides financial support for two Black British students to go to Cambridge University each year — now increased to at least 10 students starting in autumn 2022. 
As a result of all of his amazing work — both as a musician and an activist — in 2022, Stormzy was given an honorary degree from the University of Exeter for his commitments to philanthropy and supporting higher education.
Fun fact about Stormzy: Stormzy used his set on the BRIT Awards stage in 2018 to call out the then Prime Minister, Theresa May, on her inaction around the Grenfell Tower fire in the form of a freestyle rap. 
2. Kwajo Tweneboa: the Activist Taking on Social Housing Inequality
Kwajo Tweneboa is the new activist in town and he needs to be on your radar. The 23-year-old British-Ghanaian is a social housing activist and student from south London. 
His lived experience of growing up in poor social housing conditions and the impact that had on him and his family fuels his activism. Tweneboa grew up in a housing association flat in Mitcham, where he was forced to endure derelict living conditions. Cockroach infestations damp, mould, and broken ceilings were a daily reality — all of this while his father was terminally ill. 
So he decided to take action by publicly shaming Clarion, Europe's biggest housing association, into carrying out repairs on his family's flat after a year of inaction. 
Since then, Tweneboa has travelled the country, working tirelessly to expose the poor living conditions of social housing tenants across the UK, putting pressure on politicians, and going head-to-head with landlords and big UK housing associations. 
Using social media as his loudspeaker, Tweneboa documents the "inhumane" living conditions social housing residents face. One tweet, showing a cockroach-infested family home in Lewisham, has been seen over a million times and led to the family being permanently relocated within 24 hours. 
🚨 An L&Q property in Lewisham, London.

The worst case of Cockroaches I have come across along with other issues. A cockroach infestation so bad the kids and mum say they crawl all over them at night with one crawling into mums ear 👂🏽 only a few days ago.

A thread 🧵 below 👇🏽 pic.twitter.com/RkKIHULbZf

— KWAJO- Social Housing (@KwajoHousing) February 2, 2022
Global Goal 11 (Sustainable Cities and Communities) aims to ensure, by 2030, access for all to adequate, safe, and affordable housing and basic services as well as upgrading slums. In the UK, Black, Asian, and Minority Ethnic (BAME) communities face unequal access to affordable and secure homes, which is rooted in structural injustice. 
One of the most visible examples of the racial injustice in the social housing sector in the UK was the tragic Grenfell fire which killed 72 residents. Many of the Grenfell tragedy victims came from Black and Brown households, who make up a majority of the social housing sector in the UK.
Tweneboa's work to right these injustices has not gone unnoticed. He's appeared on the likes of Good Morning Britain and the BBC, as well as featuring in the Guardian and the Evening Standard, to name a few. He's also received mentoring and financial backing from a Dragons' Den investor to further his mission and was named Young Campaigner of the Year at the Sheila McKechnie Foundation (SMK) National Campaigner Awards. 
Fun Fact About Kwajo Tweneboa: Tweneboa is also a visual artist by night, specialising in portrait visual art, and has painted everyone from Meghan Markle, the Duchess of Sussex to pop-R&B sensation Rihanna. 
3. Michaela Coel: the Actor and Director of 'I May Destroy You'  
BAFTA-winning actor, screenwriter, director, and producer, Michaela Coel is a British-Ghanaian national treasure. 
Coel made her TV debut in her comedy sitcom Chewing Gum (a series she both wrote and starred in) in 2015, and then went on to star in some small and big screen favourites including Black Mirror, The Aliens, Top Boy, Black Earth Rising, Star Wars: The Last Jedi, and is among the star-studded cast of the highly anticipated sequel to Black Panther, Black Panther: Wakanda Forever. 
Perhaps what she is best known for, though, is the hit series that sparked a thousand conversations about sexual assault: I May Destroy You. The show, lauded universally as a "breathtaking achievement," helped highlight the harsh realities and battles faced by victims of sexual assualt, as well as highlighting themes such as consent, sexuality, trauma, the glass ceiling, the intersectionality of race and gender, and the representation of Black British culture.
One reviewer noted: "No TV show has ever shown the complexities of sexual assault and how it affects survivors, their friends, and their communities quite like this difficult, harrowing, and hilarious drama."
Global Goal 5 (Gender Equality) aims to achieve gender equality and empower all women and girls, including ending all forms of sexual violence against them. But there's a long way to go and it's a conversation that was and is still sorely needed. 1 in 4 women in the UK has been raped or sexually assaulted as an adult, according to Rape Crisis UK. Coel will also be joining us at Global Citizen Festival: Accra to join our call for world leaders to empower girls and women now, take climate action, and break the systemic barriers that keep people in poverty.
Fun Fact About Michaela Coel: Coel paid homage to her Ghanaian roots when she wore a dress designed by her mother for her very first major red carpet event during the 2016 BAFTAs.
4. Phyll Opoku-Gyimah: the Activist Taking on LGBTQIA+ Rights and Representation for Black and Brown Communities
Phyll Opoku-Gyimah, widely known as Lady Phyll, is a political activist known for her work for racial, gender, and LGBTQIA+ equality. 
The British-Ghanaian activist is also the co-founder and executive director of UK Black Pride, an organisation that celebrates and campaigns for the rights of LGBTQIA+ people of African, Asian, Caribbean, Middle Eastern, and Latin American descent, and fights discrimination in the UK. 
UK Black Pride first took to the streets in 2005 and has since grown to become one of Europe's largest celebrations of African, Asian, Caribbean, Middle Eastern, and Latin American descent LGBT people and is celebrated annually. 
Research from Stonewall in 2018 looking at the racial disparities in the LGBTIQIA+ community in the UK found that 51% of BAME LGBTQIA+ people reported having experienced racism in the community. This number increased to 61% for Black LGBTQIA+ people. What's more, most Pride events are attended by a majority white demographic and in some cases Queer, Transgender, and Intersex People of Colour (QTIPOC) have experienced acute discrimination while attending. 
Through founding Black Pride, Lady P has created an essential safe space for people who have traditionally been excluded by overwhelmingly white Pride narratives and events, creating a space where the community feels both represented and heard.
Lady Phyll, is one of the most influential figures in LGBTQIA+ Britain and deserves her flowers for the incredible work she's done.
Fun Fact About Lady Phyll: Her activism work reaches beyond the British borders and into her parents' home country, Ghana, where she continues to advocate for LGBTQIA+ rights. In 2021, she called out Ghana's decision to shut down an only recently opened LGBTQIA+ centre in Accra, Ghana, stating "Ghana is better than this.''
5. Idris Elba: Actor, DJ & Humanitarian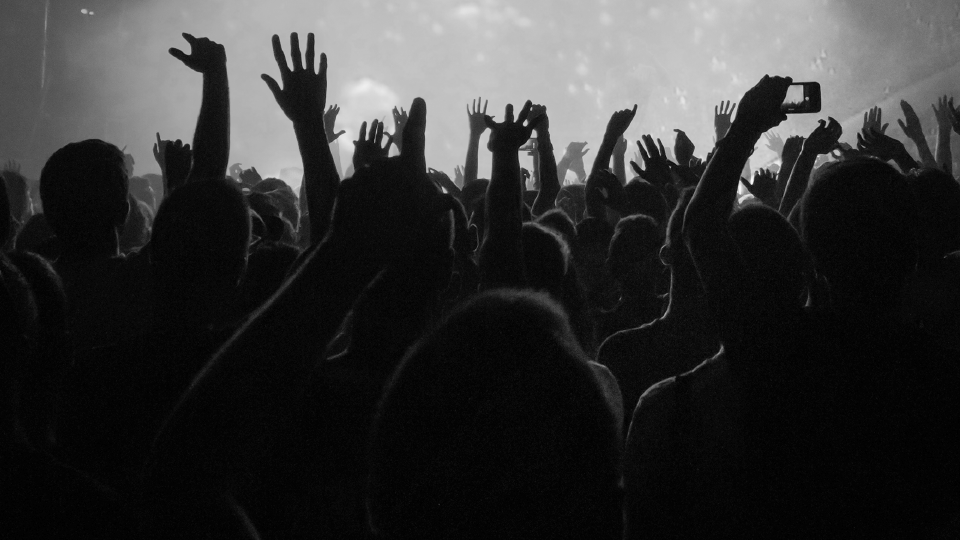 Michael Sheldrick (left) in Sierra Leone with Global Citizen Advocate Idris Elba and the International Fund for Agricultural Development (IFAD).
Image: Courtesy of Michael Sheldrick
Actor, DJ, musician, producer, and entrepreneur, Idris Elba is a British-Ghanaian and Sierra Leonean household name. Idris Elba's major acting breakthrough was on the hit HBO crime drama The Wire, which he was in for three seasons and then went on to star in some small and big screen favourites including The Office, The Big C, Luther, and Mandela: Long Walk to Freedom.
For as long as he's been in the spotlight, Elba has actively involved himself in charitable work. Elba supported Cancer Research UK and joined the global fight against AIDS and extreme poverty with the ONE Campaign. In April 2020, Elba and his wife, Sabrina Dhowre Elba, joined forces with the United Nations International Fund for Agricultural Development (IFAD) as UN Goodwill Ambassadors.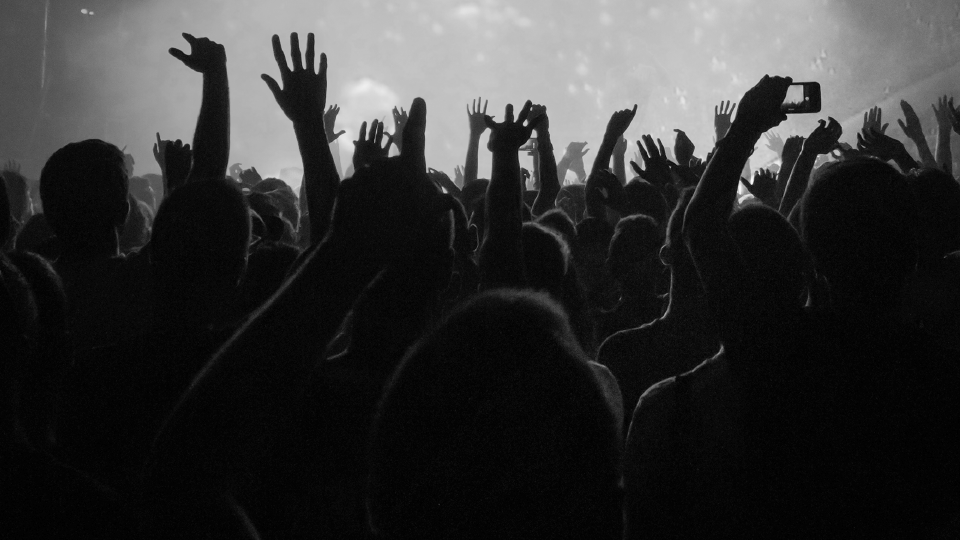 Image: ©IFAD/Rodney Quarcoo
This power couple through their new roles as Goodwill Ambassadors helped launch the new $40 million fund to help farmers and food producers in rural areas impacted by COVID-19. 
Fun Fact About Idris Elba: Elba's wife, Sabrina Dhowre Elba, recently joined Global Citizen as the Co-Chair of our Europe Board.
6. Alice Dearing: the Olympian and Activist Taking on Swimming Inequality 
Next on the list is 24-year-old British-Ghanaian and olympian swimmer, Alice Dearing, who made history in 2020 as the first Black woman to swim for Team GB. Proud as she was of this landmark achievement, she admitted to finding it "shocking" that it took 125 years for this moment to happen.
When she's not in the pool, Dearing is making waves outside of the water. As the lead ambassador and co-founder behind the swimming charity, Black Swimming Association (BSA), Dearing encourages more young people from BAME groups to swim. 
Studies from Sport England, cited by BSA, have shown that 95% of Black adults and 80% of Black children do not swim. It's unsurprising therefore that, according to the World Health Organisation, the risk of drowning is higher among minority ethnic communities.
What's more, many people from African, Caribbean, and Asian heritage have historically been excluded from the world of aquatics. The barriers that these communities face are often entrenched and complex, including systemic barriers, prolonged and harmful stereotypes, the economic cost of swimming, elitism, and other cultural factors. This has resulted in a lack of education in water safety, drowning prevention, and access to this leisure activity as well as life-saving skills. 
Dearing continues to inspire a new generation of Black swimmers to feel seen and represented through both her swimming career and activism. She's also trying to achieve real impact: the BSA and its partners are aiming for a 20% increase in the number of Black and Asian people in the aquatic workforce by 2024. 
Fun Fact About Alice Dearing: She started swimming at the age of four, took the plunge into club training aged eight, and has been a fan of the water ever since. 
7.  James Barnor: the Legendary Photographer and Champion for Future African Talent
Last but not least on the list is the legendary Ghanaian photographer and photojournalist, James Barnor, whose practice spans six decades,  two continents, and various genres of including street, studio, fashion, and documentary. Moving between Accra and London throughout his life, Barnor's portraits take viewers on a trip down memory lane, stopping by at Ghana's independence and London's swinging 60s era. 

During his career, Barnor has photographed high profile figures such as Kwame Nkrumah, Ghana's first leader following independence in 1957; Princess Marina, the Duchess of Kent; and former US Vice-President Richard Nixon, to name a few. 
As well as being an exceptional photographer, Barnor is also a huge advocate for supporting great causes. He set up the James Barnor Foundation to achieve various charitable aims that are dear to his heart, including education, photography training, and promoting and advocating for the preservation of African culture and heritage.
Fun Fact About James Barnor: Before deciding to pursue a creative career in photography, Barnor intended to become a police officer. 
8. Edward Enninful: the Fashion Virtuoso Changing the Face of the Industry
Edward Enninful is a Ghanaian-born British former model, stylist, journalist, and British Vogue's first Black, male, and openly gay editor-in-chief — a long time coming for a magazine that's been around since 1916.
Enninful started his fashion career during his teens modelling and then becoming i-D magazine's youngest-ever fashion director at just 16. 
Since taking on the top job at British Vogue, Enninful has made it his mission to break the barriers of conventional beauty standards that had long shackled the fashion industry and inject it with diversity. His vision has always been "to bring vogue back to the Vogue I knew growing up in the 70s, which was about all kinds of women, women of different races, different classes, different sexualitiies, different sizes. I wanted everybody to feel welcomed within those pages, I wanted Vogue to be a home." 
Under Enninful's watch, the fashion publication has seen an all Black African female cast on the front page, featuring a new wave of models who have shifted the fashion landscape. Although the cover did get some mixed responses (due to the fact that the models' natural hair was covered with straight-haired wigs and their natural complexions darkened), it was a big moment for the representation of dark-skinned women in an industry criticised for its lack of diversity and complicity in perpetuating Eurocentric beauty standards.
Enninful has also featured the likes of Oprah Winfrey, Beyoncé, Serena Williams, and Marcus Rashford, as well as shining a light on other kinds of diversity, showcasing neurodivergent musician and Global Citizen Billie Eilish, Dame Judi Dench (the ​​oldest Vogue cover model in history), and Orange Is The New Black star Laverne Cox (the magazine's first trans cover star). 
Not only a long-time advocate for diversity in fashion, Enninful has also been named the Global Ambassador for the Prince's Trust charity, a role in which he helps to support vulnerable young people and set them on a path to education and employment. 
Fun Fact about Edward Enninful: It was growing up in a Ghanaian household in the UK that Enninful learned from his seamstress mother how to fasten zips and how clothes work on a woman's body. He also gave an account of playing dress up with his mum's shoes when he was younger. 
---
Global Citizen Festival is calling on world leaders, corporations, and philanthropists to do more than they've ever done before to End Extreme Poverty NOW. Through our global campaign and with stages in two iconic locations — NYC's Central Park and Accra's Black Star Square — we will unite leaders, artists, activists, and Global Citizens around the world on Sept. 24 to achieve an ambitious policy agenda focused on empowering girls and women, taking climate action, breaking systemic barriers, and lifting up activists and advocates. Wherever you are in the world, you can join the campaign and take action right now by downloading the Global Citizen app.