---
Why Global Citizens Should Care
Gender discrimination and pay disparity exist across almost all professions. Providing equal opportunity for women works to close the entrenched gender discrimination in the art world now and for future generations. Global Citizen campaigns on the United Nations' Global Goals, including Goal 5: Gender Equality. You can take action on this issue and more here.
---
The art world has long been a man's world. 
While female representation is improving, for many, it's not improving fast enough. Putting the fight for equality in Australia's creative landscape into hard drive is WOMEN'S WORK, a new outdoor gallery exhibition in Brisbane. The current exhibition is the city's largest display of female street art, showcasing prominent artists throughout 10 city locations. 
The exhibition is led by all-female curatorial team Brisbane Art Matriarchs (BAM!) and presented alongside Brisbane City Council, Griffith University, and local street art agency The Culprit Club. 
Rae Cooper, artist and member of BAM!, told Global Citizen how and why the exhibit came about. 
"One of our main objectives was to utilize this platform to create opportunities for female artists and designers within the local community," she said. "There is a mind-blowing pool of talented creative practitioners in Brisbane. It's such a blessing to be able to share their work with the Brisbane community."
For Cooper, gender discrimination in the art world remains undeniably prevalent today.

"It's easy to feel like gender equality is an issue that belongs in the 1950s," she said. "But the research shows that women, especially in creative industries, are still getting paid less and don't receive the same access to opportunities as men."
"Although the gap is closing, it's still really important that these issues are given a spotlight," she added. 
In 2017, the Australian Council for the Arts released a report on the pay gap between men and women in the art world. 
According to the study, there are 48,000 practicing professional artists in Australia — with a roughly equal gender split. On average, women artists are paid 25% less than their male equivalents, a figure significantly larger than the Australian workplace average of 16%.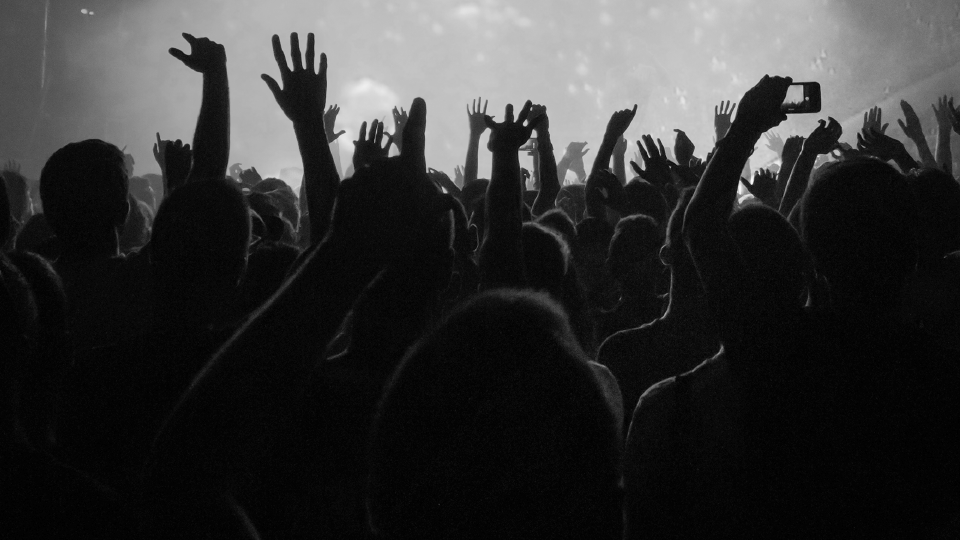 Zoe Porter's Kaisō & Ama in Giffin Lane, featured as part of the Brisbane City Council's Outdoor Gallery exhibition Women's Work, curated by Brisbane Art Matriarchs! (BAM!) exhibition runs from 12 August to 1 December 2019. Image courtesy of Brisbane City
Zoe Porter's Kaisō & Ama in Giffin Lane, featured as part of the Brisbane City Council's Outdoor Gallery exhibition Women's Work, curated by Brisbane Art Matriarchs! (BAM!) exhibition runs from 12 August to 1 December 2019. Image courtesy of Brisbane City Council.
Image: Photographer: Joseph Ruckli

"I'm not sure that the broader Australian public would be totally aware of how male-dominated the commercial art world is," Zoe Porter, a Brisbane-based visual artist whose work will feature in the upcoming exhibition, told Global Citizen. "I have seen a lot more of my male art peers receive commercial representation and recognition a lot sooner than women."
Porter said showcasing her work in the exhibit is an honor.

"It was important for me to be part of the WOMEN'S WORK exhibition as it recognizes local female artists and their contribution to the arts community," she added. "It's amazing to have support from a female collective and to exhibit work on such a large-scale in a public space, allowing the work to have a broader audience."

Artist and illustrator Mosessa agrees that Australians are unaware of the extent of gender discrimination in the art world. She says, however, that technology is helping the gender gap to slowly close.

"I feel that social media is helping to level the playing field by getting more eyes on female artists," she explained. "It provides a platform for buyers to contact the artist directly, which I think has changed the art world."


The exhibition also showcases the work of local Aboriginal and Torres Strait Islander artists.
Tori-Jay Mordey, a contemporary artist and illustrator, said "showcasing the different art styles and local talent in the growing Indigenous community" was vital.

"My piece in this exhibition features portraits of my brother and me with parts of our faces merged with our parents," Mordey told Global Citizen. "I grew up as a biracial child, with my mother being a Torres Strait Islander and father being English. I wanted to create a piece that explored my brothers and my racial identity while emphasizing a bond with our parents; because it's not as simple as saying we're different because of our skin color." 
"I want people to feel more open about their identity and to get to experience the vastly different unique art styles we have to showcase within our art community," Mordey added. "This exhibition ... gives us a platform to work on, for our voices to be heard, and for our work to be publicly recognized." 
Indigenous artist Rachel Sarra echoed Mordey's comments. 
"For me, as a female Aboriginal artist, this is a huge opportunity to share my voice creatively and have representation of my culture," she said. "My work is about widening perspectives on what Aboriginal art is and what it looks like. It's about celebrating our many different intersects that make us who we are and being proud of our identity." 
Beyond helping curate the exhibit, Cooper, an Indigenous woman, will have her art displayed within Brisbane's Fish Lane. 
She hopes her art, and the exhibit as a whole will help show that "there is no one single way to be Indigenous." 

"I'm proud of my Indigenous ancestry, and it's not a conversation I get to have very often because I'm very white. There isn't one 'official approved Indigenous skin tone'," Cooper said. "It's important that I use my privilege to empower other people, and the WOMEN'S WORK exhibition has been a huge step in that direction and hopefully a foundation for bigger things in the future."
The WOMEN'S WORK outdoor gallery exhibition is free and will run until December 2019.