This story was originally posted on JNJ.com
---
Walking.
It's a basic way of life, especially for those who call big cities home. For others who live in suburban enclaves, where two-car garages are the norm, walking might be a way of life that's taken for granted.
But in the mountainous central regions of Guatemala, walking is the only way to get to school and make a better life for yourself.
Yet those journeys can sometimes come with unimaginable dangers.
High in the lush hills of Santa Marta, where a single dirt path winds through the heart of the village, it's not uncommon for children to have to walk 40 minutes to school. For young girls, it's also not uncommon to encounter unwanted advances from men — or worse — as they traverse often deserted roads.
So parents must make a tough choice: send their daughter on that risky commute, or keep her safe at home.
More often than not, parents choose safety. And the statistics bear out the repercussions, which have an impact well beyond a single girl's future.
In Guatemala, education is free for children between the ages of 3 and 15. But the average amount of time that kids attend school is just shy of six years — and most of those children are boys.
Guatemala isn't alone.
According to Girl Up, a United Nations Foundation campaign aimed at improving the futures of adolescent females, 62 million girls worldwide aren't attending school.
It's an unfortunate fact because when women are educated and empowered by what a schoolroom can provide, they have the potential to transform the lives of not just the women but also the men in their communities.
That's why, five years ago, Johnson & Johnson teamed up with Girl Up to help empower these young women through one simple concept: creating opportunities.
The partnership — which is part of a greater mission at the company to help advance the United Nations Sustainable Development Goals — has since provided girls in India with life skills classes to help reduce child marriage rates, as well as girls in Malawi with access to education.
And in the case of a United Nations Population Fund (UNFPA) program the company has helped support through Girl Up, Abriendo Oportunidades, creating opportunities starts with another ubiquitous form of transportation—bicycles.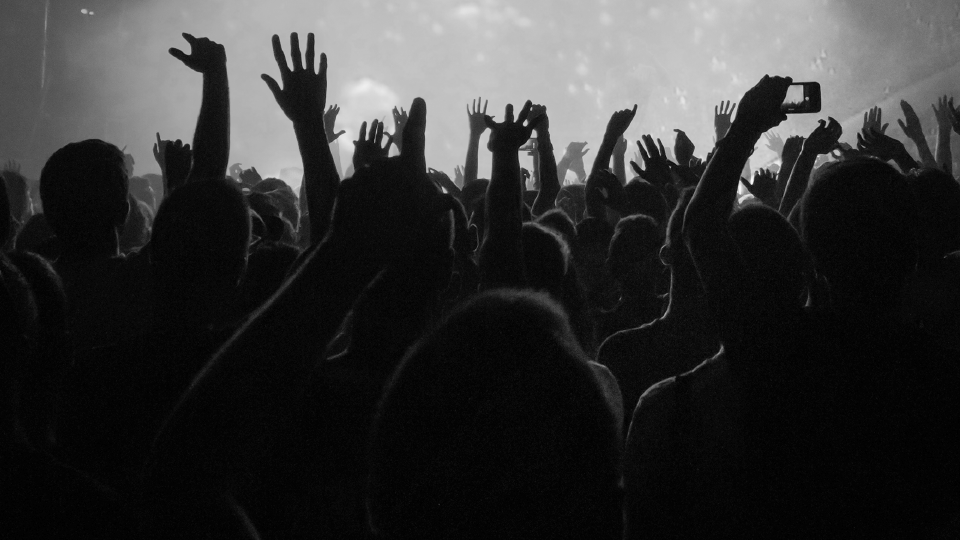 Image: Liz Ozaist.
SchoolCycle: Elevating Education Through the Gift of a Bicycle
On a hot day in March 2017, dozens of girls dressed in their finest Mayan skirts and embroidered huipilesblouses descended on a school yard in Pecajba, a village in the Alta Verapaz region of Guatemala, to claim what would become one of their most prized possessions.
Lined up along the perimeter of the school yard were gleaming pink and purple bicycles—bikes that would soon be distributed to the girls by representatives from Girl Up and UNFPA, local government officials, education leaders—and even a professional cyclist, Victor Manuel Garcia.
Pecajba was just one stop on a weeklong mission organized by SchoolCycle, an initiative Girl Up launched in 2014 to help give girls in this region and others the means to get to school.
Girls like Silvia, who normally walks an hour each way to school — about 12 miles in total.
If we can get one mother talking about the importance of supporting girls through a program like SchoolCycle, and she then gets her husband talking about it, too, we can help transform social norms about the importance of investing in girls,"  - José Roberto Luna, youth program officer, United Nations Population Fund
With her twin brother standing beside her, Silvia ticked off some of her favorite things: soccer, singing, Sunday school. Oh, and division and multiplication, which she hopes to one day leverage to do good in her community.
"I want to be a teacher!" she exclaimed. "My dream is to teach young kids about the importance of math." 
A statement like that would no doubt fill the heart of José Roberto Luna, a youth program officer with UNFPA in Guatemala, with happiness.
Since 2011, he has partnered with the Population Council on the Abriendo Oportunidades program, which now supports more than 4,000 adolescent girls in 150 Guatemalan communities with things like bike distributions and sexual education clinics.
"My work is focused on empowering indigenous Mayan girls to stay in school through programs that can make an impact at the community level," Luna says. "Many girls in these villages get married as young as 15, and drop out of school. So if we can get one mother talking about the importance of supporting girls through a program like SchoolCycle, and she then gets her husband talking about it, too, we can help transform social norms about the importance of investing in girls."
And once that happens, there's no telling what girls can do.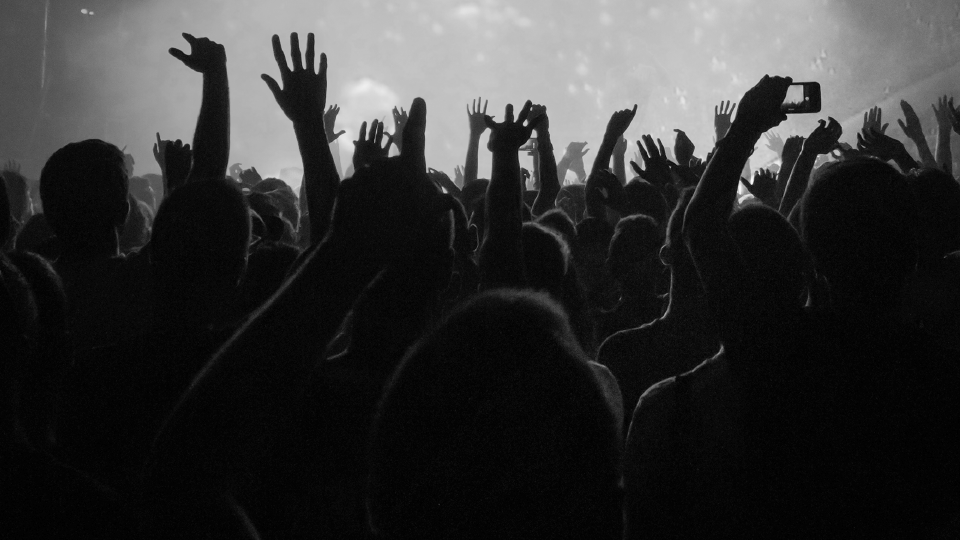 Image: Liz Ozaist.
The Pay-It-Forward Power of Mentoring
Carla. Gladys. Dinora. Eldira. Claudia. Annie.
These are just some of the women who've thrived thanks to another Abriendo Oportunidades initiative launched in 2011 to provide young women in the Alta Verapaz region with mentoring and scholarships to pursue higher education.
But the real beauty of the program is its pay-it-forward ethos. Once they complete the program, each of these women has promised to give back by returning to villages like Chisec, Coban, and Santa Marta to mentor the next generation of girls to stay in school and think big.
When Claudia first heard of the program, she wasn't in school.
Read More: How You Can Help Us Fix The Education Crisis (and See an Amazing Festival, Too)
"My parents wouldn't let me go—my mother said I had to help her with housework and taking care of my brothers and sisters," she says. "I was afraid to tell my mother about my dreams of becoming a nurse, but one of the mentors who came to my community said, 'You need to talk to her — now.' Today, I mentor dozens of girls in four communities!"
Claudia was the first girl in her village to join the mentorship programm, and the first in her family of 11 brothers and sisters to attend college in Coban. Her experiences with Abriendo Oportunidades also inspired her to pursue a different do-good career path — social work — so she can "make an even greater impact helping the population."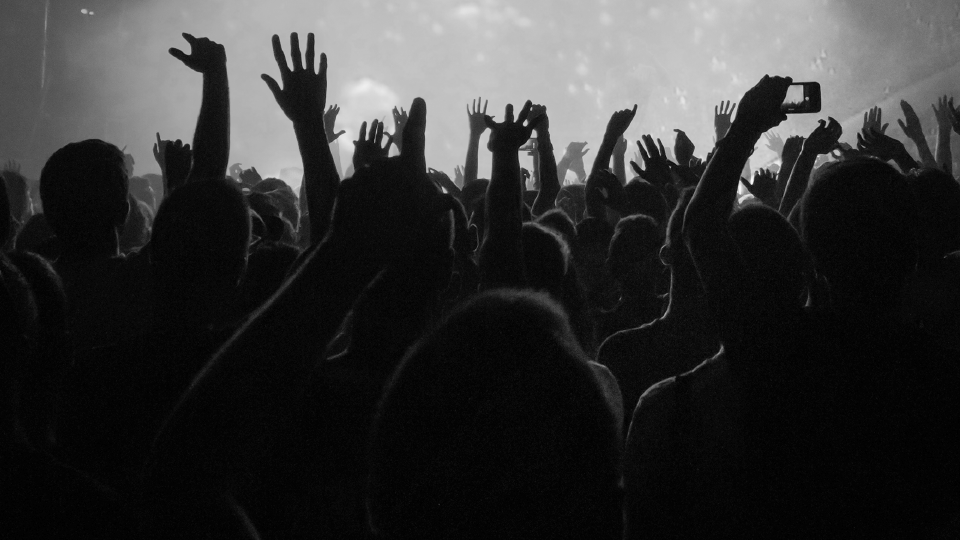 Image: Liz Ozaist.
"My family didn't have the means to send me to school past the eighth grade, and I cried for over a year because I wanted to keep studying — then the program came into my life and changed everything," says Annie, another mentor who works alongside Claudia. "I'm now planning to go to college and study engineering. I'm achieving things I never thought I could."
Beyond the personal benefits they are reaping, the mentors have all noticed a marked sea change in the communities they serve, as well.
"There are many girls who are now able to save their own money because they have their own businesses selling things like crafts, which they learned through the program," says fellow mentor Gladys. "Young girls who go into this program are taught to appreciate themselves. I tell them, 'You have to persevere if you want to change your life.'"
The full circle nature of the work that Girl Up is doing, in conjunction with partners like Johnson & Johnson, illustrates how seemingly simple gestures can drive significant change. Last November, on Giving Tuesday, Johnson & Johnson activated its popular Donate a Photo app to help raise funds to purchase the bikes for the Guatemala mission.
"Within days, people helped cover the costs for all the bikes that were distributed to these wonderful young girls in Guatemala," says Susan Can, Senior Director, Corporate Equity. "Johnson & Johnson's commitment to the well-being of communities in need around the world is a reflection of the company Credo. It's central to who we are."
As José Roberto Luna explains it, there are 20 different images used to represent days on the Mayan calendar. One of them is a bird, which symbolizes a strategic view of things.
"Since they can fly, they can see really, really far," he explains. "At the same time, they disseminate seeds, bringing color and song into the world. So prosperity for the Mayans is connected to birds."
Or, in the case of the Guatemalan villages of Alta Verapaz, young girls.
Learn more about how you can join Johnson & Johnson and Global Citizen in moving the world forward.