---
Why Global Citizens Should Care
The neglect of students' menstrual health continues to be a barrier to their education. Education is the most important tool a girl can equip herself with — and lacking period products or safe toilets in school should never get in the way of that. Join the movement by taking action here to help ensure that no girl misses school during their period.
---
"Many students all over the country, and all over the continent, are unable to go to school when they have their period."
Emotions were running high as South African TV presenter and Global Citizen Ambassador Bonang Matheba addressed the crowd gathered for the Johannesburg premiere of new six-part documentary series ACTIVATE: The Global Citizen Movement, developed by National Geographic and Procter & Gamble and co-produced by Global Citizen and RadicalMedia. 
Matheba shared with the audience at the Galleria in Sandton how frightened she was when she first got her period.  
"Luckily, I had my mother and she was able to guide me through it," she continued.
She added, however, that this is not the reality for many girls around the world. Instead, because of stigma, embarrassment, and a lack of access to period products and safe, clean toilets in schools, menstruation can become a serious obstacle to a girl's education.
"This is why we are here tonight," Matheba said. "To remind ourselves of all the girls whose lives are affected."
On Oct. 24, 2018, South Africa's Finance Minister Tito Mboweni announced that taxes on sanitary products would be lifted. True to his word, the tax on period products officially came to an end on April 1 this year.
However, this comes after a long fight by activists and grassroot organisations to make menstrual health management more accessible.
Research conducted by the University of Stellenbosch found that 30% of learners in South Africa miss school while menstruating. 
This is why Global Citizen included access to menstrual health management as one of its key campaign areas leading up to Global Citizen Festival: Mandela 100, hosted at Johannesburg's FNB Stadium on Dec. 2, 2018.
...in 2019, we continue our mission to KEEP OUR GIRLS IN SCHOOL! So excited to be part of #ACTIVATE, a six-part documentary series with @natgeochannel & @proctergamble that will take you behind the scenes of Global Citizen! Coming this fall to National Geographic Channel. pic.twitter.com/LPE5drSMVj

— Bonang B* Matheba (@bonang_m) February 11, 2019
Now, the journey to Mandela 100 has been documented as part of a series in partnership with National Geographic and Procter & Gamble (P&G), which sees Bonang Matheba along with Priyanka Chopra Jonas join Global Citizen to call on the South African government to invest in improving menstrual health for learners across the country.
In the fourth episode of the documentary series, Matheba calls on South African President Cyril Ramaphosa to make sure that no girl misses school when she is on her period, after spending time with girls who have had their education interrupted during menstruation.
Speaking at the premiere, hosted by Penny Lebyane, Matheba shared how spending time with the students directly impacted by poor menstrual health management in South Africa moved her.
"When I spent time with the girls in December last year, I was reminded of how lucky I was to grow up having access  to basic personal hygiene products," she told the audience.
Matheba joined four other incredible women in a panel discussion about barriers to girls' education.
Among the panelists were Global Citizen's Africa director, Chebet Chikumbu, as well as Jeanne du Plessis from P&G — both of whom agreed with Matheba on how learners' rights are being violated by the lack of access to menstrual health management.
Du Plessis spoke on the importance of normalising menstruation to help build up girls' confidence, through effective teaching of reproductive and menstrual health.
"If we never talk about it, then they won't know what is happening to their bodies," she said.
This, plus financial barriers, is the reason why girls stay away from school when they are menstruating, she added.
Du Plessis continued to explain why this initiative was so important to the P&G brand, highlighting the responsibility that companies have to improve their communities and society at large.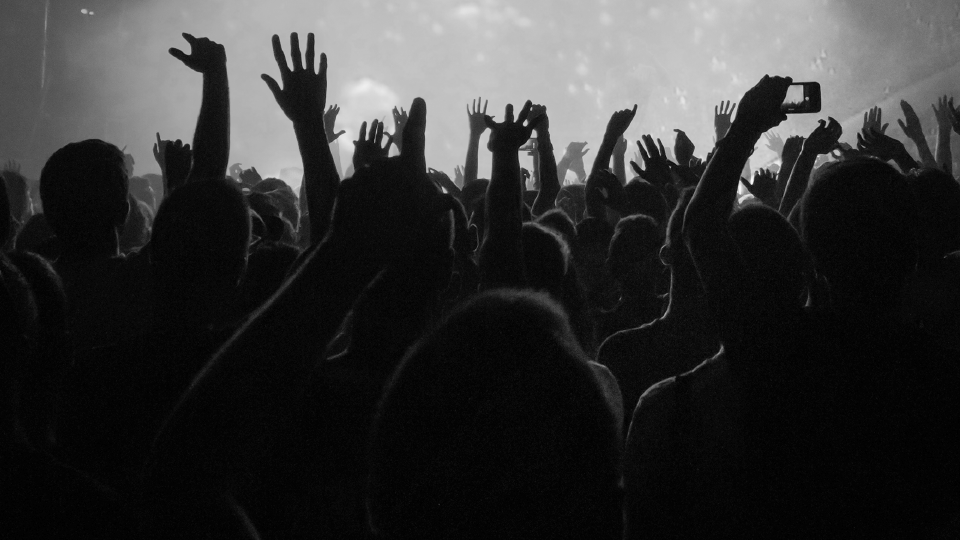 The panel was followed by a monetary donation of R25,000 ($1,700) by P&G to the Footprints Foundation, a nonprofit organisation that seeks to empower girls from marginalised communities. 
Also in attendance were Global Citizen Ambassadors Maps Maponyane, Lianne Dlamini, K Naomi, Dr. Sivu Madikana, and Boity Thulo, each of whom presented an episode of the series.
---
How to Tune In
ACTIVATE: The Global Citizen Movementwill air weekly in South Africa beginning Sept. 15, on the National Geographic channel every Sunday at 8 p.m., on DStv 181, or head to globalcitizen.org/activate to watch it all online.
You can view the fourth episode, on keeping girls in school, in full here.
---
ACTIVATE: THE GLOBAL CITIZEN MOVEMENT is a six-part documentary series from National Geographic and Procter & Gamble, co-produced by Global Citizen and RadicalMedia. ACTIVATE raises awareness around extreme poverty, inequality, and sustainability issues to mobilize global citizens to take action and drive meaningful and lasting change. The series will premiere globally in fall 2019 on National Geographic in 172 countries and 43 languages. You can learn more here.
---