The COVID-19 pandemic impacted the economy on a global scale. Jobs were lost, local businesses shuttered, and entire economies reported losses unseen since major recessions. 
As vaccinations become more widespread, economies have the opportunity to open up and bounce back. So how can we help Black communities recover? We can start by buying Black. 
The onslaught of the COVID-19 pandemic revealed major inequalities and unpreparedness on a governmental and corporate scale. Governments and health agencies urged people to use personal protective equipment (PPE) to guard themselves and prevent widespread infection which created mass shortages in sanitizers and surgical face masks. 
Along with disproportionate COVID-19 death rates in Black communities, deeper economic inequalities were revealed. Black-owned businesses were not receiving the same amount of governmental support as white-owned businesses. The US federal Paycheck Protection Program (PPP), created to help sustain small businesses through the pandemic, released data that showed only 5.6% of the $525 billion allocated for small business loans by May 24 went to Black-owned businesses. Reports from earlier rounds revealed that the percentage was up from a staggering 0.8% of funds loaned out to Black-owned businesses. 
COVID-19 cases are on the rise again — with new concerns surrounding the Omicron variant as well as the Delta variant, which remains the dominant strain — and continued use of PPE is more important than ever.
Here are 9 Black-owned businesses and Black entrepreneurs that you can support to keep yourself safe — and fashionable. 
Protective Eyewear
Safety is sexy, especially with these protective goggles. These women-owned fashion brands pivoted to the PPE market and discovered innovative ways to help supply the demand with their own artistic twist.
1. All Things Ankara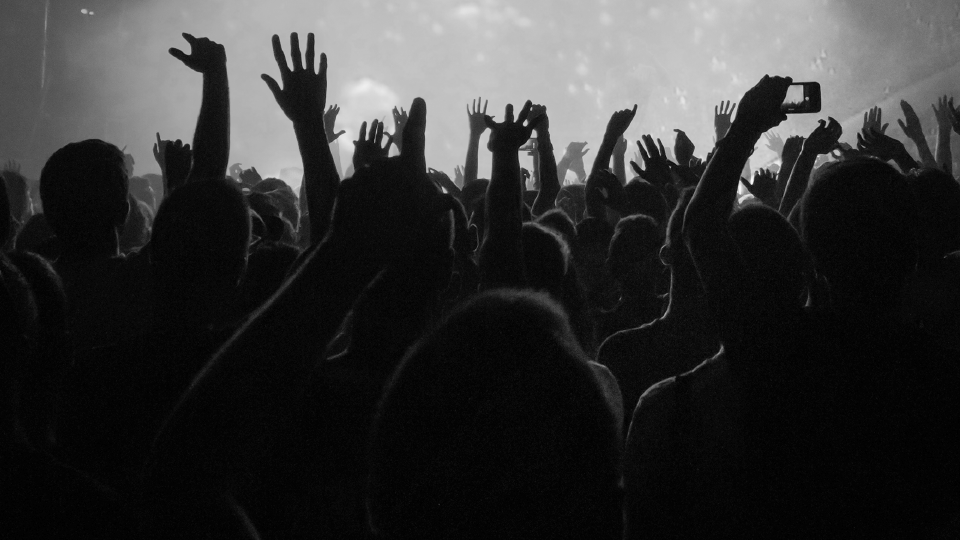 Image: Courtesy of Nikki Billie Jean/All Things Ankara
Featured in the New York Times, All Things Ankara, a fashion blog and brand created by Nikki Billie Jean, went from selling ankara fabrics to two-in-one PPE. Jean takes on all aspects of the brand's operations as editor-in-chief, designer, stylist, and more. Based in Washington, DC, Jean was originally inspired to create the brand based on a lack of representation of African prints in fashion. All Things Ankara not only makes these vibrant face masks with detachable eye shields, but also lip-reading masks, drinking- and eating-friendly masks, face shields, and masks with matching scrub hats. Check out the brand's full selection here. 
2. Lush Life
Lush Life sells embellished goggles in a variety of colors that are equal parts statement and safety. The brand was created in 2019 by Yaya Gaither, a 29-year-old female entrepreneur with the intention of curating trendy looks that were also affordable. 
Face Masks
Face masks became more than a preventative measure when people realized early on in the pandemic that disposable, one-use masks were unsustainable, unattainable, and didn't go with every outfit. Here are some reusable mask options that stop the spread while keeping fashion in mind. 
3. BERIQISU
BERIQISU is a woman-owned, NYC-based brand that brings textiles from Ghana to life through clothing, homeware, accessories, and, more recently, face masks. Founder Belkis Whyte is a former designer for brands such as Burberry, Kate Spade, and Ralph Lauren. Whyte eventually decided to pursue her own venture and named it BERIQISU, her birth name. She founded the brand with the mission of inclusivity, transparency, and education. Never neglecting her roots, Whyte regularly travels home to Ghana to hand-pick textiles and support education for women and girls in Accra.
BERIQISU started handcrafting face masks at the start of the pandemic, matching mask purchases with donations to health care workers in need of PPE and donating up to 2,000 masks. You can shop the brand's collection of gorgeous, ethically-made masks here. 
4. Natural Bunch Kids
Natural Bunch Kids is a hair care company-turned-hildren's face mask-seller founded by Haitian immigrant and mother of two Betty Ceus. Ceus began her hair care mission while working as a children's educator. She observed other parents facing the same challenges as herself when trying to find quality products for their children's hair. Ceus and her daughter set out on a mission to create a hair care line that empowers children with natural hair textures and educates their parents on how to care for their hair. 
Natural Bunch Kids wants to protect children's health as much as their hair. Check out its I Am Protect-AID Kit, which includes a children's mask, hand sanitizer, and gummy vitamins all packed in a reusable pouch. Each purchase is matched with a mask donation to the Nicklaus Children's Hospital in South Florida. 
5. SchnelleCares
SchnelleCares was founded in Boston, Massachusetts, in 2020 to help alleviate US mask shortages brought on by the pandemic. Woman-owned and Black-owned, SchnelleCares has donated over 100 masks to essential workers and Boston-based community organizations. Awarded the Best Locally Designed Masks on Boston Magazine's Best of Boston 2021 list, SchnelleCares is a great business to support with a portion of all mask sales being donated to the Boston Resiliency Fund. Check out the brand's wide selection of beautiful cotton masks here. 
6. Blended Designs
Blended Designs is not only Black-owned but also family-owned. What began as a hobby for founder Casey Kelley in 2014 switched gears in 2017 with a mission inspired by her son. Her son's request for a backpack representing someone who looked like him turned into a realization about the overall underrepresentation of Black characters on backpacks. Casey's mission took shape and she enlisted her husband Harvey to help her achieve the goal of supporting and empowering BIPOC students. 
The Kelleys found success in selling their backpacks featuring Black characters and have donated tens of thousands of backpacks to children in marginalized communities. Now, you can show your support for this Black-owned business by purchasing its I Can Do Anything reusable masks. The masks come in various colors, sizes, and styles and include two filters. 
Hand Sanitizers + More

7. LauraKay Innovations
LauraKay Innovations began as a labor of love. Created by a chemist, these environmentally friendly cleaning products were made in honor of the mothers and wives in founders' families. LauraKay Innovations opened in 1989 but its mission has never been more relevant: greener cleaning products that get the job done. From hand sanitizers to soaps to multipurpose cleaners, LauraKay Innovations has the PPE pandemic essentials you've been looking for. Shop its collections and bundles here.
8. eLo Vegan Lifestyle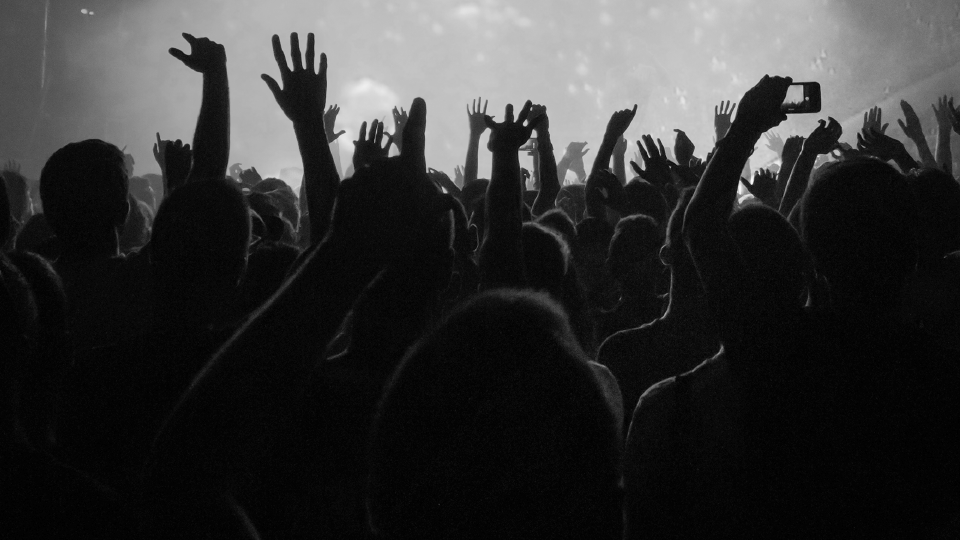 eLo Vegan Lifestyle was founded by Timothy George in 2016.
Image: Courtesy eLo Vegan Lifestyle
eLo Vegan Lifestyle is the elevated brand you need in your home. Founded by Timothy George in 2016, eLo started out as a mission to create sustainable lip care that reduced the amount of waste produced by single-use plastics. George created the wax-free, vegan lip care line using only natural ingredients and with the intention of creating a lip balm that felt, looked, and smelled good. 
Since then, eLo has expanded to include products such as aromatherapy sprays, insect repellents, and now hand sanitizer. Its refillable hand sanitizer, CLEAN, is not only made with the environment in mind but also the thoughtful pairings of natural scents to keep your hands germ-free and smelling wonderful. 
9. Stay Well Leola
Stay Well Leola ends our list with its encompassing selection of PPE products. Founded by Daisy Award Recipient, nurse, and veteran Leola Riley Williams, Stay Well Leola was created from a place of personal experience. BlackNews.com reported that the company, founded in 2020 in partnership with We Gotcha Back's Glenn Gorden, was created to serve Black communities disproportionately affected by the COVID-19 pandemic. Stay Well Leola's products are FDA-approved and include PPE such as hand sanitizers and soaps and also offer bulk purchasing options for face shields, goggles, surgical gowns, KN95 masks, nitrile gloves, and Tyvek suits.     
Looking for more Black-owned brands to support that sell more than PPE? Check out We Buy Black, where you can find a curated selection of products to help you fill your home with Black-owned brands. You can also find them on Instagram, where Black stories and great brands are highlighted.