Why Global Citizens Should Care
On any day, 400,000 factually innocent people sit in jail, many because they lack the financial means to post bail. Cash bail creates separate justice systems for the poor and wealthy and violates the principle of equal justice for all. You can joing us in taking action here.
---
Since 1970, the population of incarcerated people in the United States has grown 700%, and jails account for the bulk of this expansion. In fact, 99% of the rise in incarceration between 1999 and 2014 involved the pre-trial population — people who have not yet been found guilty of a crime but are jailed because they can't afford bail.
There are a lot of reasons for the boom in incarceration, but bail plays an especially crucial role. And despite the veneer of accountability suggested by bail, it's a system propped up less by the pursuit of justice and more by profit motives, according to the ACLU of California.
Take Action: Call on members of the New York State Legislature to support a strong bail reform package
Typically, defendants who can't afford bail have the option to use a bail bondsman, who usually charges a percentage of the total bail amount for their services. In return, the bail agent files a bond for the full amount to secure a person's release from jail. Unlike when a person pays bail directly to the court, using a bail bondsman means they won't get their money back, even if the case gets dismissed. And, they may end up signing a contract that includes waiving privacy rights and paying hundreds more in additional fees.
But bail bondsmen don't maintain the industry alone. The real backbone of the bail bond industry is corporate insurance companies that underwrite the industry, profit from poverty, and aggressively resist any efforts to reform bail practices.
In exchange for 10% of the premium, or the fee the bondsman charges the person seeking release, insurance companies underwrite bail bonds. Although these companies take on risks by backing bonds, they rarely incur costs. According to the bail bond industry report from Color of Change and ACLU's Campaign for Smart Justice, bail insurance companies are virtually loss-proof. Many insurers hold contracts that require bondsmen to cover any losses, costs, or forfeitures plus interest. In the event of a failure-to-appear — when bail insurers would have to pay the court — insurers can use their build-up funds that bondsmen pay into with a percentage of every bond filed. The primary responsibility for losses falls on the actual bail agents who then pass the responsibility onto poor families, trapping them in predatory contracts with payment plans that can continue long after a defendant's case closes.
Read More: Why It's A Crime to Be Poor in America
The result is bail insurance companies that put up millions of dollars to back bail bonds, making billions a year off the guarantee that poor people won't be able to make bail. In the US criminal justice system, where bail is often excessive — especially for low-level offenses — and the median bail bond amount represents eight months of income for the typical detained defendant, there will always be a need for bail bondsmen to help secure a person's release. The industry not only takes advantage of the inequality in our justice system by profiting off the poor but also black and brown people, whom the criminal justice system already disproportionately affects. This disparity is most clearly seen in the prevalence of bail bond stores in poor, urban areas with predominantly residents of color.
Color of Change and the ACLU report that the top nine bail insurance companies — Tokio Marine, Fairfax Financial Holdings, Randall & Quilter, Endeavour Capital, Bankers Financial, AIA Holdings, Financial Casualty & Surety, Lexington National, ASC-USI — back a majority of the $14 billion in bail bonds each year, resulting in a profit of anywhere from $1.4 to 2.4 billion dollars in the same year.
Bail bond companies and corporate insurance agencies are businesses and are not a formal part of the legal system. As a result, they're guiding motive to make a profit often runs counter to the pursuit of justice, according to the ACLU.
They are also regulated with the same oversight as companies that manage health, home, and business insurance companies. Bail insurance agencies benefit from being only a small percentage of the companies regulated within this domain, and their questionable practices can often get overshadowed by larger operations, the report argues. They are also protected by allies like politicians, pro-bail groups like the American Bail Coalition (ABC), and the American Legislative Exchange Council (ALEC) who help strengthen the industry, according to the ACLU's bail report. Their opposition to reform led to the passage of 12 bills that expand their industry.
The current justice system overuses cash bail as a condition of release, causing countless Americans to seek out bondsman to help post their bail. This need allows the bail bond industry to dominate the pretrial justice system from the safety of unregulated, million-dollar businesses worldwide.
What is the solution?
Activists continue to lobby for legislation to abolish the bail bond industry. Former prosecutor and founder of non-profit organization Prosecutor Impact Adam Foss notes one solution is as simple as prosecutors speaking out:
"Bail bonds industries would not last if prosecutors started saying to the legislators: This makes us unsafe. Do not make this part of our law, do not support these folks, we need to do something different. Prosecutors can make reform happen, in my mind, quicker than any other stakeholder in the system."
But as bail reform gains more support across the US, the fall of the bail bond industry may happen alongside the fall of cash bail. An end to wealth based detention nationwide means an end to the injustice of exchanging money for freedom in both our courts and private businesses. Abolishing cash bail is essential to create a fair justice system where no one is incarcerated for being poor. Whether through policy change from state leaders or through the actions of elected officials like prosecutors and judges, the power of the bail reform movement may soon become strong enough to topple the for-profit bail industry.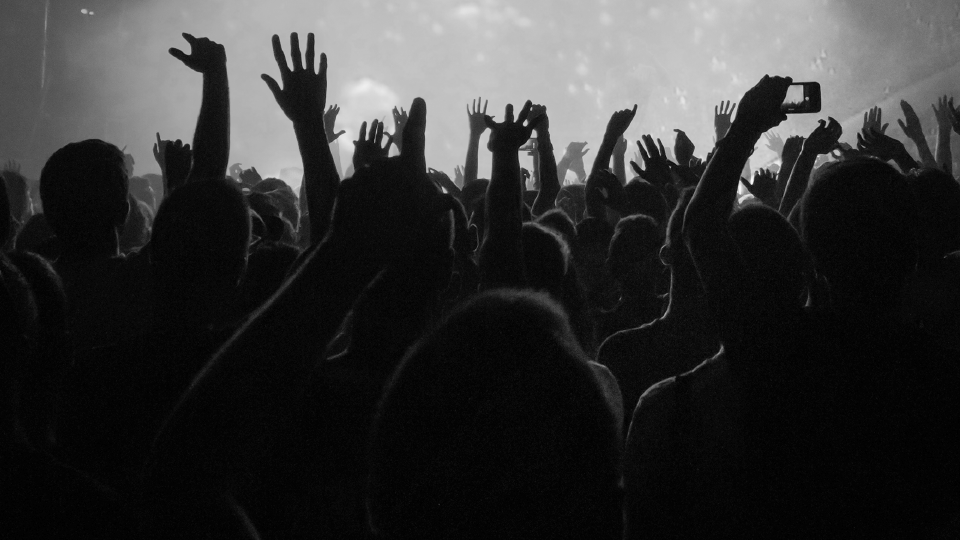 Adam Foss, Geneva Reed-Veal, and Hill Harper are pictured onstage during Global Citizen Week: At What Cost? at The Apollo Theater on Sept. 23, 2018 in New York City.
Adam Foss, Geneva Reed-Veal, and Hill Harper are pictured onstage during Global Citizen Week: At What Cost? at The Apollo Theater on Sept. 23, 2018 in New York City.
Image: Jeenah Moon for Global Citizen