On Sunday, Global Citizens across Australia watched in awe of Global Citizen Live — the 24-hour campaign and once-in-a-generation broadcast event that united artists, activists, world leaders and corporations to defend the planet and defeat poverty.
The actions taken by Global Citizens in the lead-up to, and during, the event helped lead to some unbelievably impactful announcements, thanks to partnerships between governments, philanthropists, non-governmental organisations and the private sector: 
US$1.1 BILLION RAISED TO DEFEAT POVERTY

175 MILLION TREES PLEDGED TO DEFEND THE PLANET 

60 MILLION COVID-19 VACCINES COMMITTED TO HELP END THE PANDEMIC
The Sydney segment of the show was sandwiched between the Rio De Janeiro festival, global performances and the London show, and a couple of hours after the New York City and Los Angeles moments. For anyone who missed anything — and let's be honest, there was a lot going on — we've compiled some of our favourite parts from Sydney. Check out all our best moments, and remember — the work isn't done, so continue to take action with us to make the world a better, more equitable place. 
1. Hugh Jackman Explains Global Citizen's Australian Origin 
We were just so THANKFUL to have @RealHughJackman join us for #GlobalCitizenLive this past weekend. As a Global Citizen Ambassador, Jackman has been by our side so many steps along the way — HE'S THE BEST. 🙏🎆🙏🎆🙏🎆 pic.twitter.com/ZFadDDt7ag

— Global Citizen Australia (@GlblCtznAU) September 29, 2021
Did you know the Global Citizen movement first started right here in Australia?

Fourteen years ago, CEO Hugh Evans lit up the sails of the Sydney Opera House with the words "Make Poverty History." From humble beginnings down under to our Global Citizen Live event, the Global Citizen movement has mobilised over US$35 billion to help 1 billion people across the world fight poverty, hunger and disease.

We are proud of Australia's integral role in the mission, and we are equally proud and thankful for Australian legend and Global Citizen Ambassador Hugh Jackman being by our side so many steps along the way.
---
2. Cathy Freeman Asks Global Citizens to Acknowledge Traditional Owners
The awe-inspiring @CathyFreeman — the first Aboriginal and Torres Strait Islander person to win an individual Olympic gold medal — has joined #GlobalCitizenLive, alongside other 🇦🇺 @DeltaGoodrem, @celestebarber_, @5SOS, @KeithUrban, @RealHughJackman + MOREhttps://t.co/V5AEPCNMrcpic.twitter.com/svS9nxqtrU

— Global Citizen Australia (@GlblCtznAU) September 24, 2021
Freeman, a proud Kuku Yalanji woman and the first Aboriginal and Torres Strait Islander person to win an individual Olympic medal, helped kick off the Sydney Global Citizen Live moment with a powerful acknowledgement of county. 
While paying respect to the Gadigal people of the Eora Nation, the traditional custodians of the land where the Sydney Opera House stands, Freeman also asked Global Citizens watching across the world to acknowledge every traditional owner across all lands. 
"Tonight we're asking that as a community of Global Citizens, no matter where you live on Earth, all of us acknowledge the lands where we come from," she said.
---
3. Delta Goodrem Performs in Front of the Sydney Opera House 
Australia's sweetheart performed her top hits "Keep Climbing," "Born to Try" and "The Power," as well as an incredible cover of the Queen song "The Show Must Go On." Her performances were made even more special by the fact that Goodrem was singing and playing the piano in front of the Sydney Opera House, which was lit up specifically in honour of Global Citizen Live. She was joined by an array of accompanying musicians, including Kieren Ledwidge on violin and Jack Hickey on didgeridoo.
"We've got the power to change the world, to make a difference, it's up to us to lead with love," she said. "We can make a difference and make things better for the future. [I'm] so inspired and moved by everyone around the world coming together to make a change. Take action."  
---
4. UNICEF Australia Calls on Australian Businesses to Support Vaccinations



UNICEF Australia CEO Tony Stuart recorded a special message for Global Citizen Live from lockdown in Australia, which was then streamed to the world during the global show. During his message, Stuart spoke about how Australian businesses have stepped up to support COVAX, a global partnership dedicated to equitable COVID-19 vaccine distribution. Business have been pushed to support, Stuart clarified, thanks to UNICEF Australia's Vaccination Alliance. Stuart then called on every Australian business across the nation to unite in the fight to end the pandemic for good.

---
5. The Sydney Opera House Sails Light Up for Global Citizen Live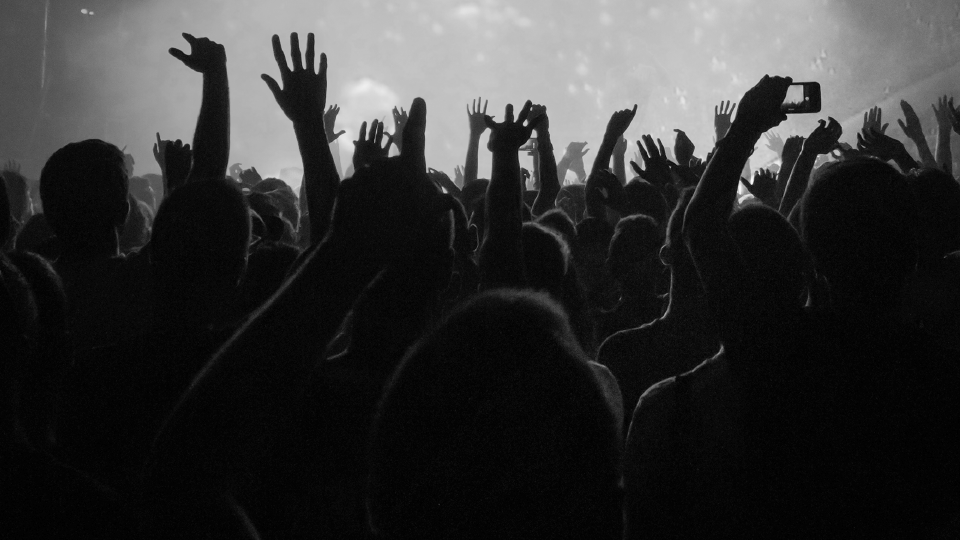 The iconic Sydney Opera House sails featured moving images and graphics of oceans and lush forests, signifying the need to protect the planet. The sails also displayed projections of the cities involved in the 24-hour event, the notable Global Citizen red spinning globe and photos of musicians, activists and global campaigners. The Sydney Opera House, a partner of Global Citizen Live, was the first Australian arts organisation to make a commitment to achieving the United Nations' Global Goals.
"We continue to further embed the Global Goals into our work and in honour of Global Citizen Live the sails were lit, aiming to inspire positive change and strengthen the community through art and culture," the Sydney Opera House wrote on Instagram. 
---
6. Celeste Barber Asks Australians to Protect the Planet 
"It's a MASSIVE injustice that the main drivers of C02 emissions are western economies, but the effects are felt more by the citizens of developing countries...! We cannot turn a blind eye." @celestebarber_#GlobalCitizenLive 👏👏👏

— Global Citizen Australia (@GlblCtznAU) September 26, 2021
One of Australia's, and the world's, most beloved comedians joined Global Citizen Live to drive home the need to protect the planet for future generations, specifically calling on the Australian Government to make "a bold, ambitious climate action plan this year and commit to reaching net-zero emissions by 2050."

"Right before the pandemic consumed global attention, the world watched in horror as devastating bushfires ripped through Australia. We witnessed first hand how our climate is changing and it was a chilling reminder of our need to act now to protect our planet," she said. "It's not only Aussies experiencing this devastation, it is happening across the globe, including our Pacific neighbours who are seeing the impacts of sea levels rising. They have been desperately calling for the world to listen and act, and we need to use Global Citizen Live — these 24 hours — to amplify those calls."

Barber added: "I believe that we can still turn this around and protect the planet for future generations. But there is no question that the time for talk is over — we have to act now."
---
7. Australian Artists Join From Around the World




While not specifically part of the Australian Global Citizen Live moment, it would be amiss of us to not acknowledge all the epic moments by Australian musicians and activists across the globe for Global Citizen Live. In London, our lovely disco queen Kylie Mingoue performed her hit song "Can't Get You Out Of My Head" and in Los Angeles, Australian rockers 5 Seconds of Summer played together for the first time as a band in almost two years.

We also saw songs from Keith Urban in Las Vegas and a speech from Deborah Lee Furness in New York City. Plus, a secret special shoutout to Lorde, who is technically from New Zealand, but we like to claim her and wish she was ours. Regardless, the Pacific for the win!

---
8. Pacific Islands Forum Calls for Global Solidarity to Protect the Pacific
.@ForumSEC Henry Puna, @GlblCtzn's are with you, and your call to action to action now on #ClimateChange now! We MUST work together to protect communities at the frontlines of #ClimateChange👇https://t.co/0xNHg0BqGCpic.twitter.com/hb11tS9SRm

— Global Citizen Impact (@GlblCtznImpact) September 25, 2021
Pacific Islands Forum Secretary General Henry Puna recorded a video from Fiji calling for climate action. 
"Every corner of the globe is feeling the destruction and undeniable impact of human-caused climate change; unpredictable extreme weather; powerful, damaging storms; longer droughts; rising sea levels. In the Pacific Islands, these increasingly devastating impacts have been our daily climate reality. Rising sea levels have already claimed coastlines, or entire islands in our region," Puna said. "We are in the midst of a climate crisis we did not create, a crisis which leaves our island nations facing the fights of their lives."

Puna added: "I'm calling on all world leaders, take us from the tipping point to the turning point in the world's fight against climate change. Let your leaders know, these must take action now for the future of our one blue planet."

You can take action to defend the planet here.

You can watch the entire Sydney Global Citizen Live moment here. 
---