---
Why Global Citizens Should Care
Global Citizen campaigns on the United Nations' Global Goals, including Goal 3 for good health and well-being, Goal 5 for gender equality, and Goal 10 for reduced inequalities. Join the movement and take action on these issues and more here.
---
To say 2019 has been a big year would be an understatement. 
The past 12 months in Australia have been marked by a shock federal election, unparalleled drought and fires, a royal commission into the disability sector, a horror flu season, welfare payment debates, and a full-blown national waste crisis.
But 2019 also saw some surprising wins. 
This year, the amount of single-use plastic produced and used was massively reduced, a bill passed to help sick refugees in off-shore detention, immunization rates reached unprecedented highs, and the women's soccer team earned a landmark equal pay deal.

Check out some more of the best things to come out of Australia this year. 
1. Australia Steps Up for Global Health 
In 2019, Australia massively stepped up as a champion for global health security. 
During the last few months of the year, the nation made two tremendous new funding commitments — $15 million AUD to the Global Polio Eradication Initiative and $242 million to the Global Fund to Fight AIDS, Tuberculosis, and Malaria.

Likewise, Australia pledged $19 million in August toward improving the overall health of Pacific populations. Over 65% of this figure will go towards eradication efforts for the deadly tuberculosis disease, while the remaining will support infection control efforts, tackle disease and childhood obesity, and assist medical research and medicines testing.
Australia also continued to support vaccination campaigns to fight against the polio outbreak in the nation's closest neighbour, Papua New Guinea, while also dispatching medical teams to help respond to the measles epidemic in Samoa.
2. Australia Bans the Domestic Trade of Ivory 
In August, Australia announced its plans to ban the domestic trade of ivory and rhino horn, a decision that is expected to help halt illegal global poaching. While a ban on importing ivory has existed in Australia for almost 30 years, it was previously legal to buy and sell ivory items domestically. 
Animal activists have long claimed Australia's acceptance of domestic ivory sales has enabled the illegal poaching of animals overseas — which kills 50,000 elephants and 1,000 rhinos a year. 
3. An Indigenous Person Was Appointed Minister for Indigenous Affairs for the First Time
For the first time in Australia's history, an Indigenous person was appointed as the minister for Indigenous affairs.

Ken Wyatt, a Noongar man from Western Australia, was sworn into the cabinet in June. Beyond being the first Indigenous minister of Indigenous affairs, Wyatt will also become the first Indigenous person ever appointed to cabinet.

Thank you to the Prime Minister and the people of Australia for this honour - to become the first Aboriginal person to be Minister for Indigenous Australians. I am committed to honouring our people, our cultures, our shared heritage and all Australians. pic.twitter.com/Pd3gSeJ9dd

— Ken Wyatt MP (@KenWyattMP) May 29, 2019

4. Australia Bans Waste Exports 
In August, Australian state and federal governments agreed to ban the export of recyclable plastic, paper, glass, and tires.
The first phase of the export ban saw Australian Prime Minister Scott Morrison pledge $20 million toward supporting "innovative projects to grow [Australia's] domestic recycling industry." The new domestic waste strategy will see leaders work to limit the amount of waste entering landfill and is expected to help clean up the world's oceans.
In 2018, Australia spent $2.8 billion exporting 4.5 million metric tons of recyclable waste overseas, primarily to nations such as Indonesia, Malaysia, and Vietnam. 
5. The New Federal Cabinet Maintains Record Number of Women
Australia's federal election in May saw Morrison re-elected as Australia's prime minister in a shock election win. In the days after the election result, Morrison revealed his new 22-member frontbench would maintain its previous record and include seven women — the highest level of female representation in Australia's history.
While the record number of women has been reinstated, female representation across Australia's parliament remains poor. In 2019, women made up just over a fifth of the Liberal party's lower house MPs and senators.

Within Labor, women made up 47%.
A jubilant Scott Morrison and his ministry are sworn in as Ken Wyatt gets a standing ovation from colleagues after becoming the nation's first indigenous cabinet minister #auspolhttps://t.co/doDGPDOEyg

— The Australian (@australian) May 29, 2019
6. Australia Vows to Plant 1 Billion Trees 
The beginning of 2019 saw the nation set one of its most ambitious targets. 
Australia is set to plant 1 billion trees by 2050 in an effort to fight climate change and boost the nation's overall economic prosperity, Morrison revealed. As a component of the new National Forest Industries Plan, the scheme is expected to remove 18 million tons of greenhouse gases from the environment each year between now and 2030 and support tens of thousands of jobs. 
7. Australian Global Citizens Rally to End Global Inequality and Extreme Poverty
Australian Global Citizens have also had a big year.

Australians took more than 34,000 actions on a range of environmental, gender equality, hunger, and sanitation issues.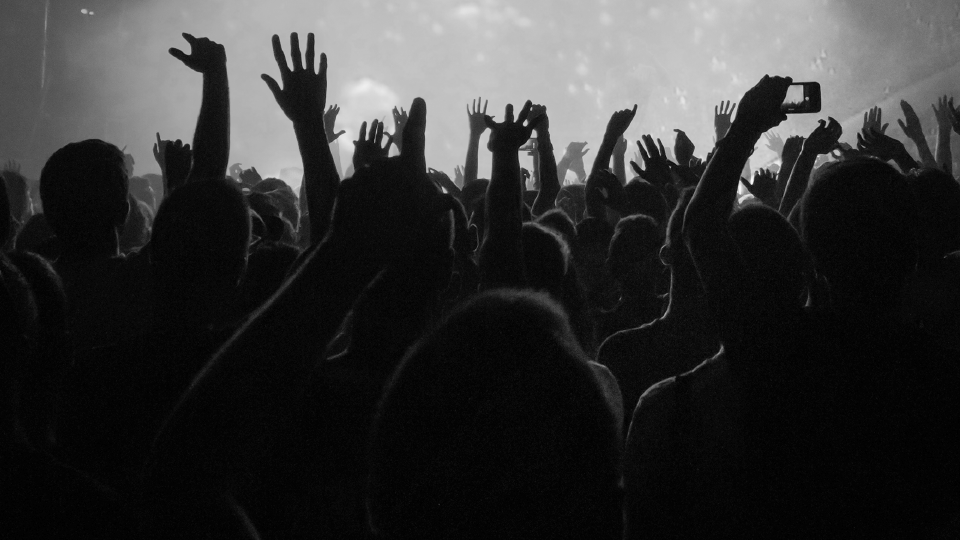 Australians from across the nation were rewarded for their actions by winning tickets to see some of the hottest artists in the world. Global Citizens attended concerts in 2019 from Shawn Mendes, U2, Red Hot Chili Peppers, Fleetwood Mac, Childish Gambino, Matt Corby, and John Mayer, to name a few. 

Other reward winners attended Hugh Jackman's massive concert tour and Jane Goodall's 'Reward the Future' tour — while some sports fans were lucky to attend the Australia vs New Zealand Constellation Cup. 

Australians also met up in cities across the country to get a sneak peek of our ACTIVATE: The Global Citizen Movementseries.

Likwise, Australians joined the Global Citizen Australia team to hear from expert panelists as part of our grassroots events series, which covered topics like International Womens Day, global health equity, and Global Citizen's 2020 campaign — Global Goal Live: The Possible Dream.