We can't wait to see our special guest, Angélique Kidjo, performing live along with other artists on the incredible lineup — including Elton John, Ed Sheeran, and more — at Global Citizen Live in Paris, a free, ticketed concert taking place on the Champ de Mars on Sept. 25.
To help calm our enthusiasm, we spoke with the woman TIME magazine dubbed "Africa's first diva", all about her advocacy and activism, music, and her commitment to girls' education and women's rights.
Kidjo, the eclectic four-time Grammy Award-winner from Benin, founded the Batonga Foundation in 2006 to help empower and educate adolescent girls in sub-Saharan Africa. 
Through her music and the Batonga Foundation, the international singer tells Global Citizen why she decided to use her art to create cultural bridges.
Global Citizen: Growing up, you were one of few girls in Benin to receive an education. Can you tell us more about your experience? 
Angélique Kidjo: I was lucky enough to grow up in a family where education was important and even sacred. My parents did not make a difference between my sisters and brothers, and we all had the same opportunities. So I was supported at home. 
But I would see my female classmates drop out of school, one after the other. I remember one of them who vanished overnight, probably because she was pregnant or got married. We were so young, and yet I swore to myself that I would do everything I could to make sure that does not happen to other girls.
Even as a child, I rejected traditional roles: I would rather climb trees and play with boys. My father always told me that being a good father meant rejecting traditions that would harm his children. So many stereotypes come to life in the household, such as a girl's role in the family, what she is and isn't expected to do.  
I was lucky enough to have parents and a family who always made me feel like I had the same rights as everyone else and that I could do whatever I wanted with my life.
How has access to education transformed you from an adolescent girl in West Africa into an internationally-renowned artist and fearless gender equality advocate; and why is advocacy for education so important to you?
Education is crucial, there's no doubt about it. For me, however, it wasn't just school that shaped me. My family, my parents, and my father in particular, raised me and I learned so much from my family members. My grandmother was the one who first told me about the Apartheid and it was during family reunions that we would discuss major issues like racism and gender inequality.
I became who I am thanks to the school of life. When you arrive in France, as a young woman, and face so many challenges and racist aggressions, you tend to become resilient and develop an ability to overcome all types of challenges.
I am in favor of a holistic approach to education: young African girls need to go to school, but I would also like to see the society and the local communities be equally responsible for our youth's education. We need to transmit, all together, ideas, practices, and knowledge that will allow an entire young generation to live in an improved society where their rights and lives are respected and celebrated.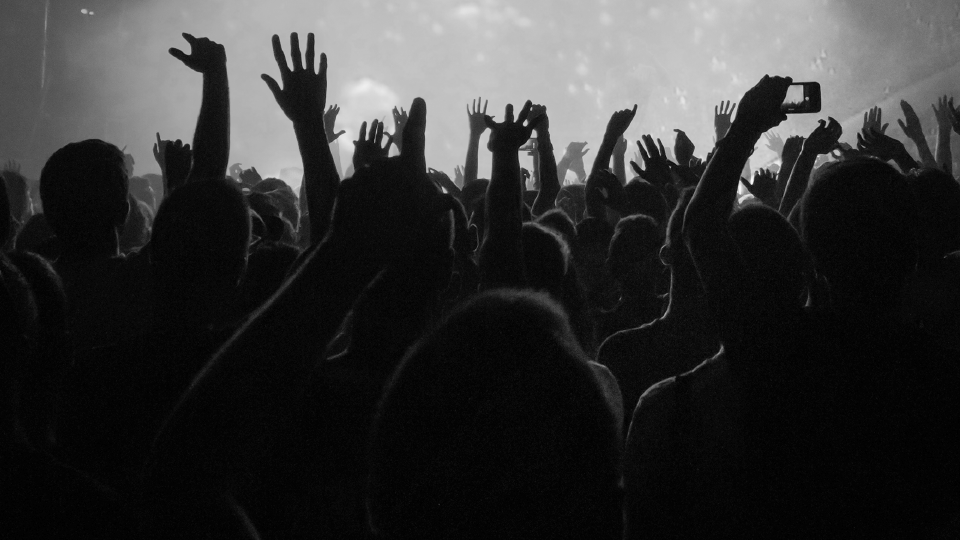 Image: Fabrice Mabillot
How do you reconcile your advocacy work for girls' rights and empowerment with your passion for music? 
My music and my engagement are fundamentally intertwined: I come from a tradition of verbal storytelling that always recounts a profound human story, a story that inspires us to go above and beyond. 
I come from a place where storytelling is used to bear witness to and bring about change in our society. Early on, traditional musicians in my country taught me that knowing how to sing is a gift that serves something greater than ourselves.
Why was it important for you to found and lead the Batonga Foundation?
When the boys started picking on me at school, I would get so upset but my father would teach me how to use words and my mind as a weapon to fight back. That's how I came up with the word "Batonga": it was my cry of resistance that I would shout out loud whenever a boy would tease me.
That's why I called my foundation the Batonga Foundation: it reminds us that an educated and confident girl can overcome any obstacle. With the Batonga Foundation, we show girls that they can be agents of change in their communities and lives, but also that they are leaders in their own right, at all levels. We give them access to knowledge, new skills, and opportunities to put that leadership into practice.
For me, the African woman is the backbone of our continent: she has the power to transform things, in the household as well as at the national level. When we support them in this process, we see incredible things happen. 
When the pandemic broke out in Benin, women and girls in our programs led awareness efforts in their communities and made and distributed masks and soap to thousands of people. They stepped up, organized themselves and, with the resources we provided, protected their communities and families.
Such leadership lives within each of them; Batonga simply helps them put it into practice.
Can you tell us about any particular young girls or women Batonga has supported, and how that feels for you? 
Let me tell you about Anastasie, who participated in one of our programs four years ago. Thanks to our leadership program and her mentor's support in Batonga, she was able to graduate from school and enroll in college [in a country where school is out of reach for almost half of the girls]! What's even more incredible is that she returned to her village willingly to become a Batonga mentor and support other young girls. 
Anastasie's journey is an inspiration to others and she proves to them every day that anything is possible in life. The beauty of our approach at Batonga is that the success of one is the success of all. Our model is based on building solidarity networks between young girls and teenagers, and on an intergenerational mentoring model. Collective success is our greatest impact!
How do you feel about being at Global Citizen Live in Paris? What do you hope the concert will achieve?
I hope that this concert will succeed in reaching out to young audiences and actively engage them to shape tomorrow's world and make a difference by creating coalitions that can reconcile different viewpoints. I also hope the concert will amplify priority issues so those in power can make things happen and rethink their priorities. We need concrete actions, not just words.
If I can, with my music, encourage others to take action, that's already a victory. We don't have time to wait any longer. We need to take action now.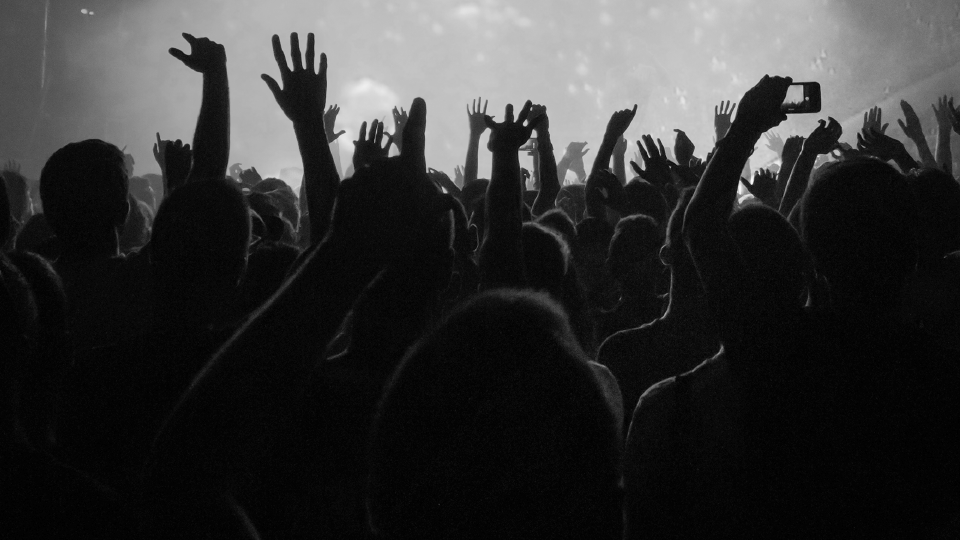 Image: Fabrice Mabillot
Hard won gains for girls' education are so vulnerable to being lost — whether through conflict, climate change, changes in governance like in Afghanistan: how do you think we can make sure progress stays as progress and we keep moving forward?
If there's one thing we've learned, it is that progress is not a linear process. We see incredible breakthroughs being made, but all it takes is a political election or a natural disaster to wipe out that progress.
I'm thinking of course of women and the LGBTQI community in Afghanistan, [whose rights] were reversed overnight. It's unbearable and so painful to witness the institutionalization of injustice and oppression. We need to stand in solidarity with those who find themselves in these situations, because the starting point for progress is to shed light on these realities and not to forget them.
The climate crisis has also weakened those already living precariously. How can we believe in progress when so little is being done to really change the situation? 
I am, however, an optimist by nature and my career path has also taught me that change lives deep within each one of us and that every daily action contributes to change. Our job is to grow the flame of equality and justice for all every day.
By connecting people and supporting them to foster the social change they want to see and lead at the local level, we invest in a long-term change. 
That is why every project and every action at Batonga is created in partnership with those who are impacted. Young women in our programs create and implement community projects and our mentors foster community engagement strategies. 
When people own and contribute to social change, they become guardians of that progress, and they'll do whatever it takes to safeguard it and nurture it. This is what I believe in.
What does global citizenship mean to you and what would you say to Global Citizens who are inspired by you, your music, and your work with Batonga?
For me, global citizenship is the key tool for peace, justice, and progress. Our lives and destinies are intertwined, and everything we'll achieve today will have an impact tomorrow. Our collective actions, wherever we are, must contribute to the well-being of all.
I encourage all Global Citizens across the world to be part of the change, not in a symbolic way, but in a concrete way, at each and every level of their lives. Find a cause that's close to your heart and get involved to advance it, no matter how much power you have. You can't change laws on your own, but you can change your family members' opinions on an issue. 
Work together to define the future that you want to build. Great causes like gender equality or racial justice need all of us to progress: being an ally is so important. Moving beyond your privilege and putting yourself out there for a cause that impacts thousands of people is the greatest thing you can do. That's what it is to be a global citizen.
---
You can join the Global Citizen Live campaign to defeat poverty and defend the planet by taking action here, and become part of a movement powered by citizens around the world who are taking action together with governments, corporations, and philanthropists to make change.