Why Global Citizens Should Care
Angelina Jolie is a staunch human rights advocate who has long campaigned to protect and support refugees. The United Nations calls on all countries to adopt humane approaches to migrants and refugees. You can join us in taking action on this issue here.
---
In her new role as contributing editor of Time magazine, actress, humanitarian, and UNHCR Special Envoy Angeline Jolie is homing in on an issue she has long cared about — protecting and assisting refugees and migrants. 
In her latest op-ed, published Tuesday, she focuses on the plight of people traveling to the US-Mexico border, either to seek asylum or economic opportunities.
Over the past few years, the geopolitical situation at the border has exploded into a full-blown humanitarian crisis. Thousands of children have been separated from their parents, innocent people have been held in concentration camps, and asylum seekers have been denied a chance to apply for safety in violation of international and US law. 
Jolie says that the crisis at the border is emblematic of a deeper shift in US policy away from diplomacy and toward fear and isolationism.
But she doesn't just describe the crisis — she also offers ways to act. 

Here are four steps that Jolie believes the US has to take to fix the border crisis. 
---
1. Recognize the root causes
"This is about more than just one border," Jolie writes. 
The border crisis is often described in a vacuum, as if it begins and ends at the US-Mexico border. In actuality, according to Jolie, the border crisis has various root causes that have to be addressed if the situation is to get any better. 
The hundreds of thousands of people who arrive at the US border each year make the journey for countless reasons. Some are economic migrants searching for job opportunities to rise out of poverty and help their families thrive back home. Some are asylum seekers fleeing political persecution or gang violence. Others are escaping natural disasters and droughts made worse by climate change. Children often arrive at the border to reunite with their families or because their families have died.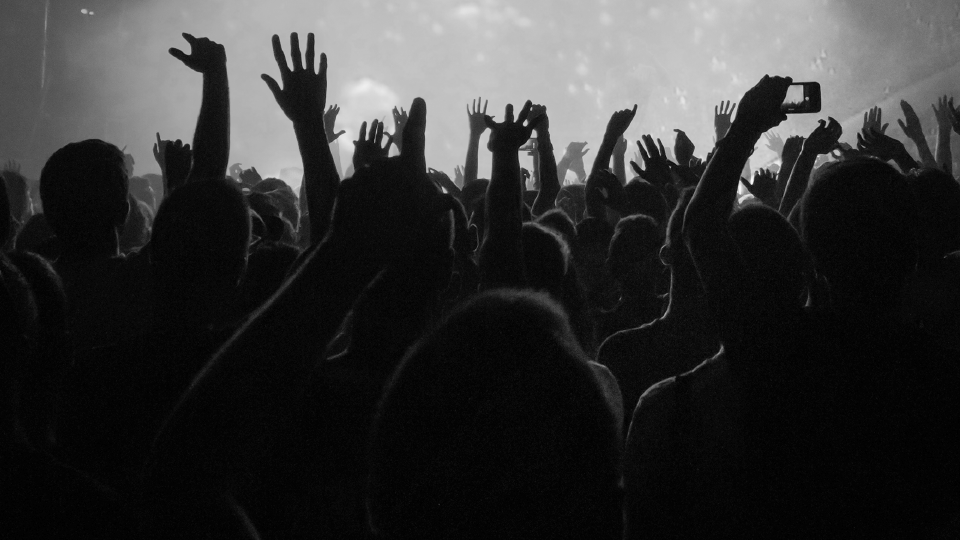 UNHCR Special Envoy Angelina Jolie speaks with Yoryanis Ojeda, 35, a former Colombian refugee who returned from Venezuela when she could no longer get food and medicine for her children.
UNHCR Special Envoy Angelina Jolie speaks with Yoryanis Ojeda, 35, a former Colombian refugee who returned from Venezuela when she could no longer get food and medicine for her children. Jolie visited her at home in Brisas del Norte, an informal settlement in Riohacha, Colombia, that is inhabited by returning refugees as well as Venezuelans escaping a political and economic crisis back home. Ojeda was granted asylum in Venezuela in 2010, with assistance from UNHCR, after being threatened by paramilitary groups in Colombia.
Image: © Andrew McConnell/UNHCR
Read More: UN Human Rights Chief Blasts Dire Conditions for Migrants at US Border
These are just four broad categories of people who arrive at the border, and there's infinite variety within them once individual stories are shared. If the US wants to reduce overall levels of migration and asylum, Jolie writes, then each of these categories — and many more — have to be addressed with robust agendas, budgets, and a commitment to humanitarian ideals.
"If you don't address these problems at their source, you will always have people at your borders," she wrote. "People fleeing out of desperation will brave any obstacle in front of them.
"Unless we address the factors forcing people to move, from war to economic desperation to climate change, we will face ever-growing human displacement."
---
2. Provide foreign aid 
The Trump administration has repeatedly threatened to cut foreign aid to the countries where the majority of migrants and asylum seekers at the southern border originate — El Salvador, Honduras, and Guatemala. 
Also known as the "Northern Triangle," these countries are plagued by gang violence and rampant corruption. Faltering economies and the mounting consequences of climate change are also making life difficult in this region.
Read More: US Aid to El Salvador, Guatemala and Honduras Could Stop. Here's Why That Matters
Foreign aid to these countries goes toward ameliorating the conditions that force people to flee in the first place — restoring trust in governance, improving education systems, expanding economic opportunities, and resisting gang violence. 
Foreign aid is a bipartisan issue that must be maintained, according to Jolie. 
"Former senior military figures urge the restoration of US aid to Honduras, Guatemala, and El Salvador, arguing that helping to build the rule of law, respect for human rights and stability is the only way to create alternatives to migration," she writes. 
---
3. Uphold international law 
The US has been blasted in recent years for human rights violations at the US-Mexico border. Recently, the Trump administration passed a measure that would have dramatically reduced the number of people able to apply for asylum at the border. The effort was in direct violation of international law, according to experts.  
That measure was eventually overturned by US District Judge Jon Tigar in San Francisco, who argued that the Trump administration was circumventing the authority of Congress. 
Jolie urges US leaders to stay true to international human rights laws, which, in the long-term, will ease the humanitarian crisis at the border.
Read More: Trump Administration's New Asylum Rule Breaks US and International Law, Experts Say
"An international rules-based system brings order," she wrote. "Breaking international standards only encourages more rule-breaking." 
---
4. Reform the immigration system 
The final step for resolving the border crisis involves reforming the US immigration system. Jolie calls for better oversight of the asylum system, more resources for judges at the border, and expanded legal support for migrants and asylum seekers. 
A huge backlog of asylum and immigration cases has helped to fuel the expansion of for-profit migrant detention centers. Bringing more resources to bear to the problem, while also ensuring transparent oversight, will make the system work efficiently again, Jolie argues. 
"The best way of protecting our security is by upholding our values and addressing the roots of this crisis," Jolie concludes. "We can be fearless, generous, and open-minded in seeking solutions."