---
Why Global Citizens Should Care
Together At Home aims to bring people joy during self-isolation, promote global health and mobilise action to help slow the spread of the coronavirus. Join the movement and take action with Global Citizen for health for all here.
---
Two more unbelievable Australian artists have joined the 'Together At Home' virtual concert series. 
The "Together At Home" campaign, launched in mid-March by Global Citizen and the World Health Organization (WHO), sees musicians, actors and influencers perform mini-concerts on Instagram Live as a way to bring joy while much of the world is practising social distancing. 
The series also sees artists urge viewers to take action with Global Citizen to help stop the spread of coronavirus and show support for the WHO's COVID-19 Solidarity Response Fund.
Thursday 
Harrison Storm
really excited to be going live on instagram at midday today AEDT for @GlblCtznAU and WHO #togetherathome concert series. See you soon 🙂 pic.twitter.com/OLkcYh39eB

— Harrison Storm (@HarrisonStorm) April 1, 2020
Storm kicked off his Instagram Live by urging everyone to work together to help flatten the curve. 

"Welcome to Global Citizen and the WHO's Together At Home concert series. We are here trying to get the funds that they need to tackle the coronavirus. I am really happy to be here at my home practising social distancing," Storm said, adding that he had just days prior celebrated a "quarantine birthday." "The biggest thing that we can do collectively at the moment to slow the spread of coronavirus is to practise social distancing. I know we are all really missing our friends and our family, but it's our responsibility as individuals to protect the vulnerable in our society."
Storm added: "If you want any more information on social distancing, head to www.globalcitizen.org/coronavirus."
The indie singer-songwriter performed songs "Run," "Change It All," "Sense Of Home" and newly released tune "Be Slow." 
Friday
Amy Shark 
Hey Sharks, I am very excited to be partnering with @GlblCtzn & @WHO to be apart of their #TogetherAtHome concert series in support of the fight against Coronavirus! join me on my Instagram Live at 12pm AEDT Friday! 🦈📱ps I've never gone IG live before pic.twitter.com/WwruEHoDZF

— Amy Shark (@amyshark) April 1, 2020
We then said "hi" to Amy Shark on Friday as she went live on Instagram for the first time. 
"I've partnered with Global Citizen and WHO," Shark told viewers, before urging them to take action and practise social distancing. "I love what they are doing with their Together At Home series. I think it's really great and a really fantastic thing to do."
The Gold Coast's golden girl played a plethora of hits and little known tracks, including "Deleted," "Spits on Girls," "Golden Fleece," "Leave Us Alone" and "Adore You." Before logging off, Shark urged everyone to sing along at home as she played what has now become somewhat of an unofficial Australian anthem, her track "I Said Hi." 
Between giving insight into her songwriting process, explaining that she "lives for the Shark Cult" [the name of her fanbase] and reiterating how nervous she was for her Instagram Live, Shark also squeezed in a stunning rendition of Tracy Chapman's 1988 classic "Talkin Bout A Revolution."   
Next week, on April 19 at 10.00 a.m. AEST, the global special One World: Together At Home will take place. One World: Together At Home, which stems from the Together At Home series, is a global broadcast special announced by Global Citizen and the WHO in support of the fight against COVID-19 and celebrating the lifesaving work of health care workers around the world. 
The special will broadcast on ABC, BBC, CBS and NBC, including Network 10 in Australia among others, and livestream across multiple platforms.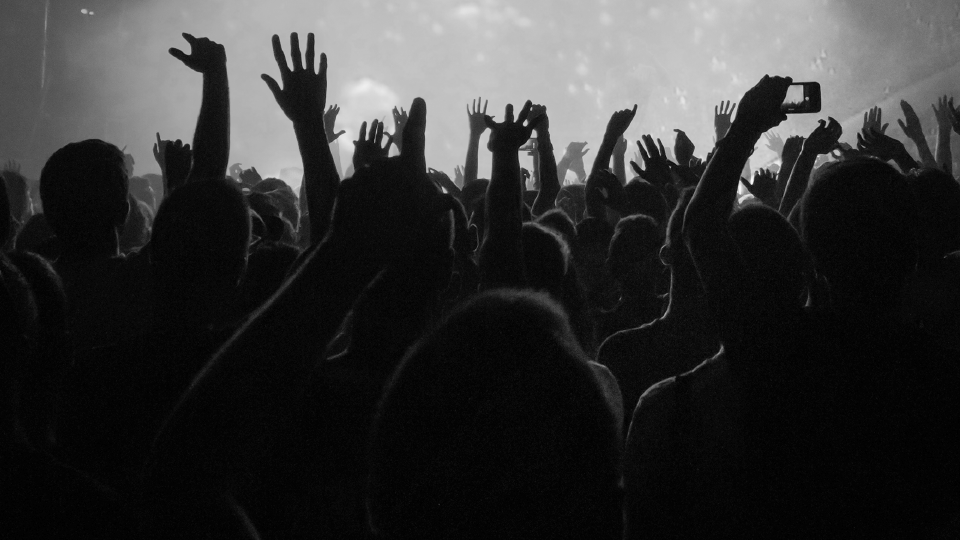 Curated in collaboration with Lady Gaga, the global special will feature appearances and musical performances from Alanis Morissette, Andrea Bocelli, Billie Eilish, Billie Joe Armstrong of Green Day, Burna Boy, Chris Martin, David Beckham, Eddie Vedder, Elton John, FINNEAS, Idris and Sabrina Elba, J Balvin, John Legend, Kacey Musgraves, Keith Urban, Kerry Washington, Lang Lang, Lizzo, Maluma, Paul McCartney, Priyanka Chopra Jonas, Shah Rukh Khan, and Stevie Wonder. 
The broadcast will also be hosted by Jimmy Fallon of The Tonight Show, Jimmy Kimmel of Jimmy Kimmel Live and Stephen Colbert of The Late Show — and with help from Sesame Street. 
You can see all of Global Citizen's COVID-19 coverage here.
Related Stories