---
Why Global Citizens Should Care
Social distancing is vital to slow the spread of coronavirus and allow health care systems around the world to keep up with the number of sick individuals. Together At Home aims to bring people joy while they are self-isolating while also promoting global health and mobilise action to help slow the spread of the virus. Join Global Citizen and take action on this issue here.
---
We all need a little joy in these unprecedented times. 
That's one of the key motives behind "Together At Home" — a new virtual concert series launched by Global Citizen in partnership with the World Health Organisation.

The campaign sees some of the best artists in the world perform mini-concerts at home on Instagram Live, while also encouraging individuals to practise social distancing and promoting meaningful action to help curb the spread of coronavirus through our Together At Home campaign. 
The series, which started last week, has already seen performances by Chris Martin of Coldplay, John Legend, Charlie Puth, Jennifer Hudson and Miguel, to name a few. This week, some of Australia's very best musicians joined the campaign, providing a soundtrack to solidarity for the millions of people around the country, and the world, currently stuck at home as they aim to curb the spread of COVID-19. 
Check out the Australian artists who performed below — and keep your eyes open for more Aussies in the coming weeks. 
Tuesday
Vance Joy


Singer-songwriter Vance Joy kicked off his first-ever Instagram Live by highlighting how nice it was to be connected over social media while social isolating. The multi-talented artist also told thousands of viewers how important it is to "pass on the right information about coronavirus and the ways we can get through it." 
He also gave some insight to how his Instagram Live came about.
"I got the idea from Chris Martin, who teamed up with Global Citizen and the World Health Organisation," he said, before urging fans to check out Global Citizen. "They made this series called Together At Home — it's about getting people connected, how good is that?" 
Much to fans delight, Vance Joy then sang a super-personal rendition of "Emmylou" from his 2013 EP God Loves You When You're Dancing. Hit songs "Mess is Mine," "From Afar" and "Georgia" also all made it onto the acoustic setlist — making for an all-round charismatic and wholesome mini-concert from one of Australia's finest. 

Wednesday
G Flip
I'm following other artists like @Johnlegend@charlieputh@coldplay and going live tomorrow Wednesday 25th at 12 pm AEST on @instagram as part of @GlblCtzn & @WHO's "Together At Home" series to raise awareness and funding to fight Corona Virus. Stay tuned ⏰⏰⏰ #TogetherAtHomepic.twitter.com/Ju8jzuMJ4n

— G FLIP (@gflipmusic) March 24, 2020

Musician G Flip, best known for her incredible drumming skills and powerful vocals, took to the social media airwaves on Wednesday for her live gig. G Flip, who was in her 10th day of self-isolation after returning from overseas, sang stripped-back versions of her songs "Hyperfine," "Lover" and "Drink Too Much," before asking viewers to vote between one last song or her "jumping on the drum kit and bashing some stuff."
Perhaps unsurprisingly, fans were all about a drum solo, which spectacularly ended the set. 
Before leaving, G Flip urged viewers to head to Global Citizen and "lend your voice."

Thursday 
Guy Sebastian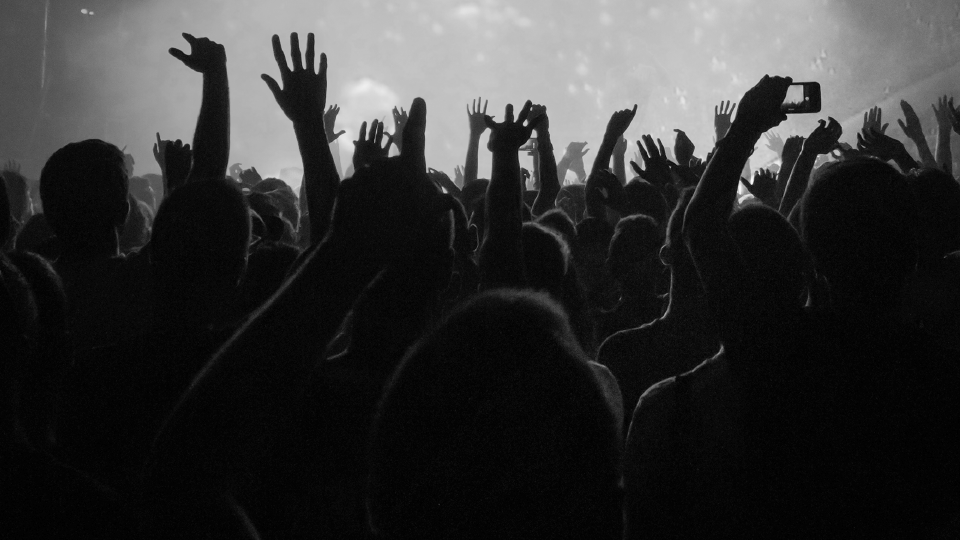 On Thursday, all-round star Guy Sebastian rounded out the week of incredible Australian artists to perform a Together At Home concert. The multi-platinum artist, who has also been in isolation for nine days after arriving from Los Angeles, started his gig with a surprise cover of "Take on Me" by Aha and "Against All Odds" by Phil Collins. 
From his repertoire, Sebastian belted out "Before I Go," "Set in Stone," "Battle Scars," "Choir," and "Big Bad World."

"I know this is tough for a lot of people, a huge life change," Guy said in a final message to his fans before signing off. "But we are all in this together; no one is more important than anyone else. We are all in the same weird existence. It's important to be positive. To those struggling, I would say, don't let your thoughts run ahead."
---
There are plenty more Together At Home concerts coming up, including from a few more Aussies! To stay up to date on the Together At Home artist schedule, follow Global Citizen's Facebook, Twitter and Instagram accounts. 
To take action to help stop the spread of coronavirus, head to the Together At Home campaign page — where you can call on G20 states to support the fight against COVID-19 and promote the World Health Organization's COVID-19 Solidarity Response Fund.
You can see all of Global Citizen's COVID-19 coverage here.
Related Stories