Why Global Citizens Should Care
More than 55 million people in Mexico live below the poverty line. The presidential election of Andrés Manuel López Obrador, who has vowed to fight poverty, inequality, and corruption, demonstrates the country's robust democracy. You can join us in taking action on these issues here.
---
Leftist candidate Andrés Manuel López Obrador, known as AMLO, won more than 53% of the vote in Mexico's presidential election on Sunday, trouncing candidates from traditionally dominant political parties in the most resounding outcome in the country's democratic history, according to The New York Times.
The victory gives AMLO a mandate to reshape the country and, above all, represents a rejection of the political status quo, according to The Times. Both chambers of Congress are now under the control of the new leader's insurgent political party, the National Regeneration Movement (MORENA).
AMLO ran on a platform of fighting inequality, poverty, drug violence, and government corruption, frequently invoking Mexico's revolutionary history in the process, and he emphasized these themes in his victory speech.
"I will lower the general cost of living and the public investment to propel productive activities and to create jobs," he said in the speech. "The transformation will consist in basically banishing corruption from our country. We won't have a problem in achieving this objective, because the people of Mexico are the heir of great civilizations."
Take Action: Sign the Year of Mandela Declaration and Commit to Be the Generation to End Extreme Poverty
His election has provoked a variety of responses, with some expecting wholesale political transformation, and others fearing a political decline reminiscent of Venezuela.
But these extremes are overblown, according to political scientists who spoke with Global CItizen.
"He arrives with a tremendous mandate," Mark Jones, a professor of political science at Rice University, told Global Citizen. "But ending corruption is easier said than done."
"AMLO can get the country started down the road toward good government by promoting transparency and cracking down on the most egregious forms of injustice," he said.
Kenneth Greene, an expert on Mexican politics at the University of Texas, echoed this response.
"Most people I talked to in MORENA said, 'look, we won't be able to make much progress on any of these issues in six years, they're very entrenched,'" he said. "We shouldn't expect miracles. It will take a good amount of time to overcome these problems."
AMLO takes office in December and his term extends through 2024. Here are five key takeaways from the election and what his presidency could mean for poverty, inequality, and more.
---
Fighting Poverty and Inequality
AMLO has positioned himself as a champion of the economically disenfranchised, promising an expansion of welfare benefits, subsidies for agricultural workers, and better pensions for the elderly throughout his campaign.
These objectives resonated broadly throughout Mexico, which has 55.3 million people who live below the poverty line, and millions of people who lack access to clean water, sanitation, and electricity, according to the Borgen Project.
Read More: One Simple Way to Stop the Migration Crisis at US Borders
Like in many countries throughout the world, Mexico's economy has two divergent narratives, according to Greene. As the economy has substantially increased over the past several decades, wealth has flowed to a fraction of the population, generating steep regional inequality, with the four richest Mexicans worth as much as the 20 million poorest.   
As a result, AMLO has an opportunity to redistribute wealth without hurting economic growth, according to Jones.
"One of the problems facing Mexico has been economic inequality, and that's because the parties that have been in power have favored the domestic elite rather than the general public," Jones said.
"Things have been so stacked in favor of the elite that there's room to redistribute without killing investment," he said.
Jones said that it's possible that AMLO will expand the country's national cash transfer program called Prospera.
Read More: Mexico Gives Cash Directly to Moms — And It's Succeeding in Major Ways

"It's clear that he wants to increase welfare payments to the poor, like [former Brazilian president] Lula did with Bolsa Família, where you give cash grants to families with children, the working poor, and improve spending on public health and education," Jones said.

"His plan thus far is that he'll use the windfall from ending government corruption," he added. "If that doesn't materialize, his only options are raising taxes and increasing economic growth."
---
What to Expect From AMLO's Past Experience
AMLO has a lengthy political background and was the head of Mexico City's government between 2000 and 2005.
During this time, he expanded welfare programs, spearheaded vast public infrastructure projects, and increased government transparency.
It's possible that AMLO will carry these efforts into his presidency.
"He might be a public works president," Greene said. "Mexico still needs huge investment in infrastructure, and he could become a sort of FDR [Franklin Delano Roosevelt]-type of figure who invests heavily in building the country's infrastructure, which will be popular with businesses that need transportation, power, and water."
AMLO also held daily press conferences, an initiative that gave the public insight into his office and one that could be replicated in the presidency.
Read More: 8 Protests That Are Changing the World Right Now
"The image of the presidency and the rhetoric surrounding the presidency will probably change dramatically," Greene said. "He'll probably emphasize responsiveness, inclusion, and probably be much more accessible to the press, and he'll probably make people feel the presidency is somewhat closer to them."
Jones, meanwhile, warned against drawing comparisons from his time running the capital city.
"Mexico City is so easy to run," he said. "It's very wealthy, it's compact, it doesn't have the drug-related violence, and it [his time in office] was in a different era."
---
Taking on Corruption
In the months leading up to the general election, news of one of the the largest corruption scandals in Latin American history began to surface, involving more than $800 million in bribes from a construction company to Mexican officials.
It was the latest corruption scandal in the scandal-riddled administration of outgoing President Enrique Pena Nieto, and it further highlighted how deeply entrenched corruption is throughout the country.
"Corruption is often how you get things done in a system like Mexico," Jones said.
Read More: The US Just Withdrew from a Global Anti-Corruption Pact
AMLO has vowed to get rid of corruption, but it's unlikely that he will be able to completely eradicate the problem, according to both Jones and Greene, because of how many government employees exist outside of his appointment and the deeply rooted nature of patronage systems.
"There's a lot of economic need among government officials and police, and there's a lot of temptation from outside money," Greene said.  
The president will be able to combat corruption in the executive branch through his cabinet appointments, which could have a positive influence throughout the country by showing that corruption will no longer be tolerated at the upper echelons of government. But ending graft nationwide will take longer than six years, according to Greene.
That said, focusing on corruption will help AMLO achieve his other goals.
Each year, corruption costs the global economy $2 trillion, according to the International Monetary Fund, while some of the most corrupt countries in the world — including Iraq, the Democratic Republic of Congo, and Venezuela — have extreme levels of inequality and poverty.
---
Drug Cartels and Violence
May 2018 was the most violent month of the past 20 years in Mexico, and more than 136 politicians were assassinated since the start of the year as part of a brutal campaign to exterminate reformist candidates by drug cartels.
At times it seemed as if the country's democracy was at risk of being severely destabilized, which would undermine all governments efforts to ease poverty and inequality, but AMLO's victory could help return Mexico to a more peaceful state.
Read More: Brazil's President Is Latest Target in Massive Corruption Scandal
"Right now, the drug cartels have taken note of his impressive mandate and I'd expect a toning down of some of their activities," Jones said. "His victory is so overwhelming they have to sit back and stay away from his crosshairs."
AMLO has argued that ending government corruption, which often enables the cartels, will cause this violence to subside. He's also floated ideas like legalizing drugs to limit black markets.
He said that he will convene human rights groups and United Nations workers to come up with a plan for peace, according to CNN.
"As of tomorrow, I will call upon representatives of human rights, religious leaders, the United Nations and other national and international organizations so that we can meet as many times as necessary to develop a plan of reconciliation and peace for Mexico that we will apply from the beginning of our new government," he said.
Read More: 3 Things to Know About the Protests Taking Over Nicaragua
But taking on the cartels will be an uphill battle.
"The cartels are just as ingrained as corruption," Jones said. "The reality is that there's such high demand for narcotics in the US, and the money is too good.
"You can kill off and arrest as many people as you want, but there's always someone to take their place," he added.
---
Comparisons to Trump and Other Countries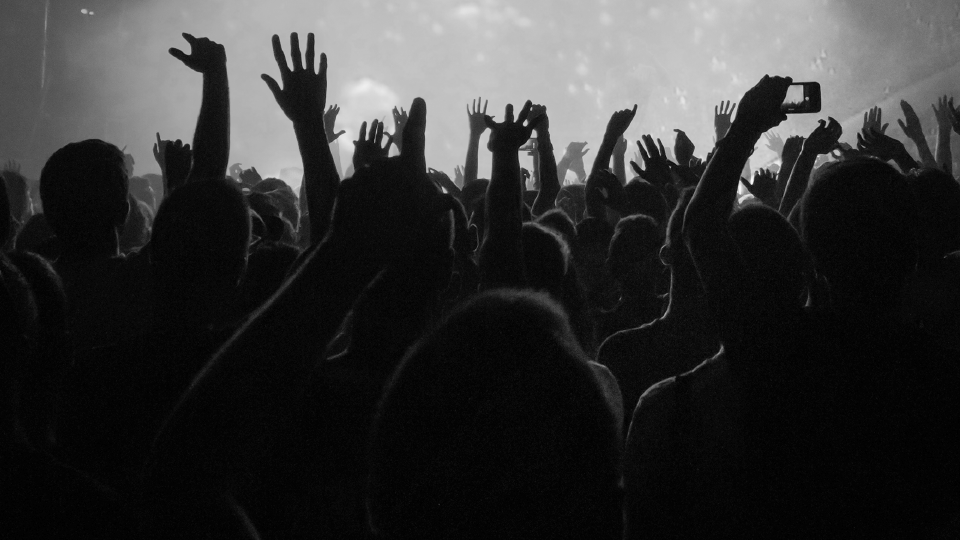 Image: AP
AMLO is a populist leader who represents a tremendous rejection of the political status quo.
As a result, pundits have argued that he's Mexico's Donald Trump. But Greene said that these comparisons are superficial and misguided.
"I think it's only fair to say that these are two presidents who represent a dramatic change in style and possibly in substance, that they represent a vote of people being fed up with the status quo," Greene said.
"Lopez Obrador won by convincing majority in a four-way race, and Trump lost the popular vote in a two-way race," he said. "The mandate for Lopez Obrador is far stronger than it is for Trump."
AMLO's victory also diverges from the recent trend in Latin America of right-leaning leaders being elected in countries such as Brazil, Argentina, and Chile, according to Jones.
Ultimately, however, AMLO's victory is unique to Mexico and shouldn't be seen through the lens of other countries.
"The second most important country in the region is moving to the left, putting a brake on the shift to the right in recent years," Jones said.
"The next thing to watch is the formation of his cabinet, his key ministers, who he's talking to," he added. "I would expect a sense of unity at the start, he can afford to be magnanimous because he won such a large majority."
In the years ahead, AMLO's bold campaign pledges will be put to the test. If he even gets part of the way toward his goals, however, it's possible that his party will get more than six years to achieve them.