The idea of a universal basic income has become popular in recent years as policymakers and pundits look for ways to improve social safety nets, help people affected by automation and job insecurity, and simplify bureaucracies.
But giving cash straight to people who need it is nothing new. It has a long history and more than 50 countries fund direct cash transfer programs of some kind, as opposed to in-kind benefit programs like healthcare, according to the World Economic Forum.
They're not universal basic income initiatives, but the programs give money to tens of millions of people in many countries. And the most influential of these programs is arguably in Mexico, which has helped to set the global standard, according to the WEF.
Take Action: It's Time for Universal Healthcare
Now a new study published in the National Bureau of Economic Research shows that Mexico's cash transfer program has had significant long-term benefits that could reduce intergenerational poverty.
"I think it's important to understand that some of these programs have much more lasting effects, rather than simply the short-term effects of reduction of poverty," Adriana Kugler, co-author of the study and director of public policy at Georgetown University, told Global Citizen. "They have effects on many other other outcomes beyond the initial intent."
Mexico's cash transfer program, known as Prospera, began in the mid-1990s after Mexico's economy crashed and poverty began to soar. Today, more than 44.4 million people live on less than $5.50 a day in Mexico, the highest number in more than a decade, according to the World Bank.  
Prospera currently reaches around around 10 million people across Mexico and has become a critical aspect of the social safety net.
Read More: 9 Reasons Why Cash Transfer Should Be Go-to Form of Humanitarian Aid
The program has three basic tenets: money is given to families if they send their children to school, meet nutrition standards, and receive regular health check-ups; is distributed to mothers instead of fathers because they're more likely to invest in their families; and is distributed locally, so administrators can get to know and follow up with beneficiaries, according to the New York Times.
"Oftentimes the mothers are illiterate and so you need someone to explain the process and follow up," Kugler said. "It's a very personalized relationship along the way."
Critics of Prospera argue that because Mexico's poverty rate has remained largely unchanged over the past decade, it's poverty reduction campaigns have to be reworked or scrapped altogether.
But Kugler's study suggests that far from having no effect on poverty, Prospera may be one of the few support systems keeping people afloat in an economy affected by government corruption that has faced widespread stagnation over the past decade.
Read More: Racial, Gender, Wealth Inequality — Can a Universal Basic Income End Them All?
Kugler and her co-author Ingrid Rojas found that beneficiaries of the program were 36% more likely than peers from similar backgrounds to be employed.
They also found that Prospera children are, as adults, more likely to have a contract that provides job security, receive non-wage benefits from their employers, and work more hours.
"Because it has this aspect of providing a safety net, providing support to the poor, and at the same time it puts some responsibility on the poor to do something with those resources, [Prospera] became popular among people who are not as willing to show support for the poor," Kugler said
"It provided social protection against falling into poverty, and improved chances that people will also get out of poverty and become self sufficient," Kugler said.
Global Citizen campaigns on ending extreme poverty by 2030 and you can take action on this issue here.
It's long been known that children who benefitted from Prospera were much more likely than children not in the program to have better nutrition rates and health outcomes, graduate from high school, and go onto college.
But until now nobody knew if the program had any long-term benefits that could break the cycle of poverty.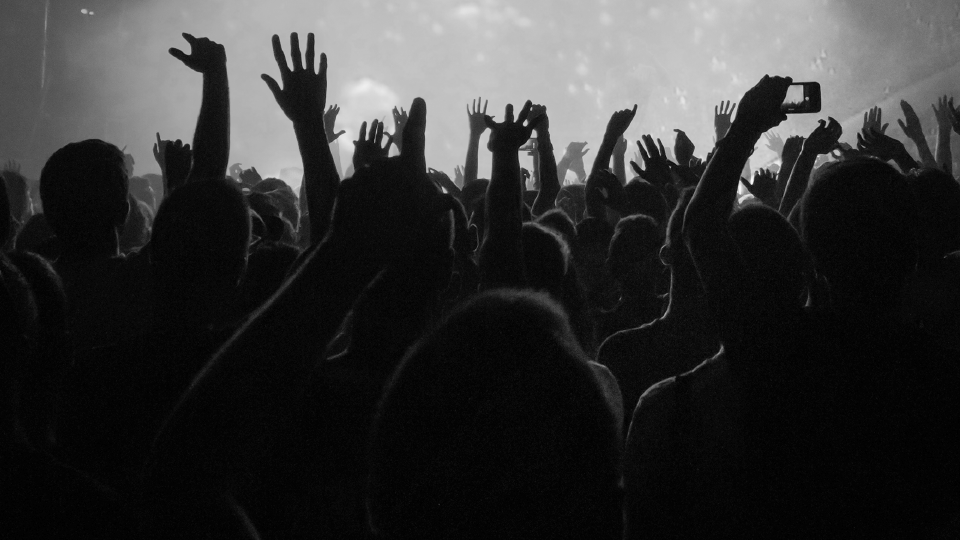 Image: Flickr / Presidencia de la República Mexicana
Part of the reason why this remained unclear was that the children who first benefitted from the program are only now wending their way through the job market, according to Kugler.
Read More: Migrants Are Sending More Money Home Than Ever Before. And Experts Say It Could End Poverty
The results of the study are significant because they demonstrate that Prospera beneficiaries are more capable of fighting for better wages and working conditions, entering the middle class, and providing their children with better opportunities.
Kugler said that this was even more significant considering the many challenges the children faced, such as not having parents who could provide guidance when going to college or entering the formal job market.
She also said that the government has been puzzling over the long-term viability of the program because of budget deficits and that this new data provides compelling evidence for keeping and even expanding Prospera.
It also helps to further reframe the nature of cash programs in a way that could once again motivate policies elsewhere in the world.
In the US, for instance, the White House is seeking to vastly reduce poverty-reduction programs as a means of fiscal austerity because of perceived waste and abuse by recipients.
"People tend to emphasize too much the potential negative consequences, how people do bad things [with the money]," she said. "In this case it's the opposite."