It's been an eventful year all over the world for the mission to end extreme poverty and eradicate the inequalities and injustices that are still rife in our societies. 
But look around you and you'll see, for every global crisis there are remarkable people out there doing the work to fix it, always striving to make the world a better place. From the women of Iran showing extraordinary bravery in the face of a concerted effort to crush their rights, to anyone who raised their voice for everyone's right to their own bodies in the wake of the overturning of Roe v. Wade, to all of the activists who fought to make the voice of the Global South heard at the UN Climate Conference COP27.
Despite a looming global recession, the ongoing Russian invasion of Ukraine and the resulting food and energy shortages, and numerous other challenges and obstacles of 2022, activists have continued to remain the voice of the voiceless and keep the issues facing the world's most vulnerable at the forefront of discourse and policy-making. 
We must continue to support and encourage the advocacy of these incredible people with whatever platforms we have. Global Citizen favourite Lizzo agrees too — choosing to use her stage at this month's People's Choice Awards to highlight 17 women activists. 
As Global Citizens, we know the fight never stops. So, as 2022 draws to a close and we look to the new year, here are just some of the activists around the world you should definitely keep an eye out for and whose work you should absolutely support in 2023. Check them out — they are all amazing!
1. Mari Copeny, Water Access & Sustainability Advocate, US
Also known as Little Miss Flint, Copeny is a 15-year-old activist from Flint, Michigan championing safe access to drinking water — sparked by the Flint water crisis that began in 2014. In fact, a letter Copeny wrote to President Barack Obama in 2016, when she was just eight years old, prompted him to visit the city and ultimately approve $100 million in relief funds for its residents. How amazing is that? 
There are millions around the globe without access to safe drinking water. That is why I am starting #WednesdaysForWater. Every Wednesday I will share a place that needs clean water and how you can help. pic.twitter.com/HDjPh0ziGQ

— Mari Copeny (@LittleMissFlint) September 25, 2019
Copeny, who wants to run for President of the United States in 2044, was awarded the Shorty for Best in Activism in 2019 and the 2022 Billboard Music Changemaker Award for her activism. Definitely one to watch out for in 2023!
2. Shirley Raines, Unhoused People Advocate, US
Inspiration is rarely borne of tragedy but so was the case of Shirley Raines, founder of Beauty 2 the Streetz, a nonprofit dedicated to providing hair and makeup services, food, clothing, hygiene, and safety items to thousands of homeless people each week. 
"Ms. Raines", as the homeless residents of Skid Row in Los Angeles call her, was inspired to support and advocate for unhoused people through the experience of losing her two-year-old son. Last year, she told The Cut: "This is a pain-driven nonprofit. And that's why I fight so hard for it."
Six years later, Raines' work has deeply impacted the Skid Row community and helped unhoused people in the area have a community to call their own.
"The world looked at me and thought probably the same thing they think about the homeless when they pass them by. I went to Skid Row, I'm like, 'Oh, this is where all the broken people are? Oh, I've been looking for y'all all my life,'" she said, when receiving the CNN Hero Award in 2021. "I never wanted to leave."
For the past 17 years, Garcés has been an active voice for women's rights in Ecuador specialising in gathering information to shine a spotlight on femicides — the murder of women because of their gender.
"If there is no strong action to prevent femicides, there will be no progress for anyone. Despite new legislation coming into effect, we are still being killed, and that has to change," she told the BBC in 2022. 
Garcés is also part of the Feminist Alliance for the Mapping of Femicides in Ecuador initiative, which aims to keep the memories of Ecuadorian femicide victims alive as a way to drive a cultural shift in attitudes. Definitely keep an eye out for her work in 2023!
4. Jimmy Pham, Social Skills Advocate, Vietnam
In the late 1990s, after being conned by some kids he had helped in Vietnam's capital Hanoi, Pham chose to give them a job and skills to help them build a career for themselves.
A month later, with the help of his mother, he launched Know One Teach One (KOTO), originally as a small nonprofit sandwich shop employing nine kids living on the streets. Today, KOTO has grown to empower more than 1,000 marginalised Vietnamese youth by providing them, over two years, with hospitality training, life skills, English language, and IT literacy, as well as board and welfare support.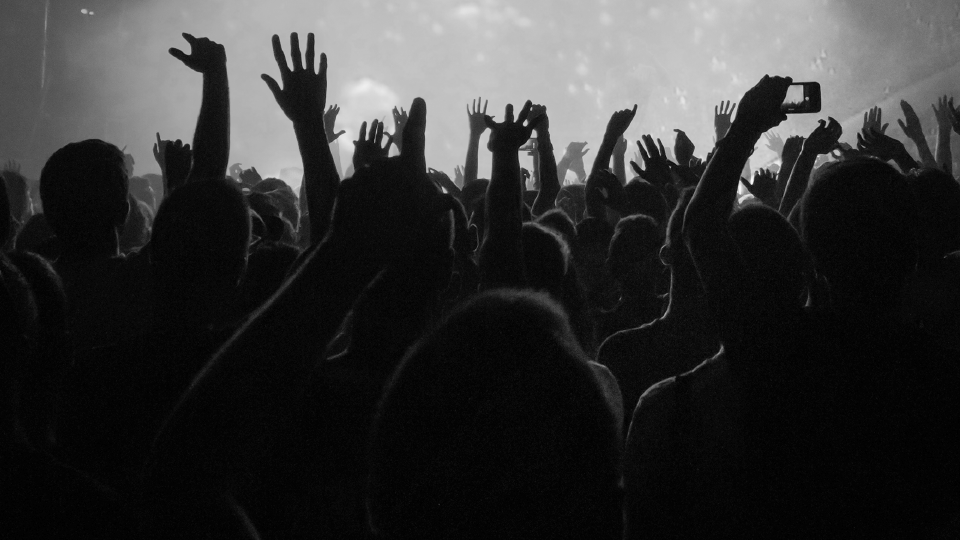 "Instead of turning my back on them, I realised, if I really wanted to help, I needed to give the kids a job and a skill," Pham told Global Citizen, after winning the 2021 Waislitz Global Citizens' Choice Award. "I told them, 'I'm not going to give you a fish every day; I'm actually going to show you how to fish.' That began the journey of KOTO."
And the impact is evident, KOTO graduates in Vietnam brought home a median gross monthly income 96% above the national minimum wage, and 90% above the average monthly hospitality wage in 2020. 
No foreign First Lady had ever addressed the US Congress before Zelenska. A former architect and scriptwriter, nothing prepared her for the three years she has been Ukraine's First Lady. 
"These have been the most horrible months of my life, and the lives of every Ukrainian. Frankly I don't think anyone is aware of how we have managed emotionally," she told Vogue in July. "We're looking forward to victory. We have no doubt we will prevail. And this is what keeps us going."
With her husband unable to leave the country since Russia invaded Ukraine in February, Zelenska has taken on a new role as the human face of the Ukrainian people, away from the politics of the war. As well as speaking to the US Congress, Zelenska has also met with other world leaders to highlight the impact of the war on children and families, some 8 million of whom have had to flee Ukraine since the war began. 
Considering she prefers to be behind-the-scenes, we are definitely inspired by Zelenska's grace and grit in 2022. 
6. Zhou Xiaoxuan, Women's Rights Activist, China
After publicly accusing popular state TV presenter Zhu Jun in 2018 of forcibly kissing and groping her as an intern four years previously, Zhou — who was 25 at the time — became the face of China's #MeToo movement, inspiring hundreds of Chinese women to share their experiences of sexual assault and harassment. 
Also known by the pseudonym Xianzi, Zhou sued for a public apology and 50,000 yuan ($7,400) in damages. Four years later, in August this year, a court in Beijing ruled following a closed-door hearing that she didn't have sufficient evidence to prove the allegations. 
"Four years have passed, and the most important thing is that we have raised this question: when a woman encounters sexual harassment in a closed space, is her pain worth paying attention to?" Zhou told her supporters. "There may be no answer today, but the most important thing is that we put this question here."
Despite losing her case, Zhou has said she will continue to fight for the rights of Chinese women and that's why she is definitely an activist to look out for in 2023. 
7. Yuliia Sachuk, Disability Activist, Ukraine
Enter Ukrainian disability rights advocate Sachuk, founder and director of Fight for Right, an organisation that promotes and protects the human rights of people living with disabilities in Ukraine. For the past 20 years she has been a staunch advocate for the rights of people with disabilities, and when the Russian invasion began, she helped get hundreds of Ukrainians living with disabilities evacuated. What a badass!
Changing the world with people who gives hope that the biggest changes are possible. Happy birthday to President @BarackObama! Proud to be one of the incredible #ObamaLeaders! @ObamaFoundationpic.twitter.com/cXReVmiEVI

— Yuliia Sachuk (@SachukYuliia) August 5, 2022
There were 2.7 million people living with disabilities in Ukraine before the war started and the United Nations (UN) has said the war in Ukraine has disproportionately affected people with disabilities. 
"Some people with disabilities in Ukraine remain trapped in life-threatening situations and must be evacuated to ensure they can access basic needs like food and heating as winter approaches," said Jonas Ruskus, vice chair of the UN Committee on the Rights of Persons with Disabilities (CRPD) in September. 
Sachuk, who continues to support Ukrainians with disabilities as the war goes on, also participates in the Obama Foundation's Europe Leader program. We can't wait to see all the amazing things she gets up to in 2023!
8. Alice Pataxó, Indigenous Environmental Activist, Brazil
Tô deixando muito conteúdo lá no ig sobre a prova do Enem de ontem, e tem live às 20:00 para falar do tema da redação ❤️✨https://t.co/zOrb9HeW9rpic.twitter.com/t8w5q7OdVX

— Alice Pataxó🏹 (@alice_pataxo) November 14, 2022
As the Brazilian government's recent environmental and agricultural policies continue to threaten Indigenous land rights, Alice Pataxó has been using her platform to highlight the dangers of these policies to the environment. 
As she wrote on Twitter: "The forest has no owner, but it has a guardian. That's why we're here, to defend these territories, to defend life." 
The journalist and influencer is passionate about changing colonial ideas of her people, the Pataxó, and bring awareness to the murder of environmental activists through her YouTube channel Nuhé, which refers to the resilience of the Indigenous people of Brazil. 
Pataxó was also nominated by the youngest-ever Nobel Prize winner Malala Yousafzai for the 2022 BBC 100 Women list. We are definitely looking forward to more of her in 2023. 
9. Women of Iran, Women's Rights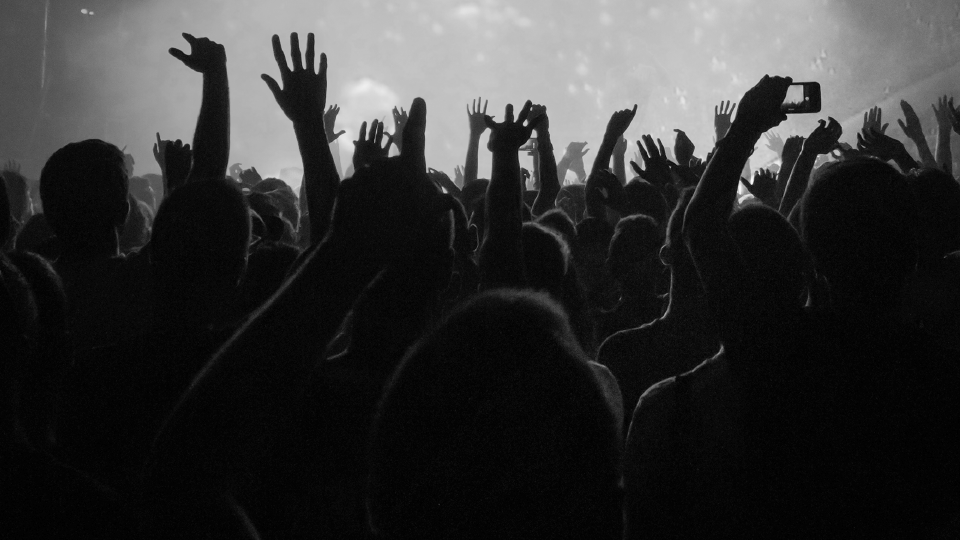 Image: Amir Farshad Ebrahimi/Flickr
Scattered throughout human history are incredibly important moments that have reshaped the future. In 2022, the women of Iran have created a moment that is shattering old norms and birthing a new, progressive future for their country. 
You might not know this, but Iranian women throughout history have shown themselves to be revolutionaries, historically demanding better from their nation — the Girls of Revolution Street from the early 2010s come to mind. 
However, when 22-year old Mahsa Jina Amini died after being detained by Iran's so-called morality police for showing her hair beneath her hijab, Iranian women set off the most sustained protests in the 43-year history of the Islamic Republic. The country was taken by these incredible acts of defiance — men, women, university students and school children are all participating in the protests with chants of "Woman! Life! Freedom!" in Kurdish and Farsi. 
Showing extraordinary bravery despite the threat to their lives and freedom, the world has definitely felt the power of Iran's women this year. That's why they are the TIME Heroes of the Year 2022 and we are absolutely inspired by the movement these women have created. 
10. Judy Kihumba, Deafness Advocate, Kenya
While attending a school for deaf students in Kenya's Nyeri region, because she couldn't afford the fees for traditional schools, Kihumba discovered her passion for sign language and for advocating with the Deaf community. 
She has gone on to found the nonprofit Talking Hands, Listening Eyes on PPD (THLEP), which focuses on maternal health and postpartum depression for deaf mothers, after experiencing postpartum depression herself. 
The cancer narrative in the Deaf https://t.co/AMBnhS4zRq we screened over 50Deaf men and women it's was a great experience.Beth mugo foundation in conjunction with PCEA st.andrews church.#leavingnoonebehindonhealthmaterspic.twitter.com/uikdkMpOWF

— JUDY KIHUMBA (@JUDYANDY2) August 21, 2022
Kihumba has also led interventions to make health care information more available to deaf mothers, after realizing some hospitals in Kenya didn't have sign language interpreters. In fact, this year THLEP organized its first baby shower, bringing together 78 deaf mothers with counselors and health care experts. 
Her work at the intersection of maternal health and access for people with disabilities earned her a spot on the 2022 BBC 100 Women list and we can't wait to see all the impact she will have in 2023!
11. Kimiko Hirata, Climate Campaigner, Japan
Living in the only G7 nation with a significant pipeline of new coal power projects while being the fifth largest carbon emitter in the world and the third largest importer of coal, Hirata has worked tirelessly to reduce Japan's dependence on fossil fuels and to uphold the Kyoto Protocol, which she worked on in 1997. 
Joined Global climate strike in a Tokyo. 2800 people. Very proud of people joining today, including my daughter, age 12. #GlobalClimateStrikepic.twitter.com/5faBAlNZul

— Kimiko Hirata (@kimikohirata) September 20, 2019
She founded Kiko Network, a Japanese nonprofit organization focused on halting climate change and Japan's contributions to it. Her advocacy eventually saw plans for 13 new coal plants shuttered, and several Japanese coal development companies announcing that they would no longer be financing old or new coal projects. Talk about impact. 
"We know our efforts are hugely important, and appreciate the recognition of our work in Japan by the international community," Hirata said in a statement. "I will work to further accelerate decarbonization efforts in Japan and beyond with various stakeholders."
In 2021, she became the first Japanese woman to win the Goldman Environmental Prize, often referred to as an "environmental Nobel Prize" and now oversees an independent climate focused think tank called Climate Integrate. 
12. Moud Goba, LGBTQ+ Activist, UK
For the past 20 years, after she fled her native country Zimbabwe, Goba has worked with several grassroots organizations in the UK to help promote the integration of refugees and advocate for safe spaces for LGBTQ+ people. 
In her work to promote LGBTQ+ rights, she works as the national manager for Micro Rainbow, an organization which works to provide safe shelters for asylum seekers and refugees who identify as LGBTQ+.
Wearing my message today. #Standbyyourtrans thanks @transcreativeukpic.twitter.com/hvCxs6MAm1

— Moud Goba 🏳️‍🌈 (@MsMGoba) July 25, 2020
Goba, who was named on the 2022 BBC 100 Women list, also leads the organization's interventions, which provide 25,000 bed-nights a year to homeless people in the UK. 
Most recently, she was involved in the integration process of LGBTQ+ refugees arriving in the UK from Afghanistan. She is also a founding member of UK Black Pride and the current chair of its board of trustees. She's definitely a force to pay attention to in 2023.
13. Ibijoke Faborode, Women's Leadership Advocate, Nigeria
With historically low participation in government, Nigerian women also face discriminatory laws and policies shaped by the country's patriarchal nature. Faborode wants to change this and is using her wealth of knowledge to develop a new generation of Nigerian women who are actively participating in politics and governance. 
"Inclusion is something. When you have a populace and you have 5% deciding for others or you have 95% of men deciding for the society, it can't be inclusive," she told ThisDay in November. "I don't come into a room because I am a woman, when I enter a room, my presence will speak for me, my intelligence will show forth, and I will act and deliver. Let's ensure that when we are creating policies, everybody is a part of that process."
She is the co-founder and executive director of ElectHER, a nonpartisan nonprofit working to reduce the gender gap in political representation across Nigeria and Africa. Faborode also serves in the Leadership Council of the Democracy and Culture Foundation, which focuses on new ways to improve democratic processes.
With a big election coming in Nigeria in 2023, we can't wait to see the impact of Faborode's #Agender35, a campaign through which her organization will be backing 35 women, across the political landscape, who are running for local or federal office.
14. Chanel Contos, Sexual Consent Activist, Australia
Back in March 2021, Contos posted a poll on her Instagram page asking if her followers knew anyone who had been sexually harassed at school — 200 people responded in the first 24 hours. Now, Contos and her Teach Us Consent movement have gathered more than 6,000 testimonies of sexual assault, driving a revolution in sex and consent education in Australia. 
In response to those testimonies, she started a campaign and launched a petition that saw over 45,000 signatories and led to the Australian government agreeing to make consent education mandatory in all schools from kindergarten until year 10 from 2023. 
"When I started the petition, my intention was just to get [three schools] to teach consent. I never really thought it would go this far," she told Financial Review in February. "If you had told me a year ago that I would have had a commitment from the government to mandate consent education in the federal curriculum I would have said, 'What the fuck?',".
Contos, who turned 24 this year, is also the director for the Australia Institute's Center for Sex and Gender Equality and is now working to educate people about "stealthing" (or non-consenual condom removal) as well as criminalization of the act. 
15. Michael van Niekerk, Anti-Gender-Based Violence Advocate, South Africa
A few days after the rape and murder of South African university student Uyinene Mrwetyana in 2019, van Niekerk opened the Instagram page "Keep the Energy" to maintain awareness on an issue that has plagued South Africa for decades: gender-based violence.
"I felt that the anger and activism should not die down after a few days," he told Glamour SA in August. "I want people to be as angry as they were when Uyinene was murdered whenever a woman, child, or queer person is killed."
Since then van Niekerk has continued to share stories of GBV and bring awareness to the issues surrounding the problem, both for women and girls and for the LGBTQ+ community. The page has grown to more than 100,000 followers, become a registered nonprofit organization, and van Niekerk now hopes to build a women's shelter. So keep your eyes peeled for his work in 2023. 
As a self-styled eco-feminist, Kolo works at the intersection of climate and gender in her work as the leader of Madagascar's national coalition on climate justice and gender.
In the last three years — in what the UN has called the first climate-induced famine — droughts, cyclones, and floods induced by climate change have forced the people of Madagascar to find new homes and new livelihoods as food and water scarcity continued to increase, despite the country being a low emitter of greenhouse gasses. 
Across the Malagasy population, women and children are bearing the worst impact of these weather events.
The impact of these extreme weather patterns have been devastating on Madagascar, which is also the fourth poorest country in the world. But this hasn't stopped Kolo and her organization Green N Kool, which constructs sustainable playgrounds for public schools and orphanages, creates and distributes other eco-friendly, recycled products, and educates people about sustainability. She was awarded the Mandela Washington Fellowship 2022 Leadership Impact Award and also works as the regional director for nonprofit People Power Inclusion, which tackles poverty through the green economy. Keep an eye out for her in 2023!
"We don't want to be seen only as poor victims of climate impact, patriarchy, and violence," she told the BBC. "I feel so optimistic and proud when I see that we women can be resilient, despite all the difficulties."
17. Lina Abu Akleh, Human Rights Campaigner, Palestinian Territories
It can't be easy to become the face of your family's global campaign for justice and accountability but Abu Akleh is doing just that with grace and grit. 
Since her aunt, Al Jazeera journalist Shireen Abu Akleh, was killed while reporting on an Israeli military raid in Palestine in May 2022, Lina has ensured that the family's call for justice has continued to ring true around the world, and especially in the US. 
"Because she's a Palestinian-American, she hasn't received the same action, the same attention, as she would if she was killed somewhere else," Lina said during an NPR interview in October. "And this is something that's very unfortunate, but it also continues to show the double standards that the international community has and that the US has. It's very sad that if she was killed in a different part of the world, then we would probably have justice and accountability from day one."
Lina was named in the 2022 TIME100 Next list of emerging leaders around the world and continues to call on the international community to deliver justice for her aunt and her family.
18. Nyombi Morris, Climate Activist, Uganda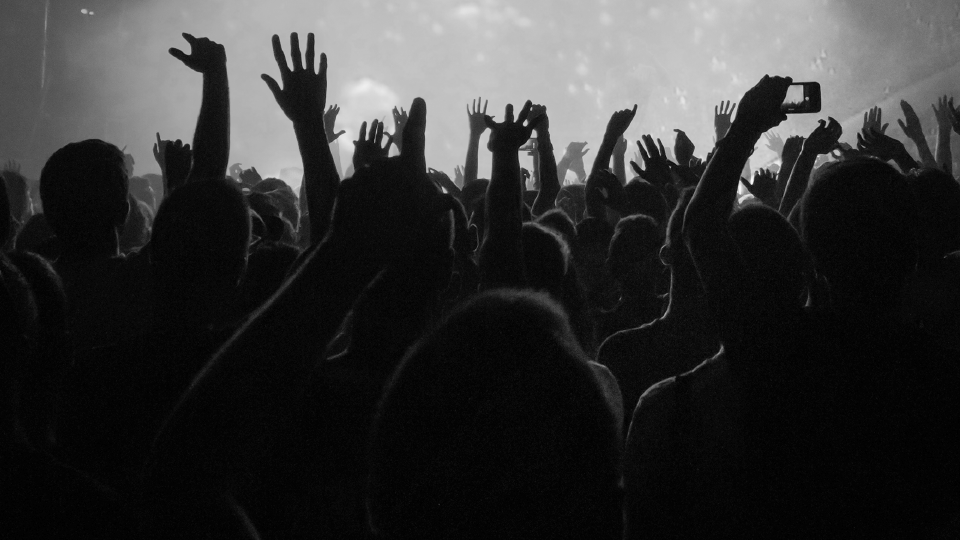 Nyombi Morris is a Ugandan climate activist and social media manager for a climate justice non-profit organization called Rise Up Movement.
Nyombi Morris is a Ugandan climate activist and social media manager for a climate justice non-profit organization called Rise Up Movement.
Image: Courtesy of Nyombi Morris
Growing up in a low-income community directly impacted by severe weather and plastic pollution led to Morris' climate-focused activism. In 2019, after a meeting with fellow Ugandan climate activist Vanessa Nakate, he began putting all his energy into fighting climate change within his community. 
At first he started by planting trees in his community and joined the climate justice nonprofit, Rise Up Movement, to search for climate solutions. Today, he is the CEO of Earth Volunteers, a climate education organization based in Uganda, and leading conversations on plastic pollution and recycling in his community. In spite of harassment and security concerns, Morris continues to fight for his community.
"We are tired of pretenders. I always try my best to remind my people and those who follow me on social media to believe in the power of their own voice," he wrote for Global Citizen in 2021. "That the more noise you make, the more accountability you demand from your leaders, the more the world will change for the better. That's why it's hard to see me giving up."
It's activists and advocates like these who keep the world fighting, to find solutions to our biggest challenges, to give us all hope and inspiration for a better future. They are spokespeople for their communities, they are the change we want and need. Make 2023 the year you support your local activists, and join the movement of Global Citizens around the world taking action to support and protect the world's activists in the mission to end extreme poverty NOW.