---
Why Global Citizens Should Care 
Global Citizen action takers like Mandy Beck are vital in our mission to end extreme poverty by 2030. Each of you has the power to raise your voice and demand change from your political leaders, from businesses and the private sector, from philanthropists, and more. Change isn't going to happen unless we shout for it loud enough. Join the movement by taking action here to help end extreme poverty.
---
At Global Citizen, it's your actions that drive real change in the fight to end extreme poverty.
By raising your voices — through taking actions like sending tweets and emails, signing petitions, calling up your political representatives — you're putting pressure on world leaders to step up and help create a world that's equal and fair. 
Since 2009, Global Citizens have taken over 24.2 million actions, resulting in commitments worth $48.4 billion. That's already impacted the lives of 880 million people globally to date.
Just one of the Global Citizen action takers who has helped make this happen is 26-year-old Mandy Beck, who works at a law office in Düsseldorf, Germany.
On top of her job, she's also currently writing her master's thesis on international environmental law at the University of West England in Bristol.
Beck is such an amazing Global Citizen that we invited her onstage at the Global Citizen Live event — held in Berlin in May 2019 — to give a speech.  
Now, we asked Beck why she joined the Global Citizen movement, and what being a Global Citizen means to her. 
How long have you been a Global Citizen for?
I've been regularly participating in campaigns since the end of 2018. I first learned about Global Citizen as a member of a local Rotaract club [a youth charity]. The Rotaract umbrella organization, Rotary, works with Global Citizen in the fight against polio. 
Why did you decide to become a Global Citizen?
People who work to combat inequalities at a regional, national, or international level may find themselves losing faith in the face of the need for drastic change. 
But Global Citizen helps me see how many tangible successes are achieved every day. 
Global Citizen also shows me how easy it is to become active, and that the voice of just one individual is more influential than you might think. With just one click or a tweet, everyone can make a contribution.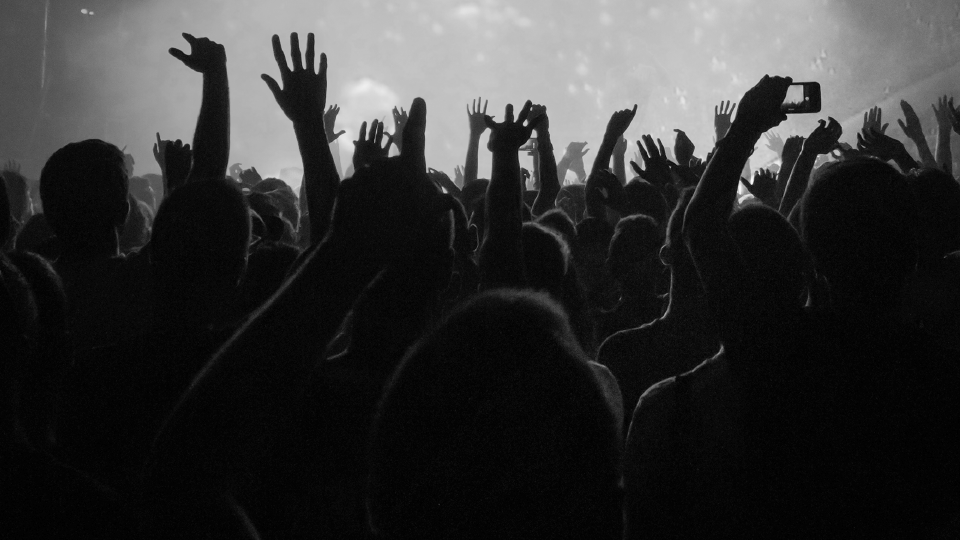 Can you remember the first Global Citizen action you participated in?
It was an action that asked decision-makers to pledge their support for polio eradication. 
But the real variety of the actions to take became clear to me at Global Citizen Live in Berlin. The actions of Global Citizens ensured that help for about 4 million people was assured at that event.
Since I am also involved in the fight against neglected tropical diseases (NTDs), Global Citizen asked me to be on stage at the event and give a short speech. It was an overwhelming moment. 
As a Global Citizen Super Activist, I spoke on behalf of all Global Citizens who, like me, have called on world leaders to eradicate NTDs. 
I also urged Development Minister Gerd Müller — who was also at the event — and the German Federal Government to increase its commitment to combating NTDs. The petition is online and can still be signed by Global Citizens around the globe. 
Why do you think we should all be global citizens?
A global citizen is someone for whom political and geographical borders aren't important for their self-image. 
The greatest challenges facing the planet, such as climate change and extreme poverty, don't recognize these borders either. 
As a global citizen, you stand up for all people equally and do not wait for others to become active. Having this attitude would also yield results in international dialogue in the fight against poverty.
Which Global Citizen issue interests you most?
This is a difficult question, as we need to take action on all issues in order to end extreme poverty once and for all. 
However, I like to particularly focus on the issues that could be solved even by using very few resources, or by sharing knowledge — like, for example, neglected tropical diseases and polio. 
Has your action-taking with Global Citizen also inspired you to act differently in your daily life?
The Global Citizen actions and newsletters encourage you to rethink your day-to-day activities, and especially your consumption. 
The actions are presented in a simple and understandable way by the Global Citizen team, so that you can easily share, discuss, and think about them with family and friends.
---
"Action Taker of the Week" is a new Global Citizen series that focuses on the everyday Global Citizens taking action around the world. We'll be featuring a Q&A with a new action taker every week. You can start taking action here.
Want to be the first to know about updates and conversations about our campaigns and advocacy? Join our community of action takers in our Facebook group here.