Health
A New Case of Polio Was Just Diagnosed in Afghanistan
The world is nearly rid of this disease.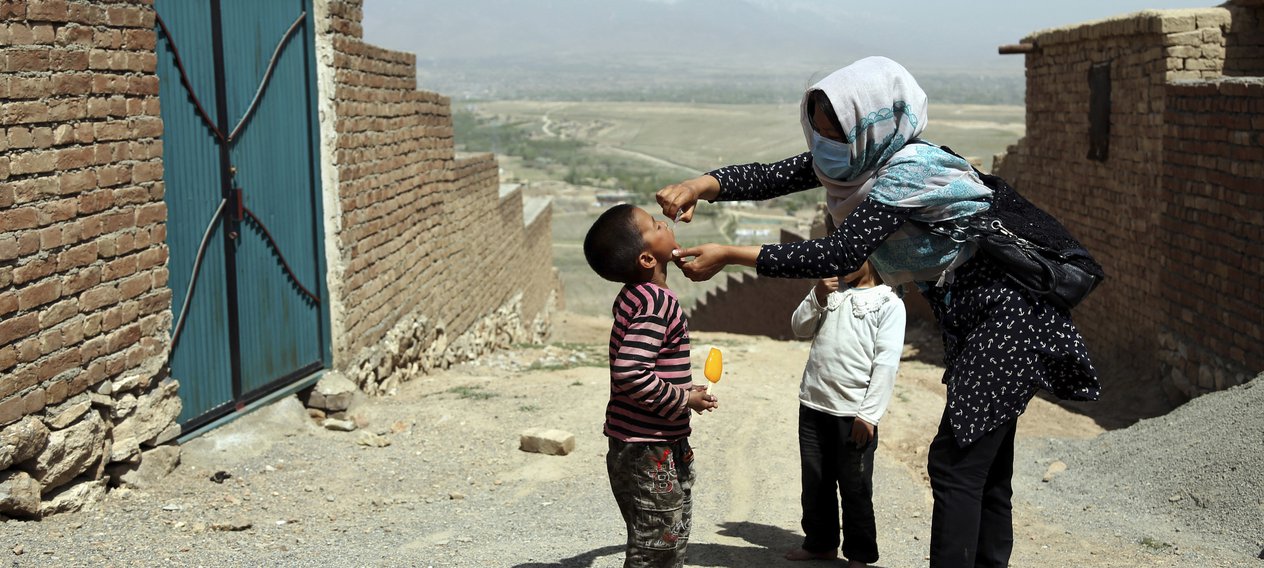 An Afghan health worker vaccinates a child as part of a campaign to eliminate polio, on the outskirts of Kabul, Afghanistan, Tuesday, April 18, 2017. (AP Photo/Rahmat Gul)
Despite hopes that polio could be eradicated from the globe in 2017, a new case of the disease was diagnosed in Afghanistan this week.
That brings the total new cases of wild polio this year to eight, in countries including Afghanistan, Pakistan, and Nigeria — the only three countries on Earth where the disease remains in circulation.
There are also two countries that have had outbreaks of a second strain of polio that is derived from the polio vaccine: Syria and the Democratic Republic of Congo.
Afghanistan has remained a challenging target for wild polio eradication efforts due to security risks for medical professionals trying to deliver the vaccine, according to the World Health Organization.
Read More: New Polio Cases Reported in DR Congo, the First in 5 Years
The WHO announced the new diagnosis today, saying it was detected near Kandahar, one of the only remaining hotspots of polio in Afghanistan. It is a city near the border of the country and Pakistan, in what the WHO calls the Quetta-Kandahar transmission corridor.  
Afghanistan has now had five of the eight new polio cases this year and is trying to implement an emergency response plan to prevent further spread during the second half of 2017, according to the WHO.
Read More: WTF Is Polio? 17 Facts About the Disease That We're This Close to Eradicating
Pakistan has had the three other cases of wild polio diagnosed in 2017.
There have been no new cases in Nigeria at all this year, a hopeful sign for health officials who hope to rout out the disease in the country that was, just a few years ago, removed from the polio-endemic list before being added back on. The disease crept back into Nigeria during gaps in vaccinations in places that were hard to reach when they were under the control of the terror group Boko Haram.
There were four cases in Nigeria last year, the last of which was diagnosed in August, nearly a year ago.
Global Citizen is working to bring about the end of polio in the world, securing commitments from world leaders to help fund vaccine efforts. Earlier this year, Canada pledged $100 million to try and finish off polio in the near future.