---
Why Global Citizens Should Care 
The United Nations' Global Goals are the universal calls to action for ending extreme poverty and making certain that all people can enjoy peace and prosperity. But as long as people within the LGBTQ+ community continue to be deprived of the basic human right to lead their lives in their truest form then those goals will not be achieved. Join us here and take action to ensure that everyone gets to have the right to life.
---
Far too many African countries continue to demonize and criminalise homosexuality to this day.
While the world continues to try and be more accepting of people from all walks of life, there are still 69 countries where same-sex relationships are still considered to be crime. Nearly half of those countries are on the African continent. 
In this year alone, at least six LGBTQ+ South Africans have been killed in brutal homophobic attacks.  Many in the country have been advocating for the implementation of the Prevention and Combating of Hate Crimes and Hate Speech Bill, which will help prevent hate, bias, prejudice, or intolerance from happening against marginalized communities. 
To add to that, Ghana's first gay community centre was forced to shut down because of anti-gay rhetoric in the community. Upon the establishment of the centre many locals called for its closure. The owner had to go into hiding for their safety with no reports of efforts to re-open the centre.
But it's not all bad news. There have been a couple of African countries which have taken a step in the right direction when it comes to the rights of the LGBTQ+ community. Botswana and Angola have been the latest African countries to decriminalise same-sex relationships and join South Africa, Cape Verde, and 18 more in doing so.
Pride month is a time when we should be celebrating the lives of those in the LGBTQ+ community and their efforts in improving the lives of everyone in the community. Here are some of the activists who have helped shape the narrative of LGBTQ+ people in Africa — ones who have risked their safety in order to push the movement of the rights of those who were marginalized.
1. Simon Nkoli (1957-1998)
One of South Africa's most influential LGBTQ+ activists, Simon Nkoli fought not only the apartheid regime, but all sorts of stigmas, discrimination and prejudice against marginalised communities. At the young age of 18, Nkoli came out to his mother and was welcomed with the options of conversion — his mother took him to a priest and psychologists in hopes of changing his sexuality. 
Nkoli's sexuality almost cost him his position as the secretary of Congress of South African Students(COSAS), many of the members of the COSAS movement had lack of understanding or acceptance of homosexuality. This led to many debates within the organisation, but in the end he was finally granted to continue with his secretarial duties. 
Succeeding this, in 1982 Nkoli joined the Gay and Lesbian Association of South Africa (GASA) as one of the few black members of the organisation in efforts of intergrating his the activism.
After a Nkoli and fellow Black members endured a series of racial microaggressions as part GASA, he went on to start a branch of GASA known as the Saturday Group for people who were excluded by the main organisation.
While in prison in 1984 for treason alongside other anti-apartheid activists in the Delmas Trial, the organisation declined to support him, stating that the charges were not "gay matters".
After his release, Nkoli established the Gay and Lesbian Organisation of Witswatersrand (GLOW) alongside fellow LGBTQ+ activist Beverly Ditsie. The organisation went on to lead the first Gay and Lesbian Pride March in the country in 1990 with 100 people in attendance. 
"I am black and I am gay. I cannot separate the two parts of me into secondary or primary struggles. In South Africa, I am oppressed because I am a black man and I am oppressed because I am a gay man. So, when I fight for my freedom I must fight against both oppressions… " Nkolisaid in 1990 at the march.
2. Bandy Kiki 
<script async="" src="//www.instagram.com/embed.js"></script>
From a very young age, UK-based Cameroonian blogger and LGBTQ+ activist Bandy Kiki, knew that she was lesbian.
When Kiki first moved to the UK, she feared for her life whenever she would attend gatherings with members of the LGBTQ+ community because in her native country homosexuality is a criminal offence which can be punishable by maximum of five years in prison.
Since February 2021 at least 24 people have been arrested and forced to undergo an anal eximination and HIV test in Cameroon. 
Kiki has used her influence and platforms on social media to raise awareness about the injustices LGBTQ+ community face in Cameroon. She is a spokesperson for Rainbow Equality Hub, which fights for the rights of queer people in the country.
In April 2021 she publicly stood up for two transgender women from her home country who were arrested at a restaurant for wearing women's clothing and charged for "attempted homosexuality." Despite her support, they were sentenced to five years' imprisonment.
3. Richard Akuson
<script async="" src="//www.instagram.com/embed.js"></script>
Richard Akuson is a lawyer, editor and LGBTQ+ activist from Nigeria. In 2017, he started A Nasty Boy magazine, Nigeria's first publication that was dedicated solely to the LGBTQ+ members with the purpose of celebrating and recognising their lives and experiences in the west African country.
As he was finally starting to live his truth in university, Akuson was met with a harsh reality after his friend outed him to a campus he described as waging a "war against homosexuality."
After he was outed, Akuson was attacked by the homophobic students at the university and a day after his attack, he was outed to his parents. 
Following his attack and lack of acceptance from his parents, he left Nigeria to seek asylum in the US. His magazine continues to celebrate, embrace and empower homosexual people throughout the world, and more especially in Africa. 
4. Binyavanga Wainaina (1971-2019)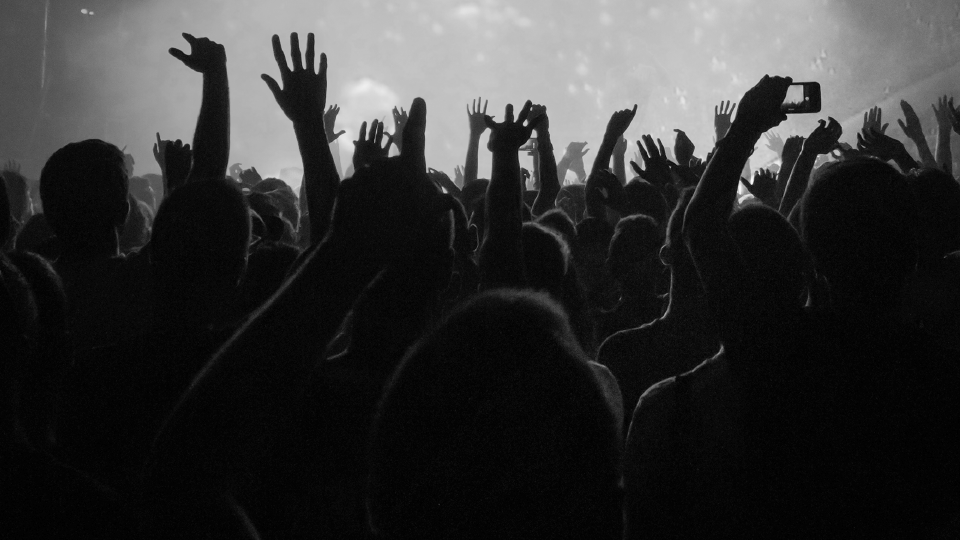 Binyavanga Wainaina gives a keynote at the African Literature Association Conference in Bayreuth, Germany on 3 June 2015.
Image: Talatu Carmen/Flickr.
Popular author and gay rights Kenyan activist Binyanvanga Wainaina first made his mark when he publically came out in his article entitled "I am a homosexual, Mum".
He later said the article was a missing chapter from his 2011 autobiography "One Day I Will Write About This Place," inspired by the demonization of homosexuality on the African continent. 
He wrote: "I am twenty-nine. It is 11 July, 2000. I, Binyavanga Wainaina, quite honestly swear I have known I am a homosexual since I was five. I have never touched a man sexually. I have slept with three women in my life. One woman, successfully. Only once with her. It was amazing. But the next day, I was not able to."
This coming out piece by Wainaina not only created conversations about homosexuality in his native country of Kenya where homosexuality still remains illegal, but lead him to be included on the TIME 100 as one of the most influencial people in the world.
5. Steve Letsike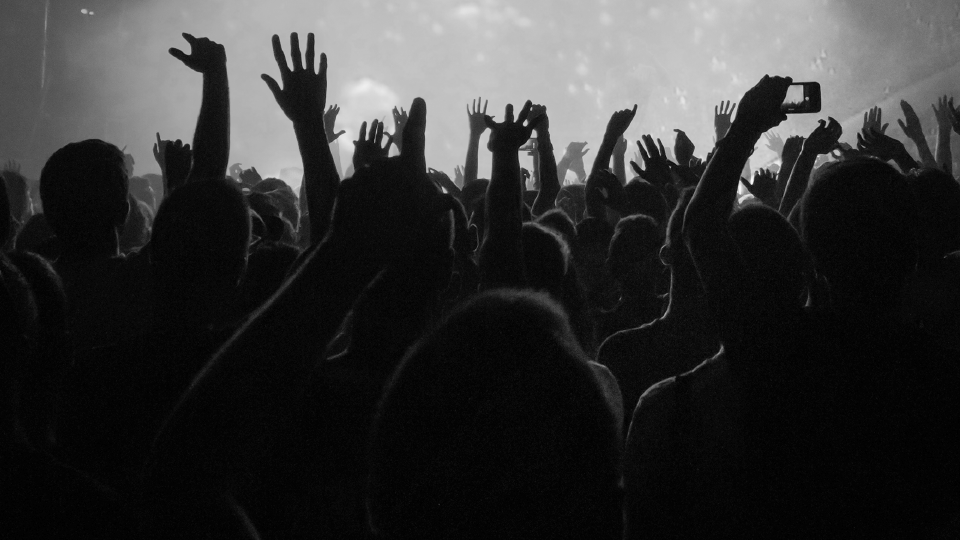 Steve Letsike, LGBTQ+ activist and Executive Director of Access Chapter 2
Image: Steve Letsike
South African LGBTQ+ and human rights advocate Steve Letsike is the founder and executive director ofAccess Chapter 2, an organisation that strives to promote and protect human rights of LGBTQ+ people, women and girls in South Africa. 
Growing up, Letsike did not conform to societal norms of what being a girl means. While in school she questioned the school's uniform rules, which prohibited girls from wearing trousers and finally got it changed. She started her high school's first girls only soccer team. 
Today, Letsike is a globally recognised human rights activist, serving in various structures locally and internationally, and co-chairs the National Task Team which works to attend cases of hate crimes that have been committed against LGBTQ+ people are currently in the justice system waiting to be solved or have just been reported. 
6. Dr Frank Mugisha
Congratulations Joe Biden & First Lady Dr Jill Biden ❤️❤️❤️🌈🌈🌈 pic.twitter.com/yKfd9r73ew

— Dr. Frank Mugisha (@frankmugisha) November 7, 2020
<script charset="utf-8" src="https://platform.twitter.com/widgets.js" async=""></script>
Ugandan LGBTQ+ activist Dr Frank Mugisha has lost friends, family and employment on his journey of fighting for the rights of the LGBTQ+ community in Uganda.  
Mugisha, who has been the Executive Director of Sexual Minorities Uganda (SMUG), has won several awards for his activism work, notably including the Robert F Kennedy Human Rights Award.
From a young age Mugisha knew from watching his peers, that he would have to hide his sexuality in order to accomplish his life dreams — but he was outed by his own brother at school. 
His journey to be an activist started small by teaching people about homosexuality. In 2010, Mugisha was among the people who successfully took Ugandan newspaper, Rolling Stone, to court after they published names, pictures, home and work addresses of people who were gay for them to be hanged.
In 2013, Mugisha opposed the criminalisation of homosexuality in Uganda. The following year in August the law was revoked.
Mugisha continues to fight for the queer community rights in Uganda, recently campaigning for the relase of 36 men who were arrested for attending a same sex wedding. 
7. Marylize Biubwa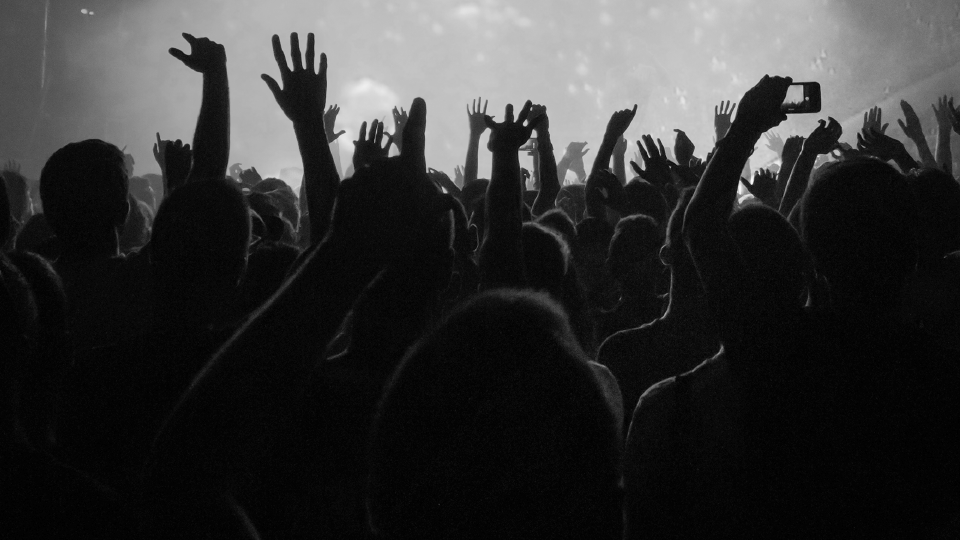 LGBTQ+ activist from Kenya
Image: Marylize Biubwa
Marylize Biubwa is a queer activist from Nairobi, Kenya. The east African country still upholds laws that came into place during the colonial era that criminalise gay sex. When she came out to her family, Biubwa was kicked out of her home and told to only return once she was a "normal person".
Biubwa has been part of and moderated panels in Kenya about gay rights. She uses her social media platforms to dispel myths about women and their sexuality, and myths about people within the LGBTQ+ community and the lifestyles they lead through the agenda of acquiring and providing information.
She currently runs the Face on Project, a research project for LGBTQ+ people in Kenya. 
8. Bisi Alimi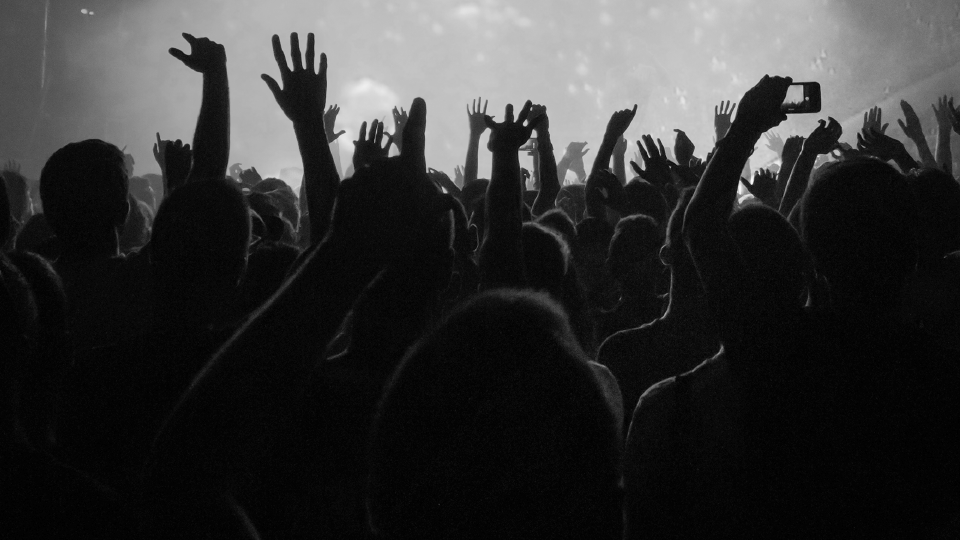 Image: Flickr/RedOnion_TEDx
The Nigerian born actor turned activist became the first Nigerian to publicly come out on national television.
He instantly lost his job and soon after recieving threats, he fled to the UK for his safety. He then founded Bisi Alimi Foundation that advocates for the rights of LGBTQ+ people in Nigeria thorugh research, training, fellowships and media engagement. 
In 2019, Bisi planned a pride event for his campaign for LGBTQ+ freedom in Nigeria, which he hosted in his hometown Lagos. 
9. Dalia Al Faghal 
<script src="//www.instagram.com/embed.js" async=""></script>
Dalia Al Faghal is the first woman to come out publically in Egypt. She was met with death threats and attacks on social media, but her bravery was able to lead an open platform of discussion of LGBTQ+ rights.
The Egyptian government had previously not wanted to recognize the existence of the LGBTQ+ community and still people in the community continue to face torture where they are often subjected to severe beating and sexual abuse. 
Faghal now lives in Sweden and continues to fight for the human rights for queer people and women in the world, she was one of the many the leading voices calling for the sacking of Egyptian TV host Yours Fouda for alleged sexual misconduct.
10. Alex Kofi Donkor
<script async="" src="//www.instagram.com/embed.js"></script>
Human Rights Advocate and an LGBTQ+ activist Alex Kofi Donkor opened the first LGBTQ+ community centre in Ghana, which was shut down by the police in February 2021. Donkor along with the other leaders of the centre had to flee the scene. The centre was opened in January 2021 and there was a lot of animosity among the locals when the centre first opened. 
In an essay for Global Citizen, Donkor describes that he knew he was gay from a young age and tried his best to suppress it.
It was only at university where he started to accept himself for what he truly was and began to be curious about organizations that help people like him, and to his shock there were no LGBTQ+ organizations in Ghana.
This fuelled him to start his own organization in order to be a beacon of light for people who feel like him. Same-sex relationships are still considered to be illegal in Ghana and if found guilty one will be imprisoned for a maximum of 25 years.