In the world of innovation, not all inventions are created equal.
While beauty lies in the eye of the beholder, many would say that green energy inventions have a reputation for being ugly.
Water dams are incomparable to the natural beauty and power of a waterfall. Critics said the new Toyota Prius design "fell out of the ugly tree and hit every branch on the way down."
Wind turbines have been called "a stalk of asparagus," "towering triffids" and "exoskeletal outer-space creations."
Take Action:Fight against global warming
But clean energy doesn't have to be ugly, and architects and inventors have created stylish eco-friendly structures that are as beautiful as they are clean.
Here are some of Global Citizen's favorite fashion-forward, green-world innovations:
1. Smog-eating tower
Standing at 7 meters tall, this smog-eating tower can clean enough air to fill one football stadium each day. Located in Beijing, the structure is the largest smog vacuum cleaner in the world. It works by creating a "bubble" of air that is 40% to 70% cleaner than the air around the rest of the city. A similar vacuum is located in Rotterdam.
2. Smog rings
From the creator of the smog-eating towers, these rings are the tower's other by-product. Dutch artist and architect Daan Roosegaarde discovered a way to compress smog into rings, and claims that by purchasing one ring a person donates 1,300 square meters of clean air.
3. Singapore's solar trees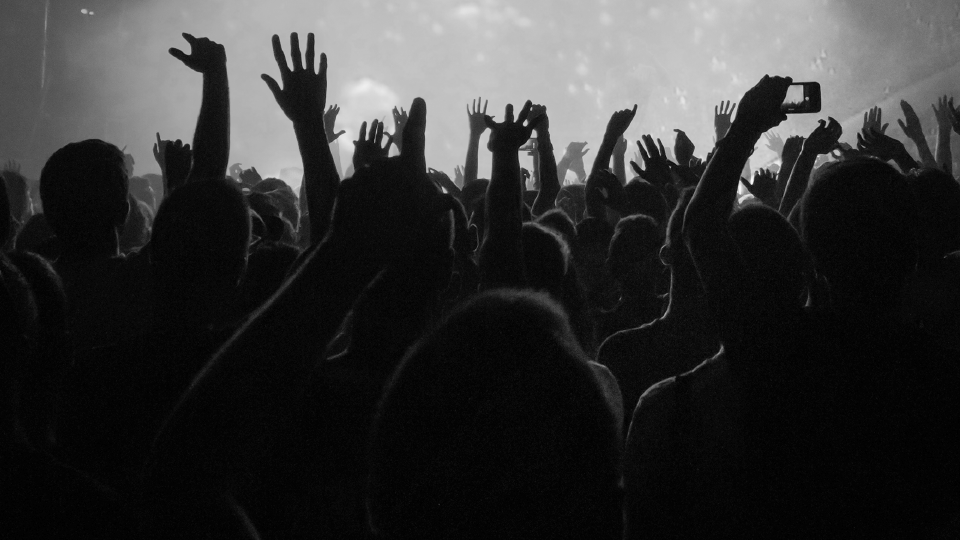 Image: Güldem Üstün/Flickr.
Rooted on Singapore's Gardens by the Bay, these 18 man-made trees stand at tall as 50 meters high and catch the eyes of anyone who visits the city's waterfront. They deliver a three-fold effect to the environment: generating solar power, collecting rainwater and working as air ducts for local flora and fauna.
4. China's "Forest city"
.@StefanoBoeri designed a pollution-fighting vertical forest tower in China: https://t.co/ntvlZvfPxwpic.twitter.com/EhIokztJfm

— AIA National (@AIANational) February 18, 2017
This magical-looking city could be out of a scene from a movie set in another world. Yet, construction on two towers called the Nanjing Green Towers is currently underway in China's eastern city, and could be complete as early as 2018. Together, the towers will hold 1,100 trees and 2,500 shrubs, which cascade from their balconies and rooves.
Read More:China Is Building a 'Forest City' and It Looks Magical
A similar structure exists in Milan, Italy, where construction on the "Bosco Verticale" finished in 2014. Unlike Milan, China is looking to expand the forest city effect throughout Nanjing and to build similar towers in Liuzhou and Shijiazhuang.
5. Mashambas Skyscraper in Africa
eVolo 2017 Winners Announced: https://t.co/SMhUwsuUSPpic.twitter.com/5YJNzkc7xi

— SkyscraperCity (@SkyscraperCity) April 12, 2017
Not only is this skyscraper stunningly beautiful, it also "brings the green revolution to the poorest people" and can modernize agriculture in developing African countries. The design for Mashambas Skyscraper won the 2017 eVolo skyscraper competition for its innovative design. Once built, the structure will work as an agricultural center, educational center and marketplace for communities in Sub-Saharan Africa.
6. Norway's Øvre Forsland power station
#FeaturedProject: Øvre Forsland og Bjørnstokk Hydraulic Power Stations https://t.co/UsaVerUXLPpic.twitter.com/M9uRiMucC7

— Architizer (@Architizer) December 26, 2016
Visitors to this region of Norway come for its beautiful nature. Instead of sticking out like a drab piece of concrete in an otherwise untouched forest, this hydropower plant blends in with its beautiful surroundings. The architecture firm that designed the structure said they intended for the outside of the plant to mimic the spruce trees in the area; they also incorporated local wood into the design.
7. Panda-shaped solar farms
Nothing to see here, just a panda-shaped solar farm 🐼 pic.twitter.com/BEIOrH7uIc

— dwnews (@dwnews) July 25, 2017
The panda is the new face of solar farms in Asia. Using light and dark solar panels like mosaic pieces, companies are building solar energy farms in the shape of cartoon pandas.
China has already built one in its northern region, the first of 100 the country aims to build, and construction is underway on a second. The two renewable energy farms can together prevent 1.06 million tons of coal from being burned and 2.75 million tons of greenhouse gas from being emitted in the next 25 years.
Fiji also announced that it will build a panda-like solar farm.
Read More: This Panda Bear Is Actually a Solar Farm and It's Saving China
8. Disney's Mickey Mouse solar field
Disney's 'Mickey Mouse' solar panel fieldhttps://t.co/mo1M0x7YGEpic.twitter.com/mzu5Rw3spz

— Tilos Horizon (@TilosHorizon) May 10, 2016
Although simpler in design than China's panda-shaped solar farm, this solar field in Orlando features another much-beloved animal.
Powered by Duke Energy, the 22-acre solar field is shaped as the head of Mickey Mouse. The solar-powered system is part of Duke Energy's effort to increase solar energy sources in Florida, and generates as much power as nearly 1,000 rooftop solar systems.
9. Smart Palms in Dubai
These large, modern palm trees are so much more than a stylish solar panel. Bent like a palm tree and complete with a bench, the structures were designed for pedestrians to take a rest in the shade and charge their phones while they're at it. Dubai installed its first Smart Palm in Zabeel Park 2015 and is currently working to install 100 more.
The design of the Smart Palms is symbolically important to the people of Dubai. Historically harvested for food and material, the tree is now a symbol of sustainability in the city.