Martin Luther King Jr., Harriet Tubman, Malcolm X, Rosa Parks, and Frederick Douglass might be the first names that come to mind when the subject of African American activism comes up. But there are thousands and thousands of brave men and women who have fought against racial oppression in US history.  
Take Action: Check Your Voter Registration Status With 'Just Vote' Here
Today, the field of black activism is more robust and powerful than ever, spanning all facets of society, driven by the understanding that the US remains a deeply unjust and unequal place, but sustained, ultimately, by the hope that change can be made.
Here are 9 black activists that you should know about:
---
Bryan Stevenson
Bryan Stevenson is the founder and executive director of The Equal Justice Initiative, an organization dedicated to fighting injustice in the criminal justice system. EJL seeks to end mass incarceration, excessive punishments, and the profound racial disparities in how justice is deployed in the US.
Stevenson is also one of the country's leading opponents of the death penalty, which is overwhelmingly applied to black convicts. The EJL has tried hundreds of capital punishment cases.
Read More: Why Black Lives Matter Is a Global Issue
The EJL has also conducted a painstaking investigation into the history of lynching in the US, and has uncovered more than 800 previously concealed instances of this atrocity. Through his work, Stevenson hopes to bring about a full and honest reckoning with the country's dark history
---
Ciara Taylor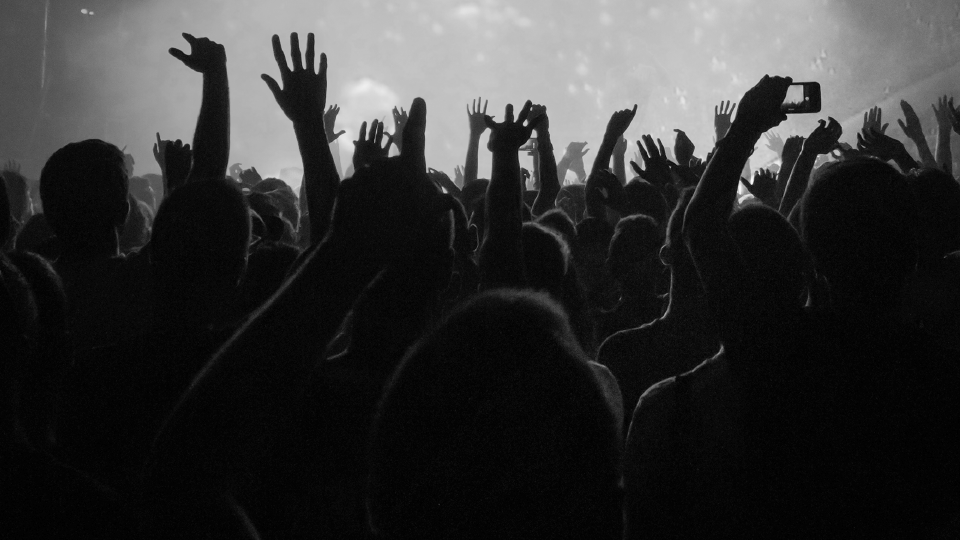 Ciara Taylor is a founding member of Dream Defenders, a community organizing collective that fights for social justice and boldly challenges the status quo. During her time at Dream Defenders, Taylor was the political director and then the director of political consciousness. She is well-versed in the structures of power that sustain inequality throughout the country and the world and she works to show regular people how they can make a meaningful differences within their communities.
She now works with Code Pink to raise awareness of the many consequences of the US invasion of Iraq and campaign to end war around the world. 
---
Ashley Jackson
Ashley Jackson is the director of the Human Rights Campaign in Alabama, where she champions LGBTQ+ rights. She focuses on the intersection of race, sexuality, poverty, and other factors that lead to the marginalization of people in society and she has been instrumental in advancing the cause of same-sex in the state.
Read More: 7 Civil Rights Activists Carrying Martin Luther King, Jr.'s Legacy
She co-founded both the Mississippi Safe Schools Coalition and the QYLTS (Queer Youth Leading the South) Activist Summer Camp. She was a board member of the Alabama Safe Schools Coalition, Equality Alabama, the National Safe Schools Roundtable and was worked on Race Forward's initial Better Together Southern Cohort, an effort that tries to bring racial justice into LGBTQ+ communities. In 2015, she kickstarted HRC's "Equality Is Our Business" campaign to promote workplace fairness and equal hiring opportunities.
"Equality makes good business sense and this pledge is another reminder to our legislators that Alabama business owners support and embrace the LGBT community," Jackson said in a statement at the time. "Regardless of our backgrounds, we can all agree that everyone should be treated with dignity and respect."
---
Maya Wiley
Maya Wiley has a long career fighting for a more just society at the NAACP Legal Defense and Educational Fund, the American Civil Liberties Union and the Open Society Institute.
She eventually went on to form the Center for Social Inclusion, which aims to dismantle the structural barriers to racial equality in society.
The institute focuses on achieving clean energy independence, food equity, and advancing opportunities for people of color. She has worked with farmers in South Carolina to build worker collectives and marketplaces and has influenced funding decisions for education in Mississippi. She also oversees the Maya Wiley Fellowship Program, which identifies and fosters community activists and budding politicians.
Now more than ever: "It may be true that the law cannot change the heart, but it can restrain the heartless." -Rev. Martin Luther King, Jr.

— Maya Wiley (@mayawiley) February 19, 2017
---
Michelle Alexander
Few people have more of an impact on US politics than Michelle Alexander, whose groundbreaking book "The New Jim Crow" illustrated the link between slavery and the industrial prison complex.
Read More: Who's Who in the ACLU: Meet the Non-Profit Defending Your Civil Liberties
Alexander's work shows the overwhelming biases of the criminal justice system and the devastating toll this has taken on black communities throughout the country. She fiercely advocates for a more just society as an acclaimed civil rights lawyer, legal scholar, and regular contributor of national news programs. While at the ACLU, she launched the "Driving While Black or Brown Campaign" to show how from the top of the funnel to the bottom of the funnel, the criminal justice system is stacked against people of color.  
---
Shaun King
Journalist, social justice advocate, and educator, Shaun King is relentless in his pursuit for a more fair society. King regularly exposes and directs his enormous following to the injustices of the criminal justice system and police violence in particular. But he boldly fights for everything from trans rights to Standing Rock protests to government corruption.   
He is a leader of "Injustice Boycott," a protest initiative that uses the economic pressure of regular people joined together to bring about change, and he regularly tours the country to inspire and activate students and communities eager for change.
---
Melanie Campbell
Evening of Excellence by Southern Company! @ncbcp_bwr @alwaysbellarose n the house! #CBCFALC15@BlackYouthVote@NCBCPpic.twitter.com/ZTNJ1i5f73

— Melanie Campbell (@coalitionbuildr) September 19, 2015
Melanie Campbell has been active in the civil rights, women's rights, and social justice movements for more than 20 years. Today, she focuses on increasing voter participation among black youth and fighting voter suppression efforts around the country through the National Coalition on Black Civic Participation.
She also runs the Black Women's Roundtable, which uses to "public policy forums, leadership training, and civic engagement and issue education campaigns" to empower black women with the skills and resources they need to tackle social issues within their communities.
Read More: Bringing Civil Rights Champions to Life as Your Favourite Superheroes
---
Esmeralda Simmons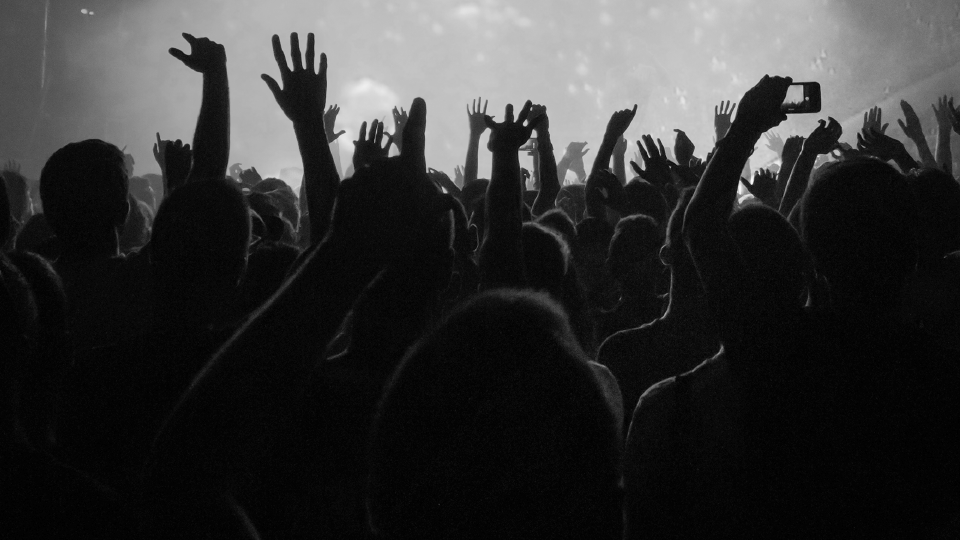 Esmeralda Simmons has been engaged in the political struggle for equal rights for more than 35 years. As a civil rights lawyer, she has worked in the department of education, for a federal judge, and throughout New York state and local government.
Toady, she runs the Center for Law and Social Justice at Medgar Evers College in Brooklyn, which offers free legal services to people facing voter suppression, police brutality, discrimination, and other issues.
---
Lateefah Simon
Meet @lateefahsimon, Bay Area Activist and one of the panelists for "From Homelessness to Housing in SF." More -> https://t.co/oxuIY82KN5pic.twitter.com/eDbiTRnXs1

— DISH (@DISHinSF) February 23, 2017
After winning a MacArthur genius grant in 2003 for her work helping homeless, poor, and formerly incarcerated women, Lateefah Simon went on to lead a number of prestigious institute's dedicated to fighting injustice, fostering development in marginalized communities, and giving young activists and leaders the chance to thrive.
Today, she heads the Akonadi Foundation, an organization that goes after the structural inequalities at the heart of US society. There, she works to expand opportunities for communities of color, improve media representation of people of color, and foster intersectionality.   
"This nation is at a turning point," she said in a statement. "Akonadi is not standing idle. The Foundation actively supports groups and leaders who are explicit about the need to transform unjust systems and structures that perpetuate harm to people of color. This is where I want to be."