The 2020 Tokyo Olympics have brought big wins for women and girls this week.
Athletes from Ireland to Japan, ages 13 to 46, competing in this year's Olympics have drawn even more attention to the athletic triumphs of women around the world. A series of groundbreaking firsts have already shown great strides for gender equality at the most gender-equal Olympics in history. 
After just a few days of competition, we've already seen women make waves in skateboarding, weightlifting, gymnastics, and more as they dominate the global stage. 
This year's long-awaited Olympic Games in Tokyo are part of a worldwide path toward normalcy after the Games were postponed due to the COVID-19 pandemic. But Olympians have shown that the world shouldn't return to "normal" — it needs progress. The 2020 Tokyo Olympics are setting an example for a more equal world to come, showcasing the best athletes from 206 countries, nearly half of whom are women and girls. 
Here are nine women and girls achieving big wins at this year's Olympic Games — both in sport and the fight for gender equality. 
1. Momiji Nishiya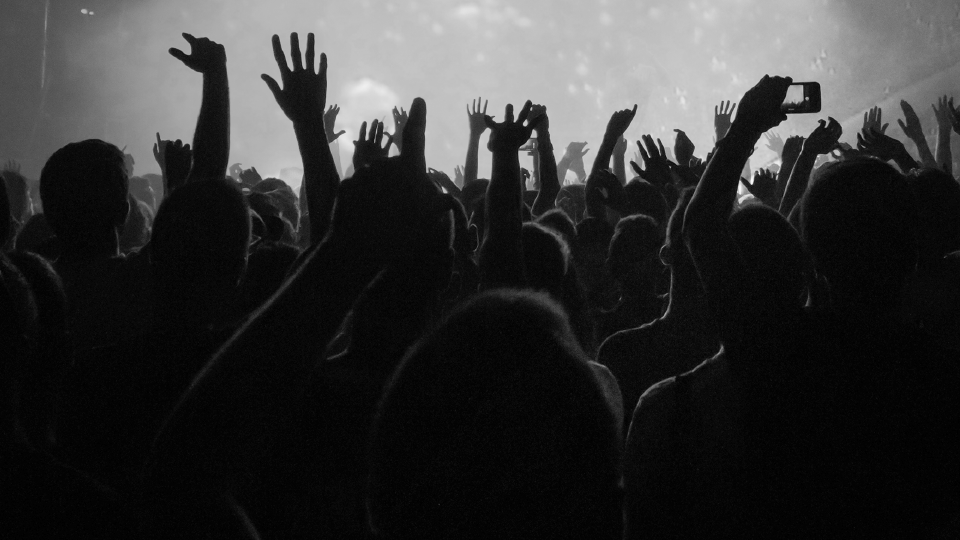 Momiji Nishiya of Japan reacts after winning the women's street skateboarding finals at the 2020 Summer Olympics, July 26, 2021, in Tokyo, Japan.
Image: Ben Curtis/AP
Thirteen-year-old Momiji Nishiya of Japan won gold in the first-ever women's Olympic street skateboarding competition on Sunday. Nishiya became Japan's youngest gold medalist and one of the youngest Olympic champions of all time. 
NISHIYA Momiji🇯🇵 has won the #Olympics first female #Skateboarding#gold medal - women's street at #Tokyo2020#UnitedByEmotion | #StrongerTogetherpic.twitter.com/mQxTCim17N

— #Tokyo2020 (@Tokyo2020) July 26, 2021
The competition was fierce — and youthful, with Brazil's Rayssa Leal, also 13, winning silver and Japan's 16-year-old Funa Nakayama taking bronze. Overnight, the internet fell in love with these trailblazing girls as they dominated trending topics, became household names, and set an aspirational example for young skateboarders worldwide. 
Regarding her win, Nishiya said: "I want to be the famous one who everyone in the world knows. I want to win at Paris 2024, too." 
2. Oksana Chusovitina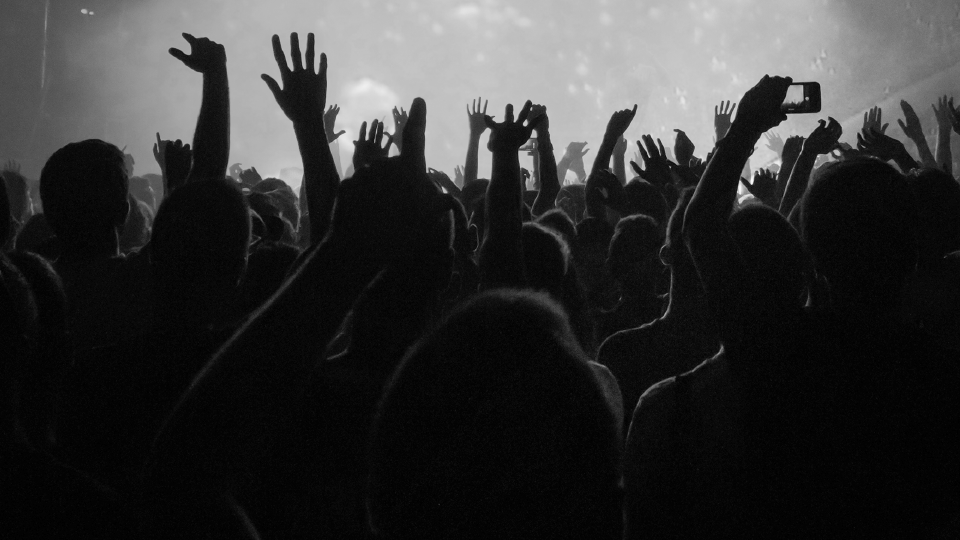 Uzbekistan's Oksana Chusovitina acknowledges those present after performing on the vault during the women's artistic gymnastic qualifications, her eighth Olympics participation, at the 2020 Summer Olympics, July 25, 2021, in Tokyo.
Image: Ashley Landis/AP
This year's Olympics proved that the barriers of gender and age are meant to be broken. Uzbekistan's 46-year-old Oksana Chusovitina competed in her last gymnastics tournament after a 29-year Olympic career filled with wins. Since her first win in 1992 where she won gold, Chusovitina has collected 11 medals from 17 world championships and had five moves named after her. 
She is also the only female gymnast to compete in eight Olympic Games and is the oldest female Olympian in history. Her retirement comes after an impressive and long career. 
"I think it's time now, really," she said, according to the New York Times. "I want to be a mom and a wife." Those who have followed the path of the gymnastics legend shared bittersweet words, describing Chusovitina as an "icon" and wishing the best on her retirement. 
Oksana Chusovitina 1992 Olympics floor. This is Oksana Chusovitina 8th Olympics!! No words to describe how impressive that is. Forever an icon. Wishing Oksana the best of luck! I'm so excited to watch. pic.twitter.com/bif8O8ZTna

— Alexandra Raisman (@Aly_Raisman) July 24, 2021
3. Laurel Hubbard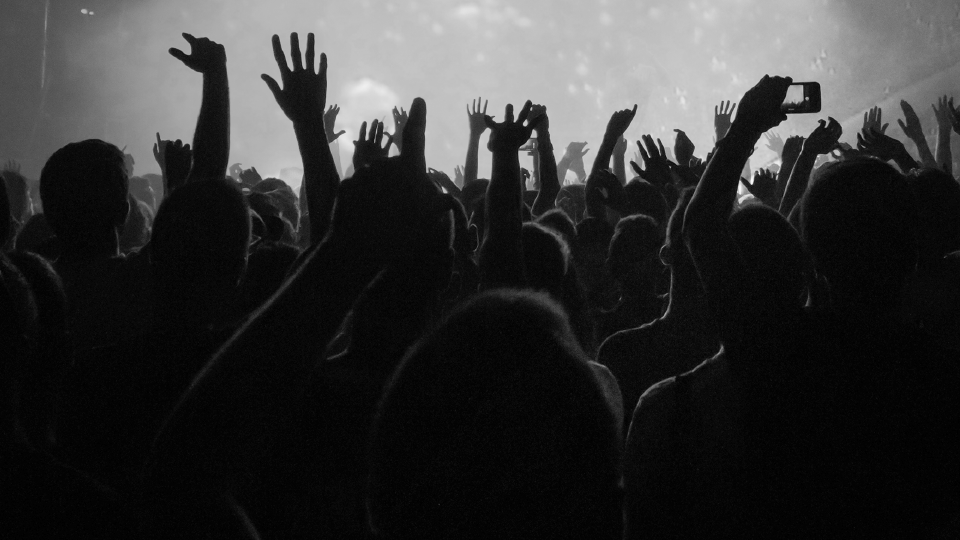 In this April 9, 2018 file photo, New Zealand's Laurel Hubbard lifts in the snatch of the women's +90kg weightlifting final at the 2018 Commonwealth Games on the Gold Coast, Australia.
Image: Mark Schiefelbein/File/AP
The 2020 Tokyo Olympics are not only a win for gender equality but LGBTQ+ rights as well. Paving this path of progress is New Zealand weightlifter Laurel Hubbard. Hubbard is ranked 15th in the world in the super heavyweight category and is the first openly trans woman to win an international weightlifting title for New Zealand. Trans athletes have been allowed to compete in the Olympic Games since 2004, but none have met the qualifications before. 
While Hubbard's competing has been met with transphobic criticism, fans and activist groups are showing their support for her and all the trans athletes competing in these historic Games. 
4. Hidilyn Diaz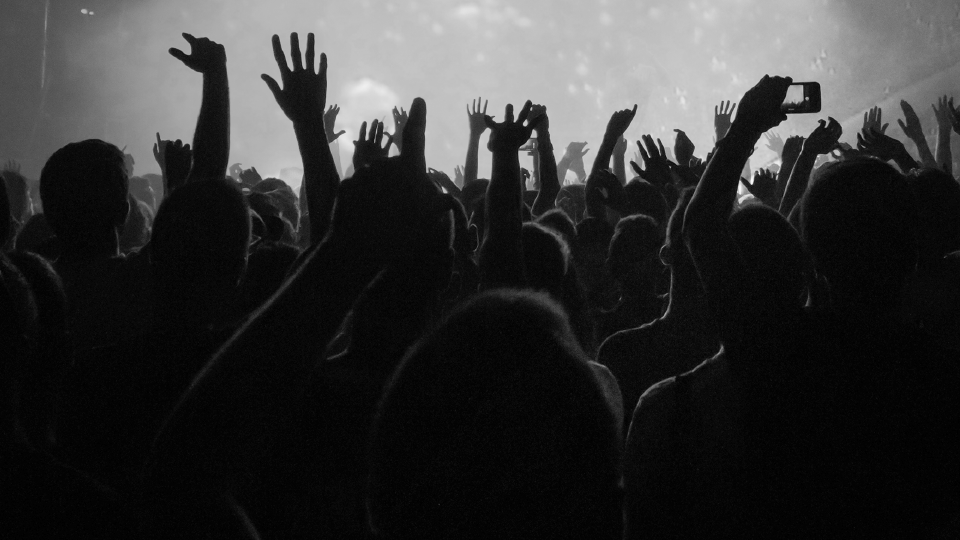 Hidilyn Diaz of Philippines celebrates after a lift as she competes in the women's 55kg weightlifting event, at the 2020 Summer Olympics, July 26, 2021, in Tokyo, Japan.
Image: Luca Bruno/AP
More firsts for Asian women came after the first few days of the Games when Hidilyn Diaz won the Philippines its first-ever Olympic gold medal. Diaz made her country proud when she grabbed the gold for women's weightlifting while breaking records in the process.
Diaz set a new Olympic record, lifting a combined weight of 224 kilograms (approximately 494 pounds) and breaking a 97-year streak of gold-losses for the Philippines. 
The 30-year-old, who serves in the Philippine Air Force, spoke on the challenges she faced on the road to the Olympics and the anxiety she felt before competing. 
"Honestly, I was nervous that I [wouldn't] be able to do it but the whole day, the whole week, I kept telling myself, 'I believe, I believe.' I was also prepared," said Diaz after she claimed the gold medal. 
The Philippines House of Representatives is already preparing for her triumphant return home with House Majority Leader Martin Romualdez calling the athlete "a national treasure."
Hidilyn Diaz is the Philippines' first ever Olympic gold medallist.

Here is the message for her people.

@diaz_hidilyn@psc_gov#StrongerTogether#Tokyo2020pic.twitter.com/NBehukb15j

— Olympics (@Olympics) July 28, 2021
5. Team Germany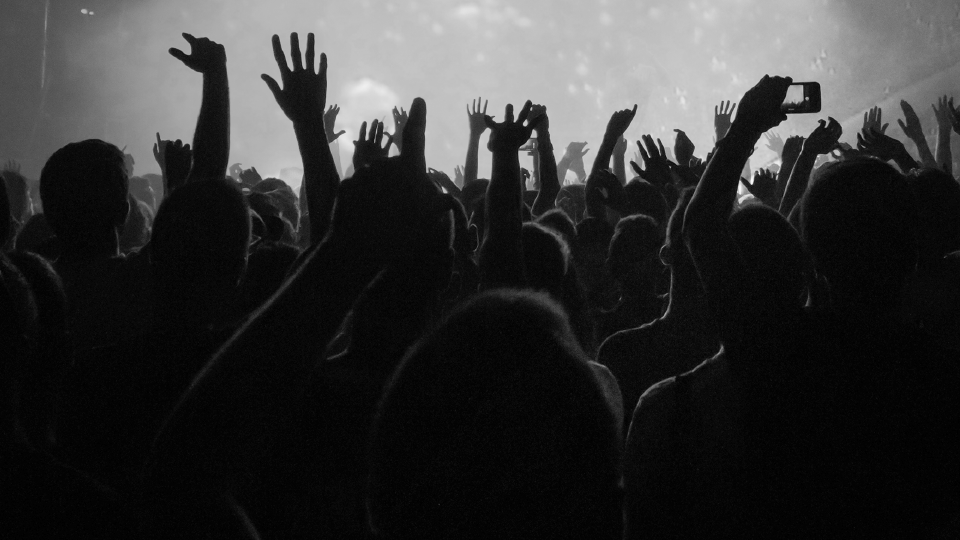 Sarah Voss, of Germany, performs on the uneven bars during the women's artistic gymnastic qualifications at the 2020 Summer Olympics, July 25, 2021, in Tokyo.
Image: Ashley Landis/AP
The women's gymnastics team from Germany entered the Olympic stadium at qualifications on Sunday and made a bold fashion statement. The four women chose to wear full-length unitards over more revealing leotards, in a decisive move meant to send a message to the world. Kim Bui, Pauline Shaefer-Betz, Elisabeth Seitz, and Sarah Voss were standing against the sexualization that runs rampant in the world of gymnastics. 
The team met before the Games and decided together to opt out of the more common bikini-cut attire. 
"We want to be a role model in any case, to make everybody have the courage to follow us," Voss said about the fashion statement that's been applauded worldwide. 
The 2020 Tokyo Olympic Games are the first Summer Games to follow the indictment of former US gymnastics coach Larry Nassar, who was convicted of sexually abusing the athletes he trained. 
Team Germany's message was hailed for its bravery across the globe with fans and fellow competitors voicing their support for the four women.
 "I think it's really cool that they have the guts to stand on such a huge arena and show girls from all over the world that you can wear whatever you want," said Norwegian gymnast Julie Erichsen.
6. Simone Biles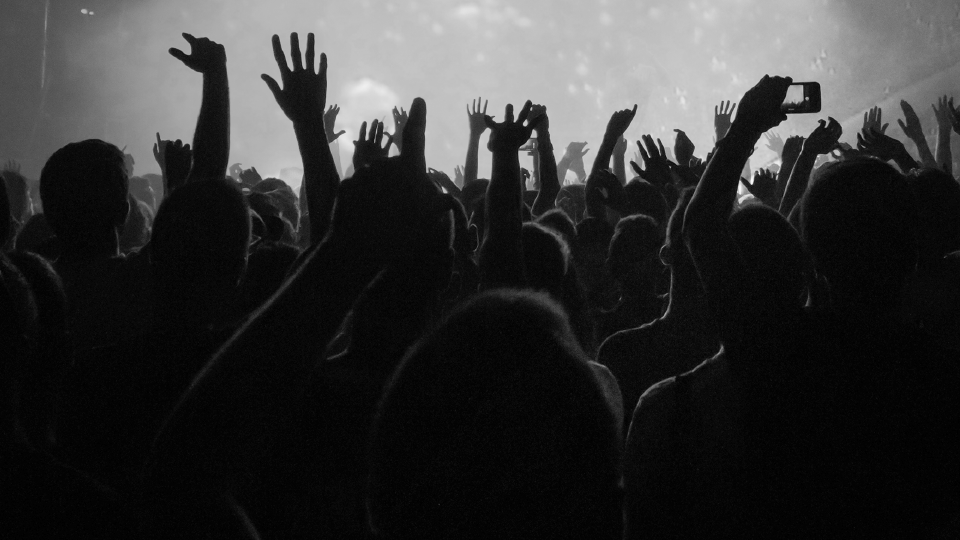 Simone Biles talks to teammates Jordan Chiles, back to camera, Sunisa Lee and Grace Mc Callum, left, prior to the uneven bars competition during the artistic gymnastics women's final at the 2020 Summer Olympics, July 27, 2021, in Tokyo.
Image: Ashley Landis/AP
The four-time Olympic gold medalists and internet sweetheart Simone Biles made her highly anticipated return to the stage at the Tokyo Olympics. The 24-year-old artistic gymnastics phenom became a legend at the 2016 Rio Olympics and has dominated the sport ever since. Biles is the most decorated gymnast in American history and holds the most world championship gold medals of any woman in the world. 
Biles' name is synonymous with breaking barriers, as she dominates the white-dominated sport and leads the way for more Black representation and inclusion. Biles is always the one to watch, but this year's Games held a new kind of weight for the gymnast. On Instagram, Biles opened up about the pressures of competing.  
"I truly do feel like I have the weight of the world on my shoulders at times," Biles captioned a tense but pensive photo of herself in her star-spangled uniform. 
Due to mental and physical health concerns, Biles withdrew from the women's gymnastics final on Tuesday. She cited a lost sense of self, fear of injury, and consideration for her teammates' standings.
"We also have to focus on ourselves, because at the end of the day we're human too," Biles said, according to the Associated Press. "So we have to protect our mind and our body, rather than just go out there and do what the world wants us to do."
Despite her withdrawal from the team final and the individual all-around competition at the Summer Games, the world has applauded the strength of this young Olympian as she takes her place in the spotlight as a champion for women and girls worldwide. 
7. Lee Kiefer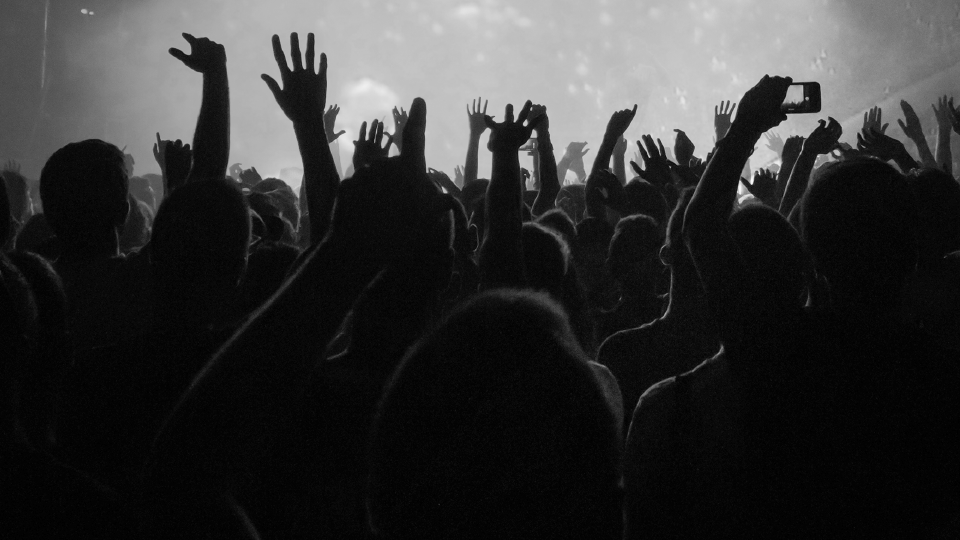 Lee Kiefer of the United States celebrates after defeating Larisa Korobeynikova of the Russian Olympic Committee in the women's individual Foil semifinal competition at the 2020 Summer Olympics, July 25, 2021, in Chiba, Japan.
Image: Andrew Medichini/AP
Lee Kiefer became the first American to win gold in individual foil fencing and the first Asian American woman to win gold for fencing in Olympics history. The 27-year-old Filipina is not only an Olympian but also enrolled in medical school. The Tokyo Olympics are Kiefer's third Games and the win marks her first medal. 
Kiefer not only made the Asian American community proud with her history-making win, but her husband as well, who is also fencing at this year's Games.
My wife just made my #Olympics dream complete @leetothekiefer 🥇GOLD

Words can't describe how bad she wanted this, how hard she worked, or how proud of her I am.

Thank you ALL for the incredible words of support. We felt each one of them. @TeamUSA@USAFencing HISTORY!!! pic.twitter.com/RGbBc8U4dB

— Gerek Meinhardt (@GerekMeinhardt) July 25, 2021
8. Sunisa Lee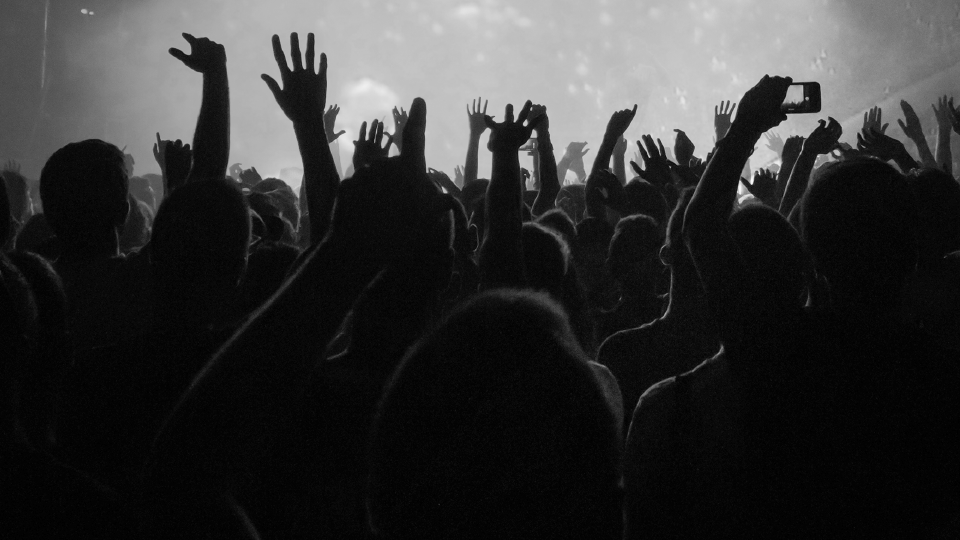 Sunisa Lee, of the United States, performs on the balance beam during the artistic gymnastics women's final at the 2020 Summer Olympics, Tuesday, July 27, 2021, in Tokyo.
Image: Ashley Landis/AP
After Simone Biles' withdrawal from competition, Team USA was left anchorless and their pursuit of gold uncertain. And then there was Sunisa Lee. 
Lee stepped up in her fellow teammate's absence and scored high numbers for her routine on the famously challenging uneven bars. The 18-year-old artistic gymnast is the first Hmong American to represent the US at the Olympics. After a year of family losses and injury, Lee stood strong at trials and the US Gymnastics Championship, even outscoring Biles on uneven bars. Her outstanding performance qualifies her for three more rounds of competition where she has the chance to pick up a medal — or three.   
Lee is proud to represent her community and to be an inspiration for Hmong people everywhere.
never been prouder to be apart of such an amazing team with an amazing group of girls. we stepped up when we needed to and did this for ourselves. we do not owe anyone a gold medal, we are WINNERS in our hearts. 🤍

— Sunisa lee (@sunisalee_) July 28, 2021
9. Carissa Moore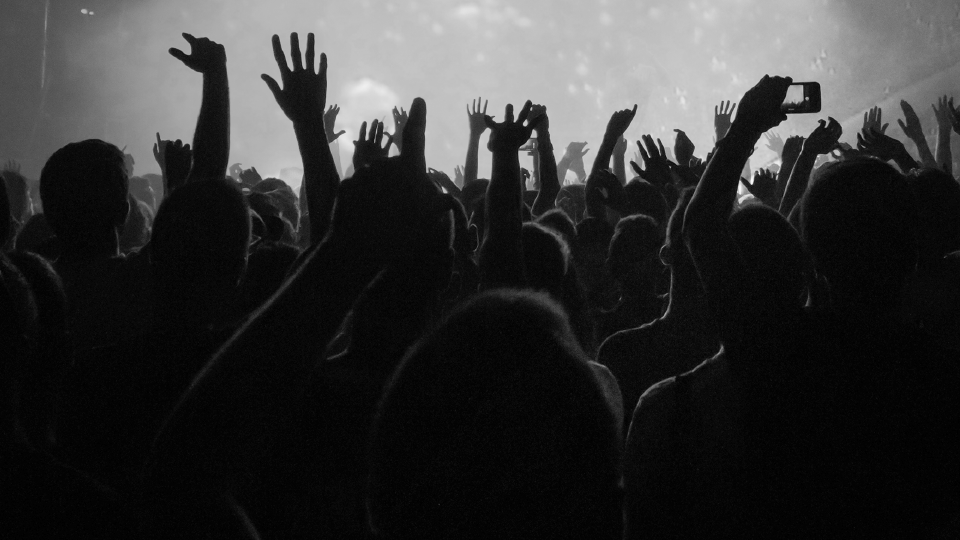 Carissa Moore, of the United States, celebrate after winning the quarterfinals of the women's surfing competition at the 2020 Summer Olympics, July 27, 2021, at Tsurigasaki beach in Ichinomiya, Japan.
Image: Francisco Seco/AP
Carissa Moore is the first woman to win an Olympic gold medal for surfing, one of the three new sports added to the competitions this year. The 28-year-old from Hawaii represented the US at the Games and dominated her competition by a 6.47-point lead. Moore faced off against South Africa's Bianca Buitendag under uncertain conditions as a storm rolled into Tsurigasaki Surfing Beach. 
The historic triumph comes after four world title wins and an induction into the Surfers' Hall of Fame. Moore first learned how to surf from her father at age five at Waikiki Beach in Honolulu. Supporters and family cheered on the Olympian back home, where Jan. 4 is officially Carissa Moore Day. 
---
You can join the Global Citizen Live campaign to defeat poverty and defend the planet by taking action here, and become part of a movement powered by citizens around the world who are taking action together with governments, corporations, and philanthropists to make change.