Editor's Note: In response to concerns raised by global citizens we have updated #7 (Black Jaguar White Tiger Foundation.) We appreciate and respect the feedback of global citizens.
---
Too often in the media, you hear the dark side of animal cruelty. Festivals where dogs are abused then slaughtered for their meat, elephants tortured to learn tricks, and tigers treated in the same manner. For every animal abused though there are many who are rescued and saved from mistreatment. These animals live on, protected by brave people and organizations in incredible locations around the world.
Animals share the planet with humans. They face the ravages of human created pollution and climate change. Protecting them is protecting the planet which shelters humanity.
So the next time you take a trip, consider dropping by one of these animal sanctuaries to see elephants roam freely 24/7 or a nursery where orphaned sloths are treated with love and compassion.
1) Elephant Nature Park - Thailand
Lek is known as "the elephant whisperer," she began the Elephant Nature Park 20 years ago as a safe-haven for the majestic animals. Elephants in the area are mistreated in the tourism and logging industries in Thailand.
Elephants thrive at the rescue and rehabilitation sanctuary Lek created and works hard to maintain. Some come with dislocated hips, and scars from bull horns (hooks stabbed into an elephant's ear by a trainer to teach tricks) and are free from a life of pain for the first time.
At Elephant Nature Park you can you can feed and visit with these animals or help give them a mud bath like this adorable video shows, but you won't see any painting, dancing, or giving rides. A large part of visits include learning about the past of each elephant as well.
If you're going to see any elephants in Thailand, skip the shows and head to the Elephant Nature Park where elephants roam free 24/7! You might even get to see Lek singing a baby elephant to sleep like the video above. Learn more about visits at their website here.
2) Lone Pine Koala Sanctuary - Australia
I had the opportunity to visit a very nice zoo in Queensland, Australia several years ago. The zoo boasted that it was one of the few places left which allows visitors to hold koalas. I watched as several of my peers opted in for photos holding the sleepy little marsupials. The Koalas however, were not as delighted. Koalas sleep about 22 hours each day and being woken up to take selfies with tourists is not their idea of fun.
Holding a koala is still a big tourism drive so many zoos allow visitors to pay extra to hold koalas. This generates needed income for communities and zoos that have few other economic opportunities.
Lone Pine Koala Sanctuary has strict guidelines to protect Koalas sleeping patterns. Koalas can only be held for no more than 30 minutes during the day. So they can sleep for a solid 23.5 hours if they want.
3. Sloth Sanctuary of Costa Rica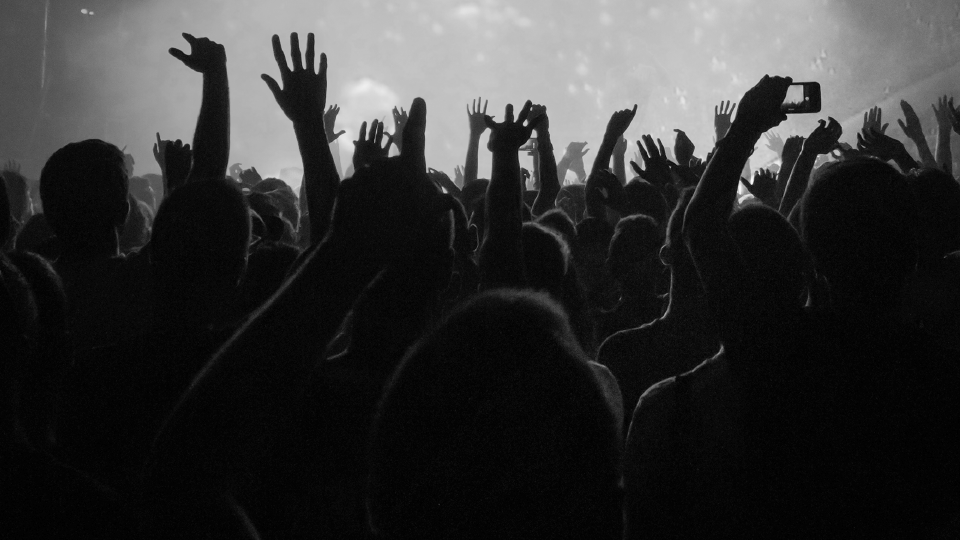 Image: © R Richardson
Founded in 1992, the Sloth Sanctuary of Costa Rica is the world's first sloth rescue center. Made internationally famous in the Animal Planet™ "Meet the Sloths" series, the center cares for injured, orphaned and abandoned sloths. Tours are offered to educate the public about these enigmatic creatures and how their main predator—man—affects the future of their species.
The two types of Costa Rican sloths are Bradypus variegatus (Three-fingered) and Choloepus hoffmanni (Two-fingered). Both have three toes—it's their fingers that distinguish them. Bradypus and Choloepus are actually two entirely separate slow-moving, tree-dwelling, leaf-eating mammals. Their extreme slowness is due to their unique metabolism and physical adaptations for survival in the rainforest.
Scientists at the Sloth Sanctuary revealed that sloths experience tachycardia when held by unfamiliar handlers; this can cause premature death. Sloths are also vulnerable to illness when exposed to outside microbes and allergens. This is why tour guests are able to see rescued sloths up close but without touching or holding them. Tours include a canoe ride to see the sloths' natural rainforest habitat. Human encroachment into this habitat is the single most avoidable threat to the future of the species.
Visit SlothSanctuary.com to learn more about sloths and how you can tour this one-of-a-kind facility.*
4) Tiritiri Matangi Open Sanctuary - New Zealand
This sanctuary is also a conservation project. In the 1980s conservationists spent ten years restoring the island (used as farmland in previous decades) to its natural habitat in hopes of bringing back native species. Their hard work paid off! Today, the island is an "open sanctuary" where endangered species (like the vibrant takahē) are thriving in their natural setting again.
To get here you can take a ferry from Auckland and make sure to check your shoes and the biosecurity notices because the sanctuary's staff work hard to protect native bird species and other natural inhabitants from invasive pests.
You can birdwatch and hike the island looking for little spotted kiwis, takahēs, and tuatara. To learn more visit their site here.
5) Wechiau Community Hippo Sanctuary - Ghana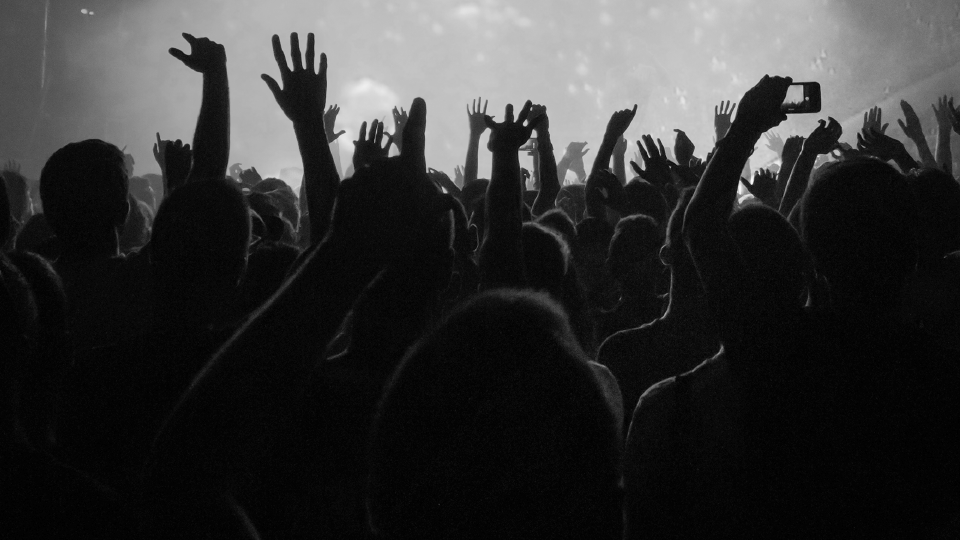 Image: Wikimedia: Paul Maritz
Along the inlets and crevices of African rivers lurk some of the world's most dangerous animals. Hippos kill an estimated 2,900 people in Africa per year. They are easily frightened and quick to react. Which means they also need to be protected.
In Ghana, there are only two hippo populations left and one of them resides in the Upper West Region on a 40 km span of the Black Volta River. In this region, the Wechiau Community Hippo Sanctuary (created by local chiefs in 1999) allows visitors to view the river's hippos safely while learning about the importance of hippo conservation.
Check out their website here.
6) The David Sheldrick Wildlife Trust - Kenya
According to one of Global Citizen's staff this is "one of the single best places on Earth." The David Sheldrick Wildlife Trust has rescued over 150 orphaned elephants and is one of the most successful elephant rescue centers in the world. They have also rescued rhinos, and lead on an Anti-poaching Project along with community development initiatives to provide a comprehensive approach to protecting wildlife.
The center's long-term goal is to reintegrate rescued elephants back into the wild where they can survive and thrive without threats from poaching.
To learn more about The David Sheldrick Wildlife Trust visit their site, and for incredible and adorable elephant photos try their Facebook page here.
7) Black Jaguar White Tiger Foundation - Mexico 
Editor's Note: After publishing this article many global citizens raised specific concerns about featuring Black Jaguar White Tiger (BJWT). BJWT claims to be a sanctuary for large cats and that the bulk of their animals are rescued from abuse. They have also become a dominant force on social media because of their photos of the animals as well as various celebrities being involved. Reporting from various sources has raised serious concerns about how much BJWT is a sanctuary and how much it is actually an exploitative "petting zoo." Respecting the opinions of our global citizens we have decided to replace the description of this sanctuary with a link to a Change.org petition asking BJWT to clarify their true nature and treatment of the animals. This article is intended to highlight positive works in providing sanctuary to animals across the globe. If the accusations prove to be correct about exploitative behaviors at Black Jaguar White Tiger, then it does not belong on this list. We at Global Citizen appreciate the passionate opinions of global citizens and thank them for raising concerns. Please sign the Change.org petition HERE to encourage Black Jaguar White Tiger to answer the concerns raised. 
8) Chengdu Research Base of Giant Panda Breeding - China
Panda's have an extremely hard time getting pregnant. Female pandas only ovulate once a year which is not so good for the species when they are up against environmental degradation and habitat loss from human development. Fortunately, there are places like the Chengdu Research Base which combines educational tourism, conservation education for visitors and research into panda breeding.
The UN Environment Programme even named this panda refuge one of the top 500 environmental conservation entities.
Learn more and see how you can visit the Chengdu Research Base of Giant Panda Breeding here.
9) Holly Hedge Animal Sanctuary - UK
Did you know about 7.6 million "companion animals", primarily dogs and cats. are homeless? Those are just the ones accounted for who enter shelters. While exotic animals are breathtaking to admire and fun for a trip, there are many shelters and rescue centers for domestic animals right in your own backyard.
Holly Hedge Animal Sanctuary is one of them. They rescue starved, abandoned, or abused animals (mostly dogs and cats, and some bunnies, too) and provide them with shelter from mistreatment and "the promise of a better future."
Check out Holly Hedge Animal Sanctuary here, or try your favorite search engine to learn more about local animal shelters near you.
10) Woodstock Farm Sanctuary  - US
Don't forget about the animals rescued from the animal agriculture industry such as cows, pigs, goats and chickens. These guys need a safe place to live once they are no longer in danger of slaughter for human consumption. These animals may not be considered as cute as baby elephants or sloths but a trip to the Woodstock Farm Sanctuary may convince you otherwise. You can rub the belly of a pig, frolic with goats and feed the chickens all in a day.
To learn more, check out their website here.
---
Sometimes when you travel it's easy to jump into wanderlust and go with the flow. Educating yourself on sustainable places to visit can make all the difference in providing you with the most meaningful experience and benefitting the people and place in which you are a guest.
Tourism can either help or hurt places in the world. It can destroy forests and beachfront ecosystems, and perpetuate cycles of poverty in the worst forms. Yet, it has the power to be an extremely beneficial tool for community growth, the protection of a species, and environmental protection.
The choice to invest and promote sustainable development and travel is up to you. Now you know about these incredible refuges for animals which are preserving ecosystems and educating their visitors on what's best for animals. Plus, seriously how cute are those baby sloths?
---
* Information about the Sloth Sanctuary of Costa Rica was contributed by Gerald R. Richardson in support of the Sloth Sanctuary of Costa Rica.