---
Why Global Citizens Should Care
Maxwell Mumba is a shining example of a young person, seeing something they wanted to change, and making that change happen. We can all be more like him, to drive our countries and our world forward towards ending extreme poverty. Join us by taking action to help end malnutrition here. 
---
Coming from the most humble beginnings, Zambian food and nutrition activist Maxwell Mumba has devoted his young life to uplifting other young people and spreading the importance of health and nutrition in his community — and one day, he hopes, in other countries, too. 
Mumba, now 23, began his journey in the nutrition industry in high school, becoming involved in clubs that worked to highlight the dangers of health issues within his community. 
It prompted him to start volunteering and training in advocacy at a local NGO called CITAM Plus, a community initiative fighting tuberculosis, HIV/AIDS, malaria, and other life threatening diseases.
Take Action: Call on Ireland to Support Female Farmers, Improve the Nutrition of Teenage Girls, and Tackle NTDs
Because of his incredible work, Mumba was chosen by the Centre for Infectious Disease Research Zambia (CIDRZ) to be an educator, and counsel youth who are currently living with HIV/AIDS. 
In his first day on the job, he counselled over 69 children and created a safe space for them to speak openly and freely about their struggles living with the disease.
Mumba continued with his studies at the University of Zambia in Psychosocial Counselling and trained in the United States along with CITAM Plus to become an advocate for change in Zambia. 
But while working with children living with HIV/AIDS, Mumba started to notice how malnourished they were.
"I was seeing a lot of children who came to pick up ARVs [antiretroviral drugs used in the treatment of HIV], but looked malnourished," he told Global Citizen.
Mumba believes that it is imperative that children, especially babies, receive proper nutrition. 
"I once experienced an 18-year-old girl named Rhoda Phiri, who had a baby," he said. "The baby was 18 months old, but it looked five months old. Rhoda did not look healthy like any other girl and the baby had malnutrition. 
"Two days after been admitted in hospital, the baby passed on, it was a sad event," Mumba recalled. 
This harrowing experience along with his concerns around youth with HIV/AIDS, are what drove him to use different media platforms to work to raise awareness in his community about the importance of nutrition.
After such a sad experience, Mumba created outreach programmes that taught the importance of food and nutrition in his community.
"I took time to have community outreaches to see how children are growing, only to find sad stories of many children who were stunted and malnourished," he said. "I started to sensitise the community on the importance of eating healthy foods as well as the importance of the first 1,000 days of a baby's life." 
"No child should die of malnutrition with the various local available foods," he added.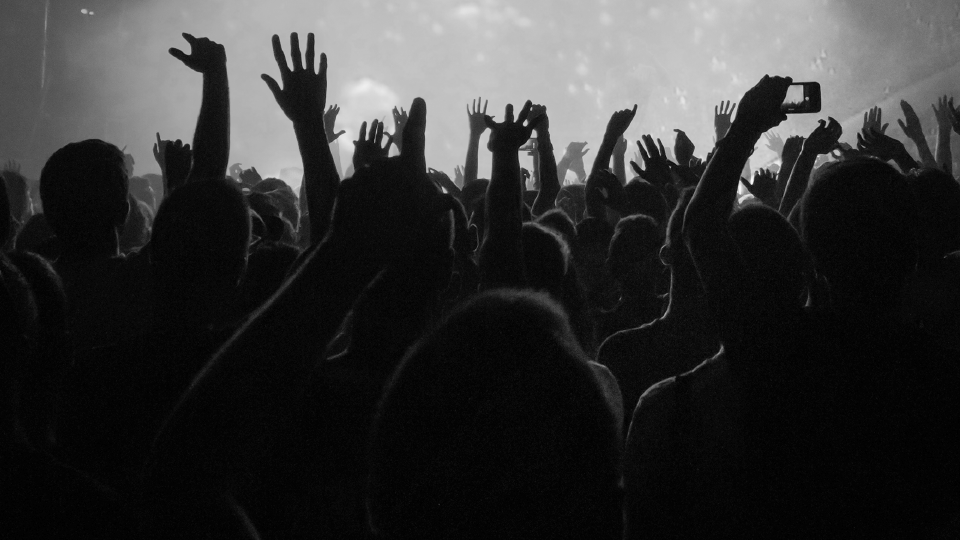 Image: Flickr/WorldFish
Zambia has one of the highest rates of chronic malnutrition in the world, and 40% of children under five years old are stunted in their growth— meaning their bodies, brains, and immune system have not fully developed. 
"Children who don't eat nutritious food are more likely to fail at school, fall sick with other conditions, and struggle to find work as an adult," continued Mumba. 
For him, nutrition investment is key in ending malnutrition in Zambia. 
And, while still young himself, Mumba is also working to inspire other young people to start becoming agents of change in their communities. 
"It's very important for the youth to be involved in the implementations of change because we are the future leaders of tomorrow," he said. "We still have the drive and we are the majority. The current decisions which are being made today will have a great impact on our future and generations to come."
"We have the power to form change and not be used as political tools when they need our vote but also in decision making," he added.
And 2018 has been a busy year for Mumba. He was picked to be one of the first Youth Leaders for Nutrition for training in Washington DC, in the US, and is the first Youth Leader in Zambia. He also undertook advocacy work to encourage the Global Fund to Fight AIDS, Tuberculosis, and Malaria to support the Zambian community in the fight against malnutrition.
He has also had meetings with the Civil Society Organisations (CSO SUN) who work on ensuring sufficient nutrition, to see how they can work together to improve the status of nutrition in Zambia.
Mumba has experienced challenges in his mission, however, but what keeps him going is his consistent support from his family and communities, locally and abroad. 
"My family has supported me from start and the feedback I get from the community gives me the courage to do more for them." he said. "Meeting with various policy makers who tell me that I am what the people need to make a change also keeps me going. It helps that they are recognising the work I do at grassroot level."
Mumba also shared the best advice for his peers and the youth at large.
"Let us be youths who are role models, who are able to be an example in our various communities," he said. "Let us be youths of influence and of positive change in our communities and take the nation forward. Change is in the hands of the youth today so let's not waste the time but treasure it."
---
The Global Citizen Festival: Mandela 100 is presented and hosted by The Motsepe Foundation, with major partners House of Mandela, Johnson & Johnson, Cisco, Nedbank, Vodacom, Coca Cola Africa, Big Concerts, BMGF Goalkeepers, Eldridge Industries, and associate partners HP and Microsoft.