Citizenship
You're a mess, FIFA!
FIFA rocked amid claims of corruption
I'm not ashamed to say that I love football. Like, proper love it. Watching the World Cup and supporting England is more than a hobby of mine, it's a passion. In fact it's the only time that myself, a diehard Liverpool fan, and my best mate, a bitter blue-nosed Everton fan, ever get along when it comes to football. I remember crying when we got beaten by Argentina in '98, and bunking off school to sneak the pub to watch England in 2002. I remember getting so annoyed at Cristiano Ronaldo in 2006 and being fed up with it all in 2010. The highs and the lows, I've been through them all.
But what I'm hearing in the news at the moment regarding FIFA is the lowest of the lows. This week seven FIFA officials have been charged with accepting bribes of US$150 million, with allegations spanning as far back as 24 years ago. It's a scandal that has rocked the footballing world to its core on the eve of the FIFA Congress, where FIFA President Sepp Blatter is seeking re-election for an historic fifth term.
FIFA has seen its fair share of scandals over the past few years, and the latest allegations may not be all that surprising to some. In recent years they have had a Vice President resign amidst bribery claims, accusations of wrongdoing in its World Cup selection process and allegations of migrant workers abuse.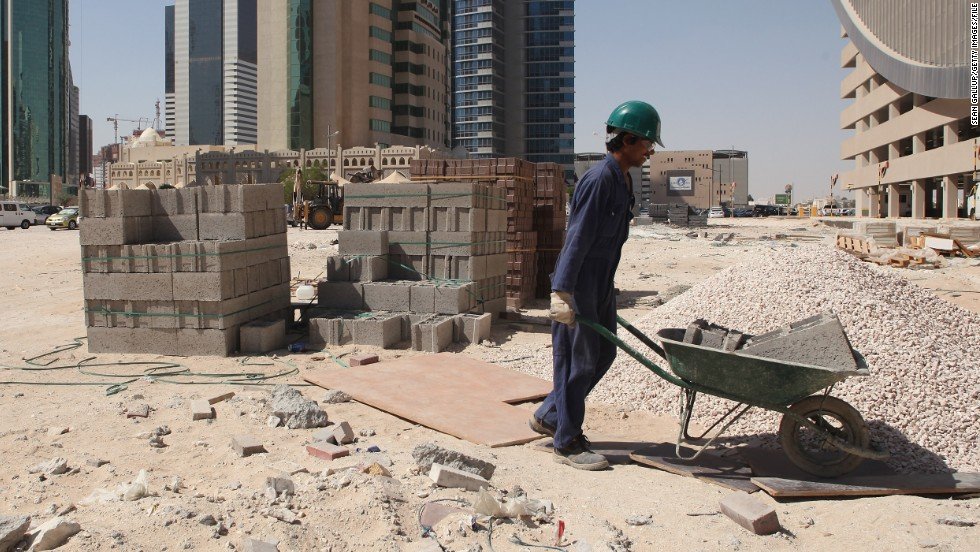 In fact, the International Trade Union Confederation estimates that by the time the World Cup is held in Qatar in 2022, over 5000 workers would have died building the stadiums. Many of these workers come from poor communities in South Asia, and were lured to Qatar by promises of wage rates that never materialised. Instead, they have been housed in inhumane conditions, and spend long hours on unsafe worksites in the desert heat. It's an awful human toll to pay for the sake of a football tournament.
The beautiful game is no longer beautiful, and a pastime that brings hope and joy to billions around the world is left damaged and sullied by corruption and death. I've always dreamt of going to a World Cup; seems like more of a nightmare at the moment.