Why Global Citizens Should Care
The United Nations' Global Goal 3 aims to ensure everyone, everywhere, has access to good health and well-being. The current pandemic, which puts marginalized groups at increased risk, highlights the need for equitable access to health services. Join Global Citizen in taking action on this issue and more here.
---
Editor's note: This interview was conducted prior to the government of Ontario's decision on April 8 to allow adults in hotspots to receive the COVID-19 vaccine. Since then, in a strengthened stay-at-home order, the government also announced police could stop anyone in the province to ask them why they were not home and issue them a fine — although it later backtracked on this after widespread criticism and concerns regarding how racialized individuals would be targeted. In addition, on April 28, the government of Ontario announced a paid sick leave program, which involves paying workers for up to three days when they are sick, to help curb the spread of COVID-19. 
---
The coronavirus has exacerbated inequalities in Canada, with data indicating that the majority of positive cases, hospitalizations, and deaths in Ontario are in low-income and racialized neighbourhoods. 
Data also shows disproportionate vaccination access, with people in wealthier neighbourhoods being vaccinated up to 400% more than those in the hardest-hit low-income suburbs of the Greater Toronto Area (GTA). 
Dr. Krishana Sankar, a molecular and cellular biologist, is a core team member of COVID-19 Resources Canada, an online hub for the general public, researchers, and volunteers, to help facilitate Canada's response to the COVID-19 pandemic. 
The platform, which is not affiliated with the government, is operated by a group of Canadians with diverse backgrounds, from biomedical researchers to business analysts. Sankar, who is the science communication lead, helps make health information more accessible to Canadians. 
Global Citizen caught up with Sankar to discuss why racialized communities are most vulnerable to the coronavirus, how the government can tackle the current rise in COVID-19 cases, and why everyone should be concerned about vaccine equity. 
Global Citizen: You've been outspoken about the Canadian government's response to COVID-19, including critiquing its vaccination rollout. Can you share more about that?
Dr. Krishana Sankar: Personally, I have been under the same impression and opinion of several of my colleagues. We are at a point of frustration.
I'm in the Peel Region [located in the Greater Toronto Area], which we know has had one of the highest cases of COVID-19 and ICU admission rates for obvious reasons. Our population is mostly racialized — it's a high immigrant population, and they tend to be the ones involved in essential work and frontline work. 
We've been in shutdowns and lockdowns since last November. Lots of people have experienced pandemic fatigues. It's not that the lockdowns don't work, but it's the accompanying factors that need to come into place to make them effective, and the government hasn't been putting them in place — factors like paid sick days and vaccinating essential and frontline workers, particularly in racialized communities. 
What do you think needs to happen to see a decline in COVID-19 cases in Ontario's hotspots? 
If you're going to have a shutdown, what you need to do is ramp up support like paid sick leave. A lot of transmission is happening amongst essential workers. They continue to go to work when they're sick and it's leading to a high level of community transmission and younger people ending up in ICUs and dying because of this neglect.
What we should be doing is giving the vaccine to people who need them and giving paid sick leave. People are making a living, but by putting their own lives — and others at risk. 
When you mention essential workers and frontline workers, who does that include? 
I'm speaking specifically about factory workers. Here in the GTA, we've seen our Amazon factories be a huge example of COVID-19 cases being transmitted because factory workers are getting infected and it's causing community spread. 
We have a lot of truck drivers as well, criss-crossing borders and not getting access to vaccines. We have people who are personal support workers who are now getting vaccinated, but initially were not seen as a priority for the vaccine. 
I would also put our teachers there. We've gone back and forth between in-person and virtual learning. The government wants our schools to remain open, but they aren't vaccinating teachers. It's the responsibility of the government. If they want this service to be open, they need to give proper protection to the people who work in those services or industries.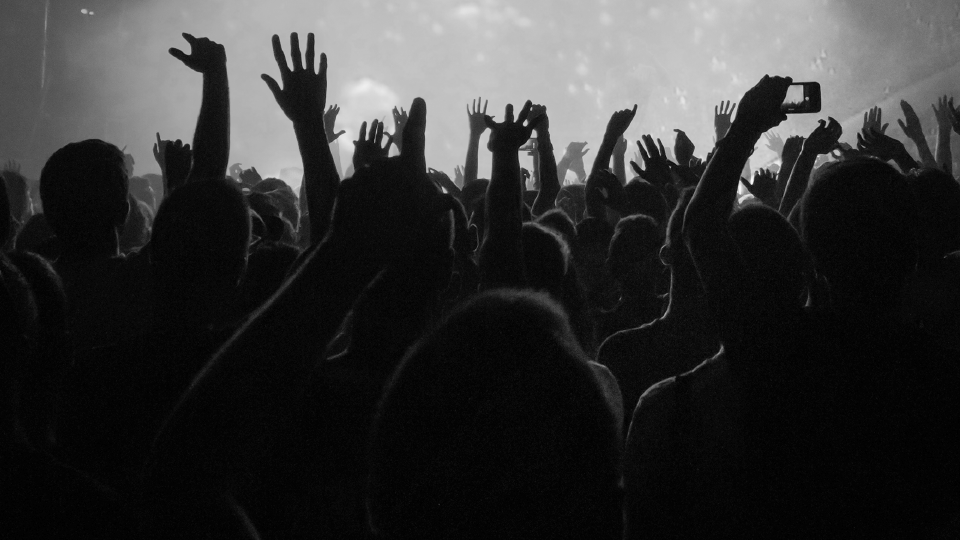 The Amazon Fullfillment site in Brampton, Ont. is seen on Friday, April 23, 2021. The distribution center was ordered closed by Peels officer of public health for having five confirmed cases of COVID-19 over a 14 day span.
The Amazon Fullfillment site in Brampton, Ont. is seen on Friday, April 23, 2021. The distribution center was ordered closed by Peels officer of public health for having five confirmed cases of COVID-19 over a 14 day span.
Image: Yader Guzman for Global Citizen
What do you make of how the government of Ontario has dealt with the coronavirus and the vaccination rollout, particularly as it impacts the most vulnerable? 
It's extremely difficult to stomach that we know what we need to be doing but our government just isn't doing it. Our medical systemic racism is playing out because the experts are telling the government what needs to be done, and it's not happening. 
We know that certain places are hotspots for the coronavirus because of factories and other essential work. We need to focus on these areas and it's extremely frustrating that the attention has not been given there. The only explanation we can conclude is that this has to be a byproduct of systemic racism. 
Tell us how COVID-19 Resources Canada began. What gap do you fill when it comes to mobilizing, advocating, and communicating information related to COVID-19?
C19RC became a centralized, online hub for filling the gap of where researchers can come to find reagents for their COVID research and work, volunteers can sign up to help, and experts come together. 
It extended beyond that when the vaccines began to be produced where we saw another huge gap happening with the vaccine rollout. There was no accompanying vaccine education program, so once again that's another gap we aimed to fill. 
Dr. Tara Moriarty started an online nightly vaccine Q&A in January, so I've been part of that. We have experts joining in on the call — scientists, pharmacists, and different clinicians so we can answer different questions people have on the call. 
It just so happens that COVID-19 Resources Canada has been expanding at every stage of this pandemic because there are so many gaps in how our country has responded to the coronavirus.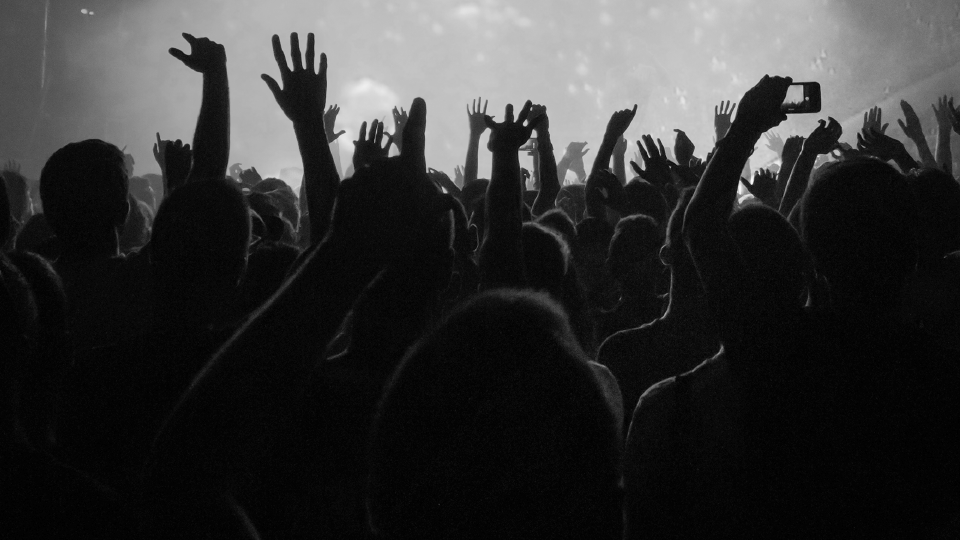 COVID-19 signage is posted in multiple languages outside the Brampton Soccer Centre vaccination site in Brampton, Ont. on April 23, 2021.
COVID-19 signage is posted in multiple languages outside the Brampton Soccer Centre vaccination site in Brampton, Ont. on April 23, 2021.
Image: Yader Guzman for Global Citizen
You've helped organize vaccine information sessions in other languages. Tell us about the need for these sessions and the difference it makes. 
Not only is there a gap in vaccine information in English, but also in other languages. People who speak other languages go to social media to get their information, but there is a lack of reliable information on the coronavirus vaccines.  
We wanted to disseminate the information in different languages, so we've done a few vaccine Q&As in the South Asian community with experts who speak various languages, and we're planning on having more, including an upcoming session in Polish. We also had sessions in French and we know, particularly in places in Quebec, there is rampant misinformation on vaccinations, so it's very much needed.
There's been a lot of talk about people from racialized communities having higher rates of vaccine hesitancy. Is this something you've noticed? 
The hesitancy in some populations hasn't come about arbitrarily. People have reasons for their concerns. Some people on the calls spoke about the fact that they or their families were concerned — whether they're from the Caribbean or another country, their population previously had a very difficult experience with the health care system. 
We also did work [disseminating vaccine information] in Indigenous communities. They have been mistreated by our health care system and for them to be told they're at the front of the line for the vaccine — they wanted to know if they're guinea pigs. These groups have a right to be skeptical, concerned, and cautious because of what has historically happened to their communities. 
I'm from a racialized background and our populations tend to experience COVID-19 the worst. We want to protect those people and let them know you're not being experimented on. The vaccines have gone through rigorous testing and regulatory review — you can know you'll be safe and protected. 
Why do you think vaccine equity is so important, and something we need to need to be concerned about?
As other people have said, we're not safe and protected until all of us are safe and protected. It makes logical sense. If we know that 90% of the COVID-19 cases we're seeing are in 10% of postal codes in Ontario, then it means that we need to take care of those people. 
All it takes is one person being able to transmit the virus and that starts to lead to an exponential transmission rate. 
We can't contain COVID-19 if we don't protect the people who are spreading it, who tend to be essential workers and tend to be racialized. If we can't vaccinate the people who need it the most, it will continue to spread over and over and over again.
---
If the past year has taught us anything about global health, it's the importance of vaccines. The World's Best Shot is a profile series dedicated to sharing the stories of vaccine activists around the world.
Disclosure: This series was made possible with funding from the Bill and Melinda Gates Foundation. Each piece was produced with full editorial independence.