Poetry, like many art forms, is a medium for conveying the complex experiences that make up what it is to be a human being. Chances are, at some point in our lives, we will all turn to poetry. We turn to poetry to grieve, celebrate, honor a memory, share a passion, and even to take a stand or make our voice heard.
In Africa, which is blessed with an abundance of diversity in culture and language, poetry has been widely used as a form of activism and storytelling to document history and advocate for change. 
In the 1960s, as Africa went through a period of decolonization, African writers and poets were at the forefront of writing new histories and positing a new era of change for the continent. The same holds true for African poets of today. 
In celebration of World Poetry Day, we've put together a list of eight incredible African poets, from the past and present, you should definitely learn about and be inspired by.
1. Dennis Brutus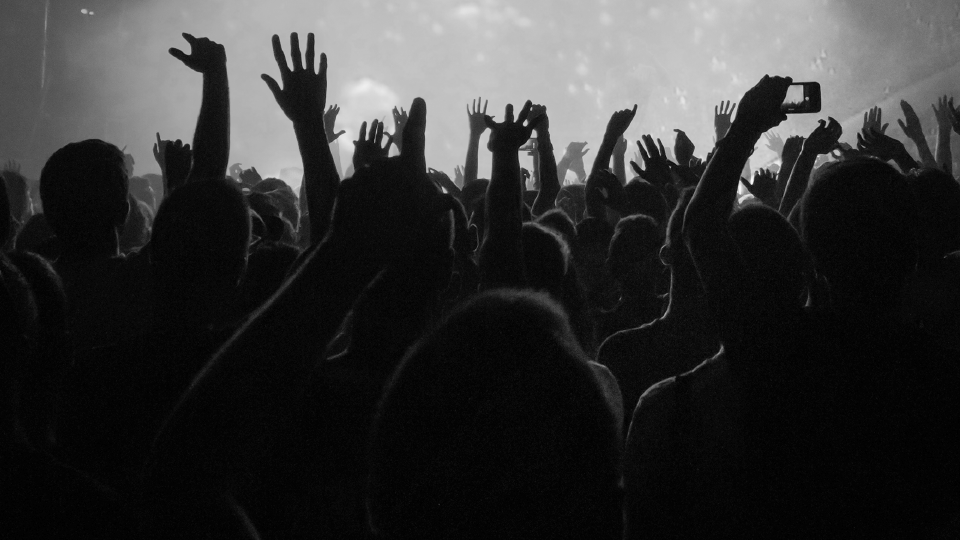 Northwestern University English Professor Dennis Brutus speaks with his attorney, Susan Gzesch, as they arrive at the Federal Building in Chicago, July 20, 1983. Brutus testified in the U.S. Immigration Court on Wednesday, that he feared he would be assassinated by South African agents if forced to return to his native Zimbabwe. He faces the possible deportation for failing to renew his visa in 1980.
Image: AP Photo/Charles Knoblock
Dennis Brutus was a South African poet and activist whose campaign against the apartheid government in South Africa led to the country being expelled from the 1964 Olympic Games. South Africa did not return to the competition until 1992. 
He also led campaigns against discrimination in sports, leading to the apartheid government banning him from teaching, writing, publishing, and attending social or political meetings. Brutus flouted these bans and, as a result, the apartheid government sentenced him to 18 months in prison.
His first collection of poems Sirens, Knuckles and Boots were published in Nigeria during his time in prison. Widely recognized as an African classic, Brutus' work is powerful, artistically controlled, and political.
In Letters to Martha and Other Poems from a South African Prison (first published in 1968), Brutus weaves a powerful motif of loneliness and misery inspired by his time in prison but pointedly highlighting the brutality of apartheid. 
He continued to remain an advocate for equality and human rights until his death in 2009, aged 85, and his work continues to inspire a generation of activists.  
2. Christopher Okigbo
Although he died more than 50 years ago, Nigerian poet Christopher Okigbo has remained one of the most widely anthologized African poets. 
Okigbo achieved so much in his short life. He was one of the leading voices of the post-colonial literary movement in Nigeria, alongside Nigerian literary icons Chinua Achebe and Wole Soyinka.
Okigbo founded the African Authors Association, worked as private secretary to Nigeria's federal minister of research and information, and was manager for Cambridge University Press of West Africa, all before the age of 34. 
Before he was killed in combat fighting for Biafra in the Nigerian Civil War, Okigbo published three volumes of work: Heavensgate (1962), Limits (1964), and Silences (1965). 
His works are symbolic representations of his lived experiences, views on the role of the poet, and highly personal takes on many other themes. Okigbo was awarded first prize for poetry at the 1966 Festival of the Negro Arts in Dakar, which he declined because he believed poetic expression must be judged as good or bad, not as a product of race.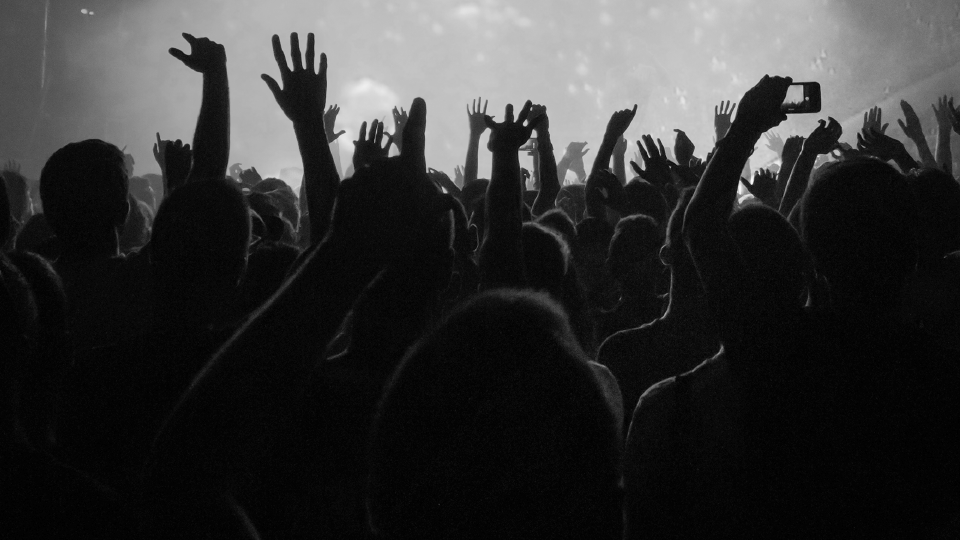 Poet Safia Elhillo speaks at TEDxNewYork on November 1, 2014.
Image: Flickr/TEDxNew York, NYC
Sudanese-American poet Safia Elhillo has been one of the most prolific poets of the last decade. She is the author of The January Children (2017), which received the Sillerman First Book Prize for African Poets and an Arab American Book Award. 
Elhillo was also awarded the 2015 Brunel International African Poetry Prize, and her novel in verse Home Is Not A Country (2021) was longlisted for the National Book Award and received a Coretta Scott King Book Award Author Honor.
Her work examines longing in a postcolonial world, misogyny in Muslim culture, and creativity with man-made and male-dominated borders, among other themes. 
"And for a long time I thought it would just be easier to not say anything at all," she told NPR in 2022. "...but my silence will not protect me, and it will not protect my community either."
4. Vonani Bila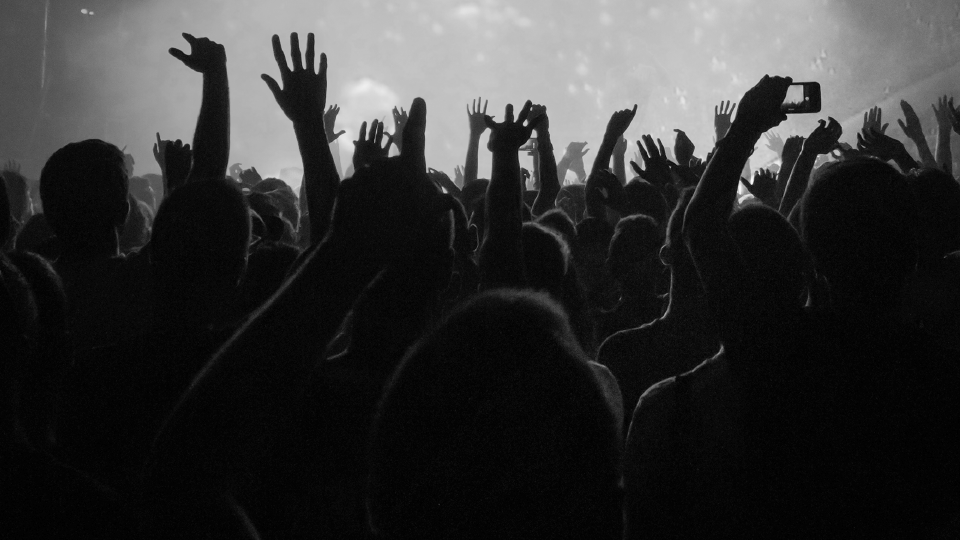 South African poet Vonani Bila.
Image: Flickr/Stanislav Lvovsky
Vonani Bila is a South African poet and founder of the Timbila Writers' Village, a meeting point and workplace for authors, translators, publishers, and cultural activists. 
His poetry explores the failures of government, the abuse of women and children, and the state neglect of HIV/AIDS, among other themes. 
Known for encouraging new voices and advocating for marginalized voices in the poetry space, Bila was also nominated for the Daimler Chrysler South Africa Poetry Award in 2005.
Bila also advocates for Indigenous language preservation and linguistic diversity, and frequently writes in his native Tsonga, a language spoken by almost 15 million people in South Africa. 
"People march for clean water, reliable electricity, AIDS treatment, housing, jobs; civil, political, and economic rights, etc.," he told NER in 2018. "But they seldom march to protect their languages and cultural rights. Culture is regarded as a soft issue."
5. Kofi Awoonor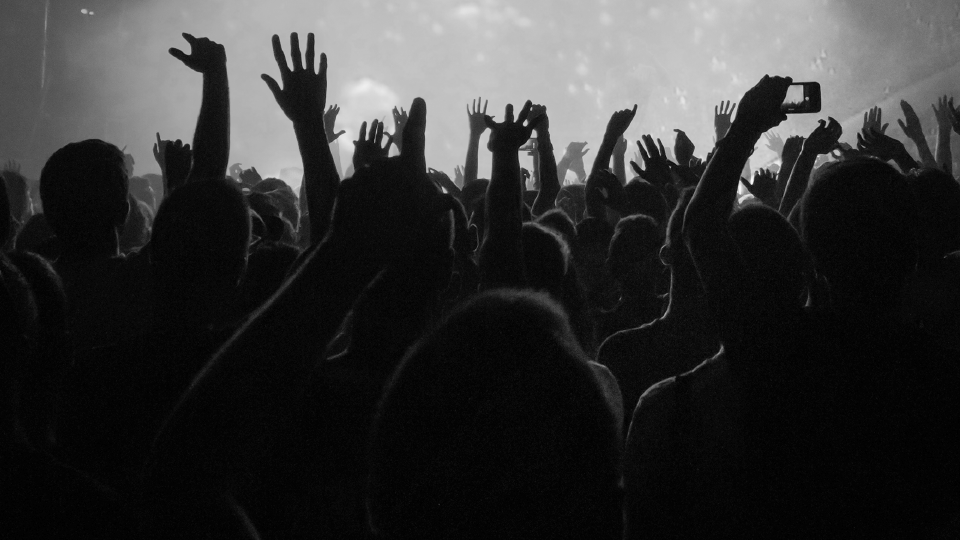 A well-wisher signs the condolences book for Ghanaian poet, professor, and former ambassador Kofi Awoonor, seen in the framed photograph, at Awoonor's residence in Accra, Ghana, Monday, Sept. 23, 2013. The celebrated poet died after being wounded in the attack by al-Shabab militants on Westgate mall in Nairobi, Kenya, Ghana's presidential office confirmed. The al-Qaida linked group launched their assault on Saturday, Sept. 21, storming the mall with grenades and gunfire. Awoonor's son was injured and is responding to treatment.
Image: AP Photo/Christian Thompson
Kofi Awoonor is one of Africa's most widely recognized and accomplished poets. 
He was also an accomplished author of novels, plays, political essays, and literary criticism, as well as his several volumes of poetry, including Rediscovery and Other Poems (1964), Night of My Blood (1971), Ride Me, Memory (1973), The House by the Sea (1978), and The Latin American and Caribbean Notebook (1992). 
Following a short jail stint (he was imprisoned without trial by the military government at the time) in 1975, Awoonor became politically active and wrote about his time in jail in The House by the Sea. 
After many years of teaching in the United States and Ghana, Awoonor served as the Ghanaian ambassador to Brazil and Cuba and served as ambassador to the United Nations from 1990 to 1994, leading the committee against apartheid.
Awoonor's poetry was deeply rooted in the poetic and oral traditions of the Ewe people of Ghana (his grandmother was an Ewe dirge singer). He translated and published traditional Ewe poems in his critical study Guardians of the Sacred Word and Ewe Poetry (1974).
He died in the Westgate shopping mall terrorist attack in Nairobi in September 2013 while attending the Storymoja Hay festival, a celebration of writing and storytelling, in the Kenyan capital.
6. Warsan Shire
If you've ever wondered who wrote the poetry for the Peabody Award–winning visual album Lemonade and the Disney film Black Is King, the answer is Warsan Shire, in collaboration with Beyoncé Knowles-Carter. 
Shire is a Kenyan-born Somali-British poet and writer who was awarded the inaugural Brunel International African Poetry Prize and served as the first ever Young Poet Laureate of London. 
Her work focuses heavily on what she calls the "surrealism of everyday immigrant life" and although she was raised in London, Shire's work embodies a longing for a place to call home and the nostalgic memories of Shire herself, her mother, and family members who have shaped her idea of her ancestral homeland through their own stories.
fat and perfect, perfect and black, black and fat and perfect.

— warsan shire (@warsan_shire) July 3, 2015
She is the youngest member of the Royal Society of Literature and also wrote the short film Brave Girl Rising, highlighting the voices and faces of Somali girls in Africa's largest refugee camp.
Her debut full-length poetry collection Bless the Daughter Raised by a Voice in Her Head was published in 2022and has been longlisted for the Dylan Thomas Prize. 
7. Ijeoma Umebinyuo
Ijeoma Umebinyuo is a Nigerian poet and writer whose love for storytelling came from spending holidays with her grandfather in Eastern Nigeria and listening to oral storytelling of Igbo folklore. 
Her first published collection of poems Questions for Ada (2015) kicked off her emergence as one of the most popular African poets of the past decade. Her poems explore themes around women empowerment, race, identity, and Black sisterhood. 
In 2017, Umebinyuo delivered a talk, "Dismantling the Culture of Silence," at TEDx CooperUnion.
"Throw a political poet in prison and her fingers will write poems in concrete, cut her hands and her voice will scream her poems, shut her mouth and the people will respond in her poems," she told Dazed in 2019. "A chorus of freedom."
Umebinyuo's work is expertly driven and powerfully descriptive. One of her poems, Diaspora Blues, is "among the 21 most powerful things ever written about immigration", according to BuzzFeed.
8. Ketty Nivyabandi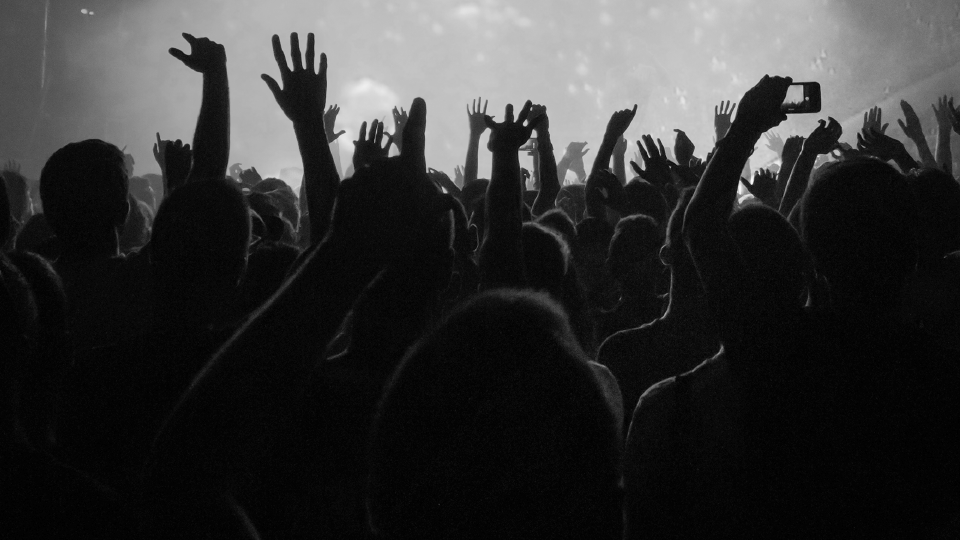 Ketty Nivyabandi, a poet and exiled Burundian democracy activist who led a movement of women-only protests, speaks at the 11th Annual Geneva Summit for Human Rights and Democracy in March 2019.
Image: Flickr/UN Watch
Ketty Nivyabandi is a Burundian poet, writer, and human rights activist who has lived in exile in Canada since 2015. 
Writing primarily in French, Nivyabandi's poems have appeared in literary magazines like Words Without Borders and anthologies like Margaret Busby's New Daughters of Africa (2019). In 2012, she represented Burundi in the London Poetry Parnassus as part of the Summer Olympics.
"Art is indeed our mirror. It enables me, as an artist, to keep my ear on the ground, to remain close to the truth of what is happening. My poetry has always been infused by what is happening in my community," she told the Nobel Women's Initiative in 2017. 
"It's powerful, not only to send a message but also to depict what is difficult to capture otherwise, especially in situations of injustice and oppression," she continued. "Poetry gives me a lot of creative freedom to address the social and the political pitfalls of my society." 
Nivyabandi became interested in what she calls "artivism" in 2015 during Burundi's constitutional crisis. She led the first women-only protest in Burundi's history and is a founding member of the Women and Girls Movement for Peace and Security in Burundi.
Still no justice. No accountability. No reparations for survivors & victims. https://t.co/TTnYQajnxt

— Ketty Nivyabandi (@kettynivyabandi) December 11, 2022
"It was a very powerful, historic, feminist moment because not only did we take ownership of our voices, but we also gained confidence in a country that is traditionally very patriarchal," she said in 2017. "For my actions, the state targeted me and I had to flee the country."
She was appointed Secretary General of Amnesty International Canada in 2020. 
---
Whether you consume poetry frequently or you just want to see what's out there, the poets listed above are a great entry point into African poetry, identity, politics, and history. We guarantee you will be inspired to see the world around you differently.