---
Why Global Citizens Should Care 
One of the key goals included in the UN's roadmap to ending extreme poverty is to eliminate hunger and malnutrition from our world. Great work is already being done to achieve this goal, but there is still a long way to go — and it will take a united, global effort. Join us by taking action to end hunger and malnutrition here. 
---
Zambia has one of the highest rates of chronic malnutrition, or "stunting", across Africa — with a staggering 40% of children suffering from stunting.
Although you might not have heard of it, being stunted means that your body, brain, and immune system hasn't developed as it should have, due to a lack of nutritious food.
Children who are stunted are more likely to fail at school, fall sick with other health conditions, and struggle to find work as an adult. 
Take Action: Call on Ireland to Support Female Farmers, Improve the Nutrition of Teenage Girls, and Tackle NTDs
That's why the Zambia Civil Society Scaling Up Nutrition Alliance, along with Global Citizen, brought together activists, advocates, and campaigners from across the food and nutrition sector in Zambia — at a World Food Day event in Lusaka.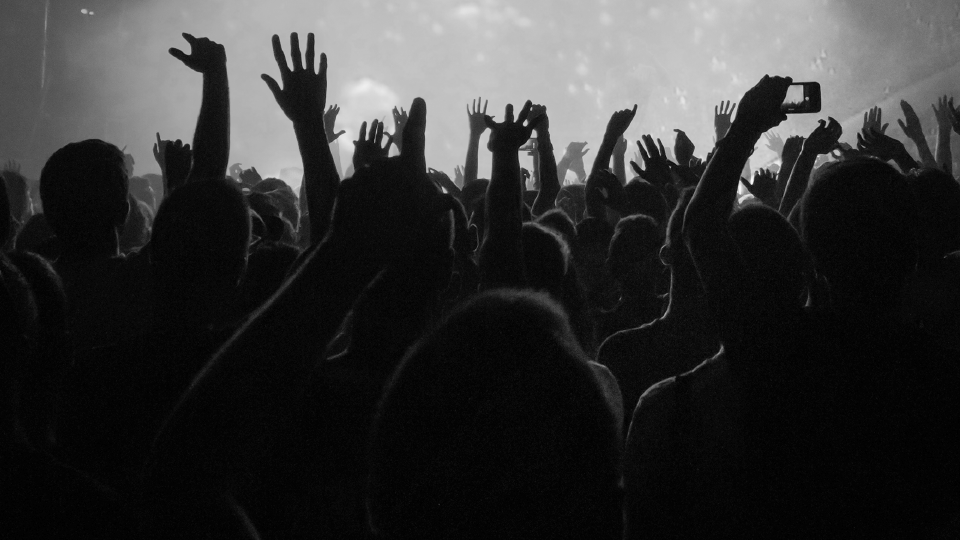 Image: Global Citizen
Speakers at the event showcased Zambia's commitment to addressing hunger and malnutrition, and the great work that is already being done — but there is still a long way to go before Zambia achieves the UN Global Goal to end hunger and malnutrition. 
"Our earth has been blessed with lots of water, fruit, vegetables, domestic and wild animals… why must our children suffer from malnourishment?" said Zambian-born musician Cleo Ice Queen on stage at the event. "Let's do better for the next generation. Children are our future and our legacy." 
As a child, I knew what it was to be hungry. I'm proud to stand with @GlblCtzn and call on world leaders — especially @UKenyatta@NAkufoAddo@MagufuliJP@EdgarCLungu@APMutharika — to invest in tackling malnutrition and stunting. See you at Mandela 100? #BeTheGeneration ✊✊✊ pic.twitter.com/7ZHKHJQZUM

— siyakolisi (@siyakolisi1) October 16, 2018
Michael Katambo, the Zambian minister of agriculture, highlighted that the "government has heard the calls of over 37,000 Global Citizens around the world, asking the Zambian government to take a leadership role in addressing malnutrition and to encourage other African leaders to do the same." 
"[The] ministry has identified some key priorities for investments," he said, "including promotion of innovative financing products for smallholder and emergent farmers." 
World Food Day is marked internationally, to bring awareness to how our changing planet affects food production and distribution. 
Despite political stability and more than a decade of consistent economic growth, Zambia faces numerous challenges including food insecurity, undernutrition, chronic poverty and natural disasters, according to the World Health Organization. 
The Zambian government has already taken a leadership role in ensuring Zambia's food policies improve the health and nutrition of the population. 
But there is a lot of work to be done before Zambia achieves the UN Global Goal to end hunger and malnutrition. 
If Zambia spends just $40 per child under five on nutrition each year, it could reduce all forms of malnutrition by more than half nationwide. It's an important first step in Zambia to reducing its malnutrition rate and boosting economic growth. 
South African Global Citizens have taken 3 million actions in just over 3 months! "We need to work together to build a world where we live in peace and harmony" says @GautengProvince Premier @David_Makhuran #GlobalCitizenpic.twitter.com/zAcdiMcJAu

— Global Citizen Impact (@GlblCtznImpact) October 16, 2018
The event in Lusaka was part of a Pan African campaign leading up to the Global Citizen Festival: Mandela 100, presented and hosted by the Motsepe Foundation. 
Among other unique voices who attended and spoke at the event were Siya Kolisi, South African rugby player and captain of the Springboks; Nandi Madida, a South African singer-songwriter and TV presenter; and Zambian singer-songwriter Slap Dee. 
"Hunger is huge for me because I grew up with hunger," said Kolisi. "Global Citizen will have a profound impact on both present and future generations of Africans through its ongoing skills training programme. This is fundamental to creating a world free of extreme poverty." 
Slap Dee added: "Hunger and malnutrition is an unfortunate reality for many. I have seen the effects of the vicious cycle of malnutrition. I have been inspired by the many Global Citizens around the world calling for change." 
"We can be the generation that sees an end to hunger and poverty," he said. 
---
The Global Citizen Festival: Mandela 100 is presented and hosted by The Motsepe Foundation, with major partners House of Mandela, Johnson & Johnson, Cisco, Nedbank, Vodacom, Coca Cola Africa, Big Concerts, BMGF Goalkeepers, Eldridge Industries, and associate partners HP and Microsoft.