This year, South Africa will celebrate 28 years of democracy, and as a younger generation, none of us can deny the validity of the statement, "I am my ancestors' wildest dreams" — a quote that gained noteriety after film director Ava Duvernay wore it on a t-shirt five years ago.
While the country still suffers many inequalities, the division of race does not define the nation as strongly as it did throughout the apartheid era, and there are so many incredible leaders to thank for that. There were many freedom fighters involved in creating the united republic we live in today, including former president Nelson Mandela, leader of the Black Consciousness movement Steve Biko, mother of the nation Winnie Madikizela Mandela, and former president of the African National Congress Oliver Tambo, to name a few.
As much as South Africa has made some notable strides towards gender equality since the first democratic elections back in 1994 — with 46% of the country's parlimentary seats now being occupied by women — there is still a lot of work to be done to ensure gender equality is reached.
While it is important to note the democratic progress the country has made, it is becoming increasingly crucial to ensure that women and girls see themselves reflected in our leaders. One way we can help make this a reality is by celebrating the efforts of our women leaders as much as we do those of their male counterparts. We need to thank these women freedom fighters in their relentless pursuit for our democracy by using our voices and casting our votes when the time arises.
So do you know about the incredible South African women who were also on the front line of the fight against the apartheid regime? The remarkable women who contributed to the achievement of what has been hailed as "one of the best constitutions in the world"?
These women were an integral part in the fight for our freedom, they stood their ground as they demonstrated against the apartheid government in the 1956 Women's March and beyond, and should be acknowledged and celebrated for their efforts. To help commemorate the strides made by South Africa's women, here are six leaders who you may not have heard about yet but you should definitely know.
1. Amina Cachalia
"There were times when I carried an adventurous spirit within me, there were times of pain, there were times of joy, and, at other times, a great sadness engulfed me."
Amina Cachalia was a political activist, member of the Transvaal Indian Congress, the treasurer of the Federation of South African Women (FEDSAW) and author of the autobiography, When Hope and History Rhyme. She established the Women's Progressive Union in 1948, which operated for about six years, with the purpose of helping women become financially independent.
Cachalia joined the African National Congress (ANC) — the opposition to the ruling party and enablers of the apartheid regime, the National Party (NP). During her time in the ANC she worked on the Defiance Campaign, which was South Africa's first ever large-scale multi-racial political mobilisation against the laws of apartheid. Cachalia also helped organise and participated in several women's marches, making sure the voices of all South African women were heard, and their needs prioritised. She was then banned for five years under house arrest in November 1963 because she was seen as a threat to the state.
Cachalia was served two more banning orders which ended in 1978, after which she went back to her political activism. Cachalia was elected as a Member of Parliament for the National Assembly in the first democratic elections in 1994. She passed away in Johannesburg on Jan. 31, 2013 — just 37 days before her book was launched.
2. Ida Mntwana
"We know that as women we have many problems which hold us back from taking part fully in the struggle, and it is precisely for that purpose that we have come to break down these problems… let us come out as a united force, let us take our place in the struggle for freedom."
Comrade Ida Mntwana pic.twitter.com/W6oiLjhemQ

— ANC Women's League (@ANCWomensLeague) September 11, 2013
Born Aug. 5, 1903, Ida Fiyo Mntwana was an anti-apartheid activist who is best known for her role as the first president of the ANC Women's League in 1949. Mntwana was a dressmaker before she saw the need to become involved in politics and lead a host of women's demonstrations in the Western Native Township. She was elected into the ANC executive in the 1950s, and later became the national president of the Federation of South African Women (FEDSAW) in 1954 until 1956.
Mntwana was also the leader of the women's anti-pass demonstrations that occured in that same decade, and was a key player in the organisation of the Congress of the People, where the Freedom Charter — a unique document that the people of South Africa were involved in creating that was drawn up after a series of campaigns and rallies — was adopted. In 1956 she was a defendant in the Treason Trials — the apartheid government's attack on the Freedom Charter. It resulted in 156 people being arrested for high treason and the main trial lasted until 1961. Mntwana passed away four years later. In 2003 she was awarded a posthumous Order for Meritorious Service.
3. Annie Silinga
"I used to sit and think, and worry, about what would happen to my children under apartheid if I should die — that gave me strength to fight."
Let's celebrate the women of 1956 🇿🇦

Annie Silinga was part of the exec committee of the Federation of South African Women, in its founding year, 1954. She was one of the leaders of the women's anti-pass campaign.

She died in 1984 having never carried a pass.#WomensDay2020pic.twitter.com/jhTyoyeDko

— 5FM (@5FM) August 9, 2020
Annie Silinga was a human and women's rights activist born in 1910 in the Transkei. Silinga was not able to finish her education, ending her school career after a few years in primary school. However, she did not let this deter her from fighting for a future she wanted her children to take hold of. In 1948 Silinga joined the Langa Vigilance Association, aimed at improving the living conditions and protection measures of residents in Langa township. Four years later she joined the ANC, during the Defiance Campaign, and as a result of the apartheid government's response to the campaign, she ended up spending a brief time in jail with her six-month-old baby for being a participant in the protests.
Two years after her release Silinga was elected to the executive committee of the newly founded FEDSAW and was known as one of the leaders of the women's anti-pass campaign. Silinga was arrested again in 1955 for refusing to obey the pass regulations, and a year later in December 1956, was arrested for treason and taken to Johannesburg. She was the only African woman from Cape Town that was among the accused in the Treason Trials and was put in jail in 1960 during the State of Emergency (SOE).
The SOE was declared by the apartheid government to try to subdue the political resistance and was proceeded by the detention of a number of political activisits in a short space of time. After Silinga died in 1984, her family requested that famous artist, Sue Williamson, create a metal piece to be placed at her grave, situated in Langa Cemetery, engraved with her battlecry: "I will never carry a pass".
4. Ruth First
"Poverty and the rule of race that is called apartheid drive the Transkeian migrant from security on the land to work in the cities, and then back again."
RUTH FIRST - the radical Pan-African revolutionary who was assassinated fighting for social justice, against apartheid and imperialism. Happy International Women Day. (She would have buried con-men like Atwoli with her bare hands.)https://t.co/1TxzNNSTjlpic.twitter.com/JHZ1YCyIVf

— Dr. Miguna Miguna (@MigunaMiguna) March 8, 2019
Born on May 4, 1925, into a home of politically-conscious Jewish immigrant parents, Ruth Heloise First was an academic, political activist, and journalist by profession. Julius First, her father, was a founding member of the Communist Party of South Africa (CPSA), which later came to be known as the South African Communist Party (SACP) and which still exists today. First graduated from the University of Witwatersrand (Wits) in 1946 with a Bachelor of Arts degree in Social Studies, this deepened her insight into the political system of South Africa. In the same year she helped found the Federation of Progressive Students, served as a secretary for the Young Communist League, and was active at the CPSA Johannesburg branch as well as the Progressive Youth Council.
First began her career in investigative journalism immediately after graduating and went on to become the editor of The Guardian until 1952. Her stories reflected the harsh realities of apartheid as she wrote on issues such as the slave-like conditions on Bethal potato farms, the women's anti-pass campaign, migrant labour, bus boycotts, and slum conditions, to name a few.
She did this even though the NP restricted freedom of speech and made sure that national journalism was highly censored to protect the state's interest. In 1963 First was detained by the police at the Wits University Library under the 90-day clause in solitary confinement in terms of the Suppression of Communism Act. She was killed on Aug. 17, 1982 by a letter bomb in an alleged attempt to preserve the apartheid regime.
5. Rahima Moosa
"Man's ultimate aim is the realisation of God and all his activities, social, political, religious have to be guided by the ultimate vision of God. Serving others is part of this endeavour. The only way to find God, is to serve others." — Mahatma Gandhi
Rahima Moosa was a teenager when she dropped out of school to join the anti-apartheid struggle. In 1956, while pregnant, she led women of all races in a historic anti-pass march. This #FreedomMonth, her legacy reminds us of our power to unite for a better SA. #VoteANC#21Sheroespic.twitter.com/d5Oe2PoEGn

— #ANC110 (@MYANC) April 19, 2019
It was the Mahatma Gandhi quote above, shared with her by her father, that truly inspired Mama Rahima Moosa, a woman who — like her fellow advocate Annie Silinga — also had little school education. Moosa was born in Cape Town on Oct. 14, 1922, and became politically active as a teenager with her identical twin sister, Fatima.
She dropped out of school in standard nine (Grade 11) and became more active in labour politics after she was made the branch secretary for the Cape Town Food and Canning Workers' Union. Moosa and her husband, Dr. Hassen Moosa, moved to Johannesburg where she became involved in the Transvaal Indian Congress (TIC), and then the ANC just as they signed a pact for common struggle — meaning they had merged into one organisation.
In 1955 she played a huge role in the organisation of the Congress of the People, and the following year Moosa helped organise the Women's March under FEDSAW together with Helen Joseph, Lillian Ngoyi, and Sophia Williams. She organised this historic march to the Union Buildings in Pretoria where 20,000 women handed over petitions against the apartheid regime's pass laws, all while she was pregnant with her daughter, Natasha. After Moosa died in 1993 and for her efforts in the struggle, she was awarded the Order of Luthuli in Silver in 2018 for "her selfless contribution to the fight for freedom and gender equality".
6. Helen Suzman
"I stand for simple justice, equal opportunity, and human rights. The indispensable elements in a democratic society — and well worth fighting for."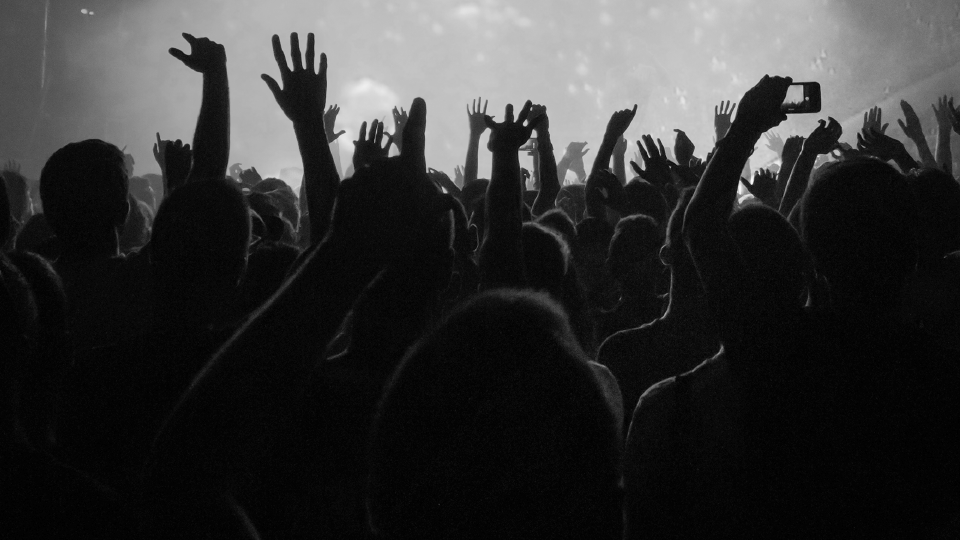 Veteran anti-apartheid ex-member of Parliament, Helen Suzman, left, who retired last year, gets a hug from recently released ANC Leader Nelson Mandela when Suzman visited Mandela at his Soweto home, Feb. 26, 1990 in Johannesburg.
Veteran anti-apartheid ex-member of Parliament, Helen Suzman, left, who retired last year, gets a hug from recently released ANC Leader Nelson Mandela when Suzman visited Mandela at his Soweto home, Feb. 26, 1990 in Johannesburg.
Image: John Parkin/AP
Last but certainly not least is Nobel Peace Prize nominee Helen Suzman — described as a "bright star in a dark chamber" by former President of the ANC Albert Luthuli, Suzman truly paved the way for an inclusive parliament. Suzman was a parliamentarian and human rights activist who graduated from Wits University in 1940 with a degree in commerce. In 1959, six years after she was elected into parliament under the United Party, Suzman and 11 members of parliament (MPs) formed the Progressive Party.
This political party was anti-apartheid and had intentions of extending basic rights to all marginalised South Africans. As the years progressed, however, the party only managed to acquire one parliamentary seat, leaving Suzman as the only representative MP who was against the apartheid regime.
Suzman continued to advocate for human rights until her retirement in 1989 and she still continued her political activism thereafter. She served as the president of the South African Institute of Race Relations, served on the Independent Electoral Commision, which conducted the first democratic elections in 1994, and was also a member of the Human Rights Commission. Suzman published her autobiography In No Uncertain Times: A South African Memoir (1993), and established the Helen Suzman Foundation to promote liberal constitutional democracy through broadening public debate and research.