The climate crisis has dug its claws deep into the flesh of Africa's food security, and it's refusing to let go; but there is hope in the form of intelligent, dedicated women who know a thing or two about climate-smart agriculture. 
Africa's food production and food security are at an incredible low, with droughts depriving crops of essential irrigation in some parts, and natural disasters like floods and cyclones causing destruction in others. Adapting to the unpredictable weather patterns to help protect and boost agriculture on the continent is not just a solution — it's necessary for the future of farming and being able to alleviate hunger across the continent. 
CAMFED recognises this, while also recognising that empowering a girl through education means empowering an entire community, and even a continent. That's why it helps put girls through school, and exposes them to opportunities in the agriculture space so that they can help uplift their communities through sustainable agriculture practices and education. 
These women are formidable forces whose work will not only protect the rural communities they support today, but also continue to boost food security for future generations. 
Here are a few women in the sustainable agriculture space that you need to know about. 
1. Martha Fanny Gaisie, Ghana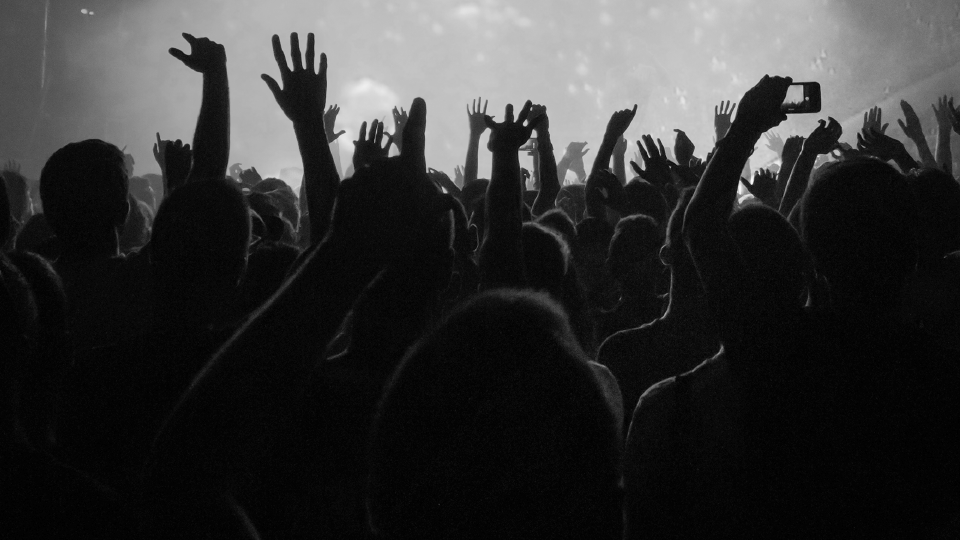 Martha, a CAMFED Association member and entrepreneur, holds bags of substrate that her mushrooms are grown in.
Image: Joseph Assah Mills/CAMFED
Martha Gaisie is a lover of education at heart. She grew up working her way through all the books she could get her hands on, and setting incredible academic records in her senior school. Though poverty-related issues impacted her access to education, Gaisie persevered and today she's the founder and CEO of a business called Healthy Choice Agro Consult. 
She founded the business after witnessing the impact of the climate crisis on her community, an impact that even extends to access to education for children in the area — an issue dear to her. 
"Over recent years the weather has become more unpredictable. The wells dry up after extended drought. We also have bushfires that can burn someone's whole farm," she explained.  "In recent years, already germinated crops died due to insufficient rains or excessive heat and sunshine. That meant that parents were unable to provide for items for their children that they needed for their schools, as farming is their sole source of income and livelihood." 
With the help of CAMFED and the Mastercard Foundation, she started her business in 2019, an oyster mushroom agriculture business. 
"Mushrooms are a climate-smart crop because there is no need to cut down trees or burn crops. They grow in an enclosed area," she said. "We use waste sawdust from nearby wood mills as compost, and after we have harvested the mushrooms the saturate becomes an organic fertiliser which I sell to farms in the community." 
Her business has been thriving, meaning she's also been able to pay it forward. She's been empowering her employees through skills development, and even committing to a social project, contributing 5% of business profits to the Empowered Youth Foundation — her very own foundation dedicated to empowering young women in rural communities. 
2. Cindy Ateng, Ghana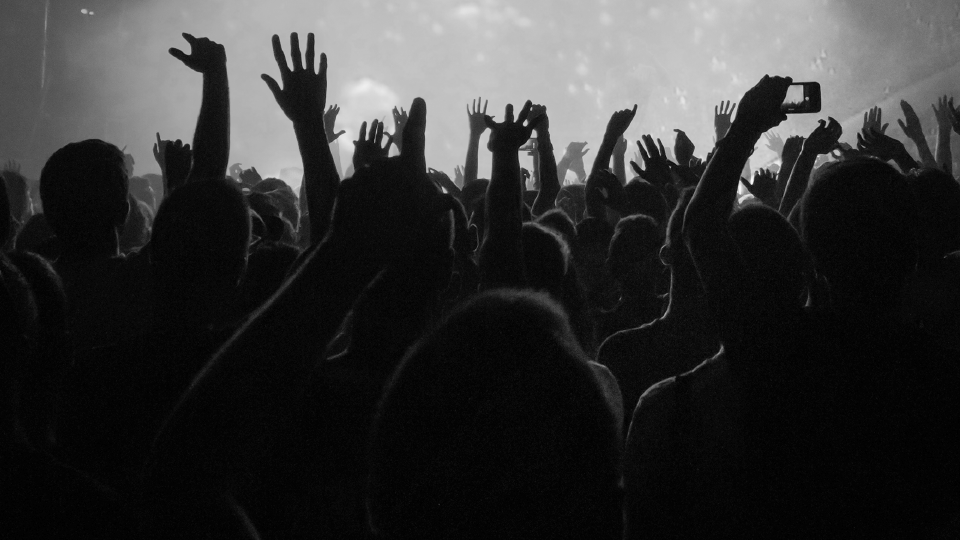 Cindy Ateng, a CAMFED Association member and agriculture entrepreneur, working in her greenhouse.
Image: Jonathan Kotei/CAMFED
A medical student and business owner, Cindy Ateng is the CEO of Fresh Veg Agri-Business in Ghana. 
"I'm proud to be solving a problem for my community, by helping to ensure fresh, local produce is available year-round," she said. "The business is also linked to my interest in promoting good health and supporting the Sustainable Development Goals, specifically Zero Hunger." 
When she was younger and faced with poverty, she'd told her mother that she would become a doctor, despite the fact that she faced interruptions to her education and had to take on a great deal of responsibilities in her childhood. Now she's not only on the way to achieving that goal, but she's also providing her community with affordable fresh food from her own business. 
"In the next five years I hope to scale up through having additional greenhouses and producing other vegetables like cucumbers, cabbages, and carrots," she said. "I also plan to open a showroom or grocery store and to process my crops — increasing their shelf life, and making them more accessible and affordable to the people of my community." 
She's also working towards being able to empower the women in her community, to help them on their entrepreneurial journeys as she continues to grow in hers. 
3. Olivia Kipo, Ghana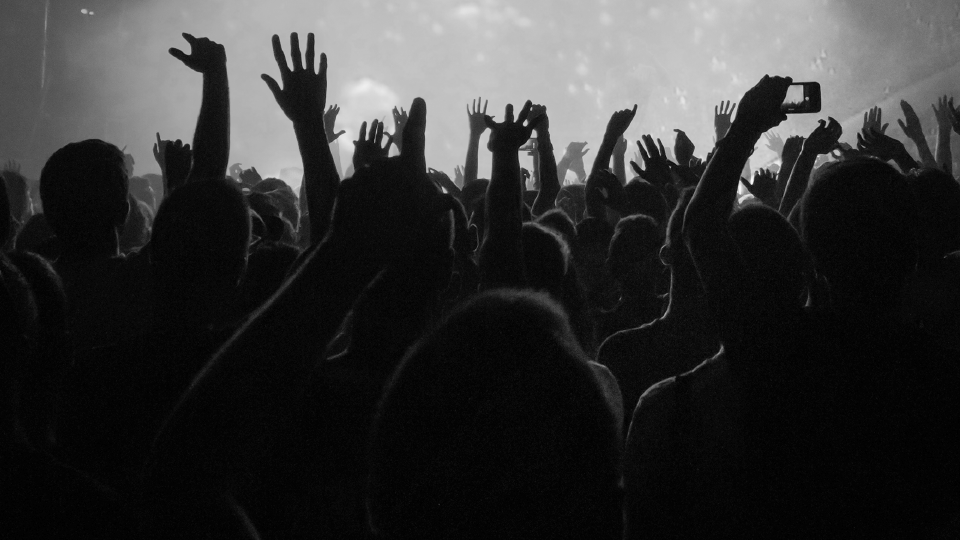 Agriculture entrepreneur Olivia Kipo stands in her vegetable patch.
Image: CAMFED
Biodiversity graduate and all-round top achiever in school, Olivia Kipo is the founder of Kobaa Farms, an organic vegetable farm that uses sustainable methods of farming to provide her community with fresh food.
"I started an organic vegetable farm in 2018 in response to several challenges I had noticed in my community," she explained. 
She continued: "Many of the farms in northern Ghana do not harvest produce outside the rainy season; this means that vegetables become more expensive as they have to be transported from the south. It also means that there are fewer job opportunities. People often migrate looking for work and once in urban centres — the girls and young women in particular — are vulnerable to exploitation." 
Her farm is located near a dam, allowing them to dig a well (which they did manually) to irrigate the crops, so that they are able to operate throughout the year without having to depend on the rainy seasons. 
"We also use tanks to harvest rainwater," she said. "I do not want to rely on conventional fuel-powered irrigation and am instead working towards installing a solar irrigation system."
Her sustainable climate-smart business supplies three hotels, four restaurants, and several households with vegetables. 
"I won the business from the hotels and restaurants simply by going there and introducing myself and my produce. They were so excited to meet a female graduate who is leading in agriculture," she said. 
4. Miriam Nyati, Malawi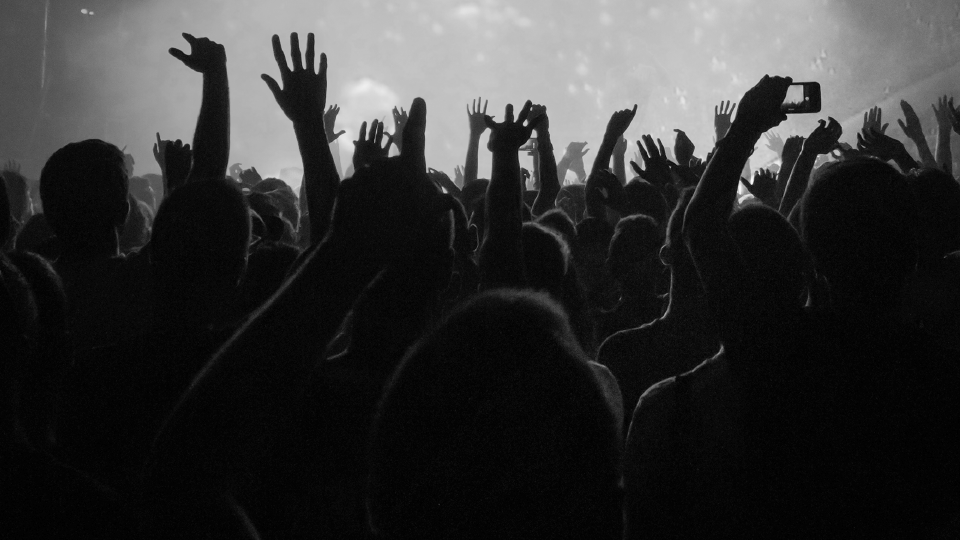 Miriam, a CAMFED Association member and sustainable agriculture expert.
Image: Anke Adams/CAMFED
Miriam Nyati is a business-savvy sustainable agriculture expert who wouldn't let anything get in her way of obtaining a tertiary education qualification. She was the first person in her family to complete high school, and afterwards, she started a business of selling fritters to help her apply to university and jobs. 
Today, through an opportunity she gained through the Malawian government and her own personal savings, as well as the support of CAMFED, she is an agricultural extension development officer. She's able to pay it forward and support her family and her family's farm, while also educating farmers around her on effective agricultural methods. 
"I pass on my knowledge about proper spacing, planting, fertiliser application, watering, weeding," she said. 
She essentially helps farmers with sustainable improvements and boosts in their overall harvests. 
"Climate-smart methods play an important role in these improvements, leading to greater production and increased food security, whilst conserving the environment," she said. 
5. Mwanaisha, Tanzania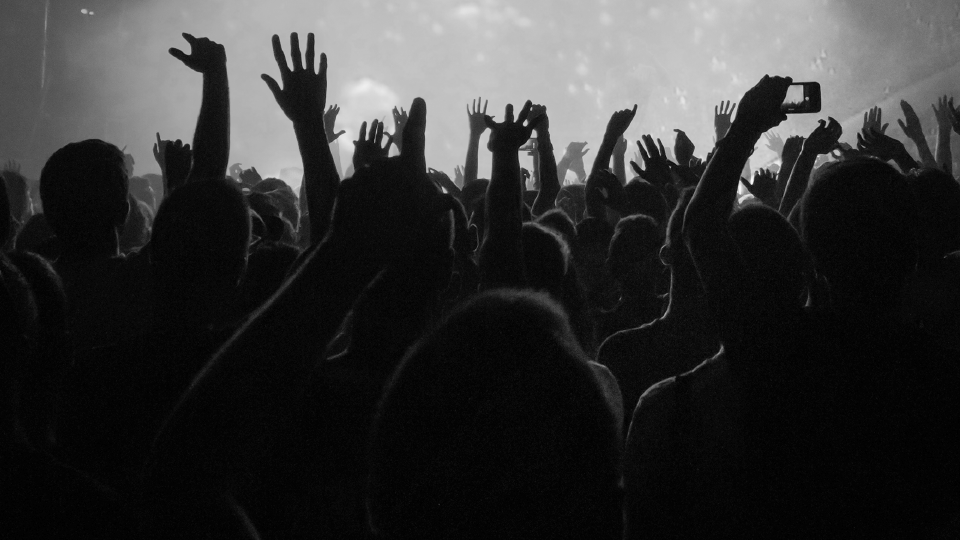 Mwanaisha runs a successful agricultural enterprise, where she is able to provide employment and training for others, particularly women.
Image: Eliza Powell/CAMFED
Mwanaisha had difficulty on her education journey due to poverty and lack of funds to further her studies to become a primary school teacher. However, her resilience and hard work have led her to become an agriculture educator (called CAMFED Association climate-smart agriculture guides) in her community after she obtained a qualification at EARTH University, almost a decade after she completed secondary school. 
Not only does she teach farmers in her community about sustainable agriculture practices, she's also introduced new eco-friendly technologies in her district that benefit people beyond their farming practices. She's been able to empower an estimated 1,200 people with her knowledge on sustainable agriculture, and has even started her own business where she raises animals and grows crops like maize, bananas, and other fruit and vegetables. The majority of her 15 employees are women. 
She supports her neighbours with what she has and what she knows, and she also hopes to uplift girls in her community through the work that she does. 
"I would like to create a supportive environment to ensure girls can access school early, can perform well, and understand the consequences of early pregnancies, and marriages, and dropping out of school," she said. 
6. Dorcas Lukwesa, Zambia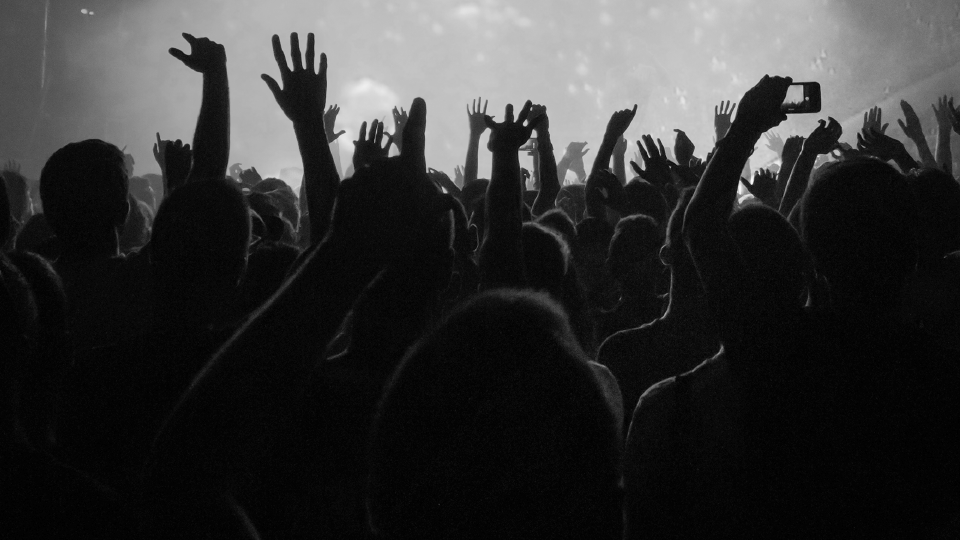 Dorcas, a CAMFED Association member and climate-smart agripreneur expert, watering onions and lettuce grown on elevated soilless beds at EARTH University, Costa Rica.
Image: EARTH University
Despite financial difficulty growing up, Dorcas Lukwesa was able to secure education opportunities that allowed her to start a small maize farming business in her village in Zambia, particularly as her family had farmed there for years. 
"Returning to my home village, I was reminded of the struggles my family and many others like mine face as smallholder farmers," she said, explaining her experience after returning home from her studies abroad. "I've experienced first-hand the impact of climate change causing unpredictable weather, not having enough food to sustain us when droughts or flooding destroyed our crops." 
Now, with her skills and knowledge, she aims to train farmers in her community and teach them to adopt sustainable practices in their agriculture work. 
"One thing I have learned that has really stuck with me: every action towards food security should always be accompanied by sustainability — we might be solving hunger today, but actually causing famine for tomorrow," she said. 
7. Forget Shareka, Zimbabwe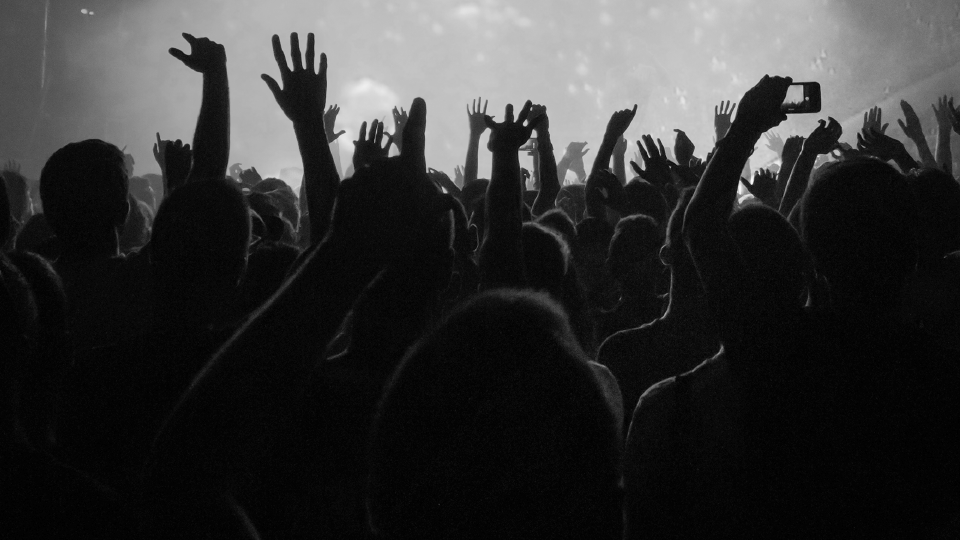 Forget Shareka, CAMFED Association member and entrepreneur.
Image: CAMFED
Forget Shareka grew up in a strong woman-led household. Her 86-year-old grandmother took her in after the passing of her mother and inspired Forget and her cousin with her ability to make sure that they were always fed and went to school. Though she faced difficulty with returning to school due to family and household issues, she had the support of CAMFED and eventually obtained a university degree. 
While learning climate-smart techniques at university, she wanted to immediately apply her new-found knowledge by starting a business. In 2018 she founded Chashi Food, a business that focuses on post-harvest processing. 
"Many rural African communities end up losing a large portion of their hard-won harvests because of a lack of cold storage facilities, lack of post-harvesting processing and the surfeit of certain crops," she explained.  "When the produce perishes it is not only to the detriment of farmers (often women) and families, but also to the environment because the crops emit methane as they decompose." 
She continued: "With some colleagues I started Chashi Foods, which is a socially minded and environmentally responsible enterprise that produces natural, dried foods. We dry tomatoes, apples, bananas, paw paw, and pineapples, as well as herbs and spices like oregano, thyme, and garlic." 
She's also part of CAMFED's climate-smart Agriculture Guide program, and helps to empower farmers with the knowledge that they need to farm sustainably. 
"If a woman is gaining ground in education, she is also gaining ground in fighting climate change, and gaining ground in fighting gender inequality," she said.