Winnie Madikizela-Mandela, an influential and polarizing leader of South Africa's anti-apartheid movement, has died at 81, according to the BBC.
"She died after a long illness, for which she had been in and out of hospital since the start of the year," family spokesman Victor Dlamini said in a statement.
"She succumbed peacefully in the early hours of Monday afternoon surrounded by her family and loved ones," he added.
Take Action: Sign the Year of Mandela Declaration and Commit to Be the Generation to End Extreme Poverty
Madikizela-Mandela was married to legendary human rights champion Nelson Mandela for nearly three decades, although they were separated for most of their union due to long prison sentences for their involvement in efforts to end apartheid.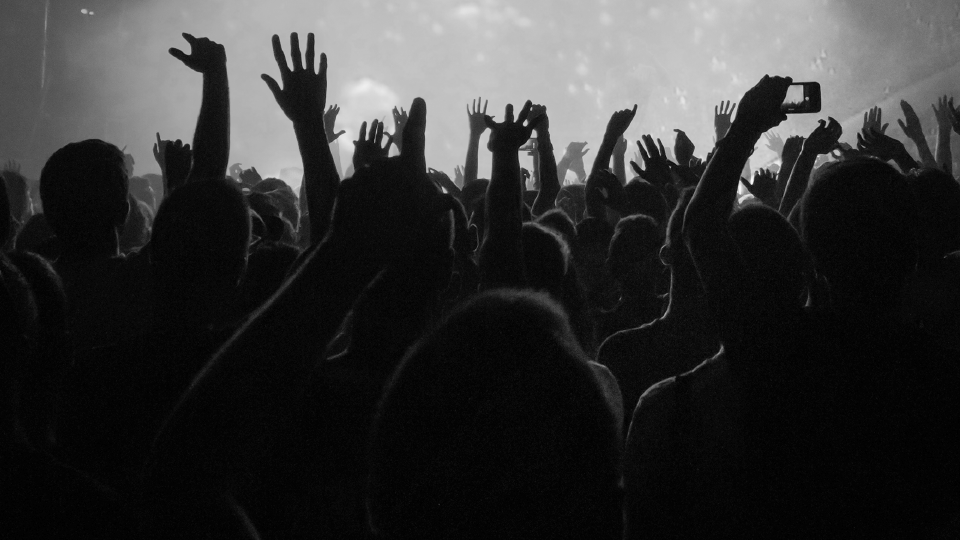 Black activist Winnie Mandela is cheered by supporters after appearing in the Krugersdorp Magistrate's court, West of Johannesburg on Jan. 22, 1986 in Krugersdorp, South Africa.
Black activist Winnie Mandela is cheered by supporters after appearing in the Krugersdorp Magistrate's court, West of Johannesburg on Jan. 22, 1986 in Krugersdorp, South Africa.
Image: AP Photo
The couple had two children together.
Madikizela-Mandela disliked being defined by her relationship with Mandela, according to The New York Times, because of how it downplayed her own political commitments and actions.
"I am not Mandela's product," she told an interviewer, according to the Times. "I am the product of the masses of my country and the product of my enemy" referring to apartheid authorities.
Winnie Mandela was a hell of a lot more than "Nelson Mandela's ex wife" and it maddens me that that's what she's been reduced to.

Rest In Peace to a woman of wonder, a woman of strength, and a woman who not only empowered many, but taught us valuable lessons beyond being a wife. pic.twitter.com/eGdNYiHwsf

— IG: Katlego_Moncho (@Katlego_Moncho) April 2, 2018
Read More: The People of Cape Town May Have Just Saved Their City From a Huge Crisis
Indeed, Madikizela-Mandela is remembered for being a more radical figure than her former husband, according to the Times.
While Mandela was imprisoned for 27 years, Madikizela-Mandela rose to prominence by relaying his messages to followers, but she also developed a distinct style of politics that was partly shaped by her own run-ins with the law.
"There is no longer anything I can fear." - Winnie Mandela.
Rest in Peace, mama. pic.twitter.com/xfPfdgxXK3

— Zenaida Machado (@zenaidamz) April 2, 2018
In 1969, she was imprisoned for 17 months without a trial and was regularly beaten and tortured, according to the Times.
This experience "[is] what changed me, what brutalized me so much that I knew what it is to hate," she wrote.
Read More: 4 Ways Nelson Mandela Fought for Women's Rights
Then in 1976, she was banished by authorities to the conservative, primarily white town of Brandfort where she was prevented from politically organizing. In isolation, her political views turned harsher, according to the Times.
Although these measures were meant to stifle her political ascension, they served to heighten her appeal throughout much of South Africa, according to France 24, earning her the nickname "mother of the nation."
Read More: 7 Ways Nelson Mandela's Legacy Still Resonates Today
When she returned to her home in Soweto in 1985, she became the leader of a radical movement to end racial oppression that sometimes veered into violence.
The apartheid regime tried to break the strength this woman and they FAILED. You fought a courageous fight.

Rest in peace Mam Winnie Mandela ✊🏿♥️ pic.twitter.com/ZhLFIDD6vc

— Itumeleng Molapisi👑 (@Itu_Molapisi) April 2, 2018
Your fearlessness and bravery will always be remembered

Rip Mother of the Nation Winnie Mandela pic.twitter.com/apPy3MDrG4

— T.H.A.B.O👑 (@Thabo_Chambule) April 2, 2018
Her tactics were denounced by The United Democratic Front, an influential anti-apartheid group, and she eventually issued an apology for violent actions saying "Things went horribly wrong."
Madikizela-Mandela continued to spark controversy after apartheid ended.
She was removed from her post as deputy minister of arts, culture, science and technology after being accused of taking bribes and misusing government funds, according to the Times. She was then convicted of accepting fraudulent loans as head of the African National Congress' Women's League in 2003.
Read More: More Than 1 Million Poor South Africans May Soon Become Homeowners
For many people, these instances of corruption complicate her reputation; others focus on the accelerating role she played in ending apartheid.
Winnie Mandela has passed on. She was the symbol of resistance in the darkest days of Apartheid. She provided hope when there was no other. For this she will always be remembered. May she Rest In Peace. It is truly deserved.

— Adam Habib (@AdHabb) April 2, 2018
Either way, she's become a symbol for a country that has struggled to overcome a brutal past.
"While there is something of a historical revisionism happening in some quarters of our nation these days that brands Nelson Mandela's second wife a revolutionary and heroic figure," the columnist Verashni Pillay wrote in South African newspaper The Mail and Guardian, "it doesn't take that much digging to remember the truly awful things she has been responsible for."