Voting is a right often taken for granted in the US. Americans vote in much lower numbers compared to other developed countries, and American youth have one of the lowest voter turnouts in the world. 
Marginalized groups — from women to Black people — haven't always had the right to vote, and laws still try to silence their voices. Not all governments exercise democracy, either. Citizens around the world don't always have the freedom to appoint their leaders.
Participating in local and federal elections is one way for people to support policies that serve their communities' needs and ensure they have a say in the decisions that benefit society.
Ahead of the next US election, here are seven facts to get excited about your role in the electoral process.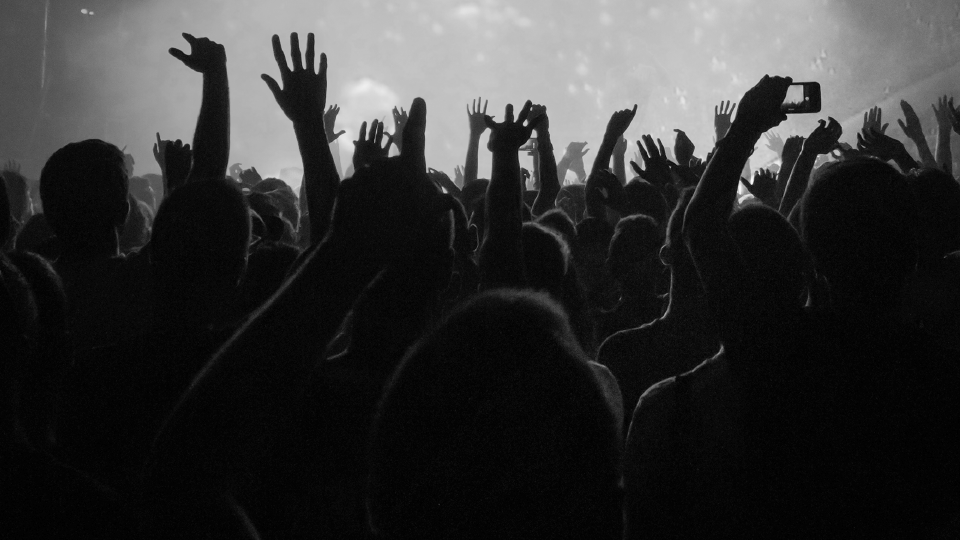 Nicole Hensel, left, and Raegan Cotton of New Era Colorado work to register college students to vote and answer their voting logistics questions during the pandemic at Auraria Campus in Denver, Colorado on Sept. 22, 2020.
Nicole Hensel, left, and Raegan Cotton of New Era Colorado work to register college students to vote and answer their voting logistics questions during the pandemic at Auraria Campus in Denver, Colorado on Sept. 22, 2020.
Image: Hyoung Chang/MediaNews Group/The Denver Post/Getty Images
1. Young people play an important role in elections.
Research suggests that if young people voted as much as older citizens, elected officials would be more likely to prioritize the policy issues that are important to them. Young people make up more than one-third of eligible voters, which means they hold a lot of power if they exercise their right to go to the polls. Generation Z, people between the ages of 18 and 23, are also more ethnically and racially diverse than previous generations.
While young people are historically the group least likely to vote for several reasons, either because they lack encouragement and information, or they think they won't make a difference and find the process too complicated, that's starting to change. 
Tufts University's Center for Information and Research on Civic Learning and Engagement (CIRCLE) estimated that 31% of eligible people ages 18 to 29 voted in the 2018 midterms — a record turnout at the time. What's more, almost twice as many millennials voted in 2018 compared to 2014.
In the 2020 presidential election, half of all eligible youth voted in 2020 — an 11-point increase from 2016, according to CIRCLE.
2. A single vote can make or break an election.
Over the past two decades, more than a dozen races were decided by a single vote or ended in a tie. If enough people vote in your district or county, your ballot can increase your preferred candidate's chances of winning an election and help get policies passed that reflect your values and your community's needs. 
3. Taking time off isn't always realistic, but more companies are giving employees flexibility to exercise their civic duty.
In the 2014 midterm elections, 35% of people didn't vote because of a scheduling conflict. Voting can take as short as 10 minutes or as long as several hours, but in almost half of the country, employees are entitled to take time off to vote. Companies in over 22 states are required to provide paid time off to vote, and in August 2020, several high profile companies announced they'll offer more flexibility on Election Day.
4. Registering to vote is a big step into adulthood and it's possible to sign up before 18. 
Voting is considered a rite of passage when adolescents turn 18, but many states actually allow registration earlier. Residents in some states can preregister to vote as young as 16 to ensure they are already registered by their 18th birthdays. Select states also let 17-year-olds participate in primary elections.
5. Voting doesn't have to be inconvenient — many citizens can now vote by mail.
In many states, voting in the 2020 presidential election was as simple as dropping off an envelope at the post office. Due to the COVID-19 pandemic, states across the country modified their absentee and mail-in protocols. Meanwhile, five states mandated that everyone vote by mail in the election to avoid the virus' spread.
6. Democracy can't function without full participation, and early voting improves turnout.
The rules vary state by state, but when residents have the option to vote early, they can head to the polls at a time that's convenient for them and avoid lines. South Dakota and Minnesota open up early in-person voting with an absentee ballot as early as 46 days before the general election.
7. Registration complications keep people away from the polls, but signing up online can help guarantee citizens can cast a ballot.
In 2018, college students in Fairfax County, Virginia, who participated in a study reported that they didn't mail in their absentee ballots because they didn't know where to buy stamps. Voters who want to avoid any snail mail mishaps and live in any of these 39 states have the option of registering online. Online registration not only minimizes administration costs and data entry errors, but it also improves state voter list accuracy.  
---
Global Citizen and HeadCount have teamed up to engage young Americans to check their voting status, register, and vote. Through the work of this groundbreaking nonpartisan collaboration, we're activating young people to get involved and spark change in their communities by expressing opinions at the ballot box. Learn how to register to vote, volunteer, and take action right now!
---
Editor's note: This story was updated on April 25, 2022.