Would you believe me if I said Iceland and Uruguay have a lot in common? They may not have identical climates or cuisine, but what they do share are some rather progressive trends in women's empowerment.
Uruguay has a history of being one of the more progressive countries in Latin America. Recently Uruguay expanded abortion rights, and legalized marijuana and same sex marriage: the golden triangle of progressivism. In the lead-up to the 2014 elections, 11 television ads featuring well-known Uruguayan actors, journalists, and artists were released in the aim to raise awareness on the importance of having more women in decision-making positions. The movement was backed by a number of politicians, and the proposal to set a quota for female-owned seats in Parliament has been a topic of hot debate ever since.
Iceland, which is hailed as the most gender-equal country in the world has the highest female labor force participation in the world, and has taken deliberate steps, especially since the 2008 global financial crisis, to expand opportunities for women. At 88%, women's participation in the labor market is the highest in the world, namely because of the access to high-quality, inexpensive child care services and the greatest parental (yes, maternity AND paternity leave) I've ever heard of. Each parent is entitled to three months leave, on top of an additional three months leave that they divvy up between the two of them. A father is not allowed to give his share of the leave to the mother, a stipulation that has played a significant role in equalizing the division of childcare within the home.
While Uruguay and Iceland can be proud of the steps they've taken to advance the rights of girls and women, both, especially Uruguay, can do more to affirm its commitments to half their population and heighten their roles as regional leaders.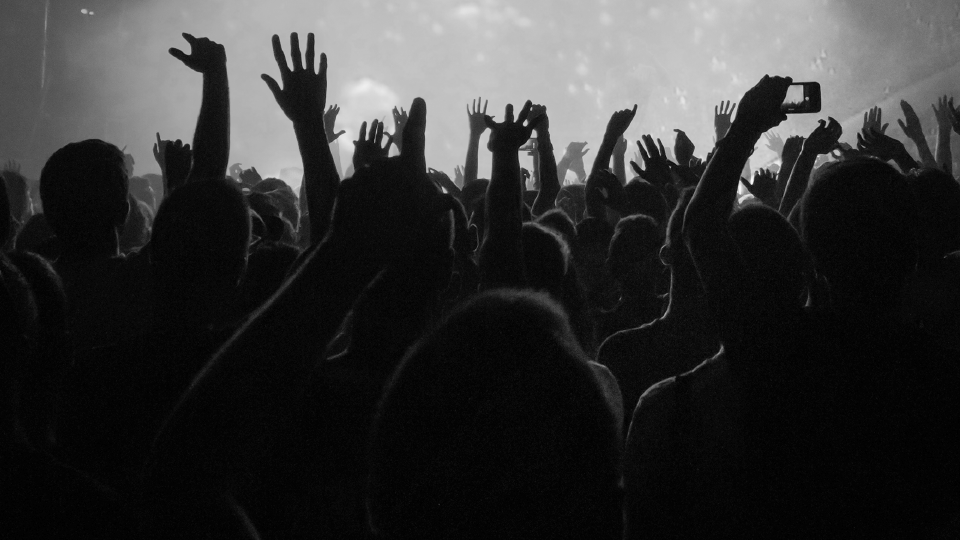 Image: War Production Co-Ordinating Committee
Uruguay has taken the necessary steps to assure every woman has control over her own anatomy by protecting and expanding abortion rights, but has made minimal progress in curbing female unemployment, and reducing the gender pay gap. Currently, Uruguay's female labor force participation is at 56%. These working women are also making 27% less than their male counterparts. Uruguayan women, and women around the world, dedicate a large portion of their time performing traditionally gendered tasks around the house and taking care of children; these informal labors go unrecognized… It's also important to note that the employment prospects of a women vary greatly depending on their demographic: indigenous women living in rural areas have a higher pay gap, and face limited employment opportunities.
There are specific measures Uruguay can to fight for the its women. Measures like increasing the availability of childcare services, and encouraging female entrepreneurship by investing in women-run SME's, would encourage female employment. Passing laws that mandate equal pay for equal work, and encouraging businesses to have a quota of women on their executive board would encourage females leaders in traditionally male dominated spaces.
Likewise, despite Iceland's number 1 ranking in the Global Gender Gap Report 6 years in a row, no one she be claiming victory just yet. Shockingly, a major 2010 report found that domestic violence against women is a "major problem" in the country, and reported 42% of all women in Iceland have experienced some sort of violence after the age of 16.
Additionally, the pay gap between men and women in the workplace stacks up to almost 20%, despite decades of vocal protest from women's groups and the general public.  
While both Iceland and Uruguay are pioneers in their respective regions and have been publicly vocal on the importance of tackling gender inequality, they still have their work cut out for them in terms of creating safer, more inclusive environments for women.
This is why Global Poverty Project is asking YOU, global citizens, to call on Iceland and Uruguay to attend the Global Citizen Festival and make commitments that support and empower girls and women everywhere.  Go to TAKE ACTION NOW and send a tweet of your own to make this happen. 
---
Note: This article includes discussion of reproductive rights. The UN considers such issues to be human rights issues, but not all partners involved in Global Citizen agree with this position, and therefore this article should not be considered to express the views of all groups involved with Global Citizen.