---
Why Global Citizens Should Care 
The members of OneRepublic have lent their voices to several important causes throughout their 17-year career and helped children around the world facing myriad challenges, including extreme poverty, critical illness, and modern slavery through their Good Life Foundation. Take action on similar issues
here
. 
---
The members of OneRepublic believe that every human has the right to a "good life," and for years, they have worked to deliver on that promise. 
In fact, the band — led by frontman Ryan Tedder — established the OneRepublic Good Life Foundation, specifically dedicated to that goal, following their 2010 hit by the same name.
"We've had the opportunity as a band the last several years to travel around the world and witness firsthand some of the worst and best living situations on earth. From shanty towns in Africa without electricity or water, to the worst neighborhoods in our own backyards," Tedder said shortly after the founding of the organization.
"It has reinforced our fundamental belief that no matter what family, city, country, or economic environment you are born into, you deserve the right to a good life," he added. 
The band has since worked to help children around the world affected by poverty and modern slavery, as well as children born with cleft lips or cleft palates, cystic fibrosis, and other critical illnesses. Tedder and the band have also supported survivors of sex trafficking and domestic abuse, people experiencing homelessness, and people living with physical disabilities.
To achieve this, the Good Life Foundation has partnered with other nonprofit organizations, including There With Care, Operation Smile, Save the Children, Cystic Fibrosis Foundation, International Justice Mission, Victoria's Victory Foundation, Free The Girls, and SOS Children's Villages Illinois.
Among the many issues close to their hearts is education, according to guitarist Drew Brown. 
"Education in general is at the root of what I think the biggest concerns are in the world today," he said in an interview with the HuffPost in 2012. 
"Everything starts with people being better educated, whether that be social change or lifestyle or health change. Everything that's happening in the world economically and politically and socially — world hunger, global warming and girls' education — all of those end up an issue of education," he continued.
And OneRepublic's members have backed those sentiments with action. The group joined Global Citizen partner Cisco in pledging $100,000 to the Grammy Museum's Signature Schools Program in 2017. The funds were used to provide $5,000 grants to 20 high schools across the United States to enable music education programs to continue. 
So great to see GRAMMY nominees @OneRepublic support music education through their donation to the @GRAMMYMuseum! https://t.co/EqXAc3St4Spic.twitter.com/50BGnewjX6

— Recording Academy / GRAMMYs (@RecordingAcad) September 28, 2017
"We believe that music education in this country, and around the world, is extremely important and a vital way to inspire future generations of musicians and people who love music," Tedder said in a statement.
Take Action: Join the Fight to Help End Extreme Poverty Around the World
OneRepublic has also readily stepped up during times of need. After a man drove a truck through a crowded Christmas market in Berlin, Germany, on Dec. 19, 2016 — just one night after the band had visited the market — killing 12 and injuring 48, the group donated $100,000 to German nonprofit Weisser Ring to help the victims and their families. 
Our thoughts go out to all the families of the victims at the Christmas Market in Berlin. We were at that market last night. So so sad

— OneRepublic (@OneRepublic) December 19, 2016
While the band is currently gearing up to perform at this year's Global Citizen Festival in New York City's Central Park on Sept. 28, it won't be the first time that they have used their voices and musical talents to create positive impact. In addition to performing at Free the Children's youth empowerment events, called We Day, OneRepublic has also used their music to shine a light on important issues affecting people worldwide on several occasions. 
The song "Feel Again," released in 2012, was partially inspired by recordings of heartbeats of children from remote villages in Malawi and Guatemala, captured as part of Save the Children's "Every Beat Matters" campaign. The band donated a portion of the proceeds from sales of the song to the campaign, which trains frontline health workers to provide life-saving care to children in need. 
Though their  2013 hit "I Lived" was written by Tedder for his son, the band featured Bryan Warnecke, a then 15-year-old living with cystic fibrosis, in their music video to raise awareness and increase representation for those affected. The video shed light on Warnecke's story of living since infancy with cystic fibrosis, a genetic disease that affects the lungs and digestive system and currently has no cure, and the song became an anthem for those struggling with life-threatening diseases.
The band later released a remix of "I Lived" for the "Share the Sound of an AIDS Free Generation" campaign, created by Coca-Cola and (RED), which focused on ending mother-to-child HIV transmission. The proceeds from the remix were donated to the Global Fund to power the fight for an AIDS-free world. 
Whether using their platforms as celebrities or their musical talents, OneRepublic has made significant contributions to tackling global issues and continues to demonstrate how music can help make the world a better place for all. 
"Having this song attached to the (RED) campaign is absolutely incredible for me and the band. The goal of any song I write is for it to take on a much bigger journey then I originally intended," Tedder said in an interview for the campaign. 
"In other words, I wrote this song for one person who I love dearly, and one day I will get to explain to him how his song helped so many other people."
---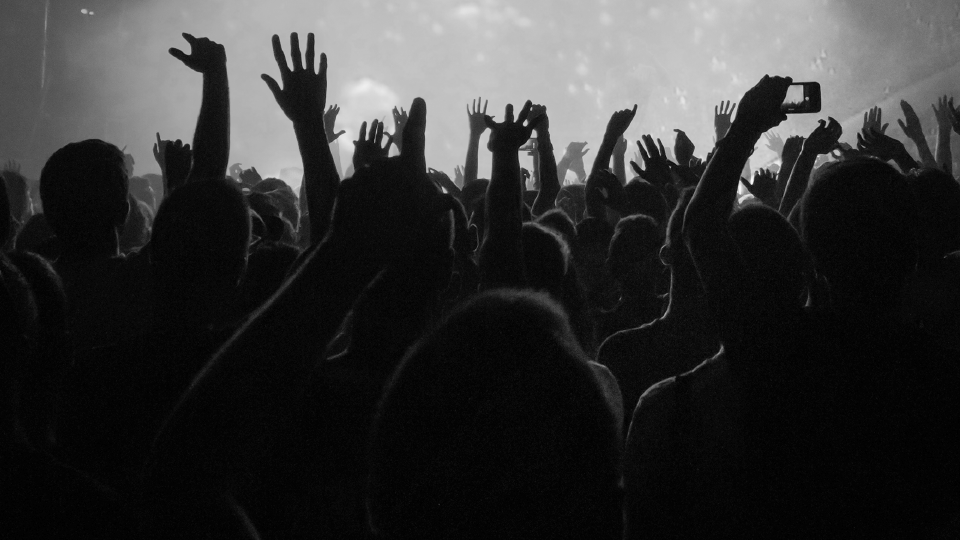 The 2019 Global Citizen Festival in New York will be presented by Citi and Cisco and in association with our Production Partner, Live Nation. MSNBC, Comcast NBCUniversal, and iHeart will serve as Presenting Media Partners and will air a live simulcast of the Festival on MSNBC and on iHeart Radio Stations. The Festival will also be livestreamed on YouTube and Twitter, presented by Johnson & Johnson. 
Proud partners of the 2019 Global Citizen Festival include Global Citizen's global health partner and major partner Johnson & Johnson, and major partners P&G, Verizon, and NYC Parks.