Marie Humbert's voice for women's equality in Africa is one that resonates.
The Swiss-Ghanaian actress, who has lived in nine countries on four continents, represents an emerging class of African entertainers who are making their voices heard and bringing attention to social issues they are passionate about. 
For Humbert, who is an Oxfam Ghana Enough! project advocate, her life and profession has taken her all over the world but women's empowerment and African identity have been a consistent thread throughout — the social items she has been most passionate about.
It's not hard to see why: no country in the world is on track to achieve the United Nations' global goal for gender parity between men and women by 2030. COVID-19 has also pulled back a lot of the progress made as women have been disproportionately affected by the impact of the pandemic. 
Furthermore, Africa lags behind the rest of the world in achieving the UN's Global Goals, including the goal to achieve gender equality by 2030.
Women in northAfrica hold less than one in five paid jobs in the non-agricultural sector while women in Nigeria and many other African countries are faced with harmful cultural practices like FGM, poverty, economic inequality, misogynistic laws, and political exclusion.
These issues drive Humbert's activism and against the backdrop of the Generation Equality Forum, a global gathering for gender equality convened by UN Women and co-hosted by the governments of Mexico and France that has been taking place in Paris from June 30 - July 2.
Global Citizen spoke with Marie Humbert about women empowerment in Africa and why we must all #ActForEqual to achieve gender equality:
GC: Why do you think the conversations around identity are important in Africa? 
Humbert: Colonialism has left indelible marks on societies of pre-colonised African countries. West Africa was colonized by the French (i.e. Mali, Niger, Senegal, Ivory Coast) and the British (Ghana where my mother is from, Nigeria, Cameroon), decades after, the impact on our identity is still present. Colonialism caused underdevelopment and disarticulation of the African economy. 
It also devalued the local culture and imposed what is now widely referred to as colorism. In parallel, the notion of the grass being greener on the other side still exists, when we know that in reality our exceptional resources significantly contributed to the growth and wealth of Europe and the West (they still do today). 
Real and honest conversations about the history, significance and beauty of our diverse heritage allows us to understand, respect and appreciate who we are first before paying too much attention to who people think we are or expect us to be.
What inspires your activism? 
A belief in humanity. An urge to be an active part of the change I want to see. A desire to leave a positive impact, however big or small and live authentically, unapologetically. 
Using my voice and believing it matters. I want to contribute to a better, safer, fairer and more sustainable world. 
How do you think creativity and activism intersect? 
Creativity demands for deeper reflection, any and all forms of emotional connection. Art has the power to move, inspire, provoke and challenge people. I see art in everything, from the way a person laughs to yearly seasonal transitions, for example. When you are in harmony with your sense of self there are no limits to what you can achieve. 
Artists are activists in their own way, they can influence people through their art to take action. Activists on the other hand, have to be in touch with their creative side in order to touch people, ignite and empower them to believe and fight for a cause. 
What made you decide to partner with Global Citizen? 
The pandemic was a difficult and delicate time for all but it also brought pertinent issues to light such as police brutality, systemic racial injustice and abuse of women in the home. On the optimistic side, the world noticed that women are better at politics. New Zealand, Germany, Finland and Taiwan outperformed the vast majority of male-led countries.
Personally, I felt candid and informative discussions were necessary, on both identity (#theidentitytalks) and a more serious matter such as gender-based violence (#reclaimxpower).
Global Citizen is a movement of engaged citizens using their collective voice to inspire positive change. GC is known for organizing massive global campaigns like Mandela 100 and Vax Live to amplify call-to-actions, working with the team made perfect sense as there was synergy.
Can you describe some of your work in GBV and women's rights?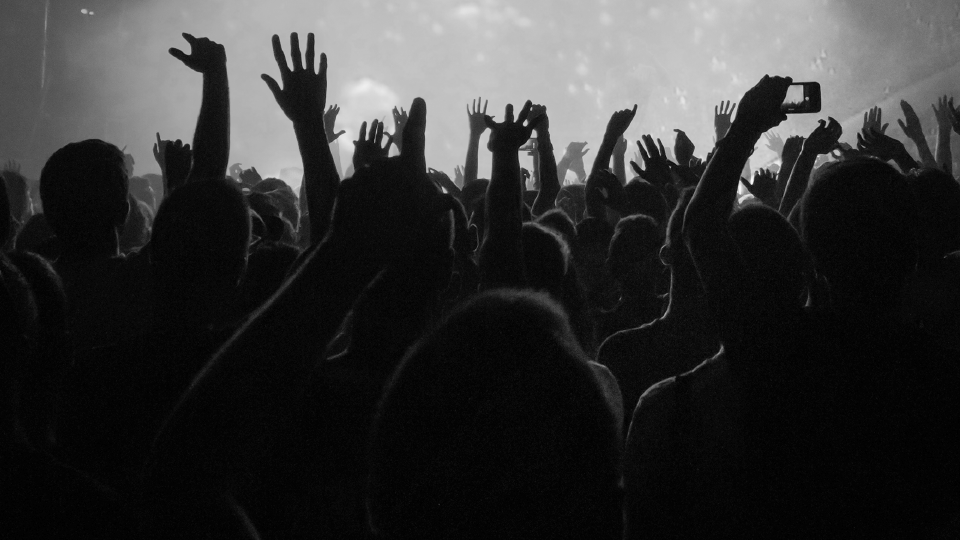 Along with two extraordinary women, Mallence Bart-Williams and Dr. Khumoetsile Moetse, 'Reclaim Your Power' was created. @reclaimxpower is an Instagram Live series of discussions held in an effort to dismantle the various layers of abuse, exploitation and GBV. 
A serious increase in violence against women and girls has been recorded following the global pandemic lockdown measures. Most women found themselves trapped at home with their abusers and struggled to access any health care services. 
"In Africa, reports of abuse such as intimate partner violence, sexual harassment, child marriage, female genital mutilation (FGM), domestic and sexual abuse of women and girls have exacerbated particularly under lockdowns," according to UNWomen Africa. 
As three proud African women and three survivors of abuse, we are united to end GBV through impactful conversations, sharing our own stories and hopefully helping others with survival tools. We invite people to walk the journey with us in dismantling, healing, changing and ultimately claiming victory over GBV. 
What has been the general response to your efforts around GBV? 
Extremely generous and beautiful. There are no limits to the power of using your own voice. You feel a complete transformation within and are reminded that you're not alone, a whole community of people from everywhere around the world will connect with you. I have received nothing but words of encouragement, love and support and feel blessed to be able to use my platform to affect positive change. 
Many survivors have reached out to thank us for holding space for these important discussions and for continuing to empower each other to be seen and heard on our own terms. Raising as much awareness about GBV is the first step in achieving certain goals such as, educating against victim-blaming, stigmatization, silence culture and demanding the reinforcement of measures taken towards perpetrators that prioritize the protection of the vulnerable. 
What are your hopes for women's equality? 
Ensuring that women are represented in equal positions of leadership, hold decision-making power, are better protected, heard and seen. It's about time women stop being treated as 'victims' or 'weak' but rather as 'powerful agents of change'. 
What personal message would you like to share with the global community?
Gender-based violence is in a state of emergency, significantly across the African continent so eliminating all forms of violence should not be undermined. Laws, policies and sanctions condemning harmful practices and any act of violence should be reinforced. I am committed to working with Global Citizen and UN Women to protect vulnerable women and girls at this year's Gender Equality Forum.