For too long, the stigma around men's mental health has been a silent killer. Too often, men struggle to talk to each other, or anyone, about how they feel. A stereotype? Certainly. But its basis in fact is terrifying. According to a CALM (Campaign Against Living Miserably) survey published in 2015, 41% of men that contemplated suicide refused to speak to anybody about it. Men are underdiagnosed because they don't want to "cause a fuss," whilst their friends refuse to validate them when they have the courage to talk. Men are gagged and bound, instructed to 'man up' instead of speak out. How do we even begin to give them a voice, and make sure that voice is respected?
Introducing: Toby
"I just wish they'd accept it. I am that person, and I will be that person on and off for the rest of my life." 
I first met Toby at a barbeque on the roof of a hostel in Buenos Aires. We got along immediately. Approaching his 30th birthday, Toby works as a builder in his hometown of Salisbury, and was on holiday with Louisa, his fiance, travelling around South America. They were hoping to get married soon after returning home.
The first night we met, we drank Quilmes Patagonia lager for hours in the downstairs bar.  I remember our conversation perfectly. We talked about male mental health, and how nobody wants to accept that it's a real problem.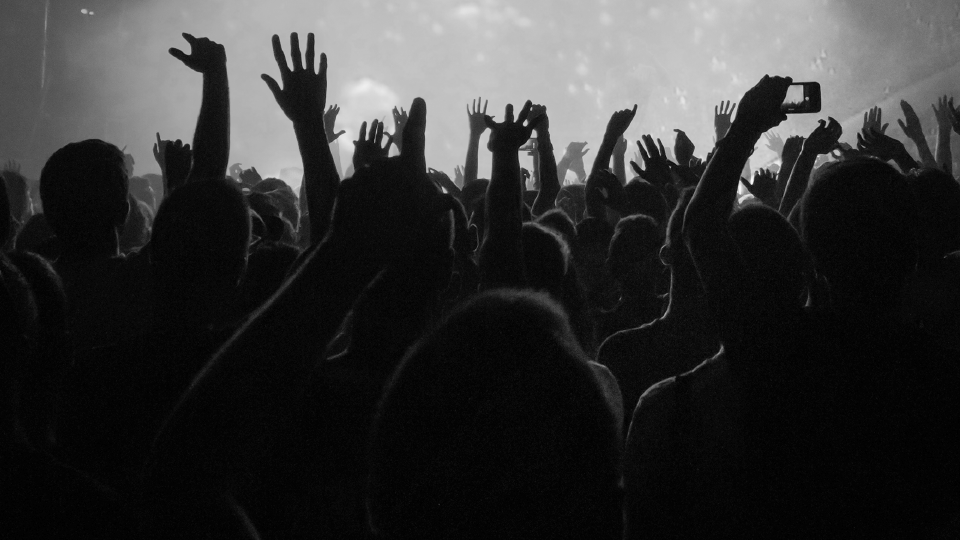 Toby & I with friends at La Bombonera

Toby has severe depression. Since returning to work, his mental health problems have returned with a vengeance. Mental health affects men disproportionately in a very specific way. In the UK, men are three times as likely as women to kill themselves; indeed, suicide is the biggest killer of British men under the age of 45. Mental health issues kill more young men than cancer.
"I first noticed I was depressed about five or six years ago," Toby tells me, "Being a builder, I was proud. I didn't want to go see a doctor about it". For men like Toby, simply admitting that it's a problem can take a long time. But the next step is often even harder. "It was really difficult in the original stages because I sought help from friends. I wanted their opinions so I could work out if my feelings were normal. They basically told me to stop being a wuss. At the time I didn't think it was a chemical imbalance in my head. I tried to talk to my friends, but they sucked. Getting shut down like that… I won't talk to anybody about it ever again. They just don't understand."
Read More: Mental Health: the Good, the Bad, and the Inhumane 
After years of fighting in isolation, Toby eventually went to the doctor. But even in the medical profession, he found the same concrete walls he couldn't break down in his own social circle. "The first time I went he didn't actually believe me. We shake hands before and after every appointment, but he fobbed me off. The last time I went back, maybe six months ago, I had to tell him that it was really bad, I'm not being a wuss, and I've been suffering with this for years and years." The doctor, finally realising what was at stake, prescribed antidepressants — since then, Toby has noticed an improvement. 
Amongst men, the inability to talk productively is a cultural failure, a famine of healthy communication. But medically, the problem is economical. Despite Conservative manifesto promises to extend mental health funding, 57% of local clinical commissioning groups (CCGs) in England plan to reduce the money they spend on mental health in order to keep up with severe austerity cuts across the NHS. Jeremy Hunt, the Secretary for Health, promised that "CCGs are committed to increasing the proportion of their funding that goes into mental health". This is not happening. Whatever side of the political spectrum you fall, it's clear that the British mental health crisis needs urgent funding. In the fight for global health, the psychological and the physical must be treated with equal seriousness. Mental health must never be an afterthought.
Read More: Is Hypermasculinity Killing Young Men?
Mental Health Is A Problem For Everyone
The men of this world are suffering in silence. The stigma is so potent that when a public figure opens up about it, it's international news. Last year, Ohio rapper Kid Cudi checked into rehab for depression and suicidal urges. He shared his feelings in an emotional Facebook post to his fans. "I simply am a damaged human swimming in a pool of emotions everyday of my life," he wrote, "I feel like shit, I feel so ashamed". Hip hop has not traditionally been a safe space for men to share their feelings, dominated as it has been by old fashioned ideas of masculinity that ask men to think about women, and the world, through a lens tinted with patriarchal pressure. That culture is shifting. Perhaps the world will follow suit.
Kid Cudi is not alone, and neither are you. Lil Wayne, always a benchmark to strictly straight laced masculinity within the genre, once tweeted that he was "mentally defeated". Chance the Rapper, Missy Elliot, and Chris Brown were among those that jumped to defend him. Even Zayn Malik, previously of One Direction, had to cancel a performance at Capital FM's Summertime Ball after "suffering from the worst anxiety of (his) career". Can you blame men for feeling victimised, when mainstream politicians like Donald Trump imply that veterans who suffer from PTSD aren't "strong"? Stereotypical male identity is imploding. What do we replace it with?
I AM NOW DEFENSELESS AND mentally DEFEATED & I leave gracefully and thankful I luh my fanz but I'm dun

— Lil Wayne WEEZY F (@LilTunechi) September 3, 2016
June 11, 2016
Mental health is a global problem. It's important that artists like Kid Cudi come out and talk about it, because it breaks the stigma. The bright lights of celebrity success are not enough to dim the dark thoughts that can take over when depression strikes. Toby points to Tyson Fury's battle with depression as an example of how people's lives are not always as they seem. "Material wealth has nothing to do with it. Some people are just in a battle with their minds. There's something inside that you can't control," he tells me. "None of them believe that I'm really struggling. There was nothing actually wrong with my life. I had my own place, a car, a girlfriend, a dog, money in the bank. I didn't really have any problems. But I just feel… I wasn't enjoying day to day life. Every day was such a struggle." 
There Is Always Hope
Just like anybody would, Toby just wants his problem to be recognised. "I've tried to explain it to so many people, and they just think I'm lying or looking for attention. Just believe me. You don't have to say anything. Just acknowledge it. You don't have to be an ex-serviceman. Some people just have it. You're just in this terrible, terrible mood, thinking the most terrible, terrible thoughts... I just wished they'd accept it. I am that person, and I will be that person on and off for the rest of my life."
We need to talk about mental health. Right now. It is unacceptable that the men of our world feel ashamed to admit vulnerability, and are faced with so many barriers to having a simple conversation with their friends. Toby is not alone. There are millions of men just like him, not just in Britain, but around the globe. World Mental Health Day is an opportunity for us all to break the mould, create a dialogue, and talk openly about the issues that affect us all. To redefine how we recognise strength in men, and to remeasure how we perceive manliness in the 21st century. But it doesn't stop today. Every day must be World Mental Health Day. We should seize today to speak our minds, for what they truly, honestly, are.