---
Why Global Citizens Should Care
When the GPEI was launched, there were 350,000 cases of polio every year. As a result of various actors coming together, polio is almost eradicated. Immunization efforts were key to this accomplishment, and further funding is needed to put an end to this disease once and for all. Join Global Citizen and take action now.
---
Today, the world does not fear polio as it once did. Its defeat feels imminent, as it's poised to become the second human disease ever to be eradicated.
But it was not that long ago that the world experienced paralyzing, if not deadly, outbreaks of this infectious disease — which is why governments and global health organizations decided to step up.
The Global Polio Eradication Initiative (GPEI) was formed in 1988 after leaders at the World Health Assembly decided to tackle polio. At the time, there were 350,000 cases of polio every year.
Take Action: Download the App and Joing the Fight to End Diseases Like Polio
Through a public-private partnership, the GPEI is managed by national governments with five key partners: the World Health Organization (WHO), Rotary International, the US Centers for Disease Control and Prevention (CDC), the United Nations Children's Fund (UNICEF), and the Bill & Melinda Gates Foundation.  
Its goal was initially to eradicate the disease by the year 2000, and while they did not meet that target, progress since then has been significant. 
Thanks to global health efforts, polio is 99.9% eradicated and remains endemic in only three countries in 2019: Afghanistan, Pakistan, and Nigeria. Nigeria has not yet been declared polio-free, but is on track to officially announce its success by 2020, as there have been no cases there since 2016.
"I think it's everybody bringing their strengths to the table," Sona Bari, WHO senior communications officer and spokesperson for GPEI, told Global Citizen. "WHO could not do it alone, a government can't do it alone, a foundation cannot do it alone."
There are 18 million people walking today because of the GPEI, Bari said. And she attributes this great success to the initiative's ability to work together and adapt. 
When the initiative was first launched, they had a set way of doing things, but Bari said they've been able to alter their tactics, based on changes to the virus itself, and the needs of specific countries.
For instance, Bari explained there were community misgivings around the vaccine in Nigeria in the mid 2000s, and immunization programs were halted. The GPEI reacted in turn.
"It's not enough to have a vaccine delivered; you actually need to have the social science and the behavioral and political science to be able to help people understand why vaccination is important, why it's safe and [to] have confidence in vaccines, and that turned around the Nigeria program," she said.
Thanks to the educational and community outreach efforts in Nigeria, the immunization program was able to start up again, and the country has not recorded a case of wild poliovirus for the last three years. That's the result of strong, traditional medical intervention, as well as working with the community and engaging with trusted actors, Bari added.
In 2018, there were only 33 polio cases reported in Pakistan and Afghanistan, and there is likely only one existing wild poliovirus strain, which means that the eradication of this disease is close.
But the only way to ensure its eradication is to continue to vaccinate children around the world.
"The greatest challenge is reaching enough children in Pakistan and Afghanistan, especially those who are on the move and those who are inaccessible due to conflict and insecurity," Bari said.
The GPEI vaccinates more than 400 million children every year and maintains surveillance in more than 70 countries, thanks to its 20 million volunteers, investments that have reached $14 billion, and the participation of 200 countries.
But if left unchecked, polio could affect up to 200,000 people per year within 10 years.  
That is what makes funding the GPEI so important. The next GPEI pledging moment will take place in November 2019 and it's vital that governments continue to increase their financial commitments to polio eradication efforts.
The new funds would be allocated to improving the GPEI's ability to vaccinate children that are the hardest to reach, to deliver better services, and to maintain the neutrality of the program so that the GPEI can objectively serve any community, according to Bari. 
"But it would also be, let's not forget, to keep the rest of the world polio-free," she said. "[It's our responsibility] to make sure that we not only deliver a polio-free world, but that it's safeguarded."
---
Correction: A previous version of this story indicated that investmentsto GPEI had reached $1 billion, rather than $14 billion.
---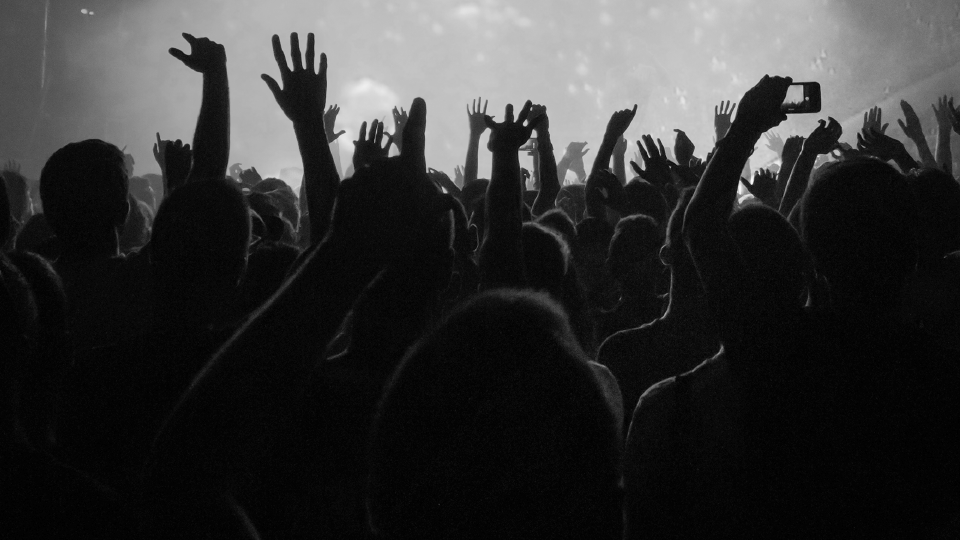 The 2019 Global Citizen Festival in New York will be presented by Citi and Cisco and in association with our Production Partner, Live Nation. MSNBC, Comcast NBCUniversal, and iHeart will serve as Presenting Media Partners and will air a live simulcast of the Festival on MSNBC and on iHeart Radio Stations. The Festival will also be livestreamed on YouTube and Twitter, presented by Johnson & Johnson.
Proud partners of the 2019 Global Citizen Festival include Global Citizen's global health partner and major partner Johnson & Johnson, and major partners P&G, Verizon, and NYC Parks.