---
Why Global Citizens Should Care
From activists fighting for justice to communities struggling with pollution, these photos show why it's more important than ever to remain committed to achieving the Global Goals. You can join the movement by taking action here to support equality for all and help end extreme poverty.
---
Taiwanese became the first Asian country to pass a law that legalizes same sex marriage this week — a major milestone for the continent. The bill passed two years after the constitutional court argued that marriage should not be limited to one between man and woman.
Same-sex couples will now have equal legal marriage rights that extend to taxes, insurance, and child custody.
"We hope this landmark vote will generate waves across Asia and offer a much-needed boost in the struggle for equality for LGBTI people in the region," Annie Huang, acting director of Amnesty International Taiwan, said in a statement.
While Taiwanese people celebrated the victory, the fight for LGBTQ rights in Cuba continues. This year, the government abruptly cancelled an annual march against homophobia, which the Cuban government has traditionally organized for the last 11 years. The Center for Sex Education (CENESEX), the national organization responsible for the march, called off the event just a week before it was supposed to take place.
Gay rights activists and supporters in Cuba organized their own national march in defiance, which the country's communist government called an act of civil disobedience. At least three activists were arrested by police officers dressed in plain clothes and marchers were made to disperse.
In Brazil, people took to the street for a different reason. Students and teachers from hundreds of universities demonstrated, opposing the government's decision to cut $1.85 billion from its education budget.
Schools in Mexico faced another kind of threat, as the government canceled classes for millions of students in Mexico City, issuing warnings against dangerous levels of air pollution. The government also ordered tens of thousands of vehicles off the street.
And, in Alabama, a controversial bill was introduced, which bans abortion, limiting a form of family planning, in almost all cases, including instances of rape and incest. The only exception can be made when the mother's life is at risk. Doctors who perform abortion services can be punished with lifetime imprisonment. The legislation has been heavily criticized by women's rights activists and many Democrat leaders. A movement to boycott products in and from Alabama has gained momentum in Maryland and Colorado with the hashtag #BoycottAlabama.
These 18 photos show this week's most powerful moments.
---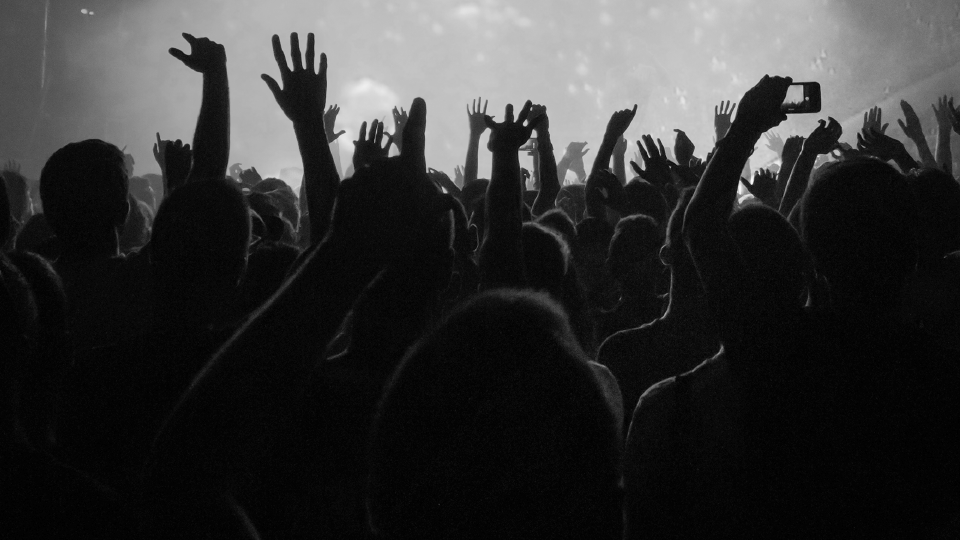 Image: Chiang Ying-ying/AP
1. Same Sex History in Asia: Same-sex marriage supporters cheer outside the Legislative Yuan on May 17, 2019, in Taipei, Taiwan, after the legislature passed a law allowing same-sex marriage, a first for Asia. The vote Friday allows same-sex couples full legal marriage rights, including in areas such as taxes, insurance, and child custody.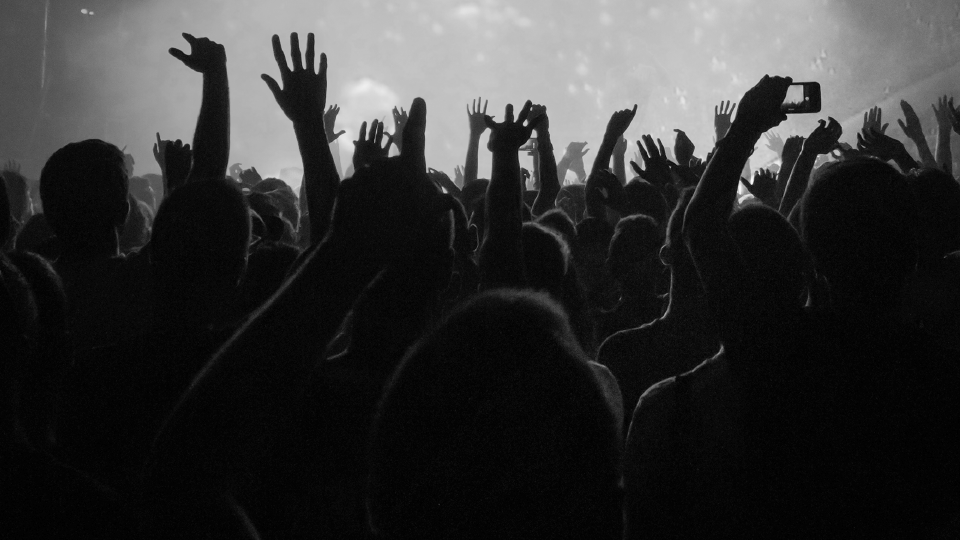 Image: Rodrigo Abd/AP
2. Daily Life in Venezuela: Irene Vaamondez, right, dances with a neighbor as musicians play live music at a public plaza where neighbors socialize in Caracas, Venezuela, at sunset Saturday, May 11, 2019. Amid the geopolitical turmoil, the country's humanitarian crisis, which began nearly a decade ago, continues to deteriorate. The crisis in Venezuela has steadily grown over the past few years following the collapse of the country's economy, widespread food insecurity, a faltering health care system, and violence.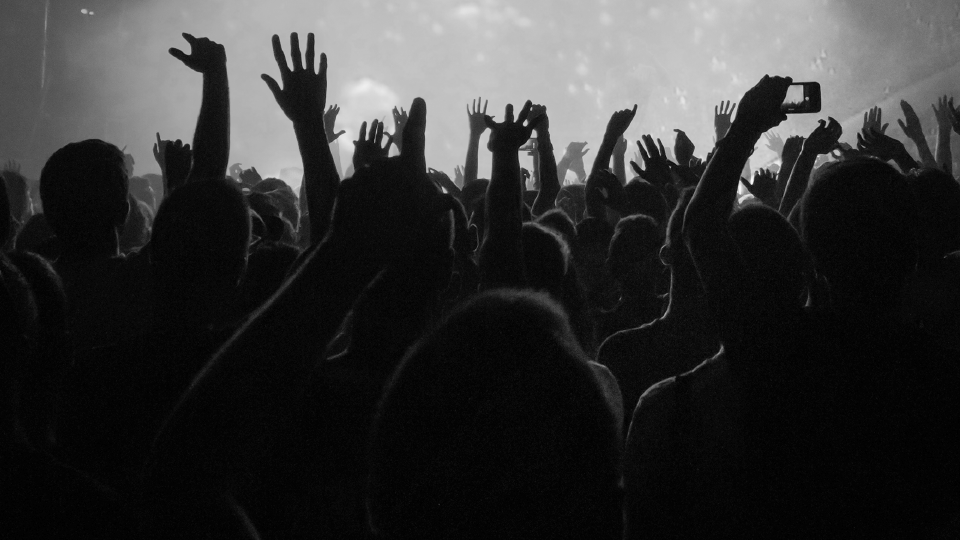 Image: Marco Ugarte/AP
3. Air Quality in Mexico City: Tinted blood red by a thick cloud of smoke and pollution, the sun sets on the mountains above Mexico City, May 13, 2019. Mexico City's government has warned residents to remain indoors as forest, brush fires, and hot dry weather carpeted the metropolis in a smoky haze that has alarmed even many of those accustomed to living with air pollution. For the second straight day, officials in Mexico City cancelled classes for millions of students on Thursday. According to the Associated Press, activists of the Citizen Observatory on Air Quality called on officials to further limit activities like truck transportation and construction sites. The group said "forest fires are unfortunately going to be an ever more frequent problem as a result of global warming."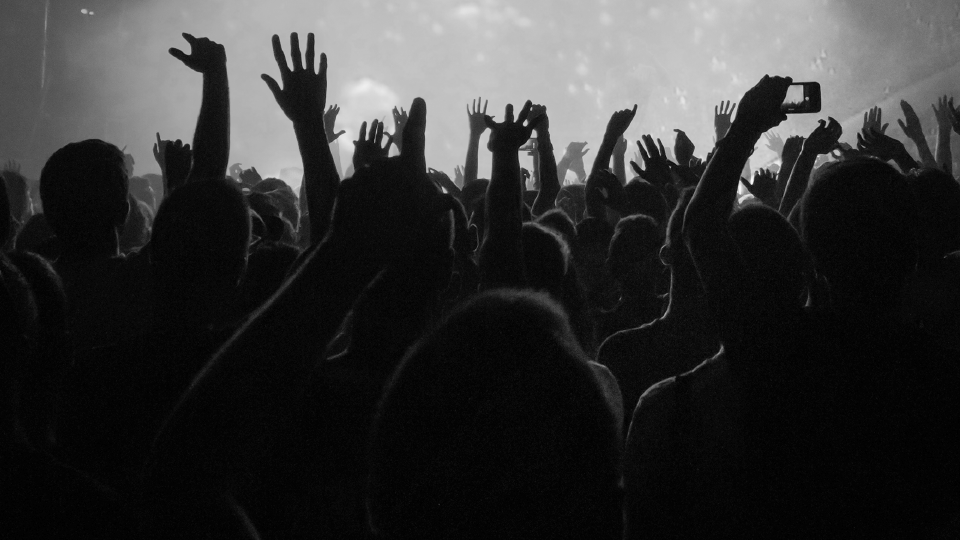 Image: Hatem Moussa/AP
4. Ramadan: Palestinians light fireworks above the rubble to celebrate the holy month of Ramadan in Gaza City, May 13, 2019. Muslims around the world are observing Ramadan, the holiest month in Islamic calendar, refraining from eating, drinking, smoking, and sex from sunrise to sunset.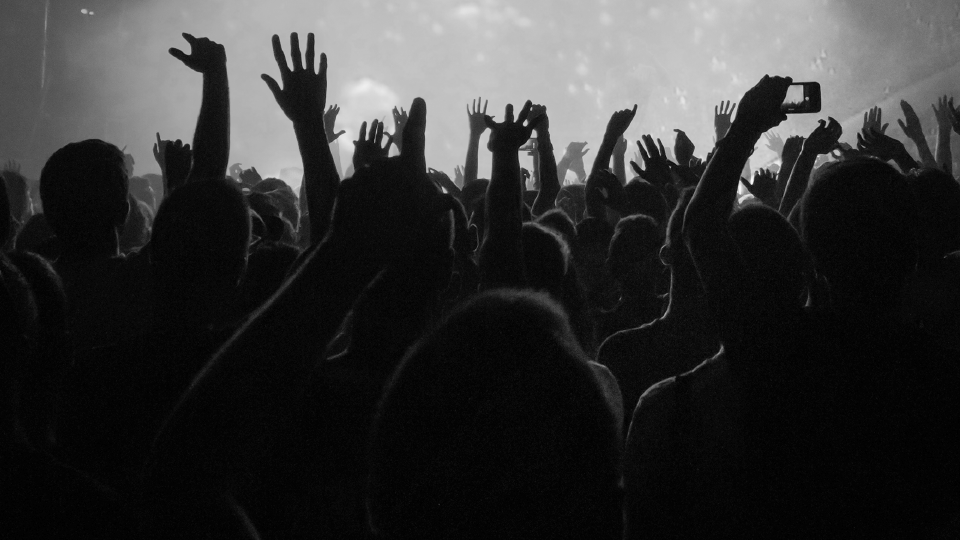 Image: Andre Penner/AP
5. Education Protests in Brazil: Demonstrators protest against a massive cut in the education budget imposed by the administration of Brazilian President Jair Bolsonaro, in Sao Paulo, Brazil, May 15, 2019. Federal education officialsannounced budget cuts of $1.85 billion for public education, from elementary schools to universities, this month as a part of a wider government effort to slash spending. 
6. Ramadan Around the World: An Indonesian woman prepares meals for Muslims breaking their fast during the holy month of Ramadan at Jogokariyan Mosque in Yogyakarta, Indonesia on May 11, 2019.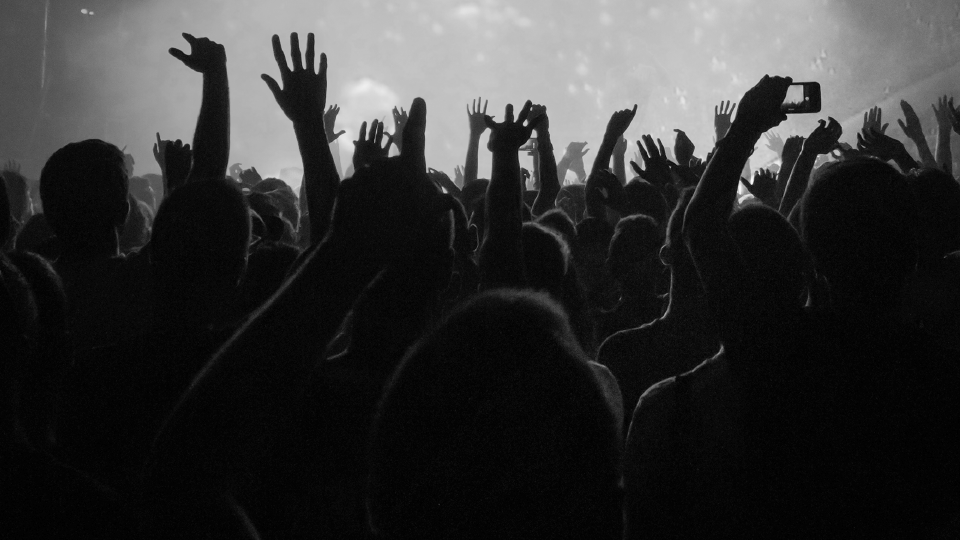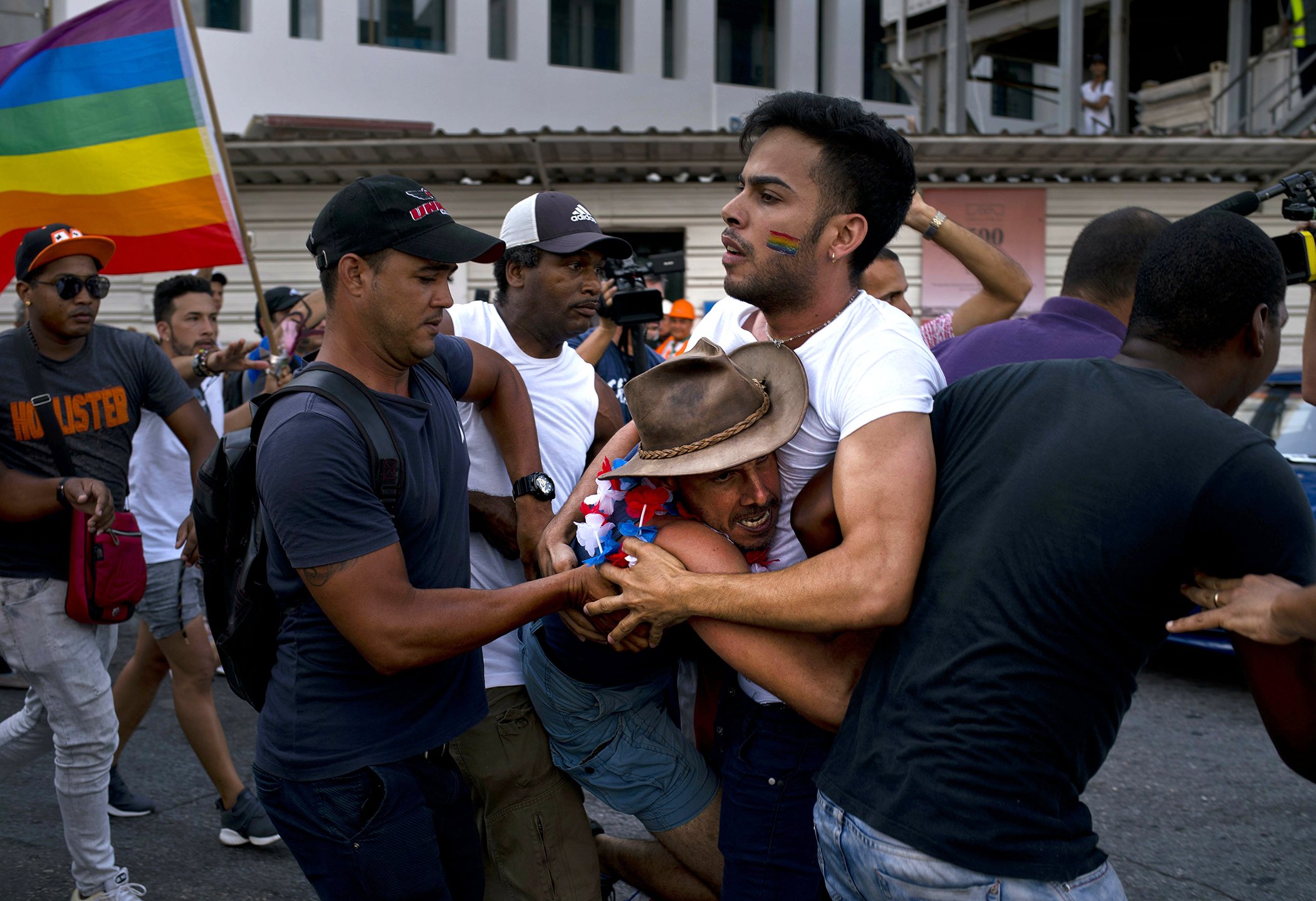 Image: Ramon Espinosa/AP
7. LGBTQ Rights in Cuba: Cuban police detain gay rights activists taking part in an unauthorized march in Havana, Cuba, May 11, 2019. The march was organized largely using Cuba's new mobile internet, with gay rights activists and groups of friends calling for a march over Facebook and WhatsApp after the government-run gay rights organization canceled a march planned for Saturday. For the past 11 years, the Cuban government has organized an annual march against homophobia in Havana, but a week before this year's event would have taken place, the national Center for Sex Education abruptly canceled it. The decision seemed to be a part of a broader rollback of LGBTQ rights throughout the country, so local activists decided to take matters into their own hands by staging their own Pride march. Dozens of people showed up to march, but plainclothes police officers began dispersing people and ultimately arrested three participants, according to the New York Times. The Cuban government is notoriously opposed to spontaneous demonstrations in the streets and is stingy when it comes to giving out permits for public events. As a result, the crackdown may reflect a general opposition to unsanctioned public events, rather than specific LGBTQ discrimination. But, the crackdown has broader resonance. In recent years, LGBTQ activists have felt growing resistance to their fight for equality.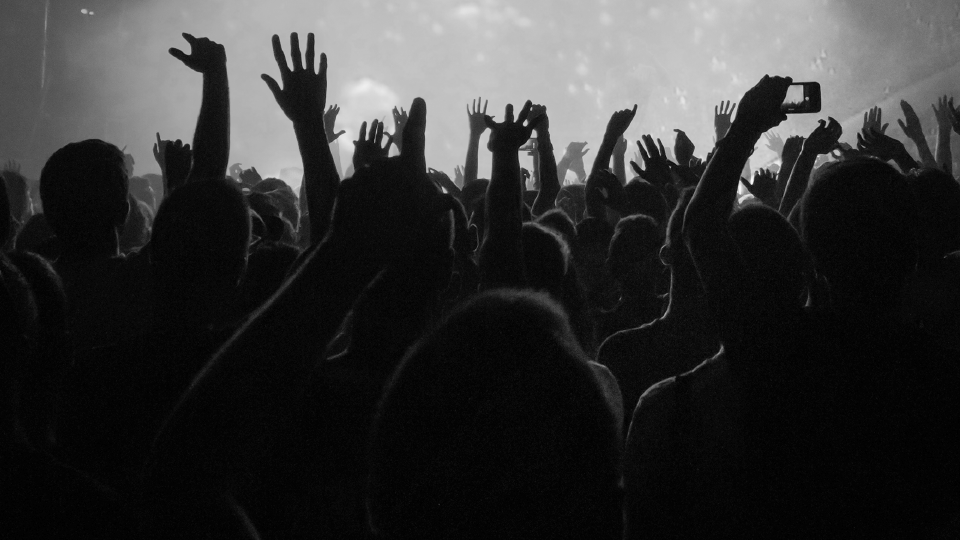 Image: Hal Yeager/Alabama Governor's Office/AP
8. Abortion Law in Alabama: This photograph released by the state shows Gov. Kay Ivey signing a bill that virtually outlaws abortion in the state on Wednesday, May 15, 2019, in Montgomery, Alabama. The law bans abortion in almost all circumstances, including in cases of rape and incest, with the exception of when the life of the mother is in jeopardy. Under the bill, set to take effect in six months, doctors who perform abortions can be punished with life in prison. The law, which passed 25-6 in the Senate on Tuesday, is an attempt to challenge Roe v. Wade, the 1973 Supreme Court decision to legalize abortion, according to Gov. Ivey. Experts say the legislation, called the Alabama Human Life Protection Act, could disproportionately affect women of color, the state's poorest women. Alabama consistently ranks as one of the poorest states, where over 800,000 people lived below the poverty line in 2018. The UN also reported that Alabama has the worst poverty in the developed world. Weeden, professor and chair of Cornell University's department of sociology, told Global Citizen. "Bans on legal abortion that force women to bring these unintended pregnancies to term will lead to more illegal abortions," Weeden said, "which can have long-term and costly health consequences for the women who get them."
9. Yemen: A Yemeni child who fled fighting between Yemen's armed rebels, known as the Huthis, and pro-government forces in Hodeida, is pictured at a makeshift camp in the district of Abs, in Yemen's northwestern Hajjah province on May 13, 2019.
10. Education in Afghanistan: In this photo taken on May 12, 2019, an Afghan girl walks towards her school along a field on the outskirts of Mazar-i-Sharif. According to UNICEF, an estimated 3.7 million children are out-of-school in Afghanistan – 60% of them are girls.
11. Aftermath Cylone Fani: In this photo taken on May 12, 2019, Indian children queue to collect food handouts in Puri in the eastern Indian state of Odisha, following Cyclone Fani. The death toll from a major cyclone that hit eastern India and Bangladesh in early May rose to 77 on May 13 as anger grew over the millions of people still without power and water.
12. Venezuela: A man walks by a mural depicting Venezuelan national hero Simon Bolivar in Caracas on May 14, 2019.
13. Protests in Brazil: People demonstrate during a strike organized by National Students Union (UNE) in Rio de Janeiro, Brazil, on May 15, 2019. Students and teachers from hundreds of universities and colleges across Brazil began a nationwide demonstration on Wednesday in 'defense of education' following a raft of budget cuts announced by President Jair Bolsonaro's government.
14. South Sudanese Refugees: Elizabeth, a South Sudanese Refugee, poses inside a refugee transition camp in Aru for South Sudanese who have just arrived in the Democratic Republic of the Congo, on May 12, 2019. A recent increase in fighting between South Sudanese government forces and rebels groups along the South Sudan and DRC border has cause thousands to seek refuge in DRC since the beginning of the year.
15. Ebola Outbreak in DRC: Health workers carry a coffin containing a victim of the Ebola virus on May 16, 2019 in Butembo, the Democratic Republic of Congo. The city of Butembo is at the epicentre of the Ebola crisis, the death toll of the outbreak to date is now over 1,000. The Red Cross warned that critical underfunding could force it to cut vital work to rein in the deadly Ebola virus in the DRC at a time when case numbers are soaring.
16. Mexico City: View of air pollution in Mexico City, Mexico, on May 15, 2019. Authorities in Mexico City and the metropolitan area study a contingency protocol for environmental pollution that has worsened due to dozens of forest fires, while issuing recommendations to its more than 20 million inhabitants to protect themselves.
17. Colombia Fashion Show: Models wait backstage during the Walkway Inclusion fashion show in Cali, Colombia, on May 16, 2019. People with physical and cognitive disabilities, Afro-descendants, members of the LGBTI community, indigenous people, albinos, homeless people, and women deprived of their freedom participate in the Walkway Inclusion Fashion Show, which aims to break paradigms that fashion is only for normal people and generate a space where fashion is for everyone.
18. Climate Change Activists: A climate change activist holding a protest sign lowers from the Sydney Harbour Bridge to a waiting police boat on May 14, 2019 in Sydney, Australia. Six activists reportedly scaled the bridge today calling for Australian Prime Minister Scott Morrison to take action on climate change.