Why Global Citizens Should Care
From devastating natural disasters to humanitarian crises caused by political conflict in countries around the world, these photos highlight some of this week's most tragic events, underscoring an urgent need for change. You can take action on here to tackle these global issues.
---
The effects of natural disasters and political chaos are being felt worldwide.
Cyclone Idai has caused devastating and irreversible damage to many communities in Southern Africa. In the aftermath of the storm, humanitarian aid workers are finding it difficult to reach people who escaped the catastrophic flooding and mudslides.
The cyclone hit three countries — Mozambique, Zimbabwe, and Malawi — and has already killed hundreds of people. The death toll in Mozambique, which was the hardest-hit area, has reached 493. Nearly 140 Cholera cases have also been detected.
Take Action: Ensure All Communities Can Withstand Climate Disaster
In Venezuela, people are also dealing with a humanitarian crisis, not as a result of natural disaster, but political turmoil. Citizens experienced another power outage last week after the nation's largest-ever blackout earlier this month. Both experts and opposition leader Juan Guaido have blamed the government's corruption and incompetence for the outage.
With the deadline for Brexit looming close, the UK is also in the midst of political chaos. Theresa May's latest proposed Brexit plan was heavily criticized and the deal's future looks uncertain. A recent study published by the German Development Institute, claims that the plan will disrupt British trade relationships and could push people in developing countries into poverty.
Still the week saw a few moments of unity and hope.
In New Zealand, a remembrance ceremony was held for the Christchurch terror attack victims. Prime Minister Scott Morrison, opposition leader Bill Shorten, and Governor General Peter Cosgrove from Australia attended the event along with representatives from 59 countries.
Read More: Pakistan Unveils Plan to Make Health Care, Housing, and Food Fundamental Human Rights
Approximately 25,000 people joined climate activists in Berlin, Germany to participate in "Fridays For Future," a demonstration demanding better climate policies from their government. The movement, started by 16-year-old Nobel Peace Prize nominee Greta Thunberg, has garnered worldwide support.
These are some of the most impactful images from around the world this week.
---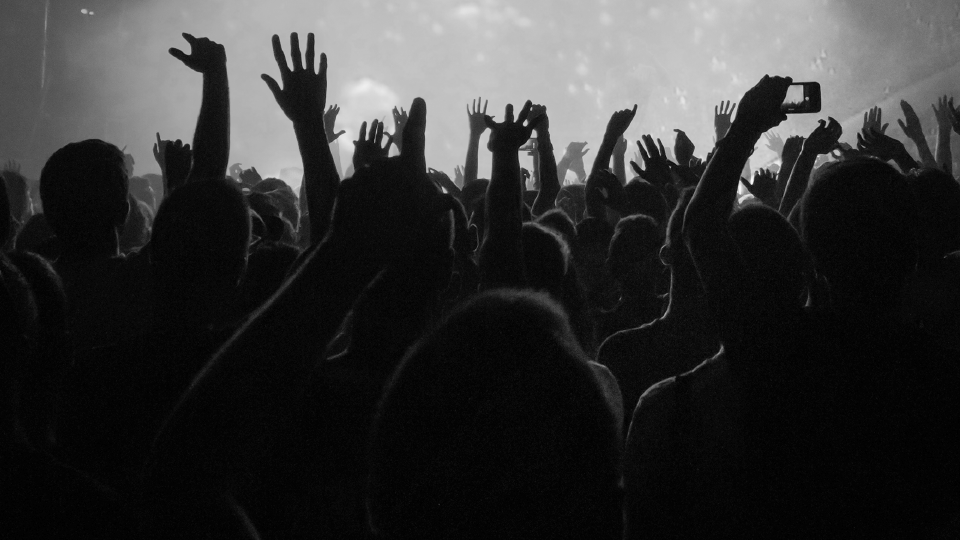 Image: Themba Hadebe/AP
1) Cyclone Idai: A woman carrying water and a baby on her back after collecting water in Beira, Mozambique, March 25, 2019. On March 14, Cyclone Idai hit three countries in Southern Africa — Mozambique, Zimbabwe, and Malawi. The storm's rainfall and wind were so overwhelming that whole villages were destroyed and infrastructure was greatly damaged in the region, making it difficult for humanitarian workers to reach those impacted. More than 700 people have been reported killed by the storm, and the death toll could continue to rise as the floodwaters recede in the days and weeks ahead. In Mozambique alone, more than 1.85 million people have been impacted, according to Sacha Myers, communications specialist for Save the Children's emergency health unit. Many more people could die from waterborne illnesses that are beginning to spread in affected communities. "The impact of the cyclone was a lot bigger than anyone was anticipating," Myers said. "The situation is still really critical, especially for children, because they're the most vulnerable in this type of situation.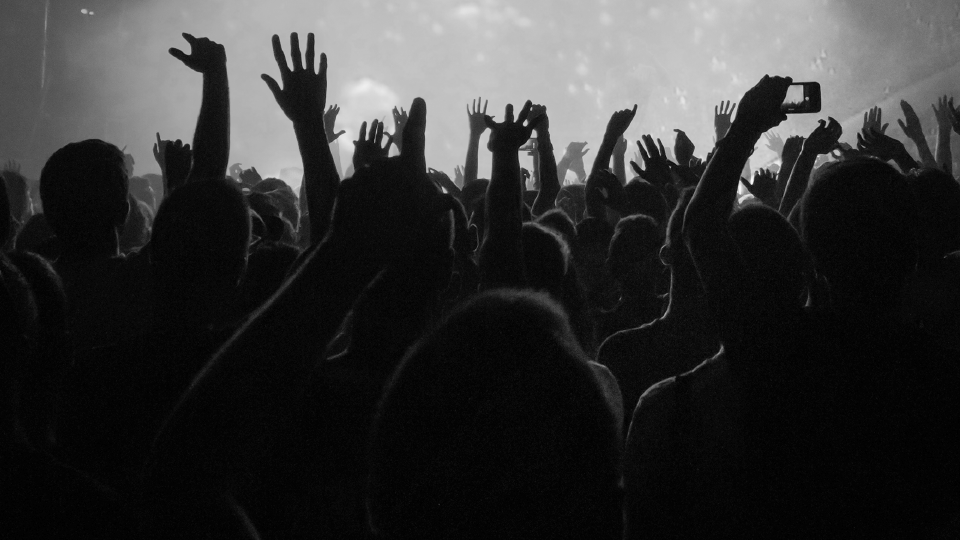 Image: K.M. Chaudary/AP
2) Education in Pakistan: Pakistani children from Lahore's slums study at a makeshift school run by an NGO, in Pakistan, on March 29, 2019. Human Rights Watch released a report that millions of girls in Pakistan are still out of school, mostly because the government spends less money on education. The international rights group said girls are deprived of an education for multiple reasons, including a shortage of government schools.
3) Hindu Ritual: An Indian Hindu woman performs a ritual on the occasion of the "Sheetala Saptami" festival in Ajmer, in the Indian state of Rajasthan on March 27, 2019. The folk deity "Sheetala Mata" is worshipped on the seventh day of the Hindu month Chaitra, where women of the community pray for the well being of their family.
4) Climate Marches: Swedish climate activist Greta Thunberg (Bottom C) and German climate activist Luisa Marie Neubauer (Center R) attend the "Fridays for Future" demonstration for a better climate policy in Berlin on March 29, 2019. Since December last year, teenagers across Germany inspired by the 16-year-old Thunberg's climate fight have been marching weekly instead of sitting in classes.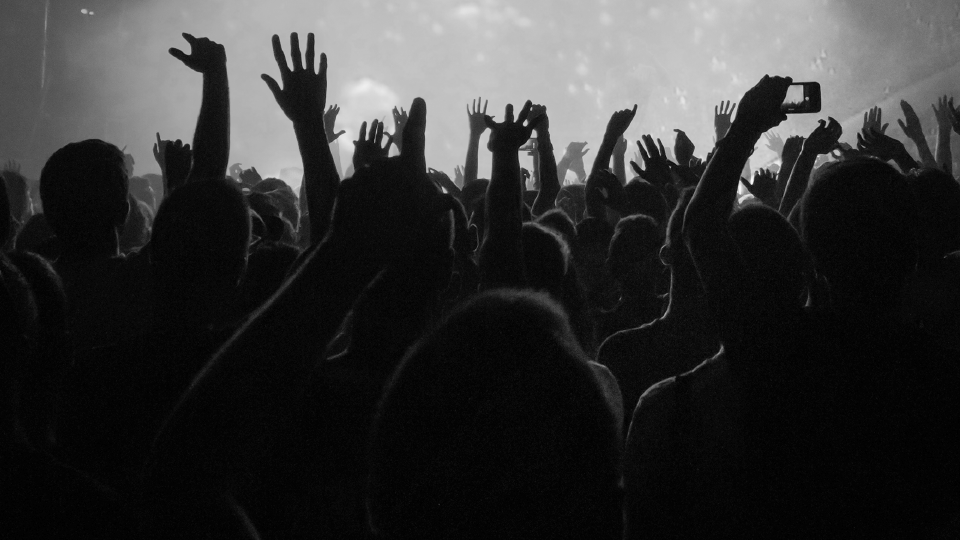 Image: Frank Augstein/AP
5) Brexit: 1.2 metre-tall illuminated letters reading "LET US VOTE" are set up outside Parliament by the public and civic organisation Avaaz in London, March 27, 2019. British lawmakers were preparing to vote Wednesday on alternatives for leaving the European Union as they seek to end an impasse following the overwhelming defeat of the deal negotiated by Prime Minister Theresa May. As of Friday morning, May's deal suffered its third defeat, setting the UK up for more political chaos. While all eyes are on how Brexit will impact the UK and European economies, a study released in February by The German Development Institute has raised a question that's being forgotten in many mainstream conversations: how could Brexit make life worse for people in developing countries? The study warns that there's a risk that Brexit could be about to push hundreds of thousands of people around the world into extreme poverty — with developing countries that have the closest ties with the UK set to be hit the hardest.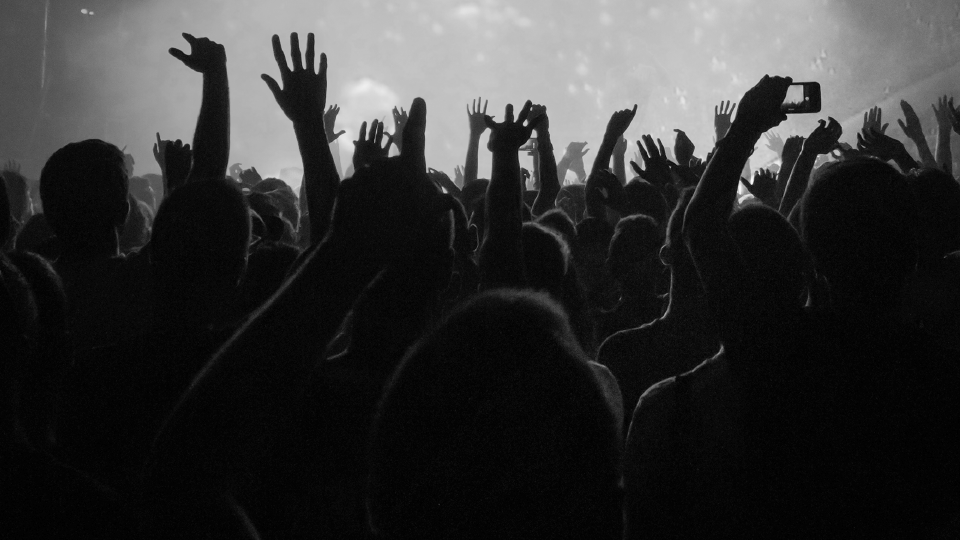 Image: Natacha Pisarenko/AP
6) Venezuela Political Crisis: This photo shows the dark skyline at dawn in Caracas, Venezuela on March 27, 2019. Much of Venezuela's capital is without electricity. According to the Guardian, experts believe the power outages, which have become frequent in Venezuela where citizens are currently in the midst of serious economic turmoil and a mass emigration to neighboring countries, are a result "of years of underinvestment and corruption." The blackouts, which affect the water pumps in people's homes and apartment buildings, have forced some residents in Caracas to spend hours searching for bottled water or go to springs in the mountains of Caracas to collect water. 
7) Aftermath of Cyclone Idai: An aerial view shows fields flooded by the cyclone Idai along the Buzi River in the Buzi region, Mozambique, on March 26, 2019. Five cases of cholera have been confirmed in Mozambique following the cyclone that ravaged the country killing at least 468 people, a government health official said on March 27, 2019. Cyclone Idai smashed into Mozambique on March 15, unleashing hurricane-force winds and heavy rains that flooded much of the centre of the poor southern African country and then battered eastern Zimbabwe and Malawi.
8) Migrants in France: A man walks in a gymnasium occupied by migrants at the former lycee Jeanne-Bernard in Saint-Herblain, outside Nantes, western France, on March 28, 2019. A judicial decision is expected for March 28, 2019, following a request by the diocese, owner the site, for the expulsion of the migrants that occupy the gymnasium. About 250 migrants currently live at the site.
9) National Remembrance Service in New Zealand: Muslim girls weep during the National Remembrance Service at North Hagley Park in Christchurch on March 29, 2019. The remembrance ceremony is being held in memory of the 50 lives that were lost in the March 15th mosque shootings in Christchurch.
10) Kurdish Women's Units: Fighters from the Kurdish Women's Protection units (YPJ) participate in a military parade on March 27, 2019, celebrating the total elimination of the Islamic State (IS) group's last bastion in eastern Syria, in the northwestern city of Hasakah, in the province of the same name.
11) Mozambique: Children wait in line to receive food distribution from a local supermarket at an evacuation center in Dondo, about 35km north from Beira, Mozambique, on March 27, 2019. Five cases of cholera have been confirmed in Mozambique following the cyclone that ravaged the country killing at least 468 people, a government health official said on March 27, 2019. Cyclone Idai smashed into Mozambique on March 15, unleashing hurricane-force winds and heavy rains that flooded much of the centre of the poor southern African country and then battered eastern Zimbabwe and Malawi.