---
Why Global Citizens Should Care
The Amazon Rainforest is being ravaged by fire and people fleeing violence and extreme poverty are still facing great hardships. But this week activists, citizens, and world leaders also spoke out against these injustices, on behalf of vulnerable communities. The United Nations Sustainable Development Goals call for an end to global poverty and inequality, and you can take action on these and related issues here.
---
The Amazon Rainforest — often called "the planet's lungs" because it produces 20% of the oxygen in the Earth's atmosphere — has been on fire for more than two weeks. The record-breaking wildfires have alarmed activists and world leaders alike. The carbon emitted from the massive fires is not only contributing to pollution, but the widespread deforestation caused by the fires also threaten efforts to restore the environment and fight climate change. (Find out how you can help protect the Amazon Rainforest here.)
But the environment isn't the only cause people around the world rallied around this week. Protesters in Hong Kong continued to call for democracy, justice, and an end to police violence, as more evidence of police brutality and misconduct has emerged. And women took to the streets in Mexico City to draw attention to issue of violence against women and call for change.
Despite the global turmoil, this week held moments of hope. Asylum-seekers and migrants stranded on a Spanish humanitarian ship after Italy refused to accept them were finally allowed to disembark safely. And the Sudanese football federation announced that it would launch the country's first-ever women's league next month — a win for gender equality in sports.
These captivating images showcase this week's highest and lowest points from around the world.
---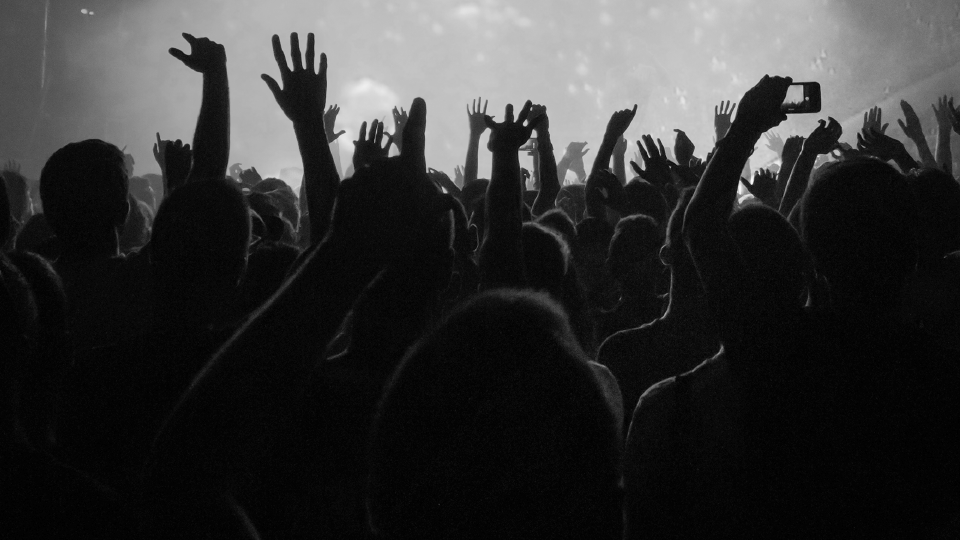 Image: Munir Uz Zaman/AFP/Getty Images
1. Rohingya Refugees Two Years Later: A Rohingya child sits inside a sewage ring at a camp in Teknaf, Bangladesh, on Aug. 21, 2019. It's been two years since a mass exodus of Rohingya from Myanmar began, with hundreds of thousands of people fleeing what the United Nations described as a "textbook example of ethnic cleansing." Since then, more than 900,000 Rohingya refugees have been living in the camps of the Cox's Bazar district in southeast Bangladesh. Education for the children living in the camps still remains a major concern, as a recent report from UNICEF called for urgent investment in education and skills development opportunities in and around the camps. "For the Rohingya children and youth now in Bangladesh, mere survival is not enough," said UNICEF Executive Director Henrietta Fore. "It is absolutely critical that they are provided with the quality learning and skills development that they need to guarantee their long-term future."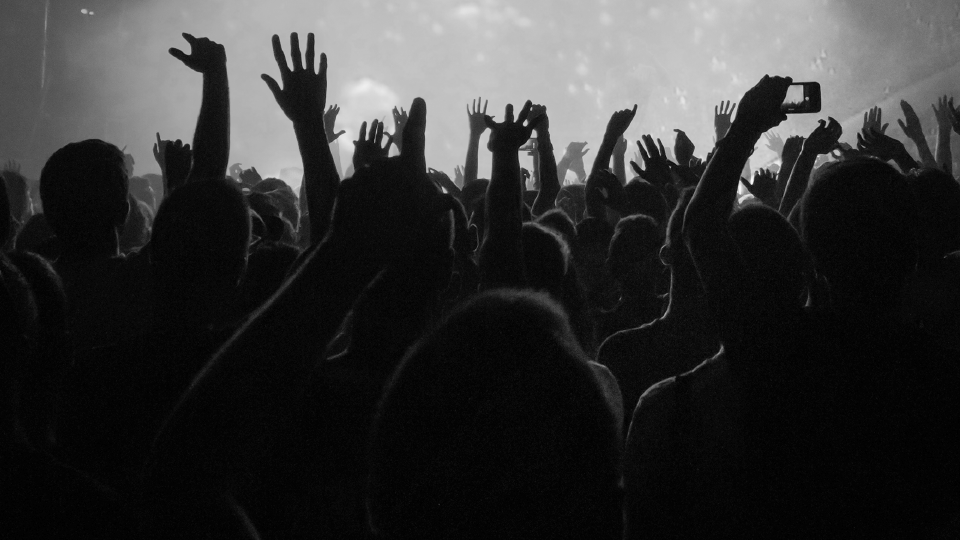 Image: Rajesh Kumar Singh/AP
2. India Monsoon Season: A man rows a boat on the flooded banks of the River Ganges in Prayagraj, India, on Aug. 20, 2019. The water level of the Ganges has risen considerably after heavy rainfall, inundating the banks and low lying areas. India depends on the monsoon season for 70% of its annual rainfall, but as reservoirs fill up and rivers surge, catastrophic flooding and landslides take place, testing the limits of infrastructure and creating humanitarian disasters. In August alone, monsoons have killed more than 270 people and displaced 1 million throughout the country, according to Reuters. As climate change intensifies, the monsoon season is becoming prone to sharp fluctuations. And as it becomes more unpredictable, shoddy elements of India's infrastructure are becoming exposed.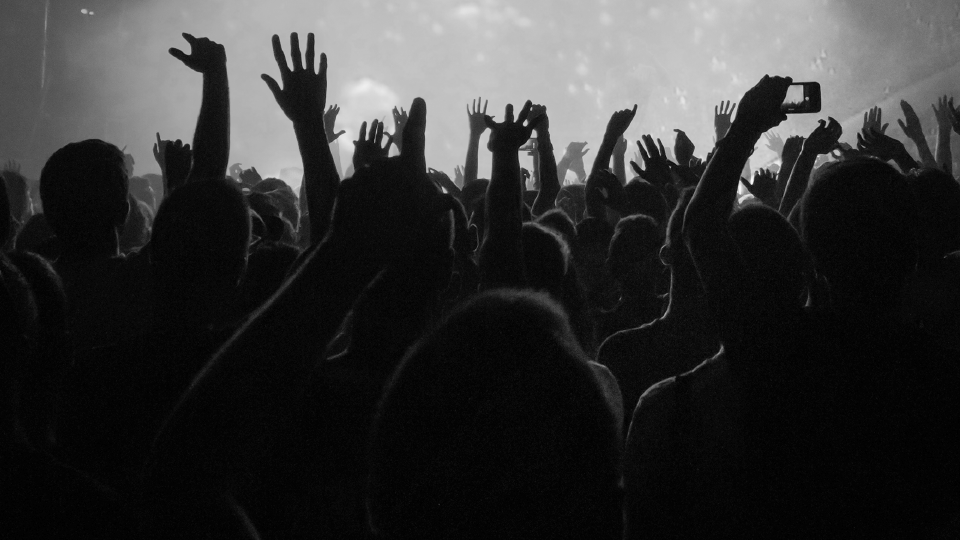 Image: Victor R. Caivano/AP
3. Amazon Environmental Crisis: Fire consumes an area near Porto Velho, Brazil, on Friday, Aug. 23, 2019. Brazil's National Institute for Space Research, a federal agency monitoring deforestation and wildfires, said the country has seen a record number of wildfires this year. The Amazon rainforest is burning at a pace never before recorded. More than 39,000 wildfires have been documented so far this year, a 77% increase from the year before. Brazil contains about 60% of the Amazon Rainforest and the Amazon provides 20% of the planet's oxygen, houses millions of different species, regulates massive planetary systems, and buffers countries against the ravages of climate change. Its destruction would accelerate the decline of wildlife around the world and could unravel the progress that has been made in the global fight against extreme poverty. All of the United Nations Global Goals, for that matter, would be endangered by its loss.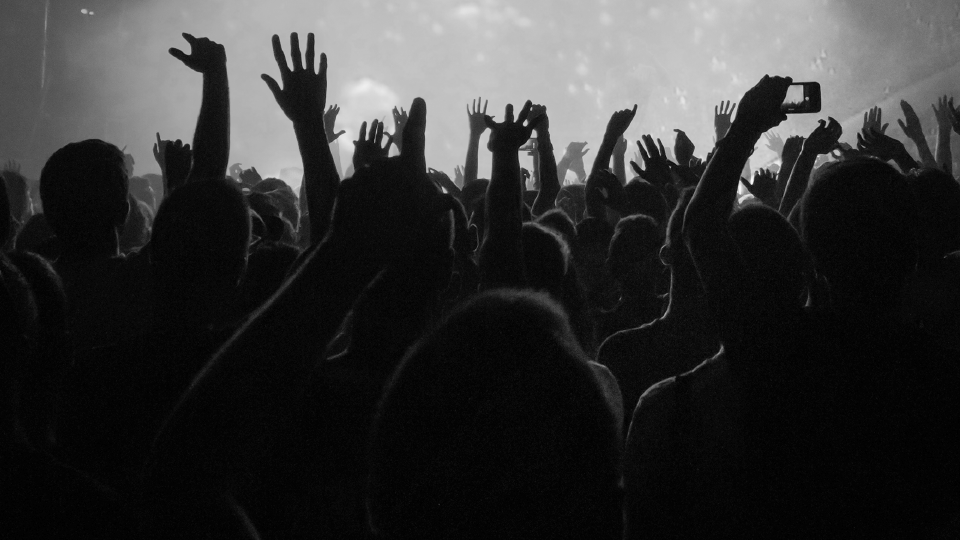 Image: Jean Marc Mojon/AFP/Getty Images
4. Women's Football in Sudan: Rayan Ibrahim Rajab, a 22-year-old footballer, rests on an astro-turf pitch during a training with her Tahadi women's football club in the Sudanese capital of Khartoum, on Aug. 21, 2019. The Sudanese football federation announced on Aug. 21 that it would be launching the country's first-ever women's club league in September. Rajab said she that a year ago, she would have never have expected that Sudan would one day have a women's league and expressed hope that the end of the Islamist military regime would lead to more rights and freedoms for women.
5. Rohingya Refugees: Rohingya children play football next to forested hills on the outskirts of the Shalbagan refugee camp in Teknaf, Bangladesh, on Aug. 22, 2019.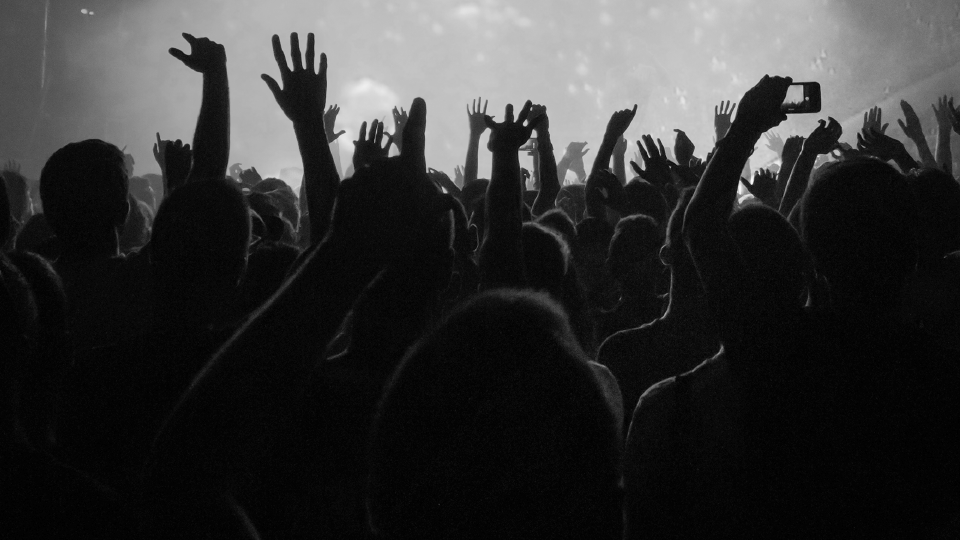 Image: Salvatore Cavalli/AP
6. Migrant Crisis: A man cries as he hugs a crew member after disembarking from the Open Arms rescue ship on the Sicilian island of Lampedusa, southern Italy, on Aug. 20, 2019. An Italian prosecutor ordered the seizure of a rescue ship and the immediate evacuation of more than 80 migrants still aboard on Tuesday, capping a dramatic episode that saw 15 people jump overboard in a desperate bid to escape deteriorating conditions on the vessel, while Spain dispatched a naval ship to try to resolve the crisis. The boat had 147 rescued migrants aboard and was anchored off a southern Italian island, but it's landing on shore had been blocked by Italy's interior minister, Matteo Salvini. Last week, UNHCR (the UN Refugee Agency) called on European leaders to allow the docking and disembarkation of the recently rescued migrants, noting that many of the people are seeking asylum and are in need of humanitarian assistance.
7. Political Situation in Hong Kong: Anti-extradition bill protesters attend a gathering at Chater House Garden in Hong Kong, on Aug. 16, 2019. Hong Kong's pro-democracy movement mustered another huge crowd last weekend, following criticism over a recent airport protest that turned violent. Concerns over Beijing's next move continue to mount as demonstrators continue to call for democracy, justice, and an end to police brutality. Hong Kong is a special administrative region of China and is governed under a "one country, two systems" principle that has allowed the city to govern itself with a greater degree of independence and autonomy. However, after legislation was put forth that would allow people accused of crimes in Hong Kong to be extradited to China for prosecution, Hong Kong residents have feared interference in its governance and justice systems. People have taken to the streets and occupied public spaces, such as the airport, calling for the protection of their human rights, and, as protesters clashed with police, are increasingly speaking out against police violence.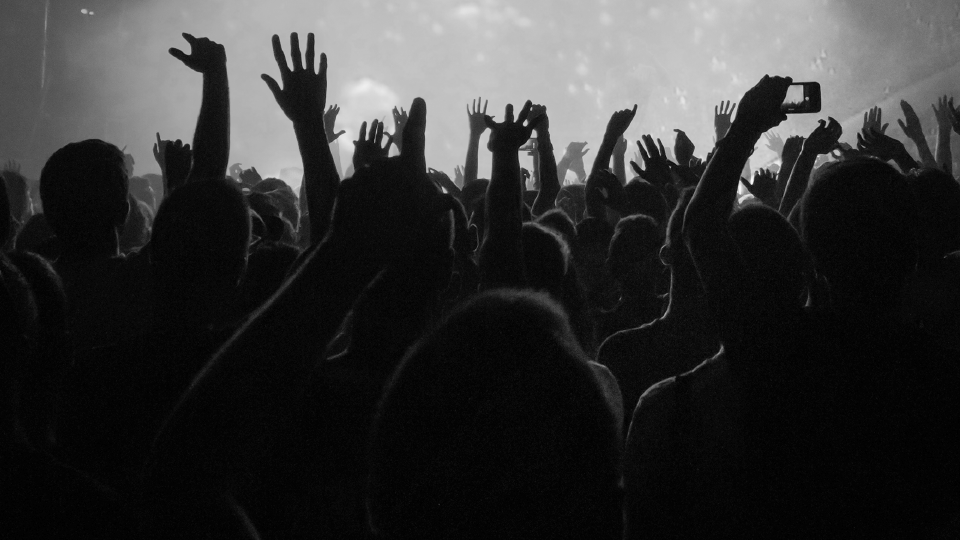 Image: Desiree Martin/AFP/Getty Images
8. Wildfires in Spain: The trees above the road of the forested peaks of Valleseco are engulfed in flames during the new forest fire that broke out just days after another blaze raged in the same area, in the Grand Canary Island of Spain, on Aug. 17, 2019. The blaze has forced the evacuation of 10,000 people. According to Vox, the Canary Islands have experienced a summer of extreme temperatures, in addition to a severe drought, two conditions that have been known to exacerbate wildfires. Studies have shown that climate change is behind the increased likelihood of heat waves, according to the Washington Post. 
9. Environment in Turkey: General view of the gold mine site project by Canada-based Alamos Gold, in a deforestated area in Turkey's northwestern province of Canakkale, near the town of Kirazli, on Aug. 18, 2019.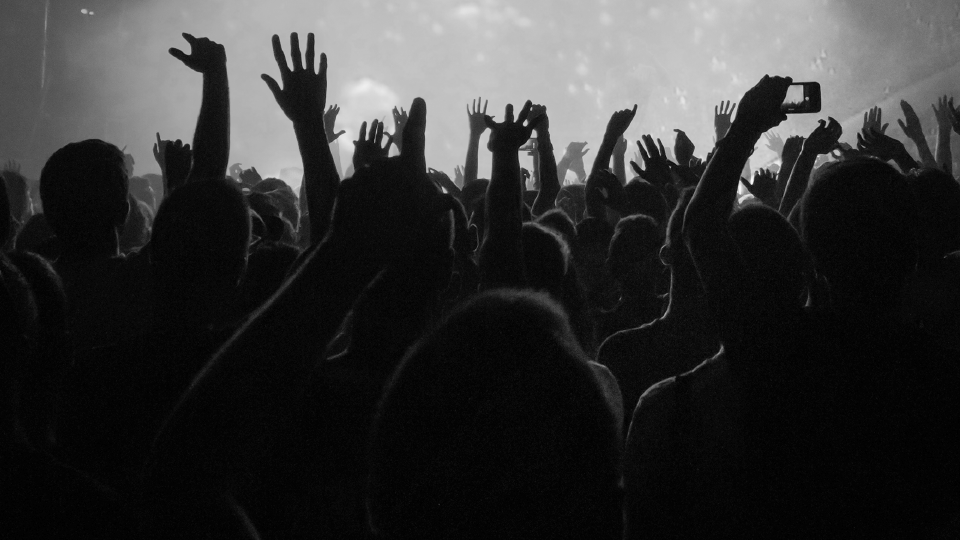 Image: Allison Joyce/Getty Images
10. Dengue Fever in Bangladesh: Dengue patients are seen at Shaheed Suhrawardy Medical College and Hospital in Dhaka, Bangladesh, on Aug. 18, 2019. Approximately 1,460 people were infected over 24 hours as of the morning of Aug. 17. Dengue fever, a tropical viral disease carried by mosquitoes, is ravaging the country of Bangladesh like never before, leaving hospitals overburden and struggling to treat the thousands of patients. The number of those affected by the illness is growing at exponential rates, leading to the country's largest outbreak on record. July saw the most dramatic rise in the number of infected persons, with 8,348 cases reported in July compared to 1,820 in June and 184 in May, according to official records.
11. Women Protest in Against Sexual Abuse: A feminist group protests violence against women in Mexico City, Mexico, on Aug. 16, 2019, after a number of recent high-profile sexual assault cases.
12. Climate Change: An Icelandic girl poses for a photo with a sign that reads, "Pull the emergency brake," near a monument that was unveiled at the site of Okjökull, Iceland's first glacier lost to climate change in the west of Iceland, on Aug. 18, 2019.
13. Many US Cities and Towns Still Struggle With Poverty: George, who is homeless, panhandles along a street in Lawrence, Massachusetts, on Aug. 16, 2019. Lawrence, once one of America's great manufacturing cities attracted immigrants from around the world who came to work in its textile and wool processing mills. But the city has struggled to find its economic base since the decline of manufacturing. Despite a strong national economy, Lawrence, and many mid-size American cities and towns, are struggling with persistent joblessness, an opioid epidemic, and a lack of affordable housing. While Lawrence is witnessing pockets of investment, many of its residents are facing economic hardship. Currently one-third of Lawrence's children live in poverty, 36% of residents receive aid under the Supplemental Nutrition Assistance Program and just over 24% of residents live in poverty.
14. Syria: A child walks in the northern Syrian city of Raqa, the former Syrian capital of the Islamic State (IS) group, on Aug. 21, 2019. The Kurdish-led Syrian Democratic Forces overran Raqa in 2017, after years of what residents described as IS' brutal rule.