The 2015 Global Citizen Festival was timed to coincide with the new Global Goals for Sustainable Development. Held on the Great Lawn in New York's Central Park, a powerful lineup of politicians, celebrities, business leaders and academics from diverse nations stood in solidarity with the almost 60,000 global citizens calling for action on the Global Goals.
Following months of campaigning by global citizens totalling over two million actions, numerous world leaders announced commitments to support the implementation of the Global Goals in a bid to end extreme poverty, tackle climate change and reduce inequality.
The commitments made at the Festival were broadcast to more than 70 countries and the public nature of these announcements means they can be used by global citizens to hold governments and businesses accountable to deliver on their promises.
The collective impact of the commitments made is set to affect more than 92 million people.
COMMITMENTS PLEDGED AT THE 2015 GLOBAL CITIZEN FESTIVAL
World Bank President, Jim Yong Kim explained that despite the economic slowdown in China and a number of intractable conflicts, 80 million people are set to leave extreme poverty in the coming year. He then announced an ambitious commitment on behalf of the World Bank to lead efforts to lift an additional 20 million out of extreme poverty in the next 12 months: "If we work together to grow our economies, invest more in education and health, and protect people from disasters, we can make this number go from just 80 to 100 million." Lifting 100 million people from extreme poverty is the equivalent to providing life-saving change to every citizen of Peru, Malaysia and Uzbekistan.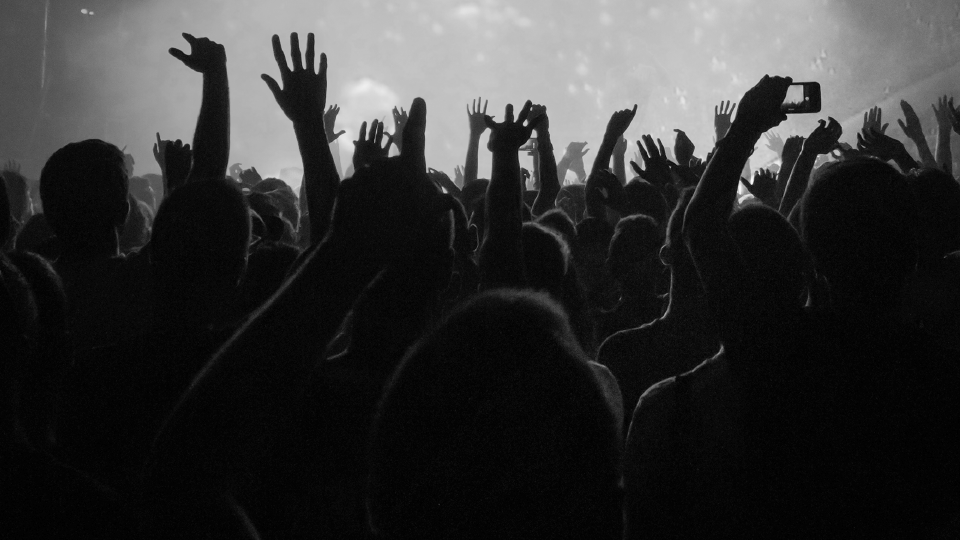 SANITATION
Prime Minister of Sweden, Stefan Löfven proved the tremendous dedication of his nation towards achieving the Global Goals and committed to improve sanitation for 60 million people in the next 15 years. This commitment may not have occurred had it not been for the 19,000 actions taken by global citizens to encourage Minister of Foreign Affairs Isabella Lövin to act on access to sanitation. The extraordinary number of lives set to be affected, 60 million, is almost equal to the entire population of Italy, or six times the population of Sweden.
"Sanitation especially, is crucial for global equality and for the rights and needs of women and girls" -Stefan Löfven, PM Sweden @GlblCtzn

— Water.org (@Water) September 27, 2015
H&M Conscious Foundation, Acting Global Manager, Maria Bystedt, committed to funding USD $1.3 million for a three year project on sanitation programs in India. The recipient community for the commitment is Khurdha, a small Indian town which hugs the Eastern coastline of the country. Approximately 45,000 people will be impacted through improved access to safe water and sanitation. Following good development practice, the project will be implemented in collaboration with Practical Action, an international development charity that uses technology to challenge poverty.
GIRLS & WOMEN
Prime Minister of Turkey, Ahmet Davutoğlu acknowledged his position as Chair of the G20 Antalya Summit being held in November. Utilising this role as a platform to advocate for gender equality, Prime Minister Davutoğlu committed to encourage world leaders to deliver on reducing the workforce gender gap by 25% over 10 years. "I am calling on all G20 leaders to prioritize the needs of women in the workforce and society for a more peaceful, inclusive world."
Not simply encouraging leaders to act, Turkey has also led the establishment of a new G20 engagement group, the Women-20, which will specifically focus on improving gender empowerment. Prime Minister Davutoğlu has also committed to monitor and report on the progress they are making to create better lives for girls and women.
If Turkey achieves its goal, 100 million more women will get access to fair and equal work around the world.
EDUCATION
Norway, Prime Minister Erna Solberg, was on the receiving end of a particularly energetic and comedic social media campaign by global citizens and Festival host Stephen Colbert. After Colbert's call to invade Norway (with tweets) for girls education, Prime Minister Solberg responded and committed to double her country's contribution to the Global Partnership for Education over the next 3 years. She also endorsed the Global Goal of allowing all children to receive 12 years of education.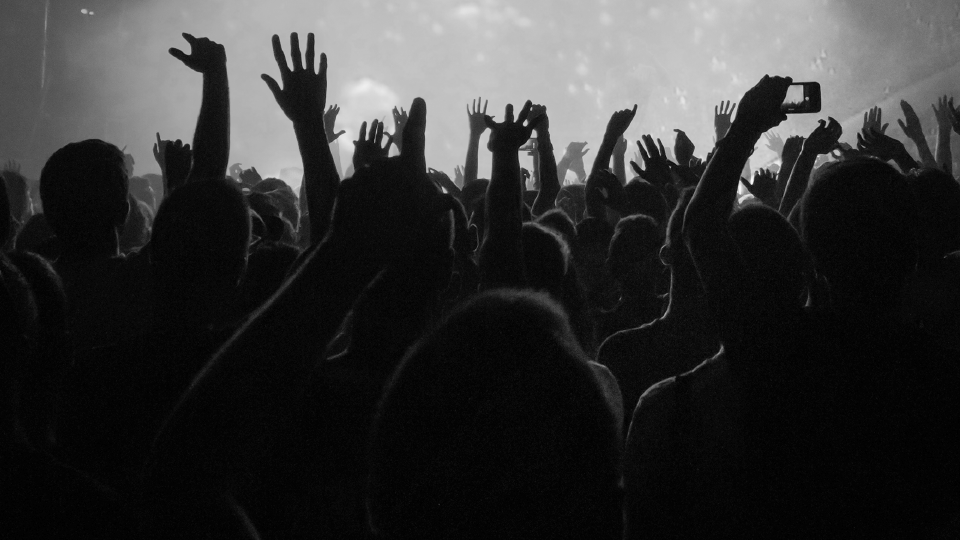 Alongside her commitment to GPE, Prime Minister Solberg intends to increase WASH funding by at least 6 million dollars. This contribution honors Norway's ongoing dedication to increasing access to education and recognizes the inextricable links between access to sanitation and girls attendance at school. The commitment is set to affect more than 600,000 lives.
United Kingdom, Secretary of State for International Development Justine Greening committed to get 6.5 million additional girls into school over the next 5 years. The importance of education is multi-faceted. It not only empowers those receiving an education, but it tends to lift an entire community out of poverty by leading to increased employment, delayed marriages and fewer children. "Today I can announce that over the next five years the UK will help 6.5 million more girls go to school, stay in school and learn. This is on top of our work helping millions of girls and women get jobs, land rights, bank accounts and access to family planning."
.@JustineGreening at #GlobalCitizen commits to get 6.5 million more girls in school over next 5 years #GlobalGoalspic.twitter.com/tZ4Zw68yIg

— DFID (@DFID_UK) September 27, 2015
HEALTH
Luxembourg, Prime Minister Xavier Bettel, has committed to contribute €500,000 to polio eradication efforts. With significant successes in recent times, including the one year anniversary of Africa not reporting a single case of wild polio, a worldwide end to the viral disease seems within reach now more than ever. Polio only has a single prevention: immunization. And today, polio transmission is only occurring in two countries, Afghanistan and Pakistan. With a long history of supporting the eradication of polio, Luxembourg continues its commitment with a pledge of an additional €500,000 to the Global Polio Eradication Initiative, which aims for a polio-free world by 2018. This investment is set to affect the lives of 1.1 million children.
Malta, Prime Minister Joseph Muscat, committed to put polio eradication on the agenda for the forthcoming Commonwealth Heads of Government Meeting (CHOGM). In his role as chair of this important meeting Prime Minister Muscat said he "will seek a renewal in global commitment to end polio once and for all." For World Polio Day Prime Minister Muscat published 'Achieving a polio-free world' in The Guardian reiterating his commitment and explaining how polio eradication could be one the "greatest public health success stories in recent times."
Prime Minister of Luxembourg pledges additional €500,000 to global polio eradication initiative! #GlobalCitizenpic.twitter.com/EynmHu2NaP

— ONE (@ONECampaign) September 26, 2015
President Juan Manuel Santos of Colombia committed to reduce the nation's maternal mortality rate in rural areas by 25% by 2018. Given that over one fifth of Colombia's population lives in rural areas and a third of Colombians live below the poverty line, this commitment is not insignificant. Crippling poverty, inadequate access to sanitation and limited infrastructure all contribute to maternal mortality. Acknowledging the collective campaigning by global citizens, President Santos announced the commitment which is set to affect 2.3 million lives.
FOOD & NUTRITION
Malawi, Vice President Saulos Chilima committed to achieve food and nutrition security in his country by 2024. Alongside this bold commitment, Vice President Chilima, has pledged to reduce the rates of childhood stunting from the current 47% to 10% and children underweight from 14% to 5%. Not only does the East African nation commit to the above, it also seeks to achieve this goal by 2024, six years prior to the conclusion of the Global Goals.
United States, Senator Chris Coons (D-DE) committed to advancing the passage of the Food for Peace Reform Act 2015. The bill, which he introduced with Republican Senator Bob Corker, will make critical changes in the structure of American food aid. Without requiring additional spending, the bill seeks to improve the current approach to food aid, which could lead to roughly USD $300 million in savings, and could allow the United States to reach six to nine million more people each year. Senator Bob Corker (R-Tenn.), Chairman of the Senate Foreign Relations Committee, who was unable to attend the Festival, also supported the bill, adding, "Reorganizing this vital food aid program in a more sensible way also will allow us to better promote stability around the world." Similarly, Chairman of the House Committee on Foreign Affairs, Ed Royce (R-CA) pledged his support despite not being able to join the event. This display of bipartisan support is unusual and shows cross-party acknowledgment of the action required for food aid reform.
REFUGEES
European Commission, Vice President Frans Timmermans took to the stage and spoke of the significant challenge Europe is facing with the current influx of refugees fleeing conflict, noting the civil war in Syria in particular. Timmermans committed to increase support for the Syrian refugee crisis by €500 million, and said:
With @QueenRania and @salmahayek today at #GlobalCitizen festival. @EU_Commission to contribute 500M to help Syrians pic.twitter.com/juvWNo5ds0

— Frans Timmermans (@TimmermansEU) September 26, 2015
"Countries like Lebanon, Jordan, Turkey have given a safe haven to millions of refugees. They urgently need more help. And the European Union commits to increase our support substantially. We have set up a Trust Fund for Syrian refugees in those countries: it's a regional fund, with a regional scope – and we commit to increase it by an additional 500 million euros."
Focusing the funding towards education, livelihoods and food security, this phenomenal amount of money is over and above the existing development aid budget of the European Commission. Furthermore, Timmermans announced his intent to push individual European nations to match the Trust Fund with contributions from their national budgets to secure 1 billion euros for the humanitarian crisis. He acknowledged the power of global citizens to assist this, and encouraged Europeans to call on their governments to act.
---
This piece was contributed by Sophie Goulter, Impact Support Officer for Global Poverty Project.