---
Why Global Citizens Should Care
Global Goal 3 is about achieving good health and well-being for all, which not only means fighting to end diseases, but also tackling stigma and finding innovative ways to improve the health of all people. Join Global Citizen and take action now.
---
In July 1983, as the AIDS epidemic overtook the United States and beyond, a special ward opened on the fifth floor of San Francisco General Hospital.
What made it special wasn't its equipment, its location, or its medication — it was the nurses who opened it.
And that's exactly what the documentary 5B, commissioned by Johnson & Johnson and acquired by Verizon Media, aims to show.
The company commissioned the documentary 5B as part of its long-standing commitment to the support of nurses and other health professionals at the frontlines of care. Johnson & Johnson has a legacy in HIV that spans over 25 years and remains committed to driving innovation across the whole continuum of HIV care: prevention, treatment and cure.
At a time when fear about HIV/AIDS was spreading faster than the illness itself, a group of health care practitioners banded together to open Ward 5B, the first ward in the country dedicated to AIDS patients. The care on this ward was different than it had been elsewhere — the nurses weren't afraid to physically touch their patients, despite the stigma associated with AIDS and the fear of the unknown. The nurses focused on their holistic well-being and involved loved ones in discussions about treatment.
The film 5B, which premiered on June 7 during LA Pride, highlights the vital role the ward's nurses played in confronting the AIDS epidemic.
The people working there couldn't have known it then, but this ward would come to be visited over the years not only by patients, but by members of the international community looking to learn more about caring for people with HIV/AIDS.
The actions of these nurses were nothing short of heroic amid a devastating public health crisis, filled with panic about risk and infection.
Alison Moed Paolercio was one of these nurses.
Moed Paolercio became a nurse in 1971 and worked in New York, where she was from, for a number of years before heading west. Before working on Ward 5B, she gathered experience across many areas: on a surgical ward; in the ICU; with people recovering from substance abuse in detox and rehab; in hospice care; and with psychiatric patients.
When she first arrived in San Francisco, she lived with a good friend and his partner in the Castro District, which was one of the first gay neighbourhoods in the US, for many months before getting her own place. She was attending school and working as a nurse per diem, and was starting to see AIDS patients in the hospitals she was practicing in.
When the HIV/AIDS epidemic really hit, and there was talk of a new ward opening to care for these patients, Moed Paolercio jumped at the opportunity to help.
"When I came out to San Francisco, I really was part of the gay community, and these were my friends and people I loved and cared about," she said.
Moed Paolercio, like the other nurses who opened the ward, were appalled by the treatment, or lack thereof, that HIV/AIDS patients were receiving before then.
"All of a sudden, there were these patients that were being isolated and moved to the end of the hall, and no one wanted to enter their rooms," she said. "The nurses would make very disparaging remarks about them and I was very angry."
The documentary brings to light the stories of unsung heroes like Moed Paolercio, who cared for AIDS patients in a way that nobody would in the 1980s.
"We were passionate, we were so eager to take care of these guys, and we knew that people were dying of this disease, but honestly we had — and how could we — we had no sense of what the trajectory of the disease or the scope of the epidemic was going to be," Moed Paolercio said. "So it started out slow. We were charged up, we were energized."
When Ward 5B first opened, Moed Paolercio, who became the ward's first nurse manager, said they didn't even have enough AIDS patients to fill it, and the first people to arrive were in good spirits. They were upbeat and keen to learn more about the disease.
But then things began to change. Their previously discharged patients who had been exhibiting more minor health issues like thrush started coming back weeks later, with much more serious health issues, and considerably less positive attitudes.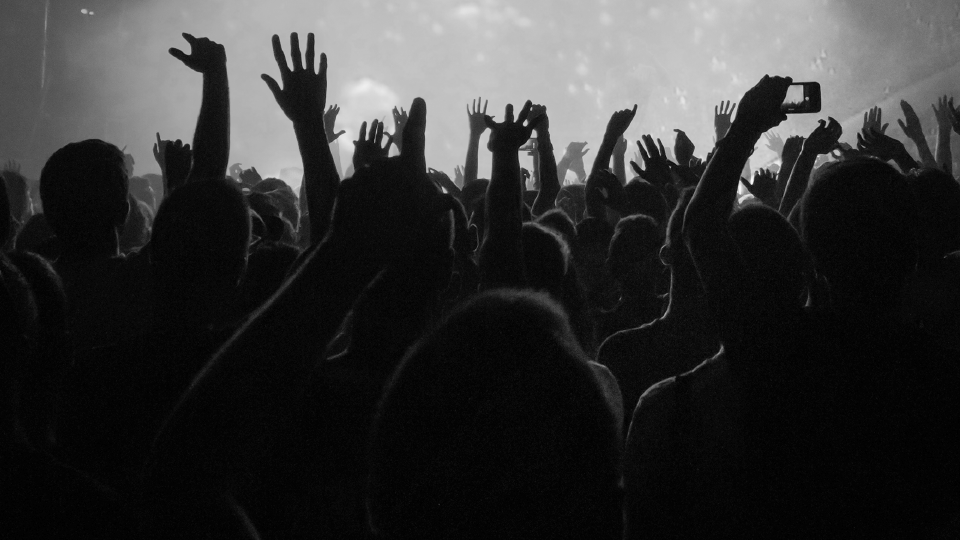 HIV wreaks havoc on a body's immune system by destroying its CD4 cells, which help fight off disease. Without them, a person becomes much more susceptible to infection. Once HIV has led to AIDS, an infected person will have a hard time fighting off illnesses, even minor ones. AIDS patients might experience symptoms like thrush, a sore throat, yeast infections, headaches, weight loss, diarrhea, coughs, rashes and more — but could also be diagnosed with more severe illnesses like a form of skin cancer called Kaposi's sarcoma or pneumocystis pneumonia.
"All of a sudden, the face of the disease, of HIV infection, was becoming devastating. It was ugly," she said. "And then there were numbers and numbers."
By the end of 1983, there were 3,064 cases of AIDS in the US — and 1,292 people had died. By the end of 1985, AIDS had been reported everywhere in the world, and there were 20,303 cases.
"If anything, that drove us even harder, to help out, to do the right thing, to accompany these guys," she said. "We wanted to be there — and we learned from them how to be there."
The staff learned from their patients and from their loved ones about how to care best for them. Moed Paolercio said they helped them live the best they could, and they helped them die the best they could.
"Nursing is about caring … What we did was really explore what that meant," she said. "That meant we did learn from our patients, that meant we did let them define who their family and loved ones were, and how they were involved in their care, and we welcomed them into their care."
This new kind of care was not without controversy. As shown in the documentary, battles ensued about these approaches as well as the infection control standards practiced on 5B. Other hospital staff believed they were being put in danger by being told they could not wear excessive protective gear — a highly politicized feud that was seemingly about much more than health care.
The approach to nursing that was pioneered in Ward 5B that allows for patient voice and the inclusion of loved ones is now part of nursing standards in the US, Moed Paolercio noted. 
"It's incredibly sad to revisit that time … but at the same time, I feel a lot of pride," she said. "I wouldn't have been anywhere else. I was so privileged to be there, to be a part of it all."
Johnson & Johnson commissioned the documentary 5B as part of the company's long-standing commitment to the support of nurses and other health professionals at the frontlines of care.
The film will be released in theaters in the US on June 14.
As HIV/AIDS continues to be an issue around the world, innovation and education are of utmost importance in successfully bringing the disease transmission to an end.
"[I hope this film shows] how human we all are and wonderful that is, and how that can make a difference," Moed Paolercio said. "Because this is a time, as that was, of discrimination, of imbalance… I hope people can be moved by our experience, moved to the point that they question their own values, and that they arrive at the thought that individually everyone can make a difference, and can make this world a better place."
For a listing of theaters near you, please visit www.5bfilm.com.