Applications for the 2023 Waislitz Global Citizen Awards are now open until May 31, 2023, at 20:00 p.m. EDT. Click here to find out more and apply.
Growing up in La Guajira, the region with the highest school dropout rates and multidimensional poverty in Colombia, Tania Rosas recognized at an early age that access to learning opportunities was her best ally — and the best way to unlock sustainable development in such communities. 
In La Guajira, only 29 out of every 100 young people finish high school, and only 5 in 100 have access to higher education opportunities. More than 60% of those left behind are women.
That's why, in 2015, Rosas founded Fundación El Origen (Origin Learning Fund), which is committed to working to eradicate learning poverty with methodologies and technologies adapted to local communities.
Later launched in the United States as Origin Learning Fund and in 2020 globally as LMS — with an offline personalized training app called O-lab — Fundación El Origen works with international organizations to empower teachers and local organizations with digital tools.
These tools "contribute to every young person — regardless of their race, language, or place of origin — [being able to] access more learning opportunities and vocational exploration from their schools and communities," Rosas told Global Citizen.
Rosas is the winner of the 2021 Waislitz Global Citizen Disruptor Award, which recognizes and awards $50,000 to an individual who has created measurable impact in an innovative manner that disrupts the systems that allow for extreme poverty to exist.
The young Colombian entrepreneur is determined to end the barriers that prevent millions of children from accessing education in her country.
"We are ending the cycle of poverty created by the lack of opportunities to access training," Rosas said. "With O-lab, young people from at-risk communities can now be trained and access courses to develop their potential, create projects to solve problems in their communities, and acquire the 21st century skills required to succeed in this new reality."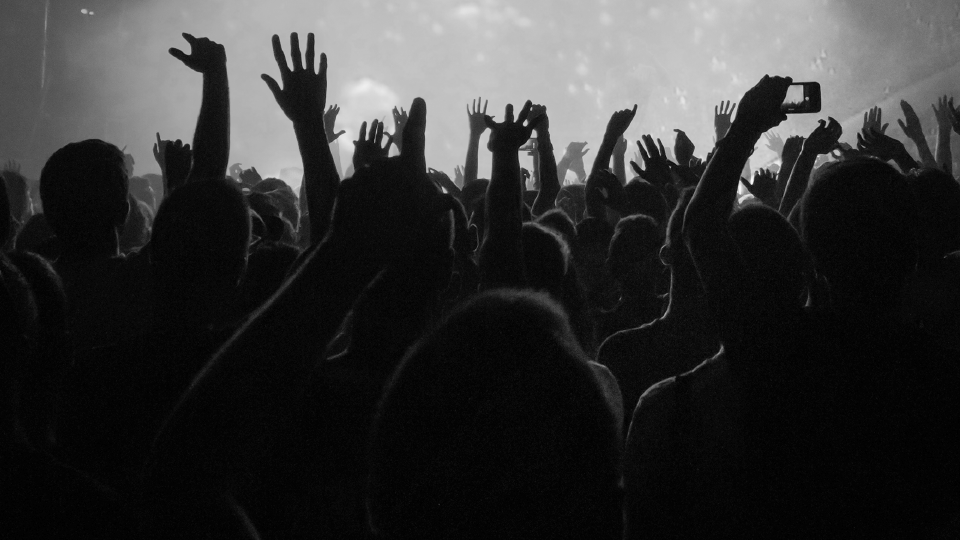 Image: Courtesy Fundacion El Origen
Latin America is currently facing an unprecedented educational crisis. As a consequence of the COVID-19 pandemic, it has become the region with the highest number of school closures in the world, according to UNICEF data. 
In Colombia, 53,717 schools were closed as of April 2021, and thousands of children have dropped out of school to work and help their families, many of whom have fallen into poverty.
Rosas was inspired to start El Origen because of her grandmother Rosa, an educator from La Guajira who founded a school in her home to provide personalized education to young people who were being excluded from regular schools.
Thanks to her grandmother's curiosity and perseverance, Rosas explained, the mission of the foundation is to empower vulnerable populations to become leaders in their communities and make digital education more inclusive. By maintaining a constant dialogue with the communities and schools where O-lab is implemented, the impact goes beyond the students, as it provides indispensable information to provide quality education and, as a result, prepare the leaders of the future.
O-lab is an innovative education system that is a vital aid in carrying out inclusive educational programs. By early 2021, organizations in the Philippines, Paraguay, and Mexico were also beginning to use the app for their educational projects.
Rosas said that since its inception, El Origen was focused on working in La Guajira with more than 4,000 children and youth. After the launch of O-lab worldwide in 2020, it reached around 50,000 young people who had not been able to access digital education.
"Thanks to our understanding of the issues, the good use of time, our vision, and the passion and diversity of the people who have brought it to life, O-lab is now operational worldwide. We continue to explore new partnerships and reach out to schools, organizations, and communities that, like us in Colombia, are inspired by the idea of changing the future of at-risk youth in their regions and that with our technology can now also scale, so that together we can reach more corners and leave no one behind," she said. 
The organization, she said, is convinced that providing access to inclusive and empowering digital education awakens the next generation of young people who will lead sustainable development in their communities and fight poverty. 
"By working in alliances, we will be able to bring digital education to all, ultimately leaving no one behind," says Rosas. 
Fundación El Origen strives for accessible and inclusive digital education. To achieve this, teachers and local organizations are trained and provided with the necessary tools. The personalized learning app works offline and is accessible on low-cost devices and adaptable to any language and context for learners around the world in or out of schools.
El Origen has already trained more than 1,000 rural school teachers in the use of digital tools and impacted more than 50,000 children and youth in communities that had limited access to digital education. 
In fact, 80% of users ages 6 to 17 have continued their education during the COVID-19 pandemic, thanks to O-lab; 80% of users 16 to 18 have obtained certification in at least one complementary course created by universities, corporate, and partner organizations through O-lab; and 50% of users ages 17 to 28 have started a STEAM or entrepreneurship project in their communities guided by O-lab. 
Rosas, who in 2020 was selected as a Young Leader for the SDGs by the United Nations, is committed to awakening the next generation of young leaders for the Sustainable Development Goals. She plans to use the $50,000 to further Fundación El Origen's global impact.
"We look forward to continuing to create more partnerships with organizations, foundations, and corporations worldwide to provide access to inclusive and personalized digital education to more than 1 million at-risk youth with a focus on the Global South and migrant communities around the world," she said, "in order to support them to lead sustainable development from their communities — a mission that belongs to all of us."