Today marks the halfway point of 2021 and Canada is on the upswing just in time for summer. COVID-19 case counts are falling rapidly, provinces are re-opening steadily, Canadians are optimistic — and the country is set to receive its 50 millionth dose of COVID vaccines for a population of 37.5 million.
If only it were so for the rest of the world. Keep that in mind. 
After a sluggish start to vaccination during tough second and third waves of the virus, Canada is now vaccinating its population at one of the fastest rates in the world. For the last month and a half, it's been consistently among the top two in the G20 for daily doses administered per capita. 
Since the start of June, Canada's had the highest percentage of population in the G20 with at least one dose. On that measure, it even surpassed Israel, which was quick to access doses and ramp up vaccination early on. Canada's percentage of fully vaccinated people is also now at 29% and climbing quickly (for context, the US is at 46%).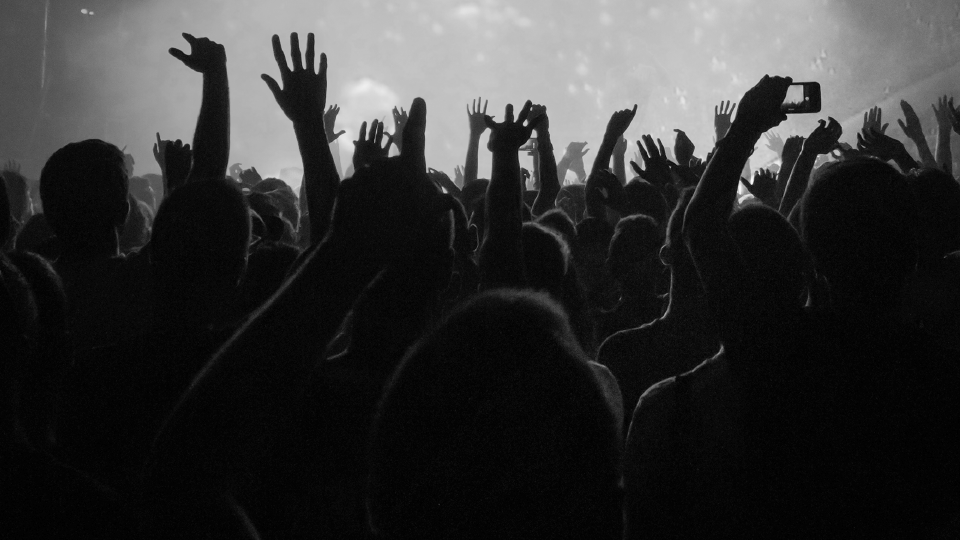 The impact is real. Together with public health measures, vaccinations have contributed to cases falling by over 90% since the peak of the third wave in Canada in mid-April. 
By the end of July, Canada will receive a total of 68 million doses, enough for over 90% of Canadians to be fully vaccinated. That's not just adults, or 12-and-overs — it's over 90% of the total population. 
It's therefore quite possible that in the coming weeks Canada will become No. 1 in the world in full vaccination coverage. Canada will likely even come into more than enough doses during this time to essentially finish its vaccination campaign, with Canadian demand for vaccines being somewhere in the range of 82% to 88% — and still have enough on hand to vaccinate children under 12 whenever they become eligible (possibly later this fall). 
But it doesn't stop there. By the end of September, Canada will receive a total of 95 million mRNA vaccine doses alone (Pfizer and Moderna). 
This begs a basic question: How many doses in total do Canadians need? 
Even if assuming all 37.5 million Canadians got fully vaccinated, that would still only require 75 million doses. On top of that, Canada has ordered 35 million Pfizer booster shots for next year, even more for the year after, and is still on the hook this year, pending production, to receive over 20 million AstraZeneca doses, 10 million Johnson & Johnson (J&J), and 52 million Novavax. 
Surely Canada can donate these to the poorest countries who are in desperate need? While Canada's vaccination rate soars, less than 1% of people in all low-income countries have received a dose and only 1.1% of the entire African continent of 1.3 billion people is fully vaccinated. 
We witness this vaccine injustice at a moment when sub-Saharan Africa is on the cusp of a potentially brutal third wave. According to the Wall Street Journal, developing countries in South America, Asia, and Africa now account for more than 80% of daily cases and three-quarters of daily deaths. To prevent the next catastrophe like India, and the next deadly variant like Delta, countries like Canada need to donate now before new waves hit full swing. 
Canada points to its financial contributions to COVAX as proof of its commitment to global equitable vaccine access. I'm not underselling these; Global Citizen campaigned strongly for them and applauded Canada becoming an early champion of the initiative. 
But COVAX faces an urgent supply shortage due to exports from India, its top supplier, being cut off and rich countries like Canada generally pre-ordering most of the supply directly from manufacturers over the past year. 
Compared to initial forecasts, that's left COVAX facing a gap of 275 million doses this month, 555 million by September, and 735 million by November. It simply cannot buy and receive enough vaccines fast enough right now with the funds and agreements it has with suppliers.
Unless pharma companies heed the call of WHO chief Dr. Tedros to redirect 50% of their production output to COVAX this year, the only way to fill these gaps is by wealthy, fortunate countries like Canada sharing actual doses now, not later. 
A few weeks ago at the G7 Summit, Canada did pledge to share 13 million doses. But this comes from another source not counted above: the supply it had ordered from COVAX through its self-financing stream. Canada's pledge allows doses it would have received from COVAX to be redistributed to other countries in need. 
So far as we know, however, due to COVAX's supply constraints, only 650,000 of them, AstraZeneca, are real doses that COVAX has in hand to distribute now to other countries. Another 3.45 million AstraZeneca could become available to redistribute later this summer or in the fall pending production. The status of the remaining almost 9 million J&J and Novavax (which has shown promising results but isn't approved for use anywhere) is uncertain.
It's good that Canada has started sharing, but it obviously can and must do much more. While announcing the 13 million doses at the G7, Prime Minister Trudeau hinted that more would be coming. The question is how many doses, which ones, and when will they be delivered?
Here's the 100 million vaccine dose sharing pledge the world needs from Canada:
1. Start with what's real. Commit to share the at least 20 million excess mRNA vaccines Canada is confirmed to receive by the end of September with COVAX, as soon as each becomes available, dose by dose, starting in July. 
With under-12s not yet eligible, Canada could even start sharing before reaching the 75 million dose mark and make up the difference later. After all, a dose shared now is worth much more than one shared later. 
Canada could then take this pledge back to the UK, this year's G7 host and itself among the top countries in vaccination at home, and say, "You've only pledged to share 5 million doses by the end of September. We're quadrupling that. You need to commit more, faster, and let's reconvene the G7 to increase collective dose-sharing ambition." 
Any commitment not including the mRNA vaccines will be insufficient and begs further questions about why Canada is stockpiling excess while the poorest countries wait.
2. Commit to share Canada's excess AstraZeneca, J&J, and Novavax vaccines with COVAX as soon as each becomes available, dose by dose, and be transparent about when that's likely to be based on production and WHO approval for Novavax. 
This includes over 82 million more doses shared. It's understandable if concrete timelines cannot be communicated yet given the uncertain production situation for these vaccines. But commit to share them as soon as they're ready and be open about what we know, when we know it.
3. Ensure all doses are unearmarked so that COVAX can distribute them equitably, and provide funds for ancillary shipping and logistics costs to get all the doses to their destination without drawing down COVAX resources. 
In total, this would amount to over 100 million doses shared with COVAX, enough to fully vaccinate over 56 million people in the poorest countries. The confirmed mRNA vaccines alone would be enough to vaccinate over 75% of health workers in Africa. And again, this still leaves enough for every single Canadian to be fully vaccinated and have access to 35 million Pfizer boosters next year.
Canadians, myself included, are understandably desperate for an end to lockdowns and a return to normal life. But just because Canada may soon be close to that, it doesn't mean the  pandemic is over. As the virus continues spreading in other vulnerable countries, this could spawn new vaccine-resistant variants that could set us all back to square one, while further crippling the global economy and preventing safe travel. 
The Canadian government needs to communicate this reality to Canadians and need not have any shame about sharing all excess vaccines to help end COVID everywhere.