Editor's note: This article was originally published on Jan. 31, and updated on Feb. 3 and Feb. 10 with additional details as further artists support the movement. 
Musical icons Neil Young, Joni Mitchell, and David Crosby as well as Roxane Gay, Mary Trump, Prince Harry and Meghan Markle, are among prominent figures calling out the spread of vaccine misinformation online, in a movement that's been rapidly escalating in recent days.
Over a week later and Spotify remains mired in the so-called "Joe Rogan controversy." The latest development of the saga is that web traffic to the streaming platform's cancellation page has spiked.
In an effort to take a stand against vaccine misinformation being spread on Spotify, Young, Mitchell, and guitarist Nils Lofgren ordered that their music be removed from the streaming platform in an act of protest, while Brené Brown paused her podcast and the Sussexes say they have continued to express concerns to Spotify, warning of the "serious harms" of false information.
What's Happened So Far? 
It all began when US podcaster Joe Rogan came under fire last week for spreading what has been widely criticized as misinformation about COVID-19 on his Spotify audio program, The Joe Rogan Experience. 
Neil Young called on Spotify to choose between him or Rogan, accusing the platform of spreading "deadly misinformation about COVID."
He did so after a group of hundreds of scientists, professors, and medical professionals wrote an open letter asking Spotify to take down an episode of Rogan's show featuring virologist Dr. Robert Malone. The public health experts wrote in their open letter that the podcast promoted "several falsehoods about COVID-19 vaccines."
In his own open letter, Young underscored the danger of misinformation: "​​Most of the listeners hearing the unfactual, misleading, and false COVID information on Spotify are 24 years old, impressionable and easy to swing to the wrong side of the truth. These young people believe Spotify would never present grossly unfactual information. They unfortunately are wrong."
The move took the internet by storm. "I stand with Neil Young" and "#CancelSpotify" became rallying calls on social media. Twitter was dotted with fans' announcements that they were canceling their subscriptions.
Goodbye @Spotify. You've chosen profits and greed over science, ethics and doing the right thing. #cancelspotify#Spotifydeleted#SpotifyPremiumpic.twitter.com/zsNG2ur7nQ

— AngryBoomer (@stevelpetty) January 27, 2022
A week later, following Spotify's tepid response to Young's move, he published a second open letter in which he urges Spotify employees and musicians to "get out of that place before it eats up your soul".
Who Else Is Involved? 
Shortly afterwards, another musical heavyweight, Joni Mitchell joined the Spotify protest over anti-vax content, saying: "Irresponsible people are spreading lies that are costing people their lives… I stand in solidarity with Neil Young and the global scientific and medical communities on this issue."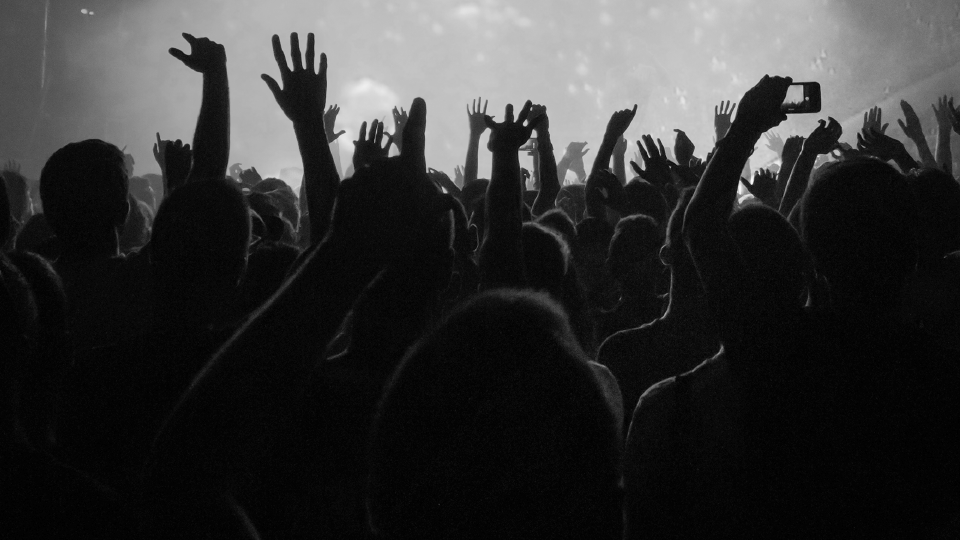 Folk music legend Joni Mitchell sits on stage during the Kennedy Center Honorees Reception at the White House in Washington, DC, Dec. 5, 2021.
Image: Carolyn Kaster/AP
Mitchell was followed by Soul musician India Arie and British singer-songwriter Graham Nash.
February 2, 2022
Roxane Gay has pulled all episodes of her podcast from the streaming service. In a follow-up op-ed for the New York Times, she wrote: "Clearly, something about [Rogan's] feigned curiosity and ignorance, and his embrace of conspiracy theorists and quacks resonates with a lot of people. That, too, is disturbing." Gay joins Mary Trump, the niece of former President Donald Trump, who also announced that she has removed her podcast.
Prince Harry and Meghan Markle — who have a multi-million deal with the streaming platform — have also expressed concerns. In a statement, a spokesperson for the couple wrote: "We have continued to express our concerns to Spotify to ensure changes to its platform are made to help address this public health crisis."
The Sussexes have diligently campaigned to promote vaccine equality, not least at Global Citizen's VAX LIVE event hosted in May 2021. Speaking at the concert, Markle said: "Every single person on this planet has a fundamental right to get this vaccine."
Bruce Springsteen guitarist Nils Lofgren also joined Mitchell and Young in removing his music, calling on "all musicians, artists, and music lovers everywhere, to stand with us all, and cut ties with Spotify".
Without naming the Rogan-shaped elephant in the room, acclaimed American writer and podcaster Brené Brown announced she would be pausing her two Spotify-exclusive podcasts — Unlocking Us and Dare to Lead — until further notice.
Yet, so far, the streaming behemoth has sided with Rogan. Perhaps because it paid $100m in 2020 for his show, which is the most popular podcast on the platform with an estimated listenership of 11 million.
What Is Spotify Saying? 
Over the weekend however, Daniel Ek, Spotify's chief executive, released an official statement setting out its plan to tackle misinformation, which includes "content advisory" notices on virus-related content. Mr Ek said the advisory will direct listeners to a resource hub with facts, information from experts, and "links to trusted sources".
Rogan has also weighed in, releasing a 10-minute Instagram video in which he downplayed his podcast as "just conversations" which "started off as … having fun and talking". He also described the podcast as "some out of control juggernaut that I barely have control of" and pledged to include more experts and "do my best in the future to balance things out."
Why Does Vaccine Misinformation Matter? 
This comes at a time when vaccine hesitancy and holdouts continue to drive cases in unvaccinated areas of the US. In the US, the CDC reports that 24.7% of people remain unvaccinated, while only 61% of the world population has received at least one dose of a COVID-19 vaccine.
According to a study conducted by the CDC, those who remained unvaccinated against COVID-19 were 11 times more likely to die from the disease compared to those who received vaccinations. 
The CDC describes misinformation as "false information shared by people who do not intend to mislead others", while disinformation is "deliberately created and disseminated with malicious intent." To combat the proliferation of this kind of harmful material, the World Health Organization (WHO) has produced a list of "Mythbusters" relating to COVID-19 on its website.