---
Why Global Citizens Should Care
The US is the largest donor of foreign aid and the outcome of the 2020 presidential election could directly impact millions of people. Voting is key to maintaining a fair democracy and helping achieve the United Nations' Global Goals to end extreme poverty. You can join Global Citizen and take action by pledging to ensure every vote counts
here
. 
---
The results of the US 2020 presidential election are expected to take longer than in previous years, but election officials say it's no reason to panic. 
On election night on Nov. 3, it will likely be too soon to determine if President Donald Trump or former Vice President Joe Biden wins, election officials told the Wall Street Journal. Several factors could cause a delay, and the process could ultimately take more time than usually expected before there's a decisive winner.
As of Monday morning, more than 61 million Americans have already voted, but counting their ballots could be more involved than usual. Voters are voting by mail in unprecedented numbers due to the COVID-19 pandemic, and as many as 70% of voters are estimated to cast mail-in or absentee ballots, which take much longer to count.
Mail-in ballots require opening the envelopes and, in some states, verifying signatures — a much slower process than collecting ballots at a polling site, according to the Wall Street Journal. Several states also have laws that require them to count ballots that come in after Election Day if they are postmarked by a certain date. Meanwhile, other states can't count mail-in ballots until Election Day. What's more, understaffing at some election offices is expected to be a hurdle.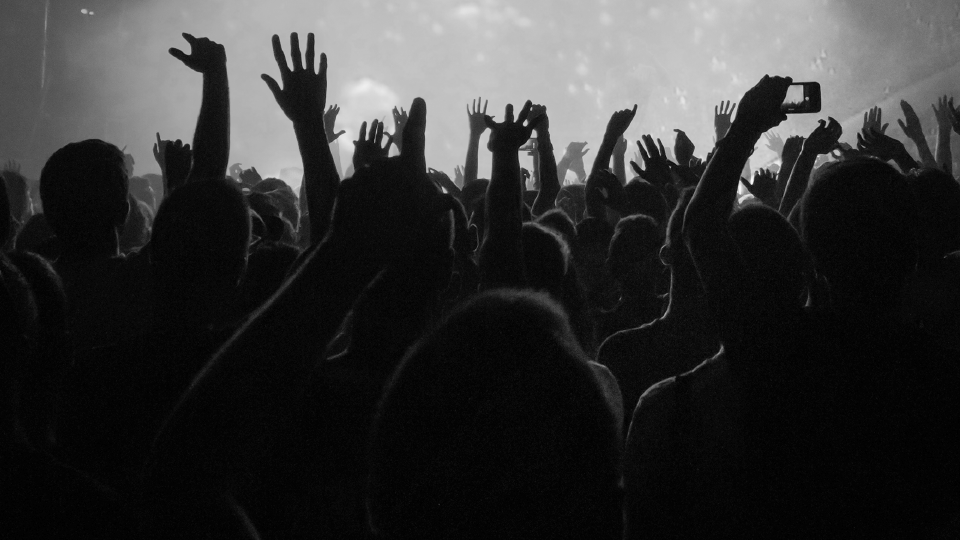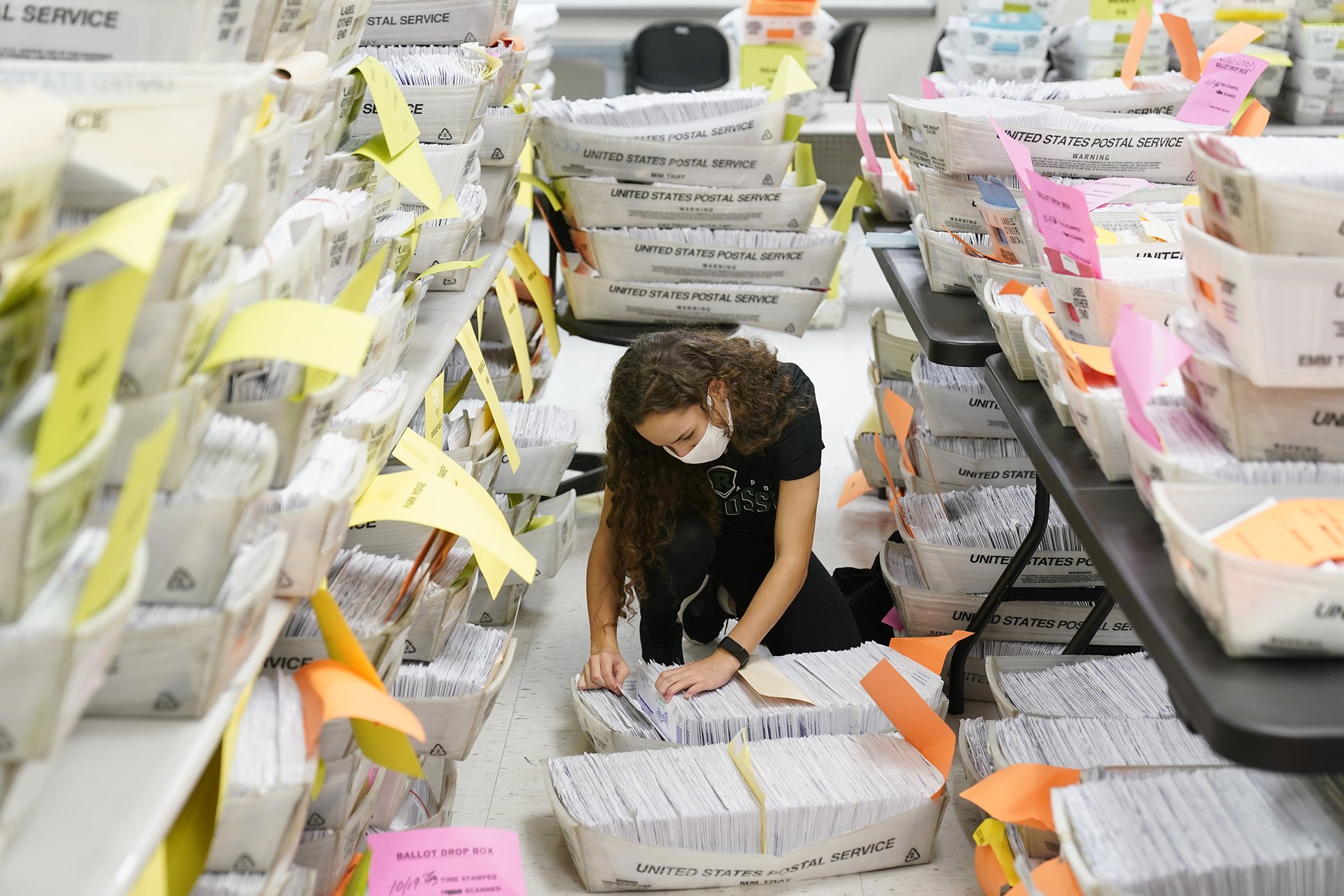 Talia Benducci sorts through mail-in ballots at Bergen Community College in Paramus, N.J., Oct. 24, 2020.
Talia Benducci sorts through mail-in ballots at Bergen Community College in Paramus, N.J., Oct. 24, 2020.
Image: Seth Wenig/AP
This spring, it took days and in some cases weeks to count all of the Democratic primary ballots. States did not have adequate time to shift to accommodate an increase in mail-in ballots due to the pandemic, and the same might be the case in November, according to the Washington Post. 
Election officials stress that accuracy should be a bigger priority than speed.
People shouldn't be alarmed if the results take longer than usual, David Becker, executive director and founder of the nonpartisan Center for Election Innovation & Research, told the Wall Street Journal. 
"More time being taken to report results is not an indication of a problem," Becker said. 
Senior US security officials are also urging voters to be patient during the election and trust the process.
"We have to be a patient country, a patient voter, that the election probably won't be decided at midnight on Nov. 3," Bill Evanina, director of the National Counterintelligence and Security Center, told Hearst.
Historically, election officials have always considered results announced on election night unofficial. The numbers that roll in on election night are usually projections based on exit polls, sample precincts, and models based on actual results. It can take states days to count all of the ballots, which can be more significant in tight races — especially in battleground states.
If a winner of the presidential election isn't announced on Nov. 3, it won't be the first time a winner is announced late. Media networks projected that Democrat Al Gore won the presidential election in 2000, but after a recount in Florida, it took a month before Republican George W. Bush was declared the official winner, according to Reuters. 
Election officials recommend that voters help speed up the election process by voting early. Do your part and join Global Citizen, in partnership with our colleagues at Count Every Vote's National Council on Election Integrity, urges everyday citizens to be patient as election officials do their jobs.