Kyiv-based gender expert Olena Zaitseva is working with the Ukrainian Governance Project and activists to prevent and respond to gender-based violence against Ukrainian women, focusing on fighting sexual exploitation, which she warns occurs in refugee camps and host homes alike. 
In European countries where refugees seek safety and prostitution is legal, it's especially difficult to prove abuse, she told Global Citizen.
Since Russia invaded Ukraine on Feb. 24, Zaitseva has been tasked with helping create and disseminate support resources for women crossing to other countries at the border. She's also working with a feminist social media group to distribute information to protect women and help Ukrainian people understand gender-based violence on a fundamental level by promoting campaigns to share across other women's organizations throughout the country.
Part of the challenge is dismantling ingrained tendencies toward victim-blaming, even among social workers, psychologists, and law enforcement, she explained. Zaitseva and other activists are also gathering data on the crimes committed against women during the war.
Zaitseva participated in Global Citizen's recent Twitter Spaces talk, "Women and Girls in the Ukrainian Refugee Crisis." We asked her to expand on the biggest risks Ukrainian women refugees face, how women refugees are vulnerable worldwide, and how everyday citizens can take action on the situation.
📣 Don't miss our @TwitterSpaces talk with Kyiv-based activist @Lacaena, @stephanieoula at @unfoundation, @monicapferro of @UNFPA_Geneva, and @sjodinmaria with @OutRightIntl! Set a reminder here: https://t.co/5mcVKXDQRRhttps://t.co/hnrmoup9xF

— Global Citizen ⭕ (@GlblCtzn) March 23, 2022
Global Citizen: There seems to be an assumption that when you're fleeing a conflict, the biggest obstacle is getting out, and you're safe. What unique risk of gender-based violence are Ukrainian women still facing once they've left the country, and how is their situation similar to the risks that all refugees and displaced women are often confronted with?
Olena Zaitseva: In Europe, and maybe it's not official data, but it's being said that Ukrainian women are being perceived as the easy victims of sex trafficking because traditional values tell us that women should be caring, should cook dinner and clean the home, she should look after children. [A woman] with such beliefs, that she had during her childhood or when she was young, will easily be trapped in the situation when some person offers her, for example, her rent to live in some house. And simultaneously [told] she should look after the children of the house owners, clean the house, and cook — and this is all for free. This should be paid.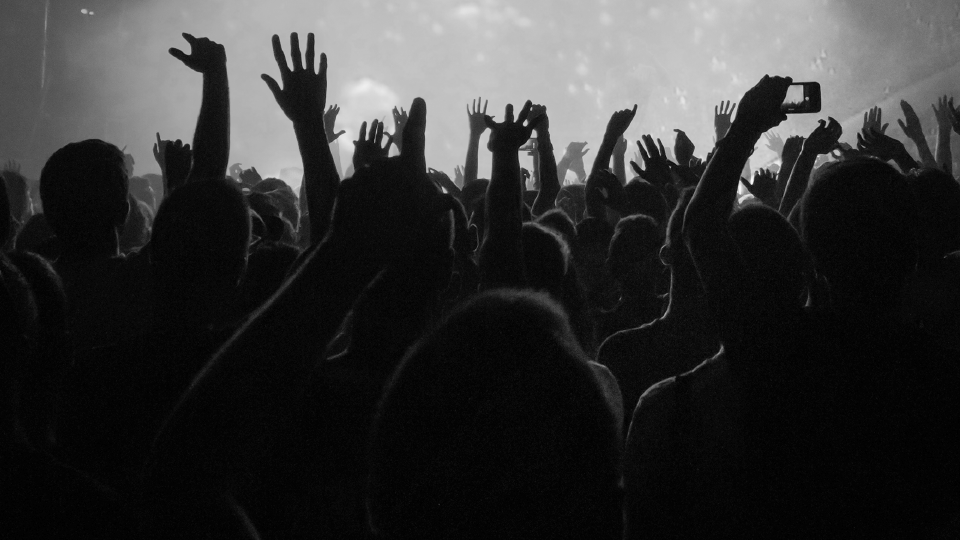 I've already personally seen those so-called invites or false advertising. This is maybe common for everybody, but especially for those countries that tell women that women should be caring for free. 
Another thing is that Ukraine is a poor country — a lot of poor women, young women [are] living in Ukraine — and many of them have had to move to Europe. Ukraine also has a lot of sexism and objectification of women. If they flee from places with aggressive actions with artillery or airstrikes, they can be psychologically unstable, and this just makes it easier for victims of traffickers.  
I do not want to say that Ukraine is a special country. Anybody who is put in the same conditions is vulnerable in the same way.
The UK is offering people 350 pounds (almost $500) a month to host Ukrainian refugees, and some people might be taking advantage of that opportunity to exploit women. Within Ukraine, there's a risk of sexual violence by Russian forces for people who have stayed. Are you seeing those cases increase?
A lot is being hidden because, in Ukraine, women do not [report] sexual violence against them because they are then called partly liable for what has happened. 
I think in several more months or years, we will have dozens, if not hundreds, of cases of rape by Russian soldiers. There is strong victim-blaming from the Ukrainian population of those women who had [participated in] so-called voluntary sexual relations. Many aggressive reactions stopped the Ukrainian women from sharing this information, even with the police. 
We've received information [that shows] relatives are looking for psychological support for somebody they know and sometimes legal support. This is the most common way to see that there are a lot of victims because a lot of people are looking for this help. 
What is needed to prevent violence against women refugees in shelters, and what are some of the signs to look for in general for victims or witnesses? 
Another thing that could change over time is women supporting women. The pieces of advice that are given to women in dangerous situations are to be close to some other women, to be in groups, not to be alone, try to make acquaintances with some women's groups, and try to make little groups themselves. It's easily understood that women who are alone are more vulnerable than women traveling in a group. 
Women are taught that they should be quiet and wait and try to evade any confrontation and conflict. In the case of harassment or violence or the risk of violence, women should be loud. Women should at least try to be loud in situations when it's necessary. 
What can everyday citizens around the world do to help protect Ukrainian refugees against gender-based violence and exploitation?
We need an international document in the form of a convention signed by countries with a fuller list of obligations that countries should [have to fulfill] to protect women. We have the Istanbul Convention, but it's [at] a European level, and I think what we need now is a direct obligation from governments at the international level to implement concrete steps. We need a document that will directly address gender-based violence and all types of exploitation with clear ways to protect women. 
What all women in Ukraine now say, whether they are refugees or in Ukraine, is that they do not want international colleagues or people or feminists to say that only Putin is guilty and those soldiers who are actually raping women are not guilty or that they are just fulfilling what they are being told. Women want to see that all the violators or criminals are understood clearly as being guilty of what is happening. Everybody who is committing violence should be named criminals. 
It's very hard for many Ukrainian women when they see that in many countries, there are rallies or public actions with Russian flags saying that only Putin is guilty and the Russian people are not guilty. This makes the Ukrainian women, especially those victims of crimes, think that they will not receive any help because it wasn't actually Putin who did a violent act against them. 
This work also doesn't receive much support and funding. A very low percentage, if we compare with all humanitarian projects or development projects, is given to women or women's organizations, or organizations that are involved with work on human rights, women's rights, or fighting sexual exploitation and violence. If there is any possibility that women's rights receive proper attention and the proper funding, in comparison with other projects that receive funding in Ukraine or any other countries, I think that can benefit a lot; not only women's rights but a more peaceful world we can all live in. 
---
Editor's note: This interview has been lightly edited and condensed for clarity.